This is going to be the progression thread for my Naughty Blue 1.6 Dynamique, my first car which I've owned for around 3 months now & loving every bit of!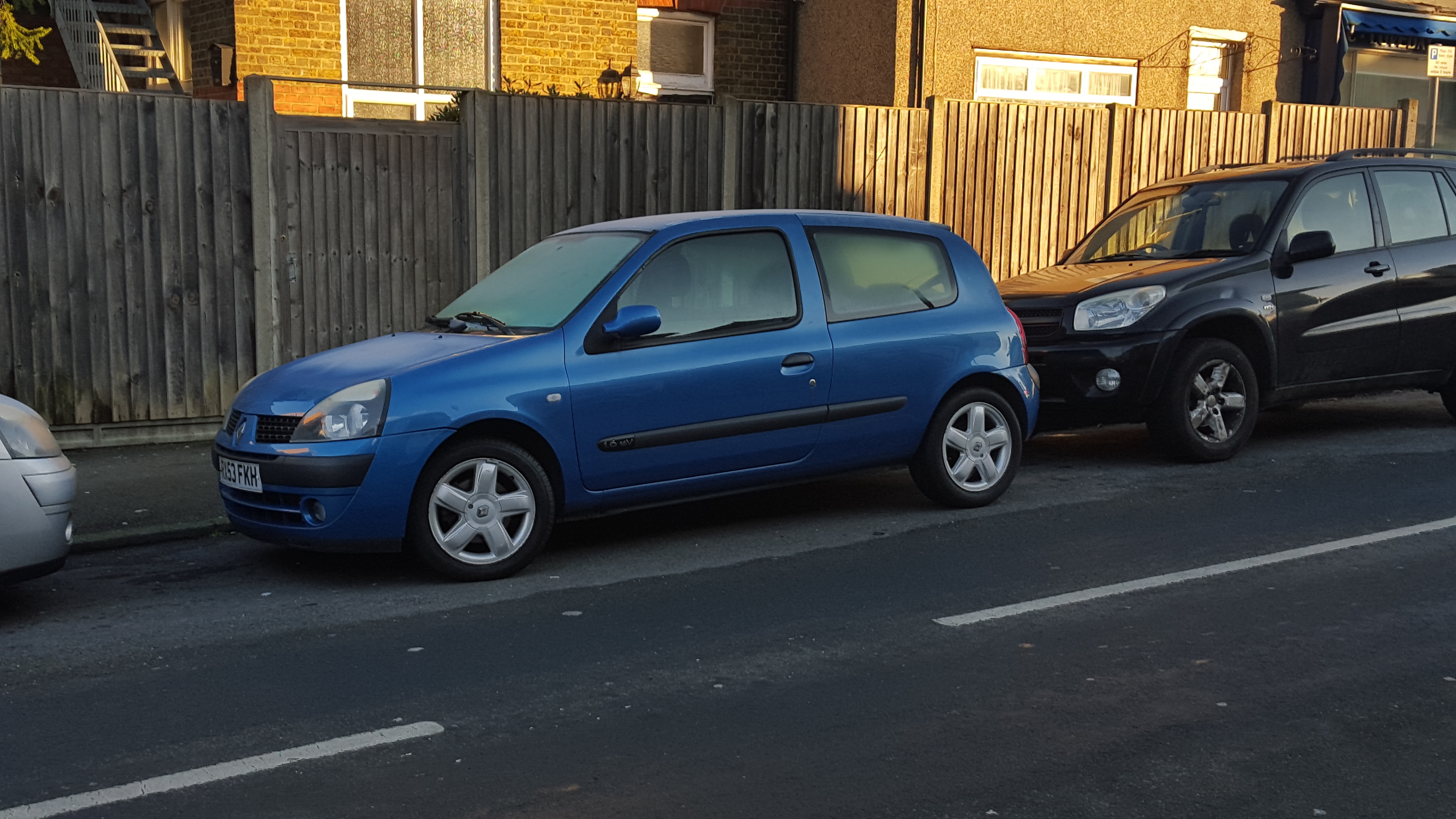 (First day she got home, very cold day!)
Some info on the car:
Bought at 41,780 Miles (45,200 now)
Picked it up for
£750!
1.6 Dyamique Model
Disgusting Lacquer peel on the roof
Serviced in February
Current Modifications (since ownership)
Fitted new Mk2 Headlamps & Xenons
JBL Audio 12" Sub + Exterior Amp
Sony DSX-A300 Head Unit
Richbrook Gear Knob
New Bosch Windscreen Wipers
Footwell LED's (chavvy but I love it)
New interior lights
(Nothing too much yet, waiting for those Paychecks!)

Plans:
Team Heko Wind Deflectors (A must, fitting them ASAP)
Black Badges
RS Grille (In the post)
Gloss Blue Wrapped Interior Trim
LED Dash Conversion
OMP Steering Wheel
Full 172 Interior
172 Front/Rear Bumper & Skirts (Still debating as I'd need a D48 Nautical Blue respray on all parts)
TA-TECHNIX Coilovers
NEW RIMS! (Not sure whether to go Turini Speedlines, F1's, Lenso's or other)
Lots of work to be done if I want my little Frenchie looking how I want, but for now here's a few pictures of what she looks like now!
(Please excuse the BecauseClio windshield sticker, it has been removed!)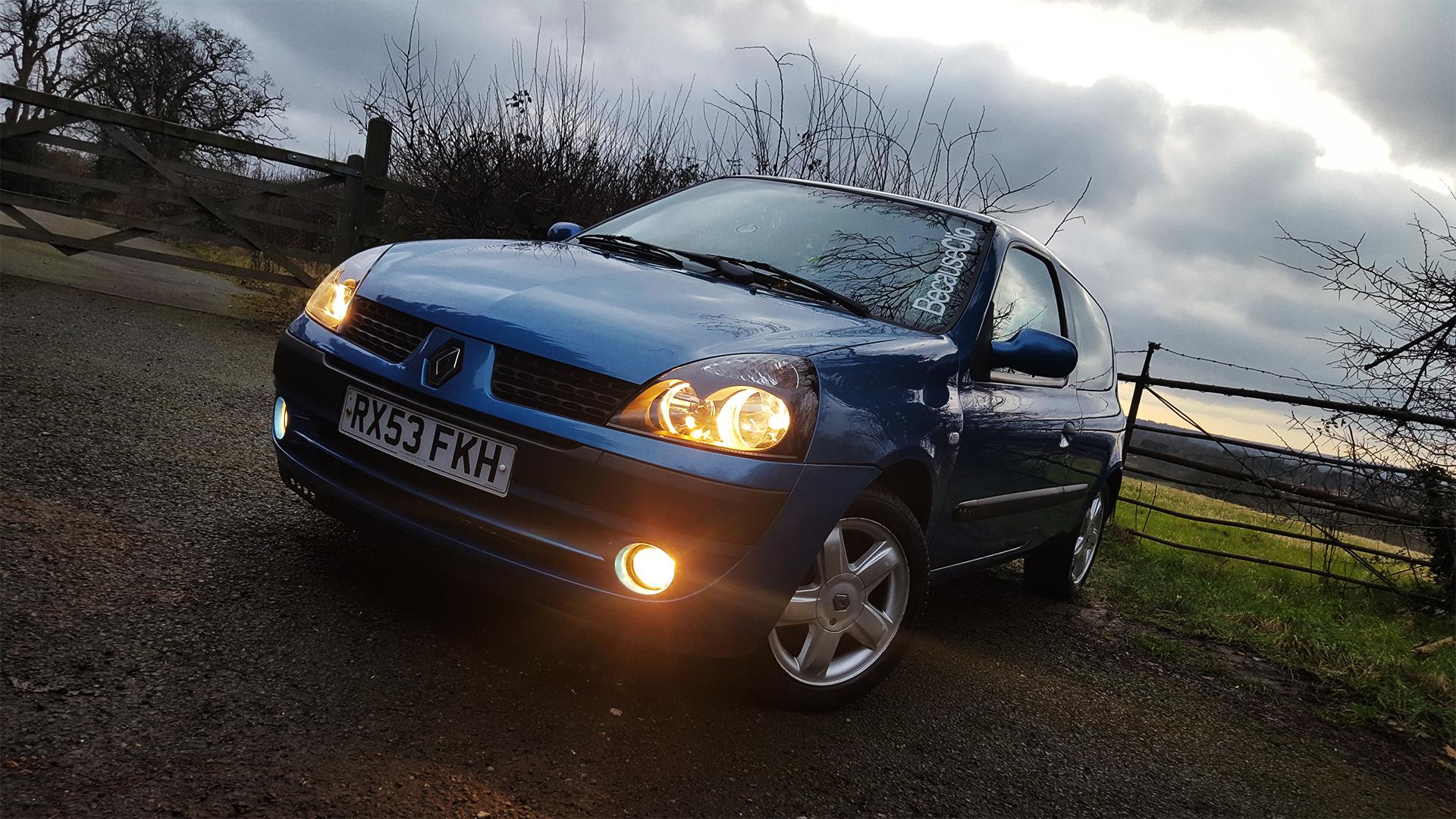 More pictures coming soon once I get the RS Grille & Deflectors fitted!