Copied from the Ford thread, as thought it deserved a place here too!
Here's one to make the enthusiasts cry. I had a couple of parts advertised and the owner of this came to buy something. When I first saw it, I assumed it was a rep, but no, it's a genuine Cosworth.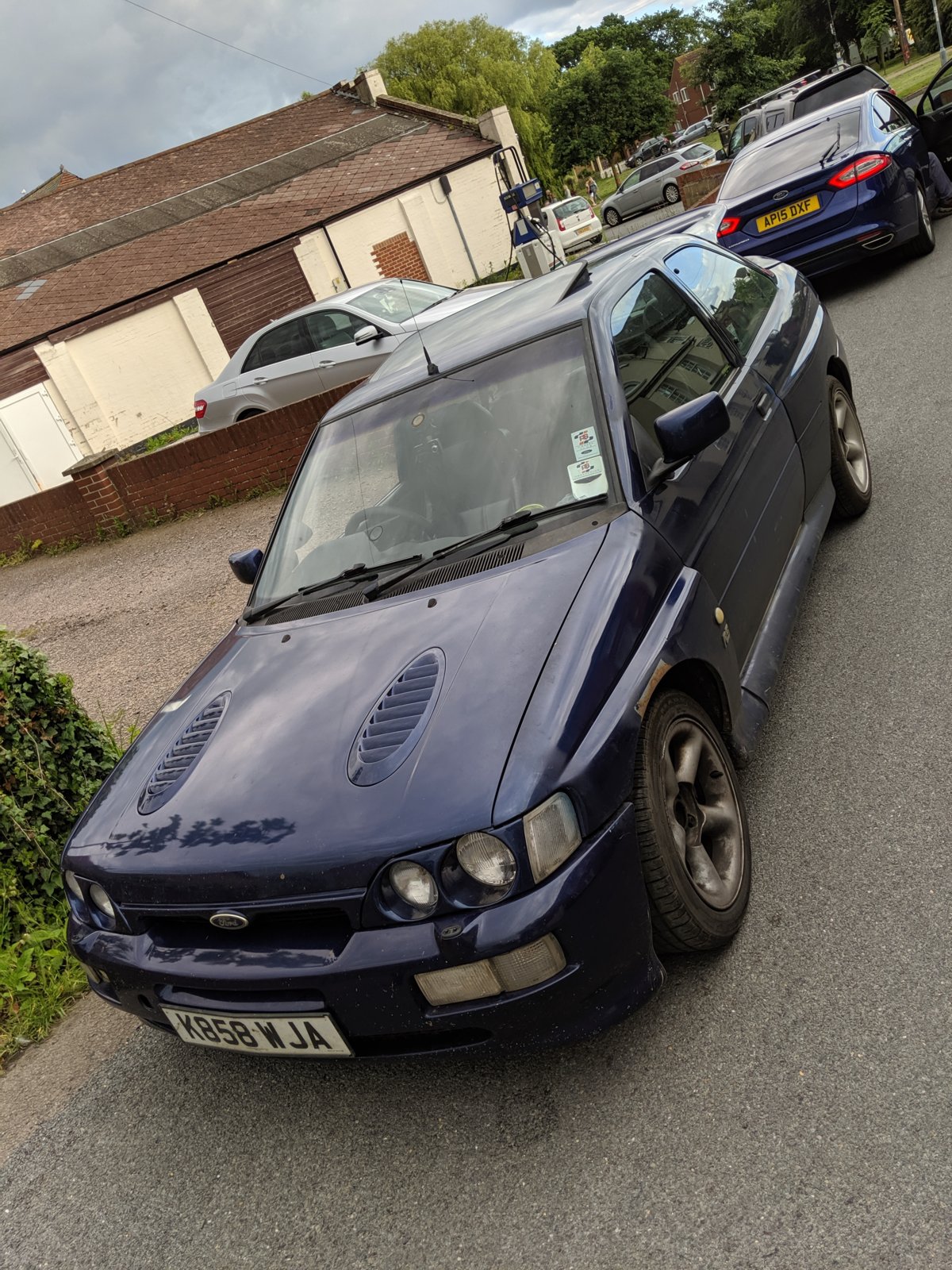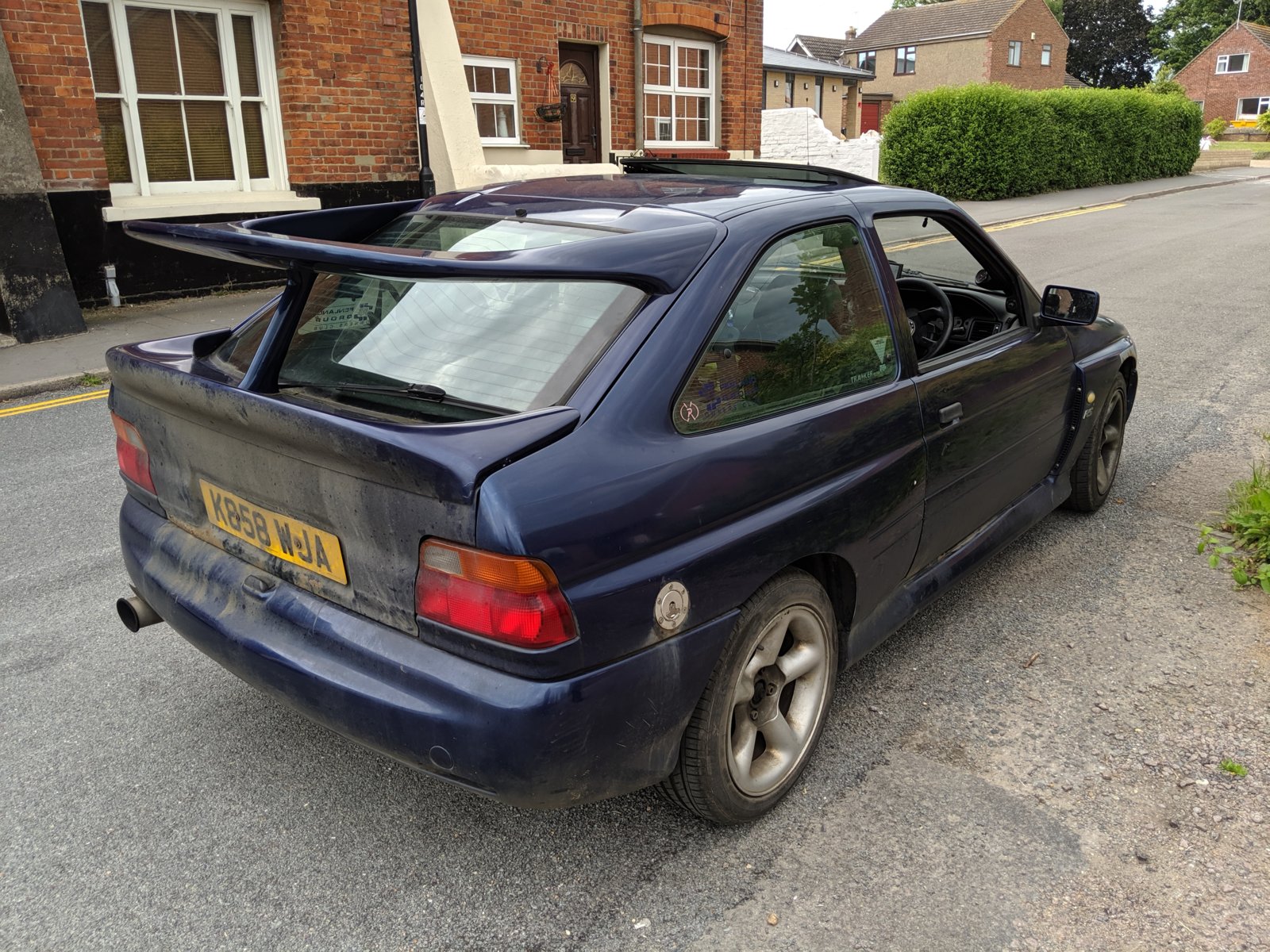 It was, to be honest, an absolute dog
Obvious it was filthy, but the paint was dull all over and there was even over spray on the lights where poor repairs had been carried out. You can see in the first picture that the front wings had primer on them, but rust was coming back through, but the tailgate was also really rotten, both along the bottom edge and around the back window. The side skirts were hanging too. You could see the rust in the sills, so it looks like the rivets had just pulled out. Centre caps missing, front splitter/hockey sticks missing, the interior was a real mess too. Leather was pretty threadbare in places, bits of trim were hanging off and there was wiring hanging down in places, not to mention the fact that it was completely full of junk.
The bloke really didn't seem to care though. Said he'd owned it about 15 years, used it every day, regardless of the weather, and it had done about 165k (albeit only around 60k since a rebuild). He said he had a Saph Cos and a MK2 Escort that he was restoring, and that he would get round to doing this "one day".
Bonkers really, can't be many around that are treated like this!