SharkyUK's RenaultSport Clio 182 Trophy
My RenaultSport Clio 182 Trophy is a limited editon model (with only 500 having been made) and the following images and narrative depict my ownership and experiences with this fantastic hot-hatch.
Service History and Maintenance
For all services and oil changes I have only ever used top quality fluids (such as Silkolene Pro S 5W - 40). The Trophy also only gets fuelled with premium petrols such as Shell V-Power. For all work, I take the car to reputable specialists who know the car inside out. I'm happy to travel further afield to use the right person, especially given how temperamental these cars can be!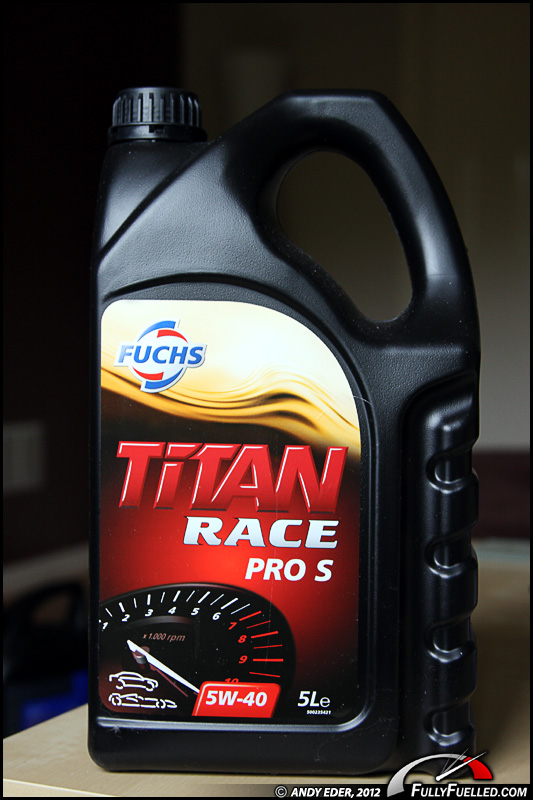 A brief overview of some work carried out during my early ownership. I'll update the thread over time and document subsequent work, repairs, maintenance, modifications, etc.
January 2008 (Renault dealership)
ECU bracket replaced (under warranty)
Passenger Recaro seat bracket replaced (under warranty)
Rear washer jet replaced (under warranty)
November 2008 (RenTech)
Health and diagnostic check
Broken fog light replaced
Underside seal check/inspection
March 2009 (Rob)
New boot lock
New factory brake discs
September 2009 (Pro-Speed)
New full stainless steel exhaust system with 100 cell sport cat (replacing stock system)
October 2009 (Rob)
New front-nearside brake slider (to replace broken item)
New OEM front brake pads
In The Beginning...
The Basic Car:
The car was initially registered on 27/08/2005 and I purchased it on 16/08/2007. As standard the car comes with:
Cruise Control
Air-conditioning
Traction Control
Fog Lights

Limited Edition Extras:
The car comes with a few extra limited edition 'niceties', including the all-important number!

Other notable extras include:
Recaro half leather / half suede front seats
Lightweight Anthracite Turini Speedline alloys
Sachs Race Engineering Dampers
RenaultSport Clio V6 255 roof spoiler
Front splitter
Capsicum Red paintwork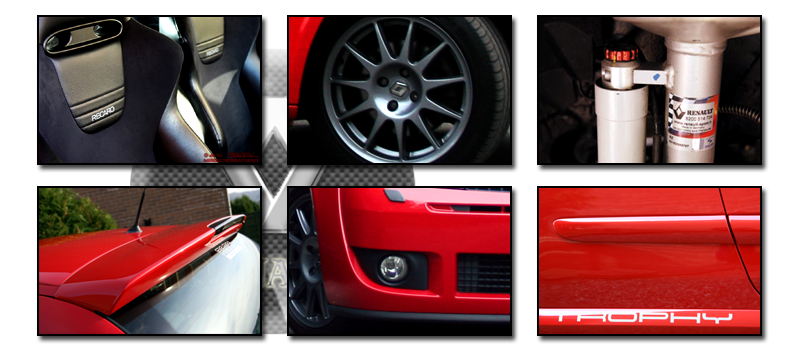 It was a friend who convinced me to purchase a RenaultSport Clio Trophy. I had always been interested in Japanese performance cars - and still am - but I was hearing good things about the Trophy. So, a very good example was found to be for sale in Malvern and I purchased and picked it up on the 16th August, 2007.
As mentioned, It was a very good and clean example with 24k miles on the clock. There were only a few minor problems that needed addressing (all of which could be easily resolved) - the windscreen was chipped, the alloys had some very light scuffing, the number plate was cracked and it was running a poorly installed aftermarket induction kit.
Here is the Trophy the day after I bought it: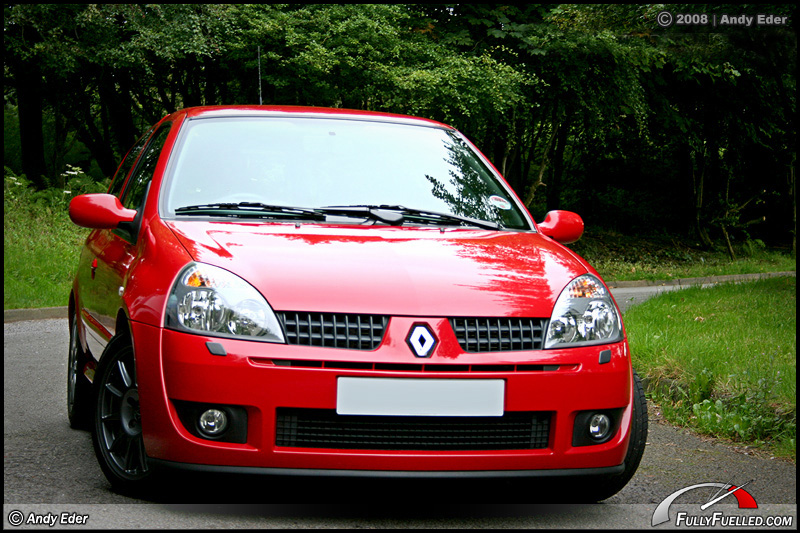 The First Modifications:
The first round of modifications were simply to fix the issues I mention above. These were:
New Windscreen
Silvertec Indicators - front and rear
New RenaultSport Trophy themed number plate
Standard Induction kit re-fitted and the aftermarket item disposed of
Silvertec Indicators - front and rear

New RenaultSport Trophy themed number plate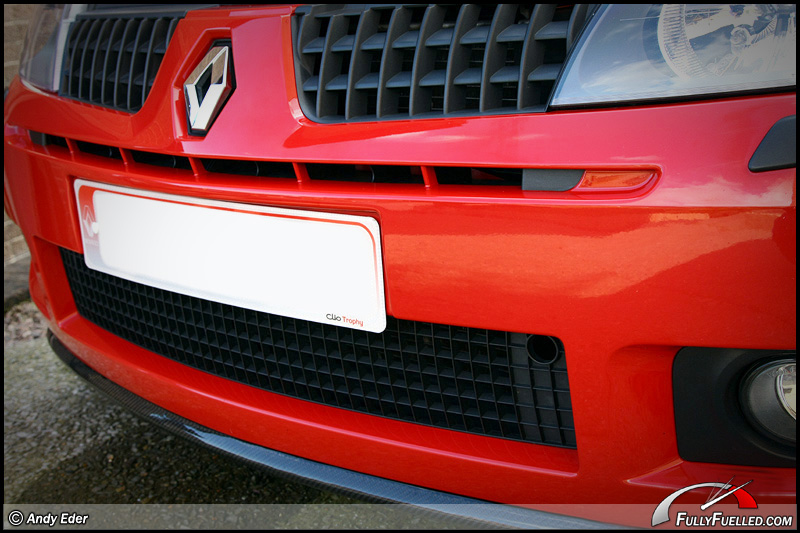 September 2007
In September 2007 I changed the brakes. It was actually a group-buy on a Honda Civic Type-R forum but a deal was negotiated whereby I was able to purchase slightly different components (for the Trophy) but at a discounted price.
CRN grooved brake discs
EBC Red Stuff pads
Goodridge braided lines (red, front & rear)
Castrol DOT 5.1 fluid
The uprated lines and fluid were great but the discs and pads were average at best - both from cold and even when up to ideal operating temperatures. The net result was that I swapped these out in March 2008 and replaced them with:
OEM discs
Ferodo DS2500 pads (front & rear)
I was shocked at the state of the CRN discs and EBC pads when they came off. Considering they had not really been on the car long and had not been abused too much they were in pitiful condition; warped discs and split/disintegrating pads. You can see for yourself in the pictures below.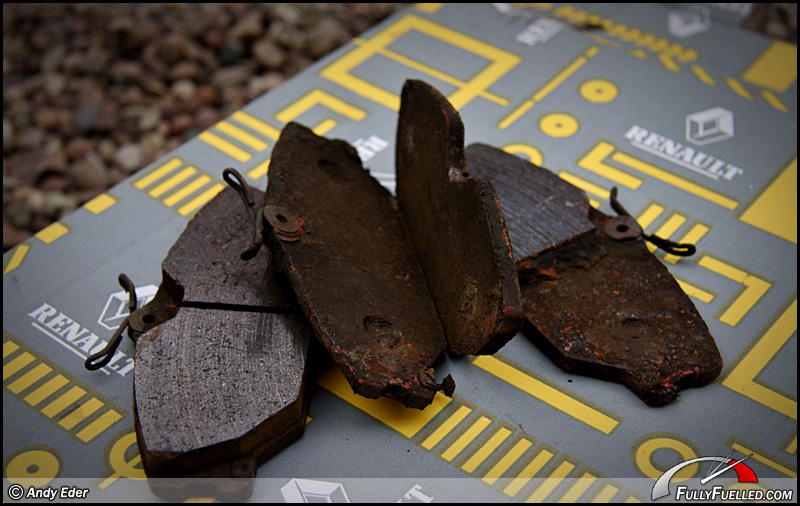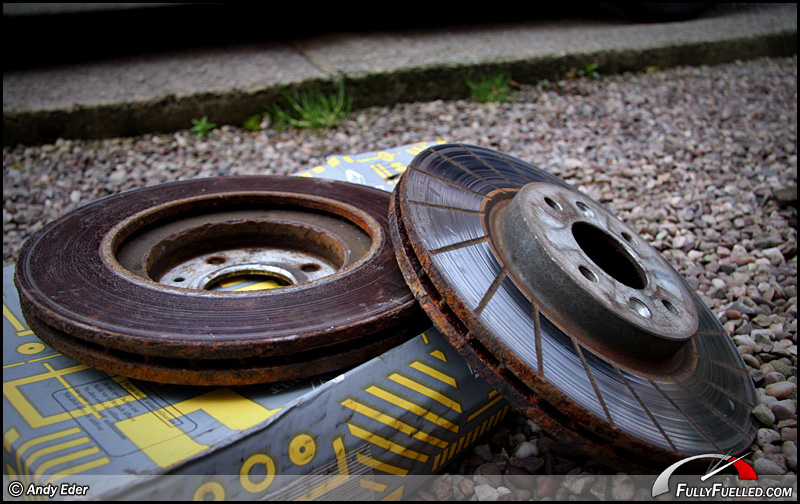 It's safe to say I was much happier with the OEM discs and Ferodo's!

Ferodo DS2500's front & rear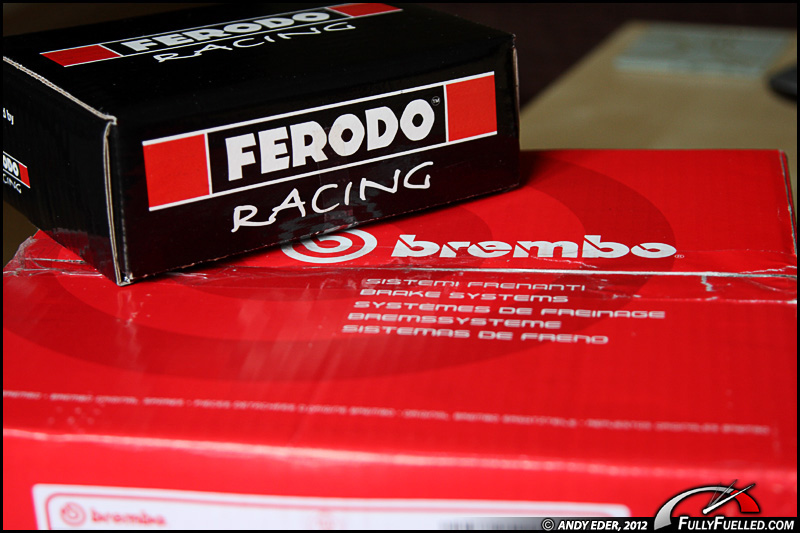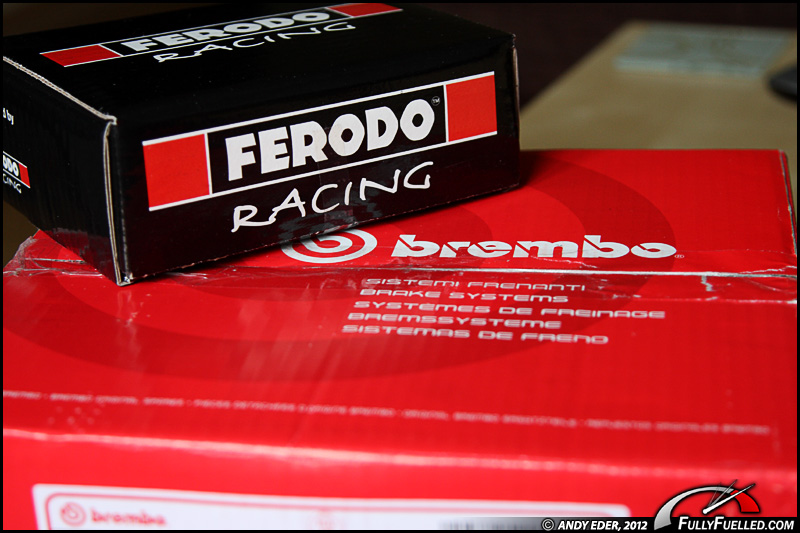 December 2007
So Christmas 2007 rolled around and, again, the Trophy was treated to more gifts.
Custom painted engine cover
Custom made mats
Custom made battery cover
ClioSport red tax disc holder
Personalised carbon fibre keyring
Custom painted engine cover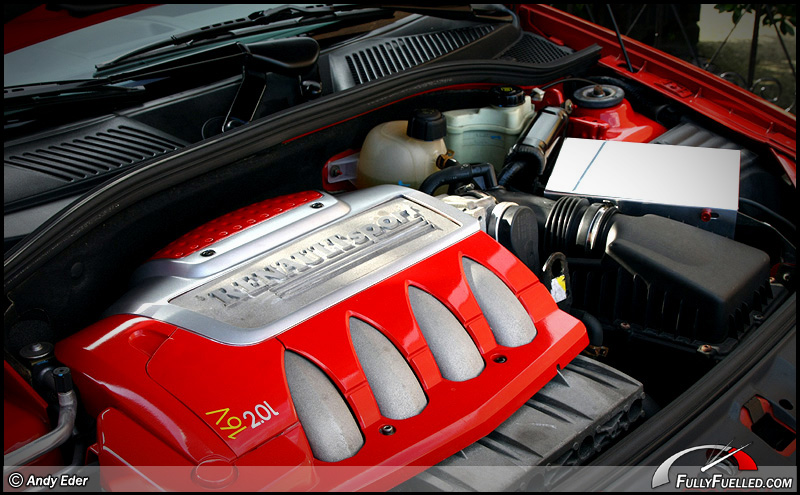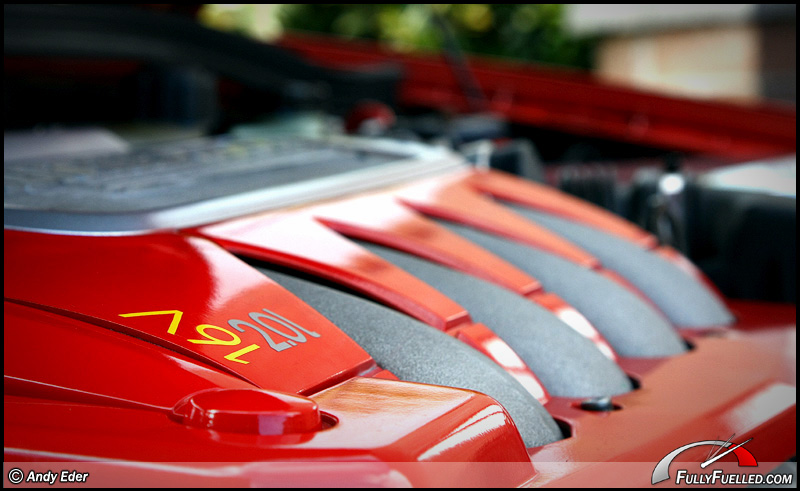 Custom made mats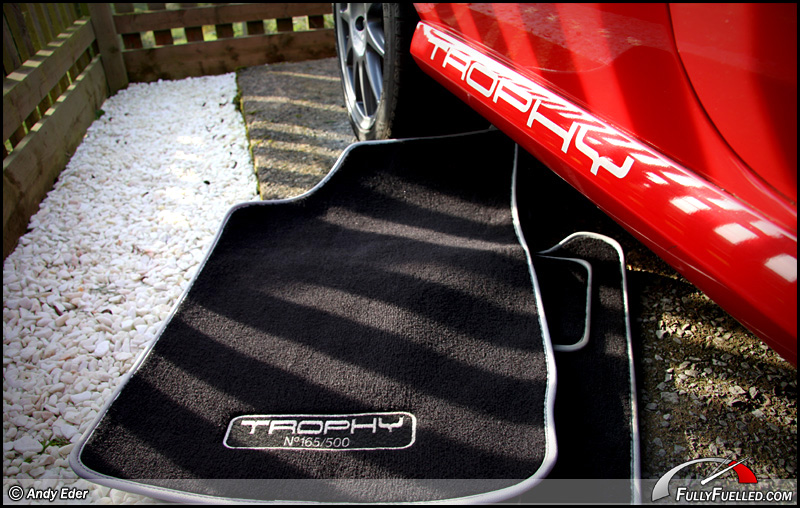 Custom made battery cover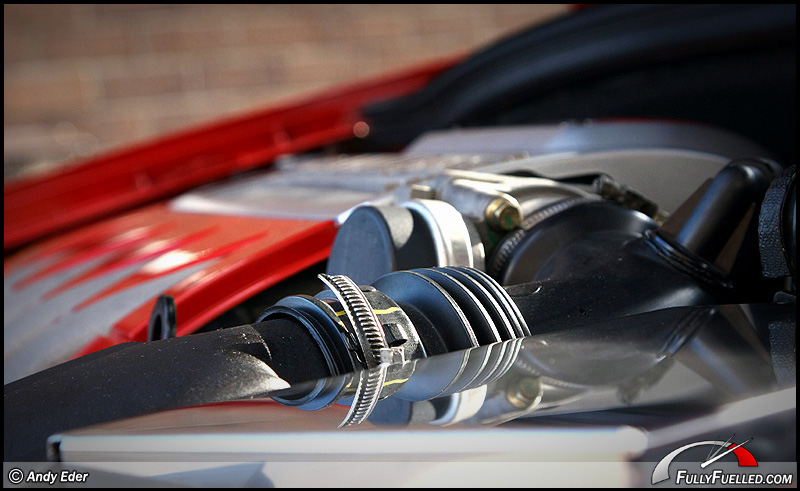 ClioSport red tax disc holder
Personalised carbon fibre keyring

April 2008
It may have been April but we weren't fooling around when it came to purchasing a set of brand new Turini Speedline alloys (and centre caps). Having agreed to buy them we started out on a 700 mile round trip to pick them up. Any excuse for a drive... To this day these new alloys remain completely wrapped and packaged up as my original Speedline's are still in pretty good shape.
Due to the loss of the front splitter (courtesy of a soft grassy verge on a tight country road) we bought a replacement item, albeit made from carbon fibre. In my opinion this is much better than the stock item and sets the front end off nicely.
Brand new Turini Speedline alloys
Carbon fibre front splitter
New Turini Speedline Alloys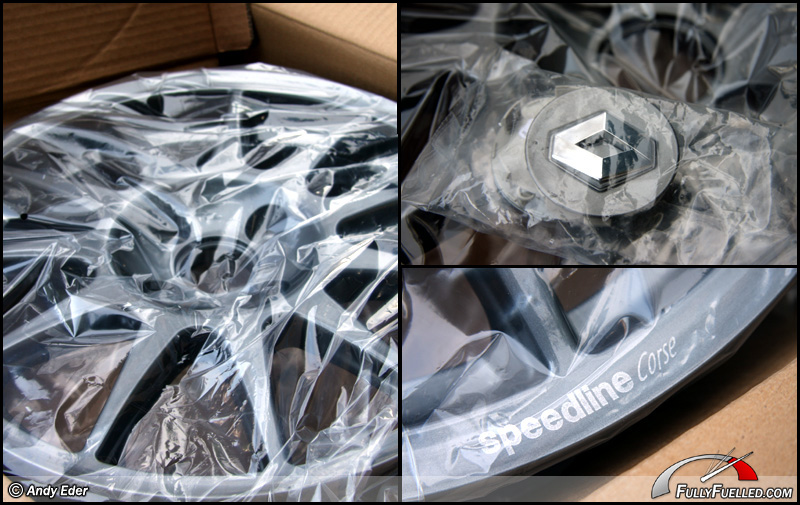 Carbon Fibre Splitter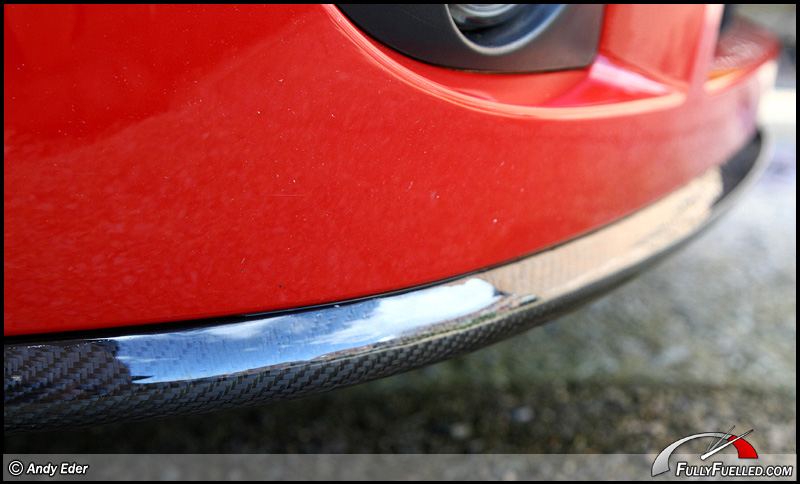 July 2008
In July 2008 I took the Trophy to PowerStation to obtain baseline performance figures whilst she was still in stock form. The idea was that, after the rolling road day, I would start looking to mildly modify the Trophy. Here are a couple of photos on the rollers.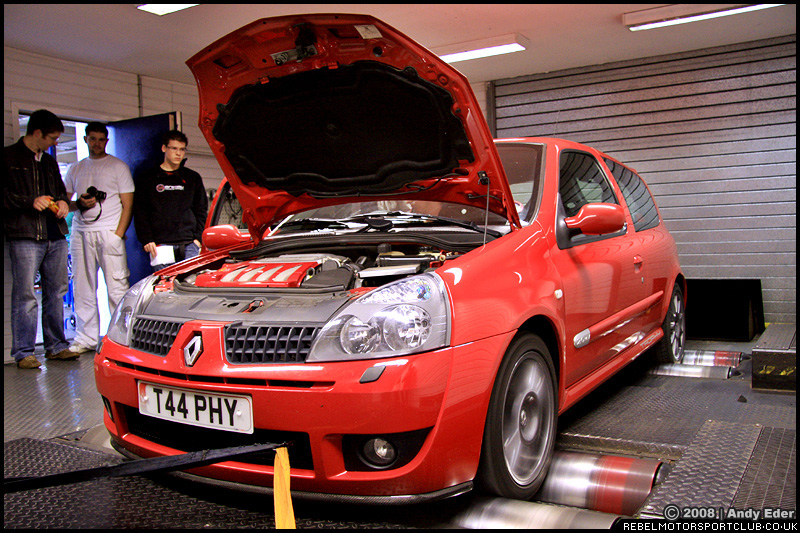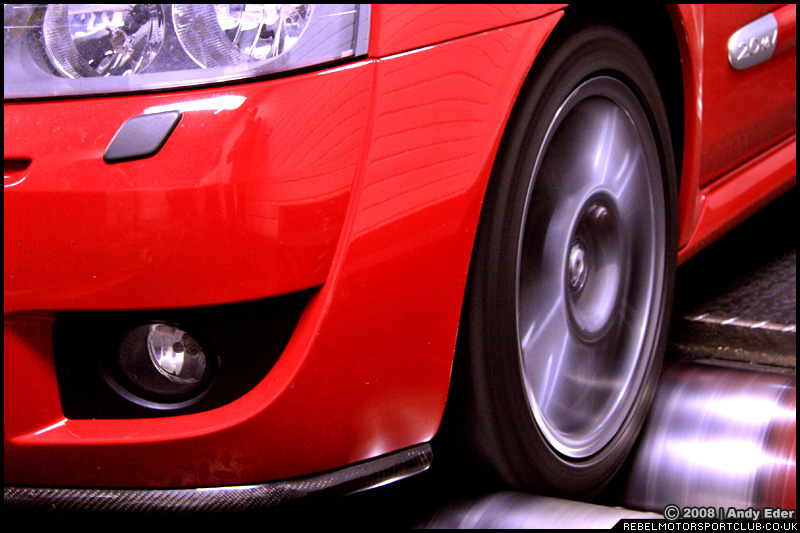 For a stock Trophy I was quite happy with the result. I was even happier considering the fact that the car was due for a service at the time and it wasn't running too well on the day of the dyno. The dyno graph is shown below: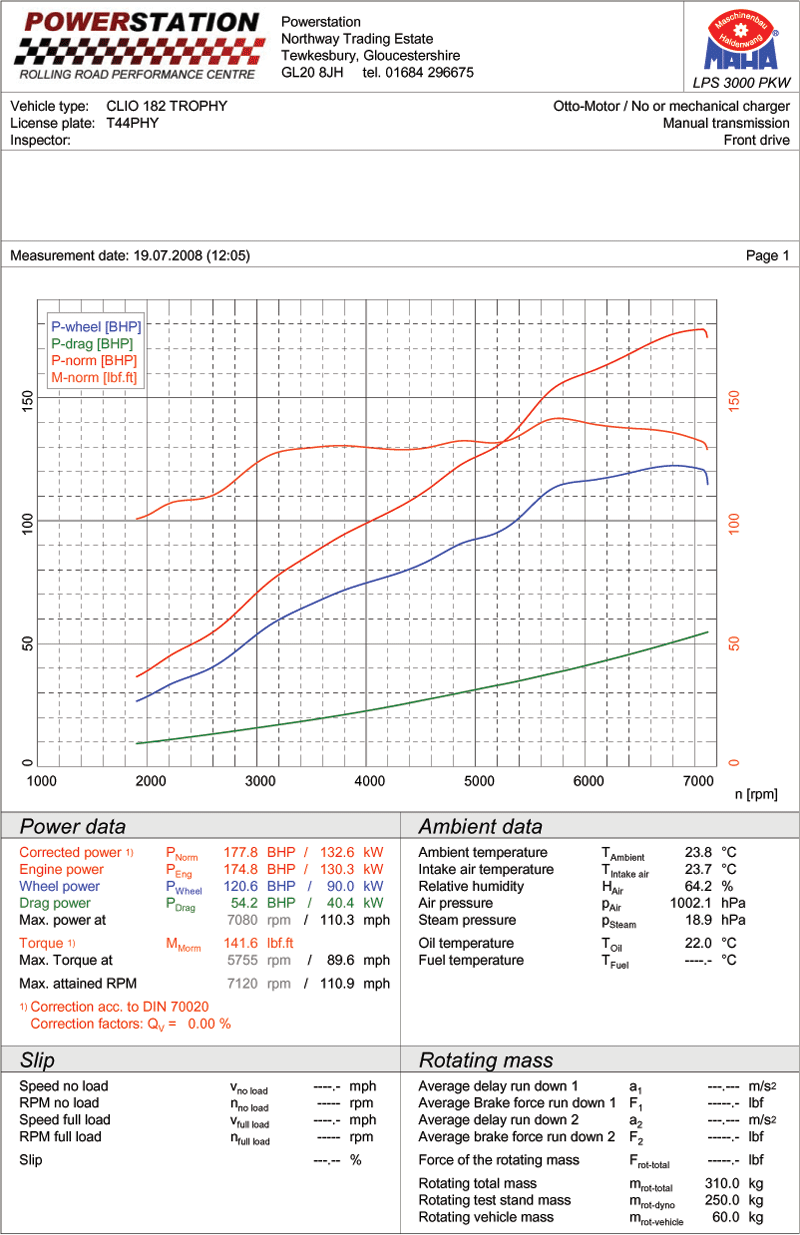 August 2008
August is also my birthday month and 2008's birthday saw more gifts for the Trophy.
Chrome K-Tec front strut
Carbon fibre rear strut
Personalised number plate
The increased rigidity did not upset the Trophy's dynamics in any noticeable way and it still likes to c**k it's leg up like an excited puppy that's about to take a pee! The quality and finish of the struts is top notch so they also look as good as they perform.
Chrome K-Tec front strut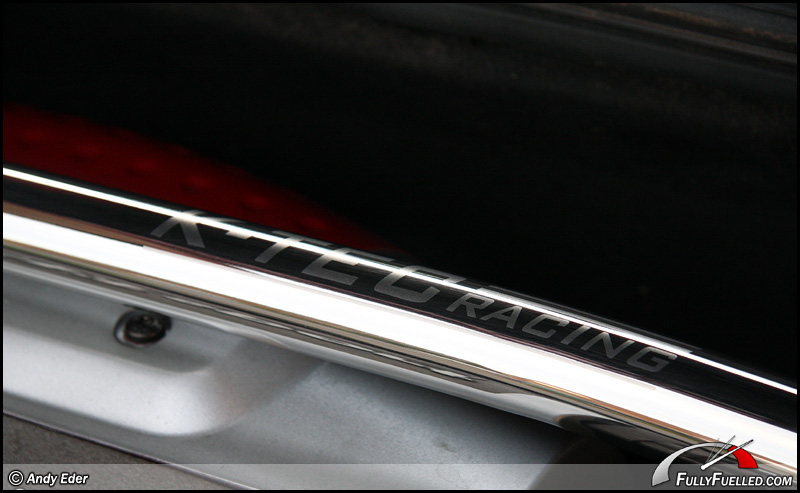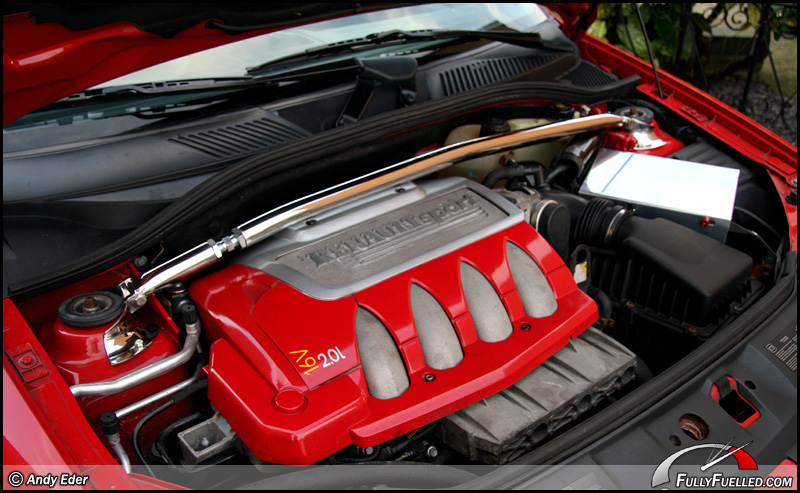 Carbon fibre rear strut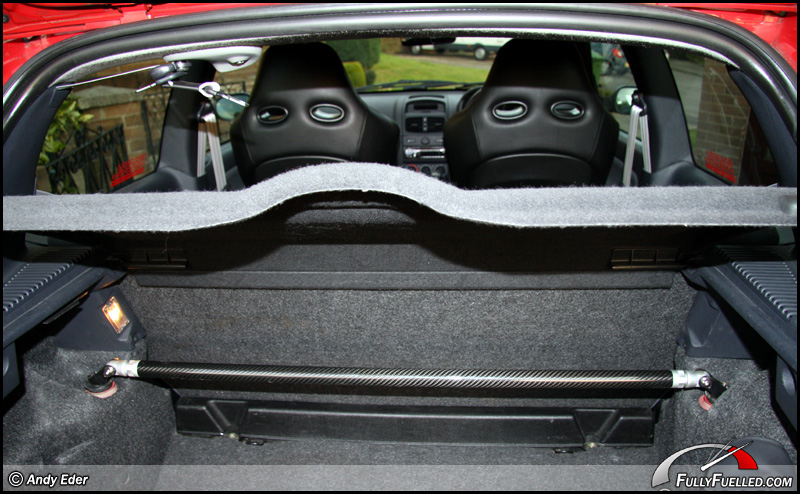 Personalised number plate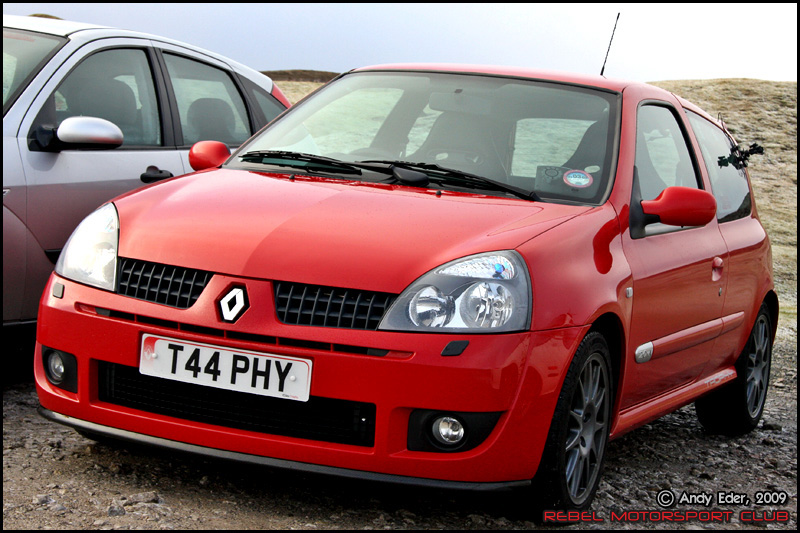 November 2008
Despite only having been to PowerStation a few months prior, November 2008 saw me taking the Trophy back there for Rebel Motorsport Club's annual rolling road day. I wasn't expecting any results too different from the previous visit as I had not had any performance work carried out on the car. Below is a video of the Trophy on the rollers.
Here is the dyno graph from this second visit to PowerStation. Again, I was quite happy with the result for a stock car.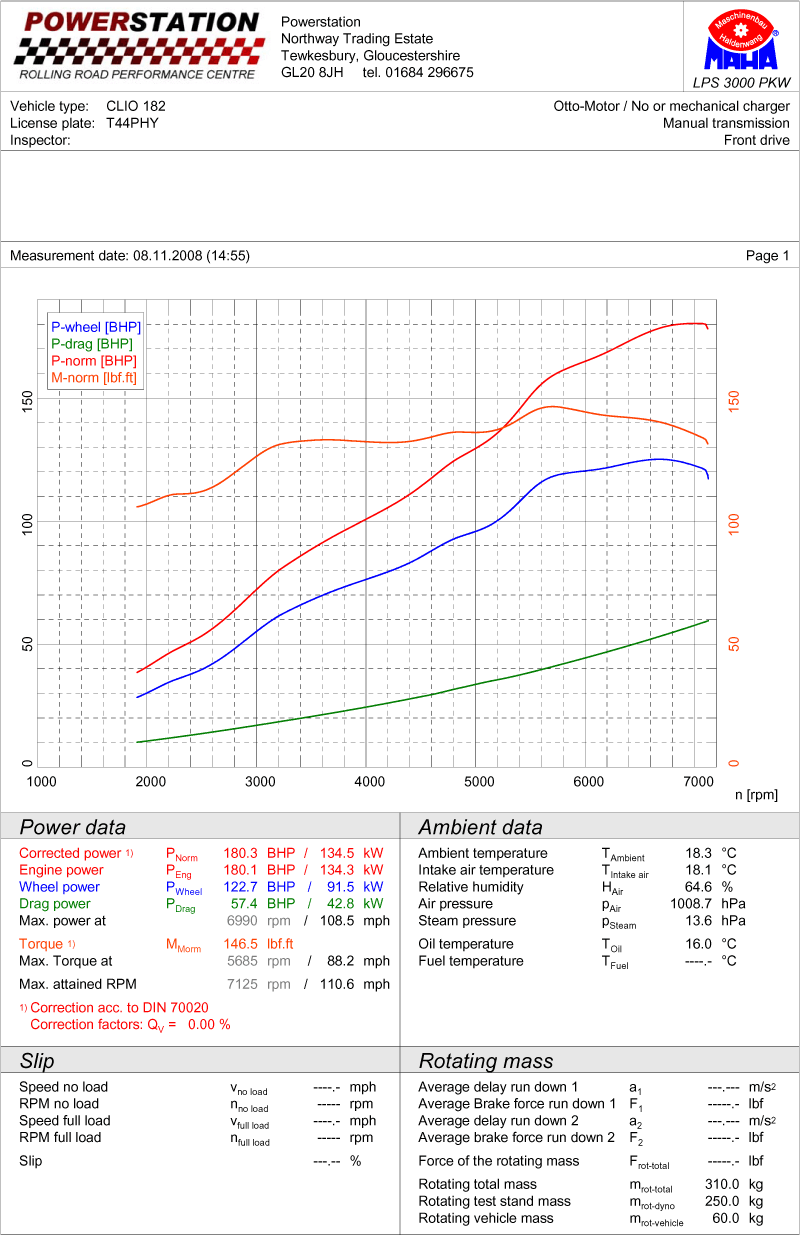 December 2008
It didn't seem long since last Christmas but Christmas 2008 was here already and Santa had yet more goodies for the Trophy.
New engine cover nuts and bolts
Samco coolant hose kit
Samco induction hose kit
Custom made battery cover (to replace the older, tarnished one)
Meguiars G220 rotary polisher and detailing kit
Samco coolant hose kit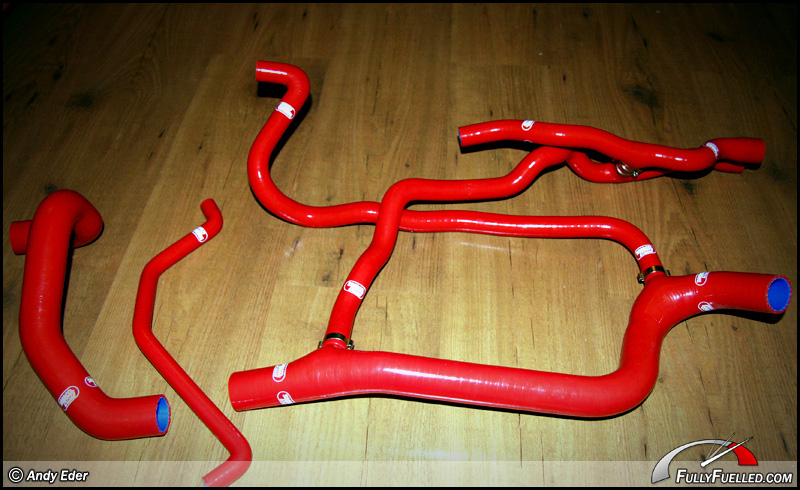 Samco induction hose kit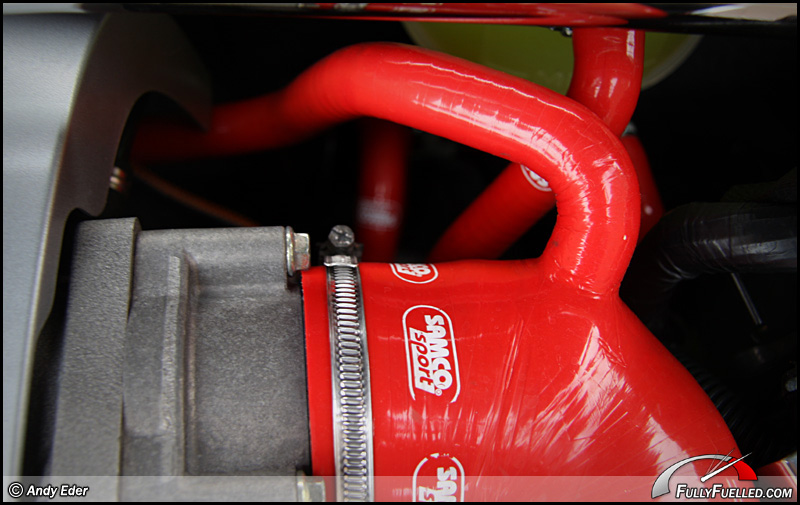 Custom made battery cover (to replace older, tarnished cover)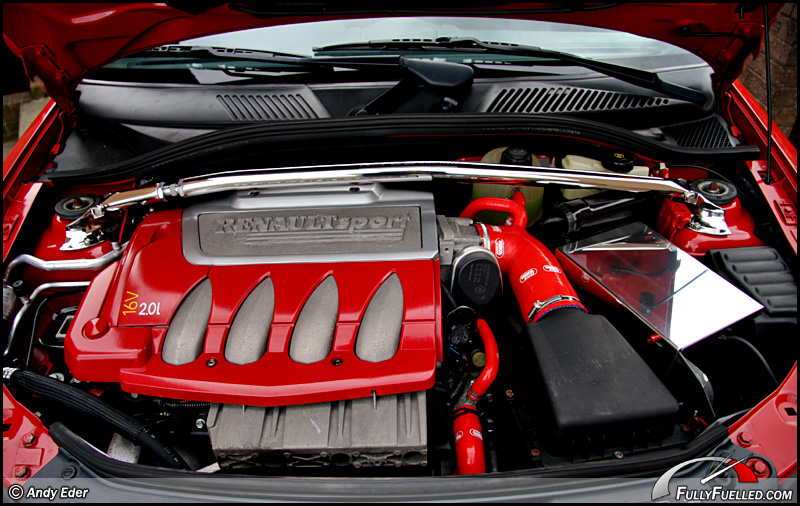 September 2009
I had to wait a while for this but good things come to those who wait... At the end of September my car was booked in with Charlie at Pro-Speed (Cardiff) for a new exhaust system. I knew the sound I wanted, the look I wanted and I knew that Charlie would deliver (based on his previous work and recommendations). However, things never quite go according to plan...
At the last minute I was called away to work in Germany and thus was unable to take the car into Pro-Speed myself. Fortunately my friend was available and kindly offered to help me out by taking/picking up the car on my behalf! The first time I saw and heard the exhaust was when she came to pick me up from the airport only a few hours after it had been fitted. The sound was great and it looked great, too... even in the dark of night.
The exhaust is a full stainless steel system with a 100-cell sports cat. It retains the dual exit pipes but has a 3.5" bore to better fill the holes. A slash cut finish perfectly aligns with the rear end of the car too, making for a system that looks as good as it sounds.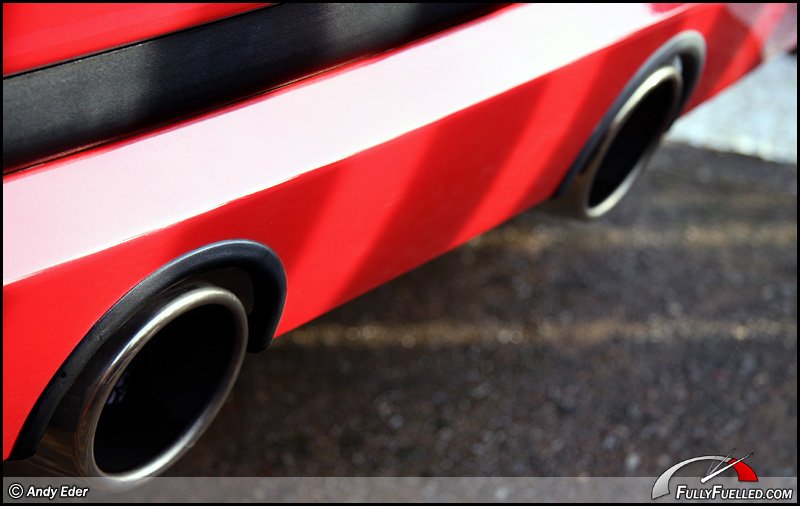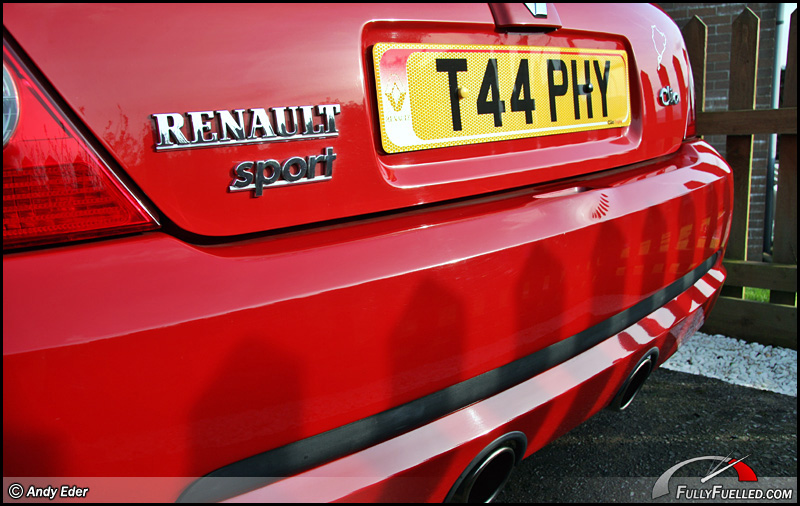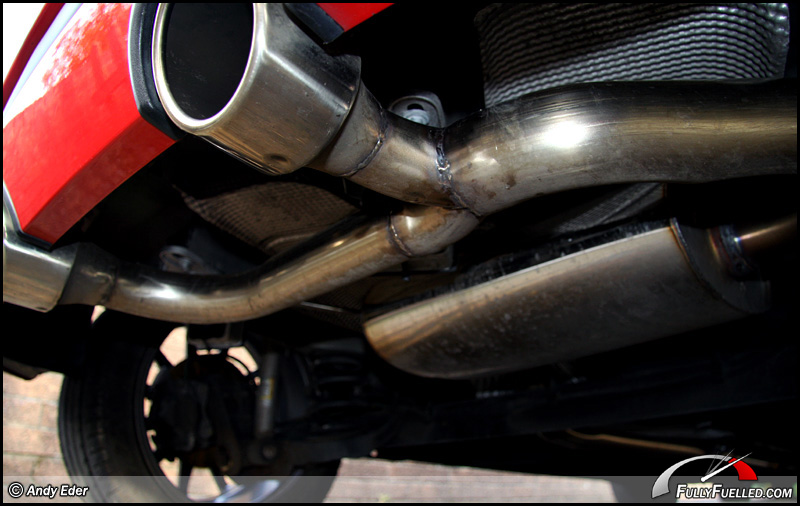 Thanks for looking. Please follow the thread for more ongoing updates and stories involving my Trophy!
Last edited: