Ok Gents pics of my new 172 cup – couple of things to note - I HATE the black turinis and need them redoing in either standard silver or anthracite as soon as funds allow, the bumper wants painting and it wants a detail (the below is after a £6 polish wash!)
As it goes it the best spec Clio sport I've owned and this is now No8 Clio. Nothing for the money is as fun and provides great Power:MPG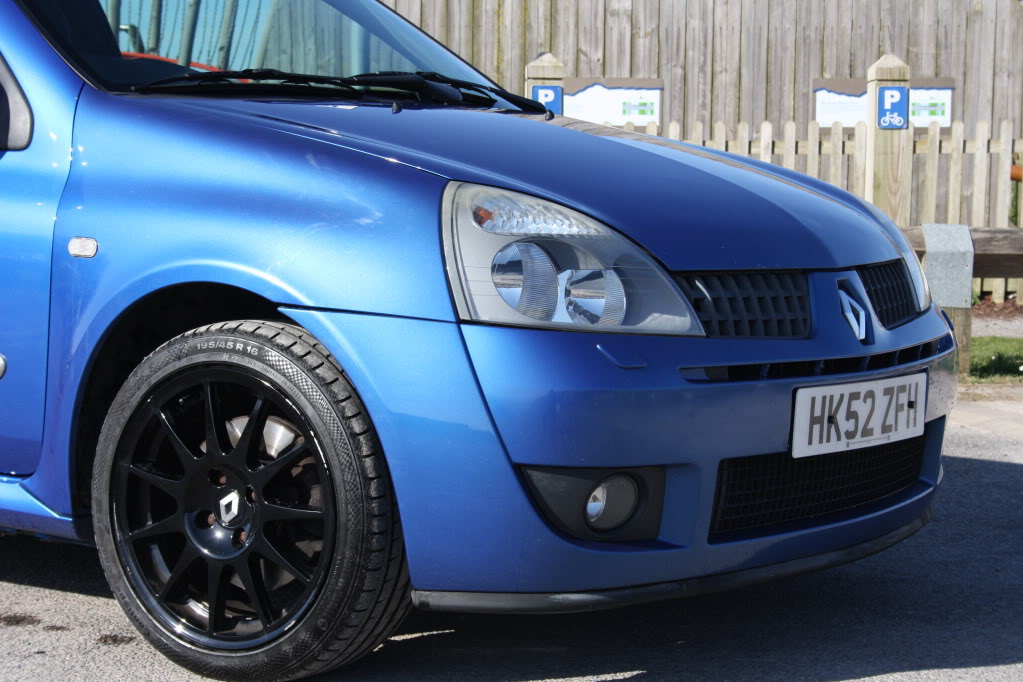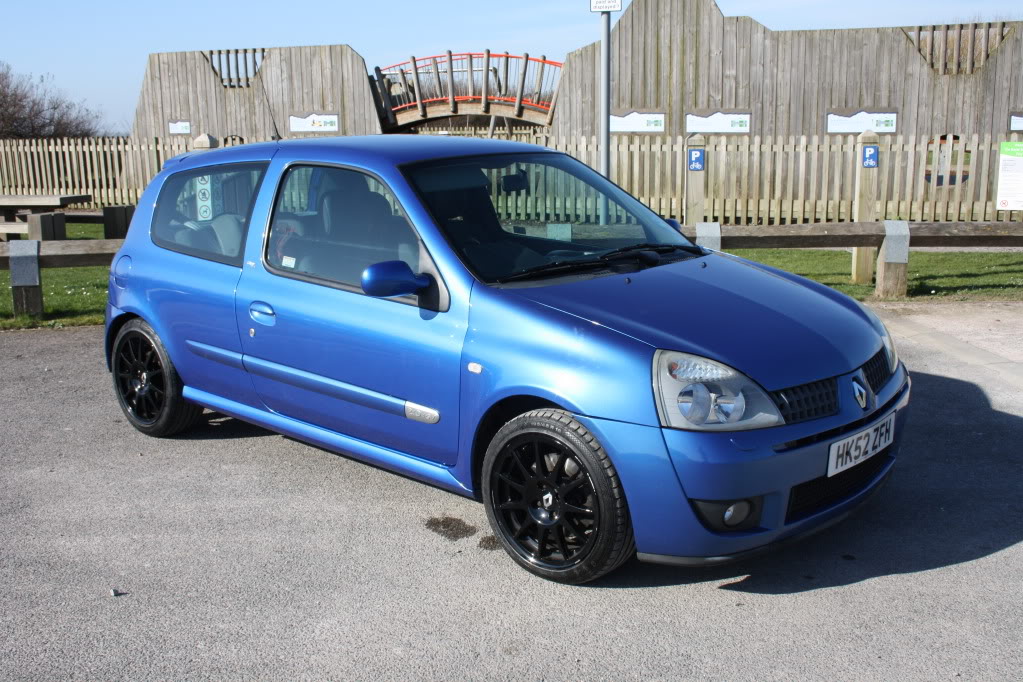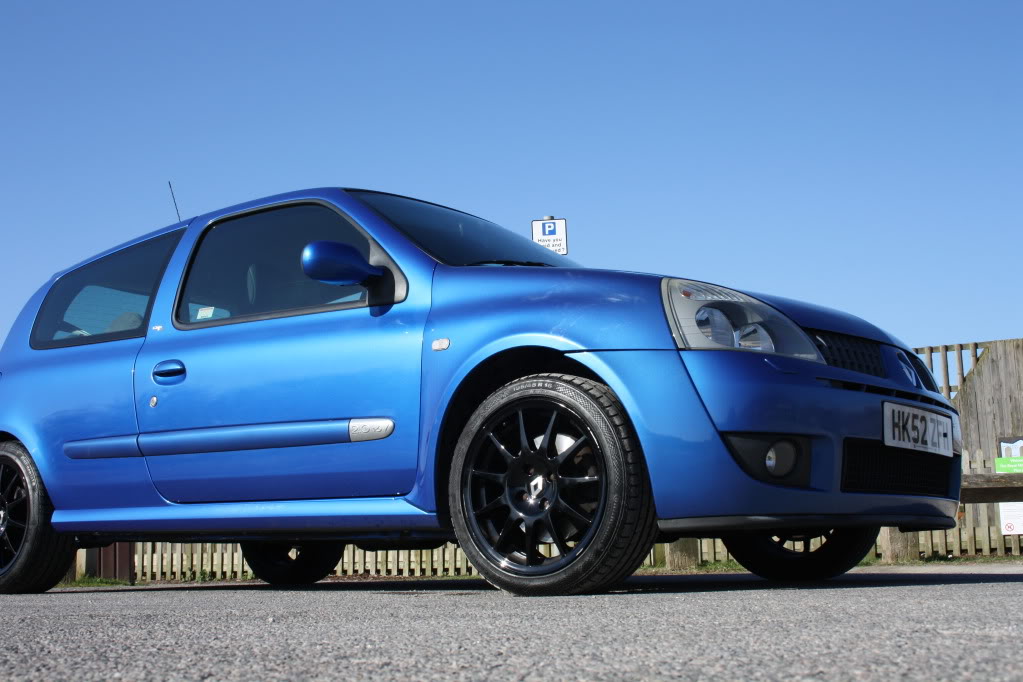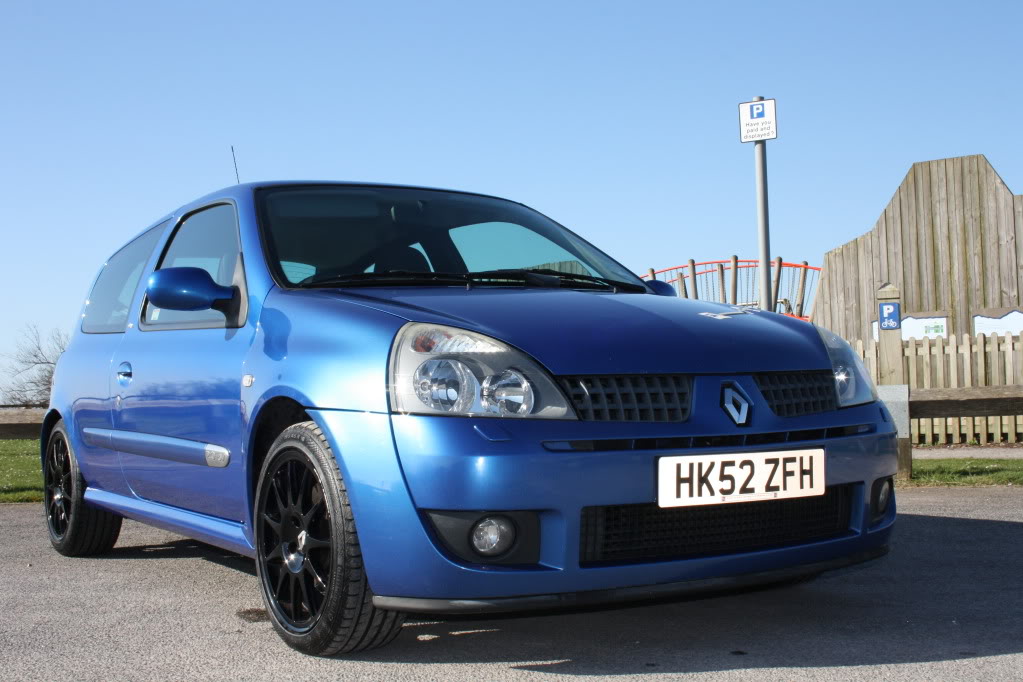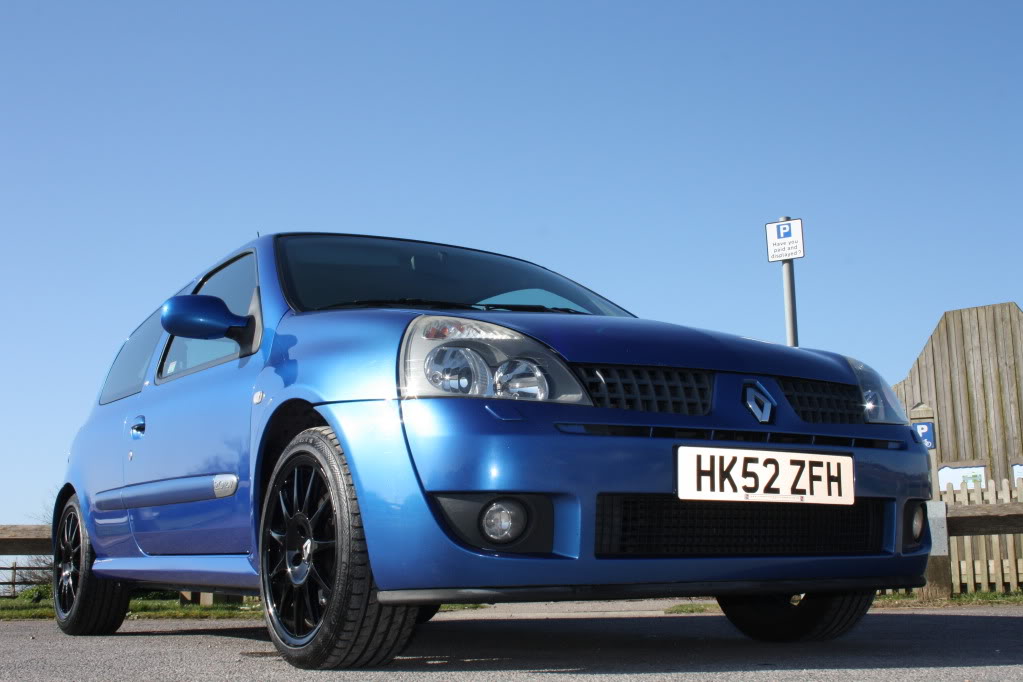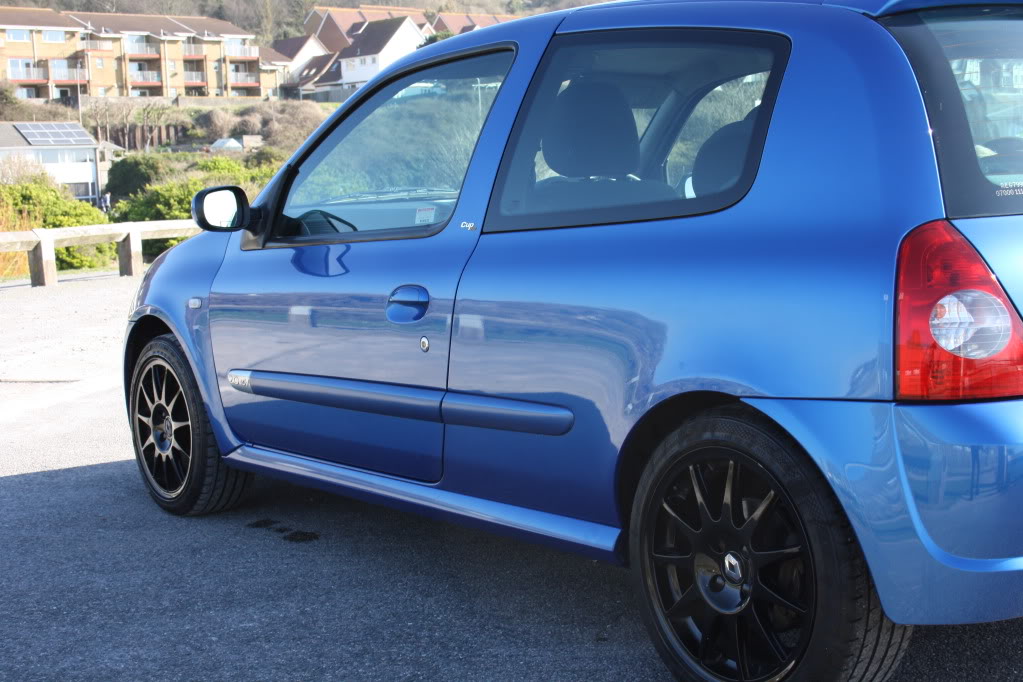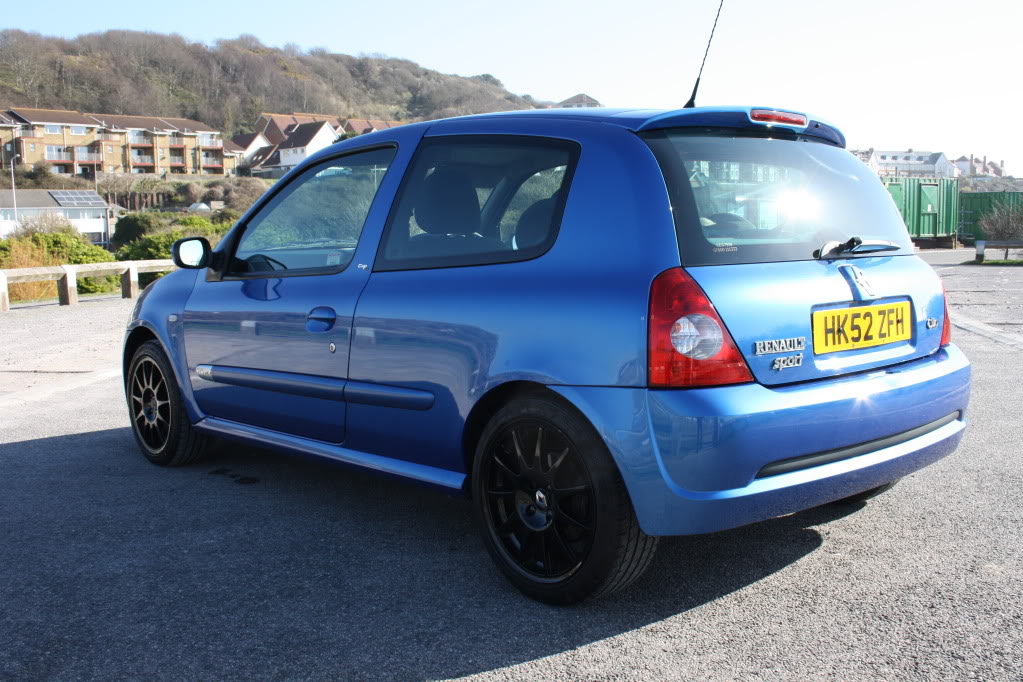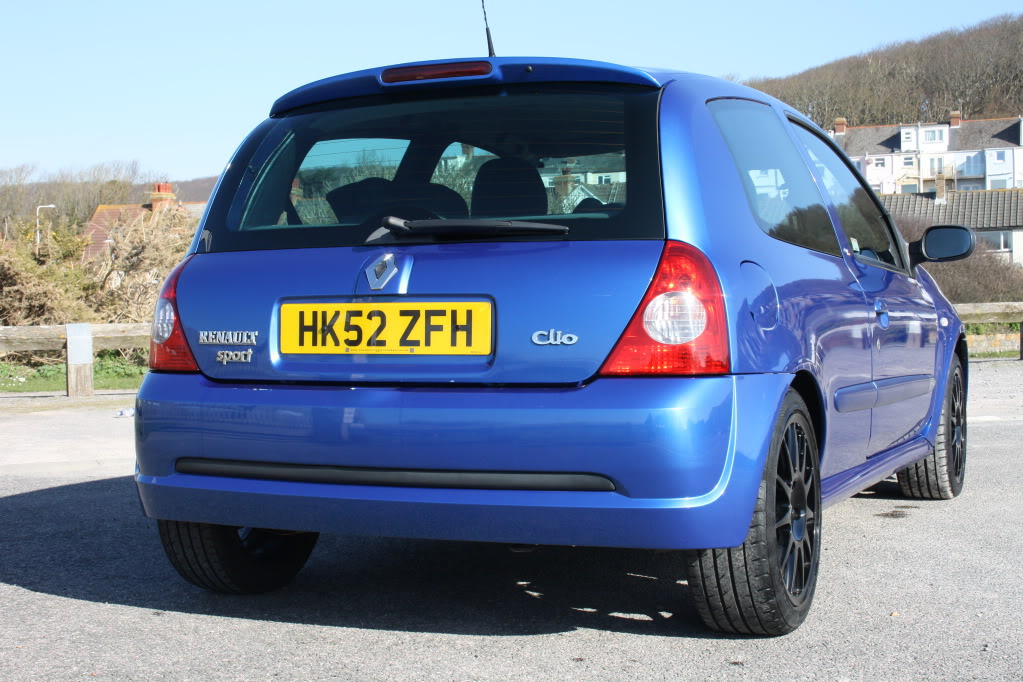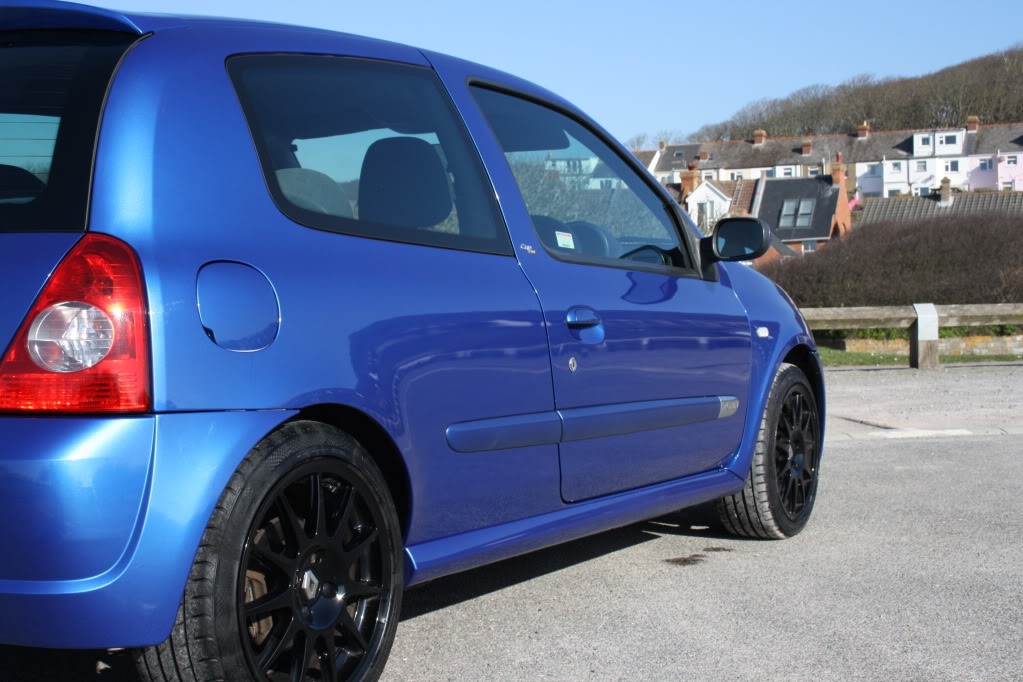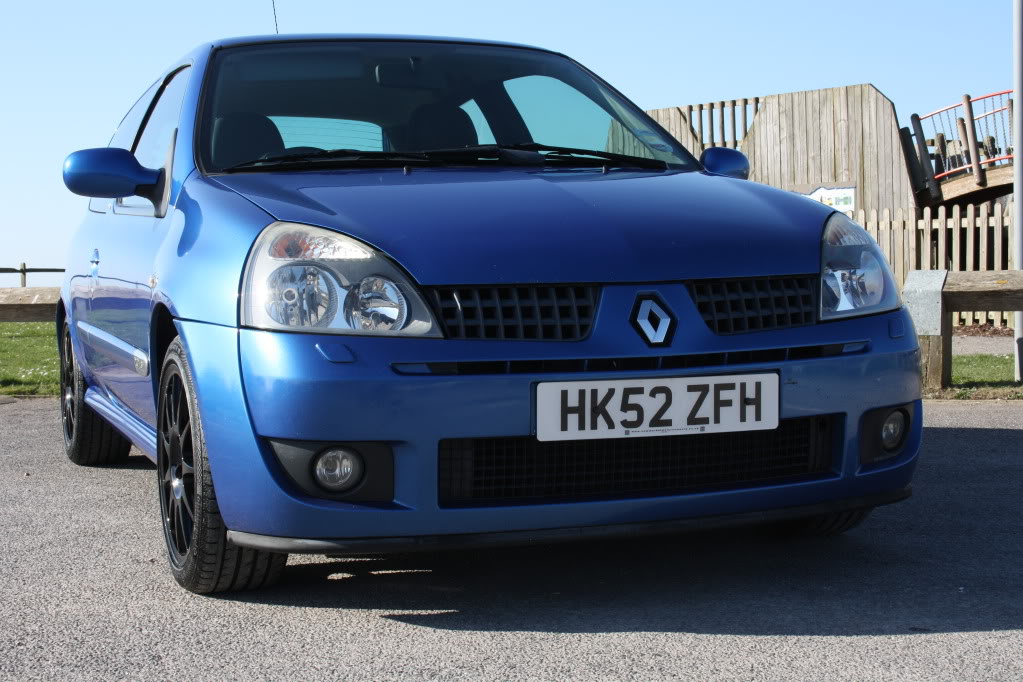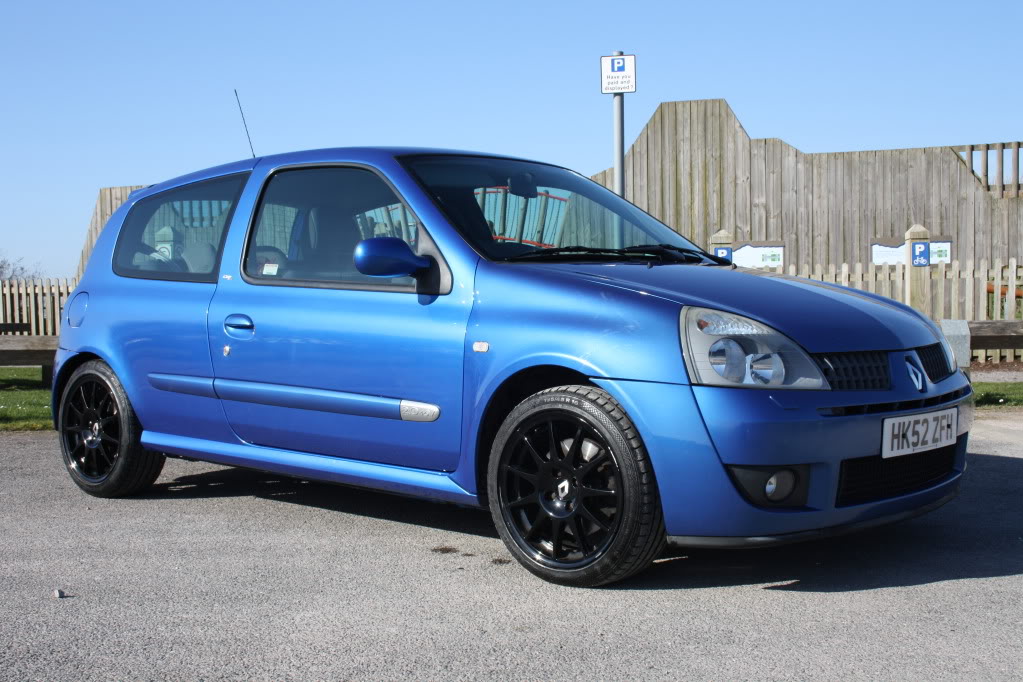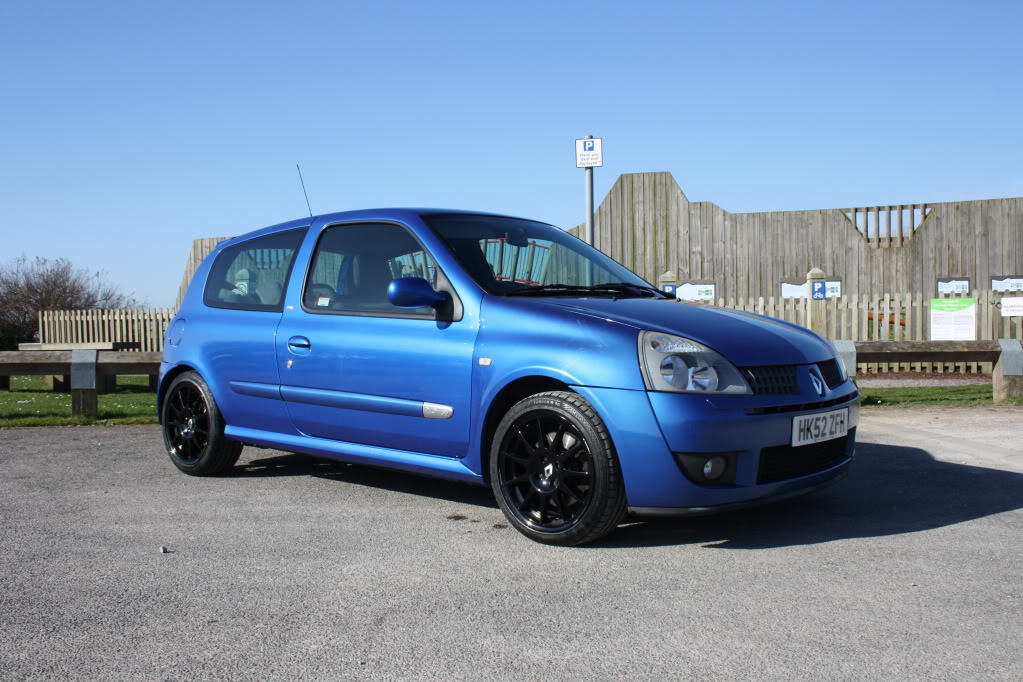 Below is the spec, I am now wondering what should be my next avenue regarding power.
Wossner high compression forged pistons
Catcams 438 cams
ARP bolts
Cylinder head skim and valve guides replaced
Headbolts
Big end bearings
Cambelt
Clutch
Auxiliary adjuster
Plugs and leads
Remap
BTB Cat back Ninja Stealth Exhaust
Clutch
Engine mounts
Proflex dogbone mount
The Obvious idea would be to go ITB's – but realistically what sort of power should I see with the High compression? Does the high compression really add that much?
I've sat and read lots of threads about running just cams and then cams/ITB's and 'how can I make 200bhp' but none with a high compression build. I believe what I have is a very good base to go down the ITB route.
Hope you all like
Thanks
Lewis