Hi,
This is my first project thread on here. I wanted to start a thread to document my attempts to get into racing, my development as a driver and my cars development...
My Background
In from Sheffield, been obsessed with cars since I was a kid, went to University to study Automotive Engineering, built a single Formula Student race car with CBR600 engine but this was back in 1998 so it was more like Scrapheap Challenge (hubs off 1988 Nissan Sunny!) than the advanced composites stuff they do now. I couldn't get a break in Motorsport or wider Automotive industries (in hindsight should have tried harder) but ended up happy in Software Development / Data Engineering, still fun building and breaking stuff in its own way.
I've had all sorts of hot hatches, 1st car was Saxo VTS, Leon Cupra, Leon Curpra R, Golf GTI Mk5, Fiesta ST, Golf GTI Edition 30 which have all been modified in some way, then marriage and kids plus some sensible cars in between the above. I've always wanted to go racing and one day my wife said "why don't you stop talking about it and do it", under the rule that budget needs to stay below what I sell my current car for? So green light, green light, go go go.
I sold my Ed30, split budget in half, one for daily for family duties, other for race car, equipment and prep.
The Car
It's taken a long time to find. I'm a tight Yorkshire man so thought the best option was get something already prepared to race but not as easy as sounds. I wanted to start racing against the clock so I chose Hillclimbing and Sprinting (while I find my feet rather than to be wheel to wheel on track). So need a car meeting MSA specs and they are not easy to find. I viewed a few very nice track cars on here but fully stripped would be in Modified Production category up against some dedicated race cars which deep pockets and me knowing I need seat time to build my skills first. Even rarer to find something that fits straight into Road Going so based on much advice here and on
www.uphillracers.co.uk
I decided Standard Production SC class up to 2000cc NA is my best bet and a Clio 172 Cup is made for this class, only FIA safety gear and brake pads allowed to change otherwise car must be stock.
I found a Clio 172 Cup on Facebook of all places, 95k miles, but only 1 owner from new, not 1 previous but 1 nice guy called Ash owned this car from new, he got a bit bombarded on Facebook but I'd asked for first refusal as local to him and he kept his word 6 weeks later went to view shook hands deal done. Its not mint but decent condition a very honest car and owner, FSH, every receipt from new, belts done twice. Its even got the emergency / accident kit with disposable camera in its still. The project unicorn name came from the rarity of being a 1 owner and my daughter obsessed with them suggesting it!
A few photos here when arrived home, I sorted garage out too, as will be its new home bar weekend fun.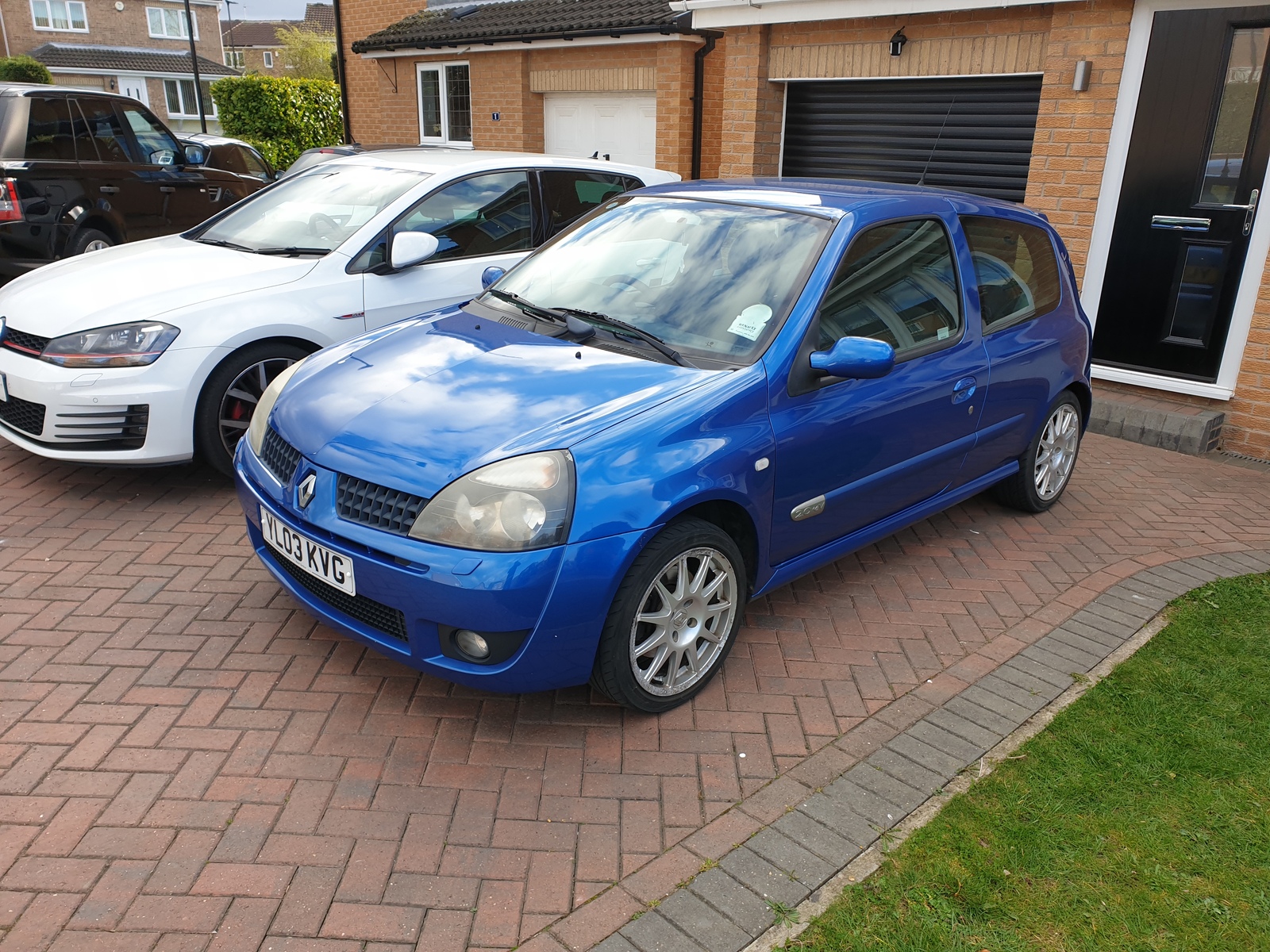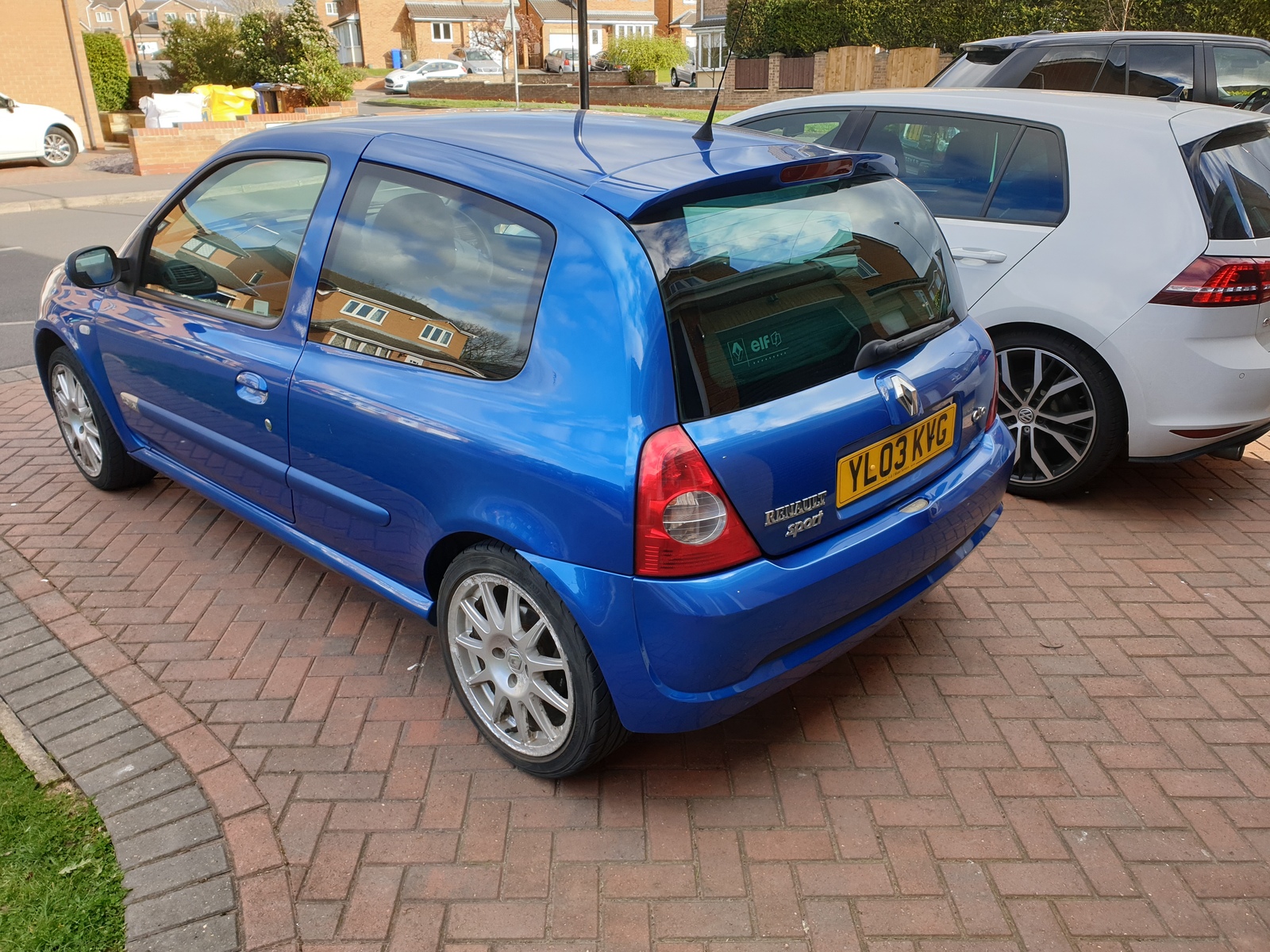 Race ready?
I've done lots of research prior to purchasing anything so knew the car was correct for SC class, all standard apart from Mintex 1144 pads which work from cold, and Yokohama S01 tyres which while not first choice are MSA list 1a as needed for Curbourough where want to race as only an hour away, lots of cars in the class and track not as narrow as places like Harewood for getting started.
Other mandatory items are tow points marked front and back so ordered Pure Motorsport front tow point, rear one on 172 Cup is below bumper so just needs a sticker. Then a sticker for the ignition OFF direction and negative terminal wire on battery wrapped yellow so that's all MSA requirements covered. Non mandatory Cliosport forum sticker to go on too
Final thing I need is to make up a timing strut, then the other bits I want to do are part cosmetic part preventative maintenance.
As I type the car is now in the workshop with
Revoution Rides
with Mark for stage one correction, interior and engine bay, wheels refurbished and headlights restored. I've watched his work over last 7 years and excited to collect car end of the week. He sent me a preview of the headlight . Took time to talk to me and seemed to think my car was cool even if he works on supercar on other days. He shared ideas for wraps if next year move up classes and want it to look more race car that goes on road, than road car that races which it is now. I've got new original b pilllar stickers to go on, number plates and a Fabia Splitter too.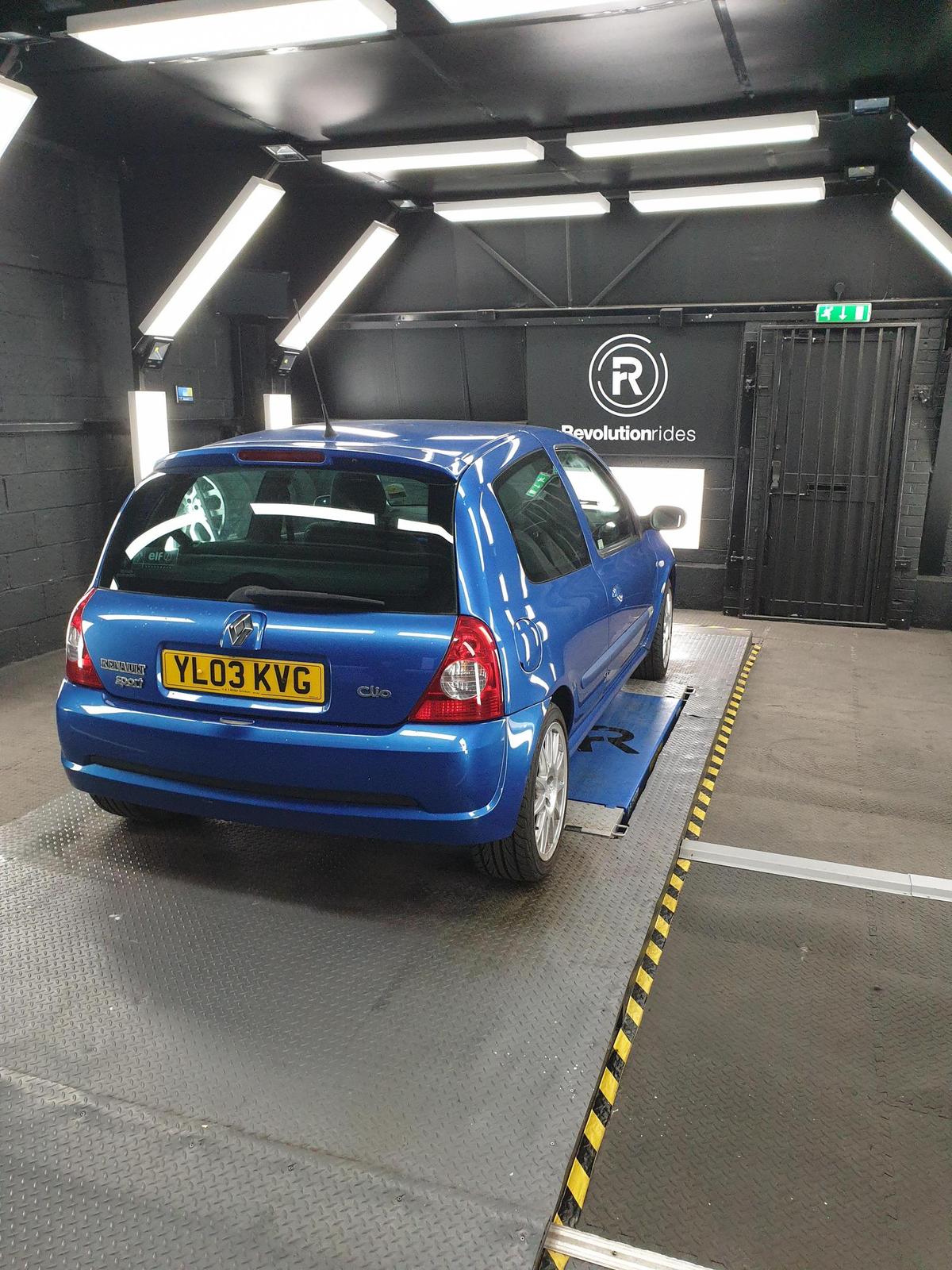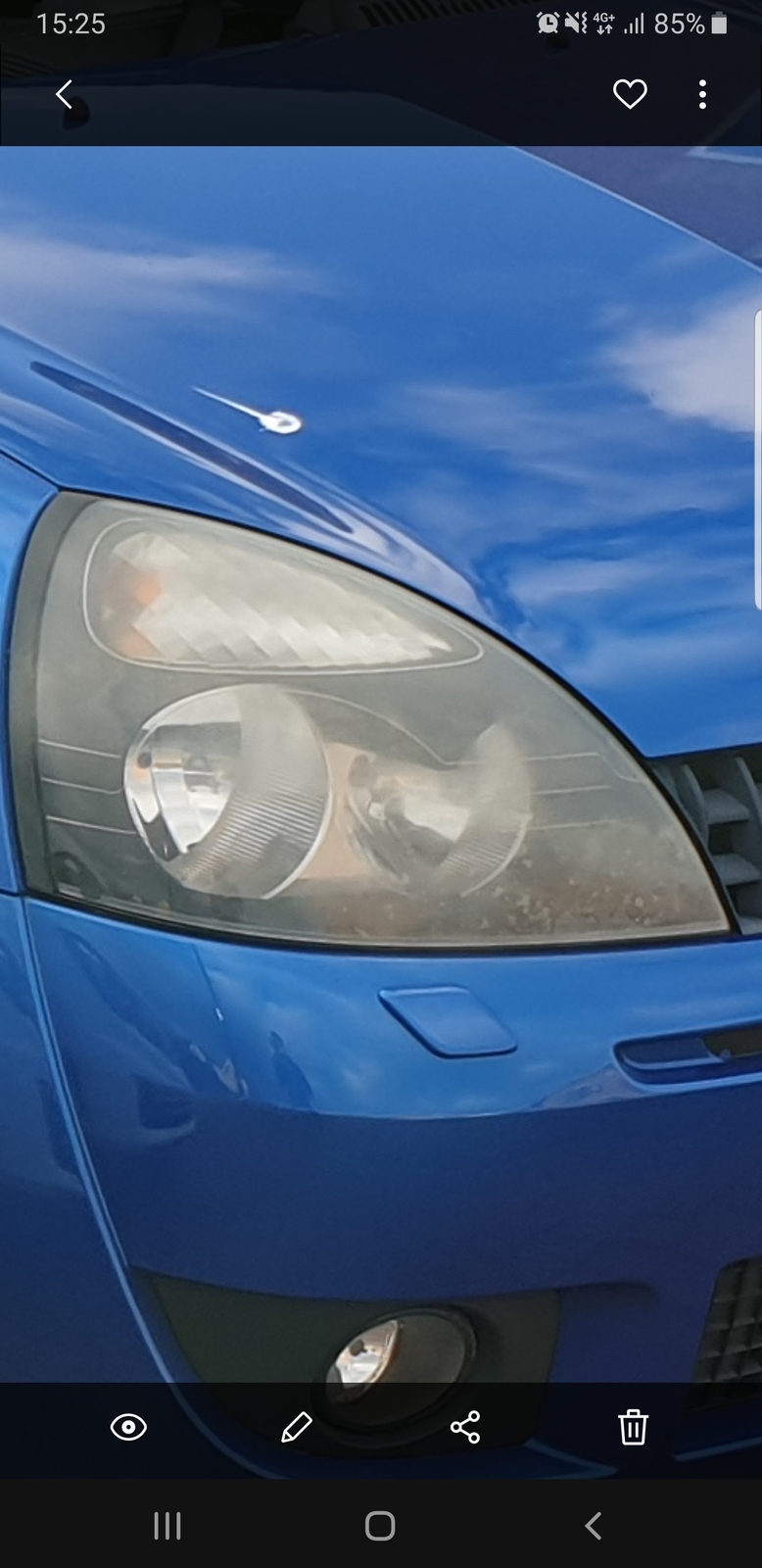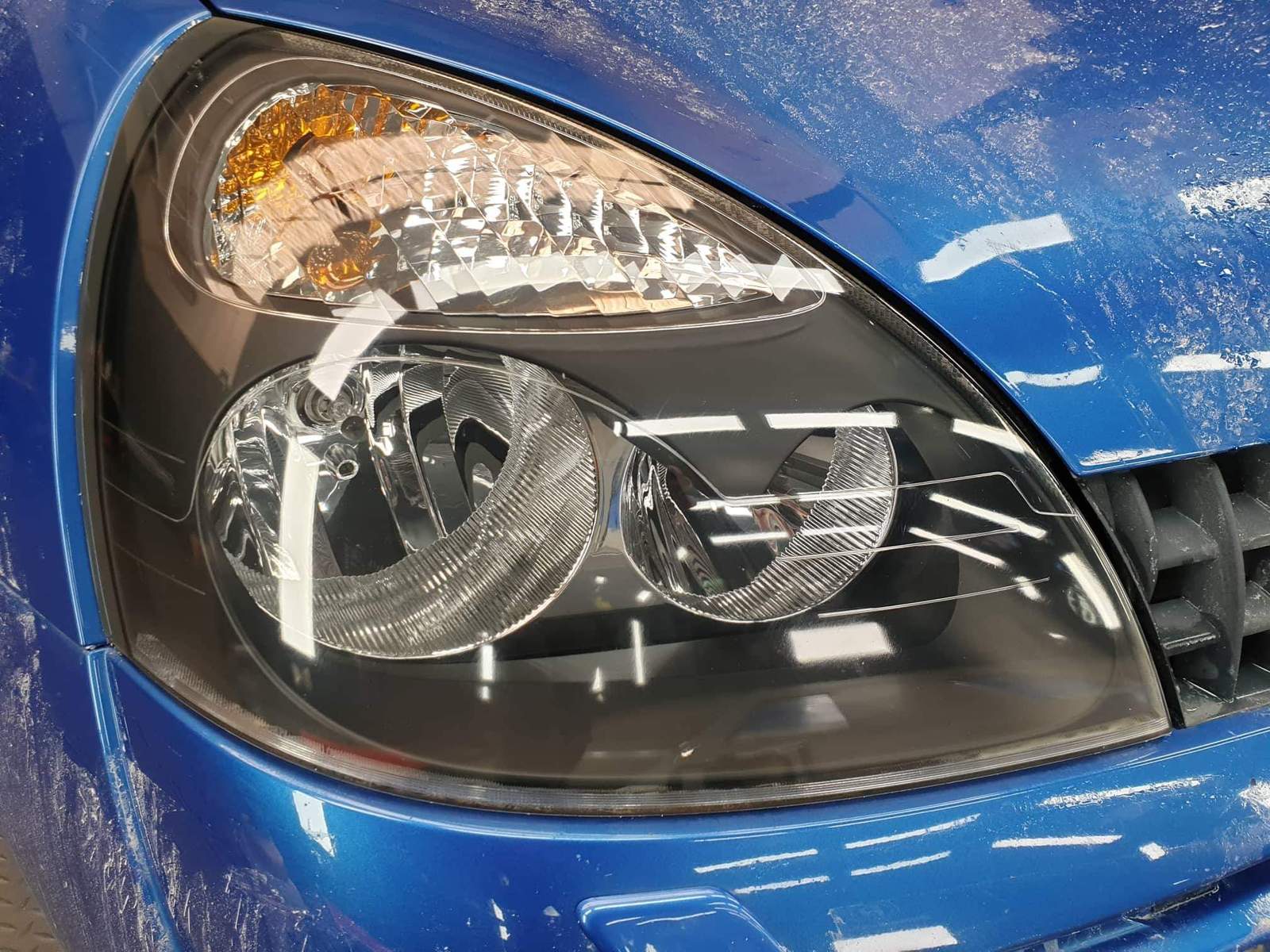 Also booked in early May with Mick at
Diamond Motors
for all belts, dephaser, full service and clutch I figured I want to spend up front and not hold back racing and these are all things I need regardless of future class.
On the safety front I have FIA approved helmet, overalls, still need to buy gloves. I pciked them up in a flash sale at
Oreca
store in France 80% off!
I have my National B non race licence need for my class and will join club when cars ready. So by mid May I'll be ready to go racing!!!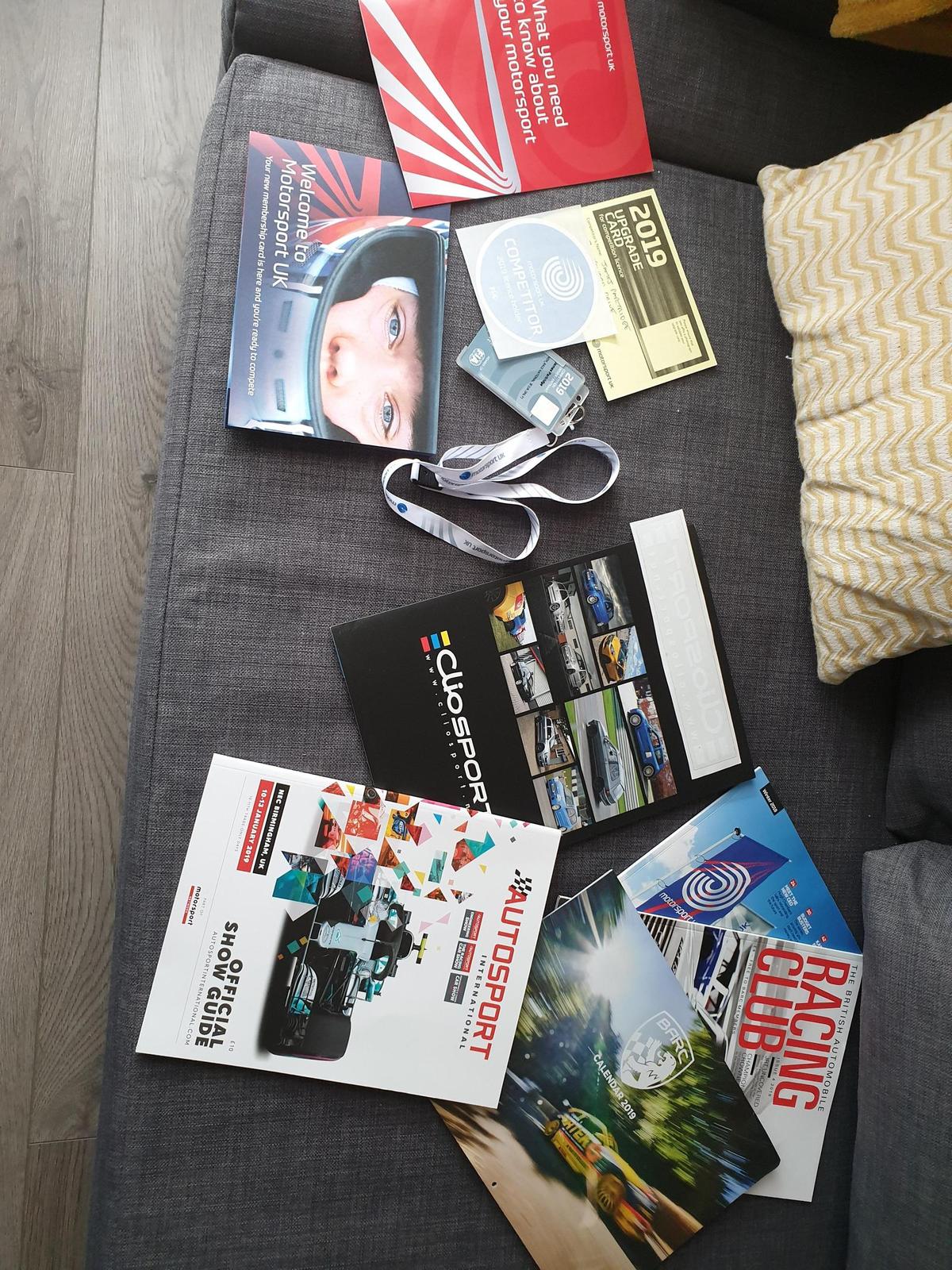 Thanks
The last thing I wanted to mention was a thank you to everyone who posts on here, in particular
@GrahamV182
@shiftspark
@donnylad
@JohnnyE
@Sonic Boom
for the hillclimb advice, its a brilliant place to read up on what people have done to there cars, what works and doesn't and also comedy banter.
Any thoughts / advice / tips much appreciated cheers!