Hi all,
This is my first project so expect much time wasting and a fair amount of stumbling. I have only had mediocre cars until now but as soon as I test drove the 182 I couldn't resist. Its an '04 in black with both cup packs(as far my newbie eyes can see) or has been modified to look like this. It had roughly 64K on the clock when I bought it and lets just say not the best service history(read one receipt for work just carried out by trader and a clean history and finance check). As I say, still couldn't resist and due to work I don't have much spare time and had been getting impatient to get rid of my old Mondeo.
As I bought it had some obvious flaws(and less obvious) and some existing modifications.
Modifications and set up were not dramatic:
Scorpion Stainless Exhaust - In good condition and I like the noise! Don't think its a full system though so I will possibly do that.
Clear lexus style rear lights
Possibly lowered springs but I think likely they are the stock Cup ones.
Toyo Fronts and Yokohama Rears
Some of the flaws:
hazard switch faulty
bumper support missing
small dent in side door
Nearside Xenon light failed(not when I bought it)
Engine mount(gearbox end, not too bad)
Leaking water pump
Slightly noisy dephaser pulley
No cambelt history
Steering wheel needs re-trim
Gear knob decal worn
Driver seat slightly worn
Window tint film on passenger side slightly damaged
Wheels need a slight refurb
Rear brake pads and discs need done
ABS light occasionally comes on(not when purchased)
Horn doesn't work(not when purchased)
As you can see it is a standard condition '04 Clio for one with no history. Despite this it drives a treat and constantly makes me grin like a child!
I have just had into Rentec in Edinburgh for a service and have sorted some of the small problems myself so only a few of these left out of choice.
Only have purchase photos just now but will update soon after fixing some more and giving a good clean.
Hope my progress is good and then maybe onto the track for a non-serious day and just get some good drives in the "summer".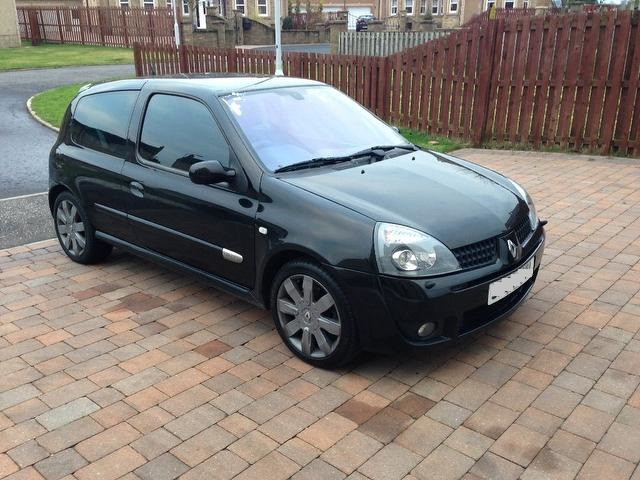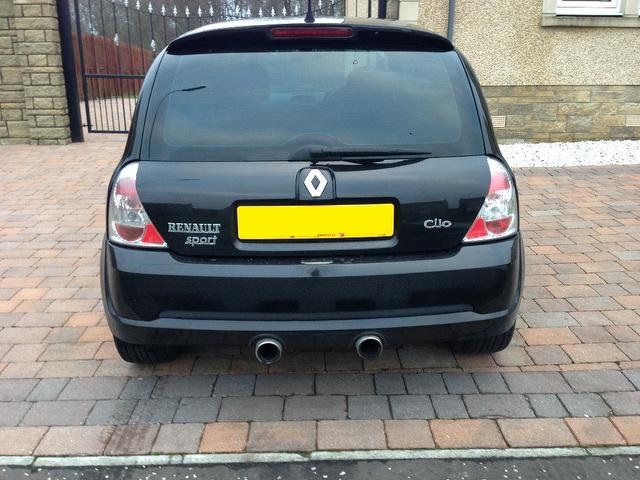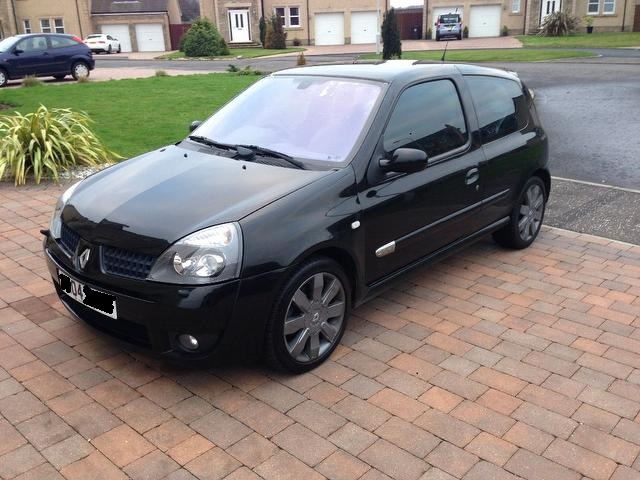 I am just aiming to make it drive as well as possible while being a reasonable daily and restore/improve everything to as new condition. OEM+++