Here is my Black 1.2 16v Billabong. had it since January. The car has a few mods such as 60/40 LO Lowering springs, Espace splitter, Team Heko wind deflectors, Neon Blue Dynamique wheels, 195/50/15 tyres, TRS tow strap, 172 interior and dash trims, Sony head unit, H.I.D look bulb kit, SMD number plate light, SMD glove box and boot lights, Low and slow sticker, 3mm Bee sting Aerial, Black badges, White 16v Badges, Neon Blue engine and fuse box covers and some other little things here and there. the car was fitted with a sniper performance 3" race can and race tube but had to be removed due to the insanely loud racket it made.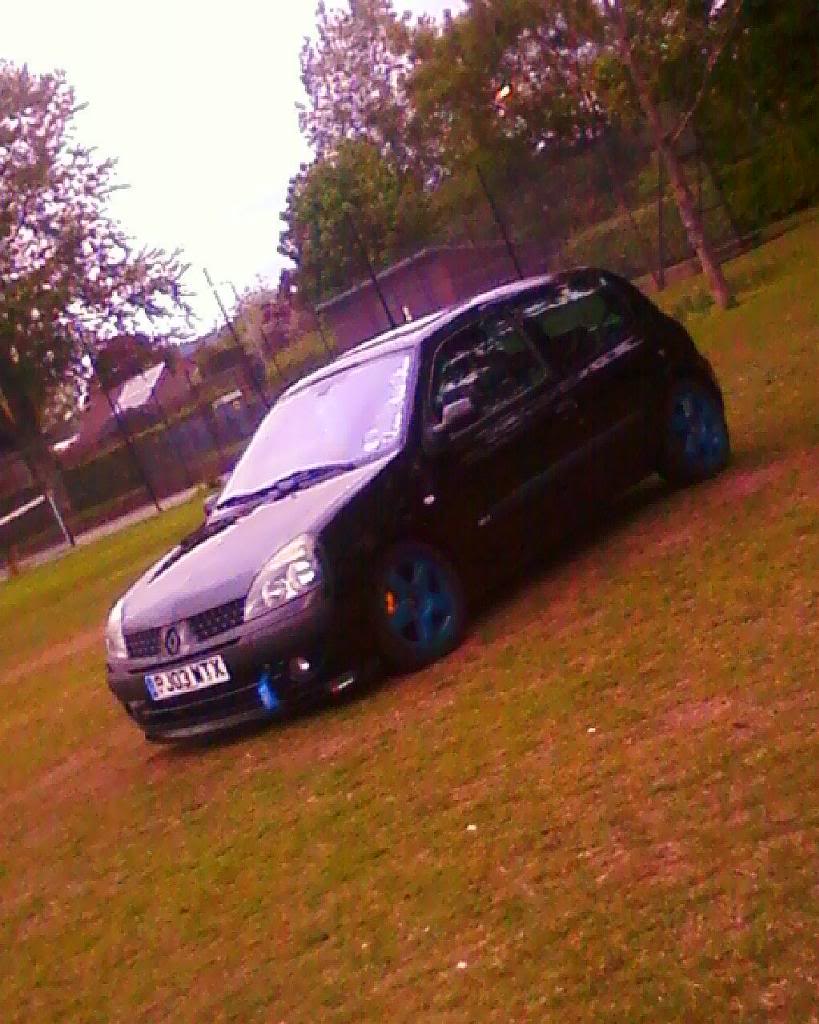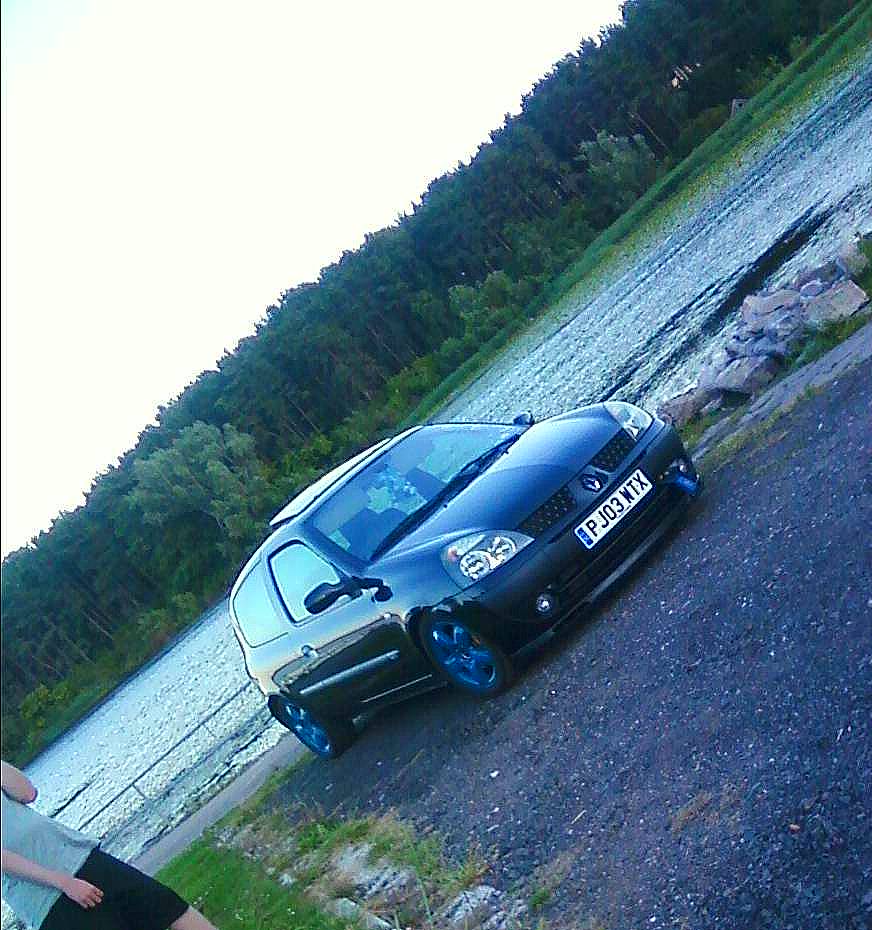 Iv began to get a bit bored of how the car is looking and have decided its time for a serious make over
. At first i was struggling to think of ideas and then decided i wanted the car to be unique, hopefully like no one elses. Ended up spending a fair bit of money and hope it pays off.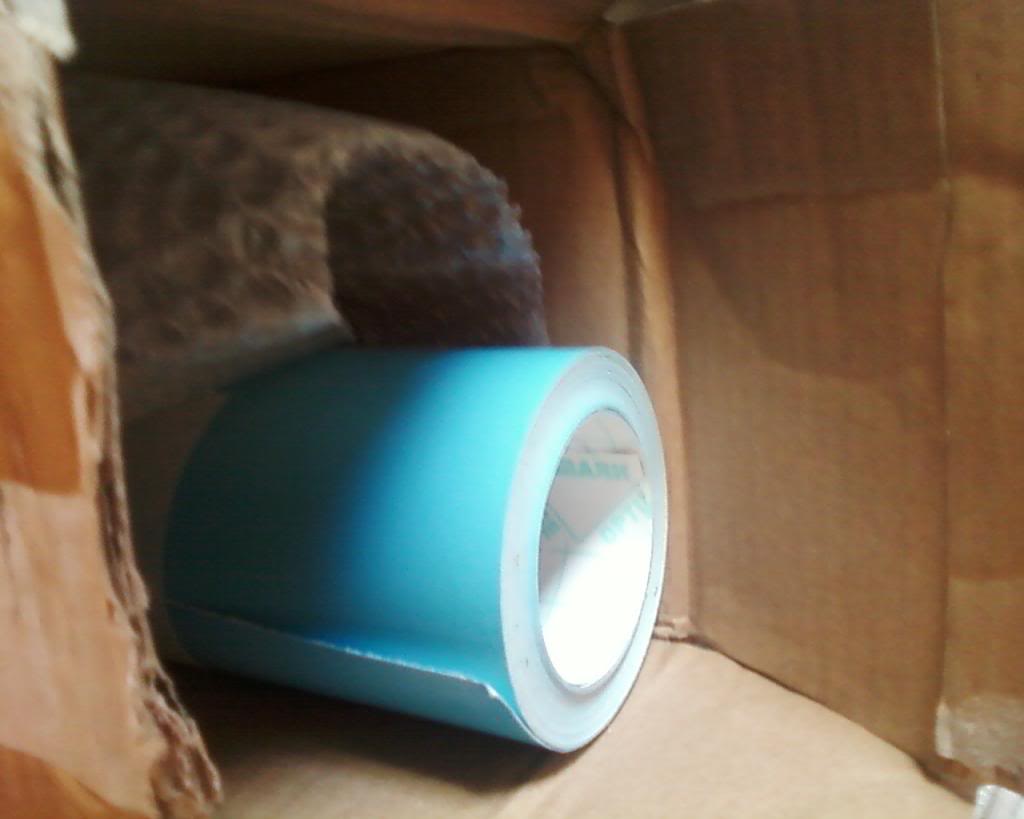 20 meters of Baby Blue Vinyl Wrap.My brother does vinyl wrapping as homers so the both of us will be wrapping the car. The car will be getting wrapped as soon as possible. Hopefully be done before August as their is still a few shows and that i want to go to and hopefully take the car to once its all finished. I'm hoping its going to turn heads when its on the roads but just need to wait and see.
Also ordered is a new rear number plate light housing, all red rear lights and also....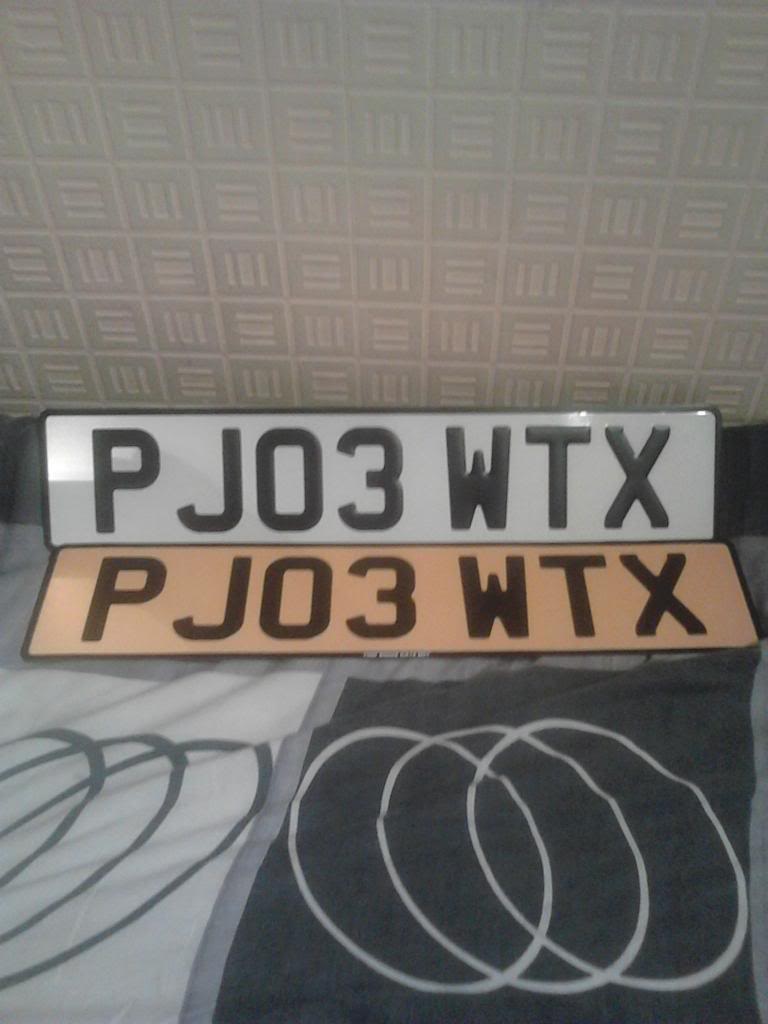 A new set of metal pressed plates.Hopefully these will freshen up the look of the car. I'm looking to get the rear Clio badge removed and the side bullets smoothed. I will also be De-stickering the car and restoring the front headlights. Also will either be getting the dynamique wheels sprayed white or be getting a new set of wheels, been looking at Renault 19 turbines, 16v turbines, 21 turbines, Williams wheels, Ats cups and a few others but i am fairly undecided. any wheel suggestions welcome and appreciated. Was also looking at these i think theyre megane wheels (correct me if i am wrong). no matter what i choose they will end up white.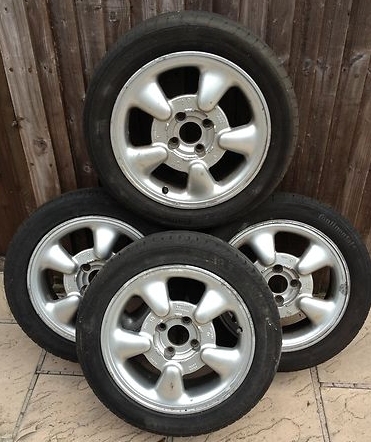 Last edited: