This weekend I replaced literally everything aside from the coilovers on the front suspension
(Hubs & northloopcup bumpsteer correction kit, cup wishbones, polyflex everything, new inner tie rods, new bearings, new driveshafts, PMS solid top mounts & brace) and probably other things I forgot. literally everything.
Noticed straight away the passenger side wheel looked to sit further forward
Driver: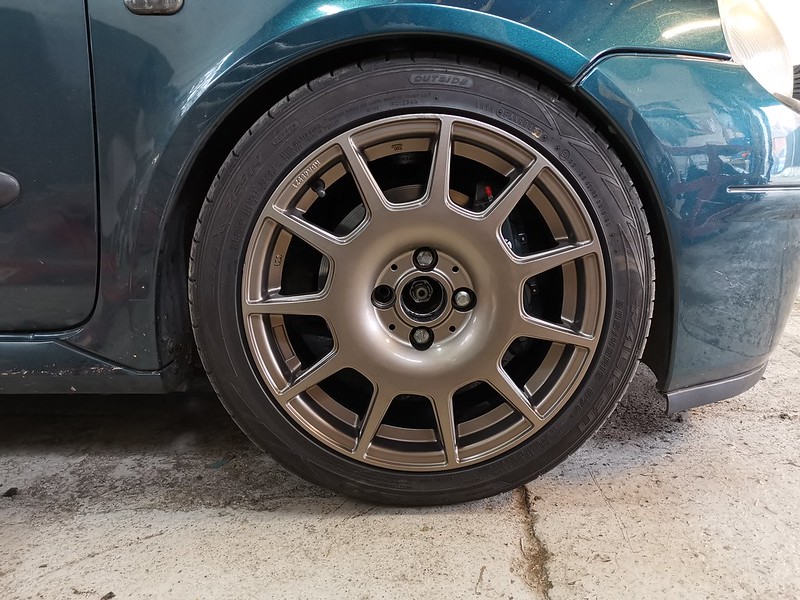 IMG_20190813_105120 by
B-shaw55
, on Flickr
Passenger: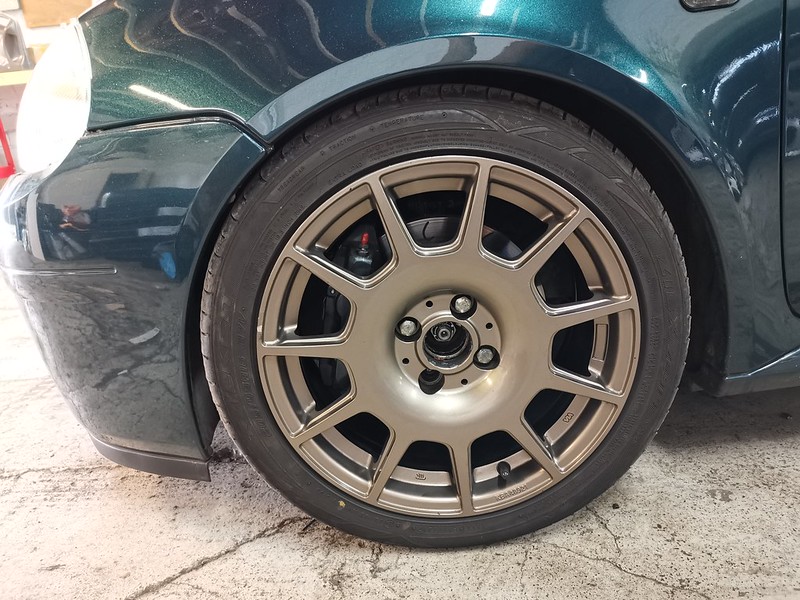 IMG_20190813_105109 by
B-shaw55
, on Flickr
Everyone one the CSOC facebook page jumped to the conclusion it was because the tracking hadnt been done and the bumper wasnt sat right
Got tracking done, and the chap was like, passenger wheel is almost 5mm further forward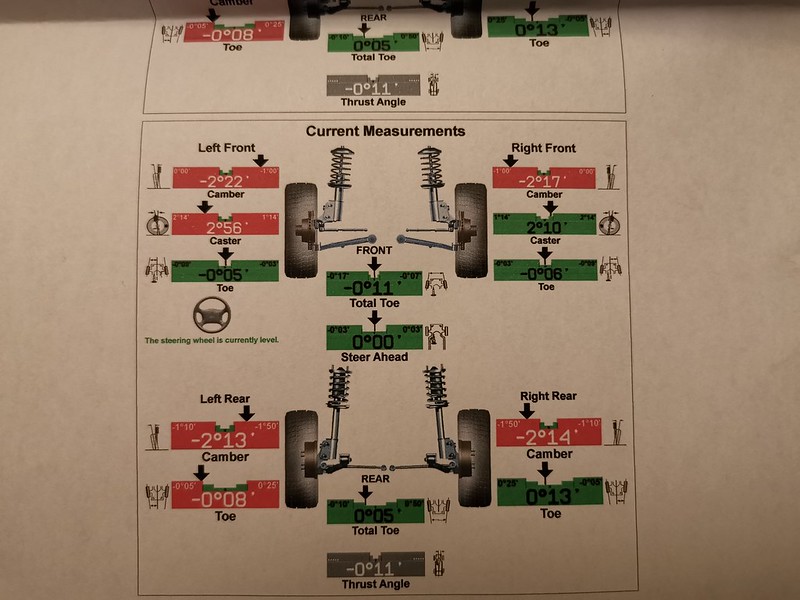 IMG_20190813_221839 by
B-shaw55
, on Flickr
I'm not sure if that is 5mm, could anyone confirm? is that bad enough to cause issues?
On driving back I noticed the steering is very heavy and the wheel doesn't return to centre.
I checked the tracking from before and the castor is almost perfect, so I'm putting it down to something I've fitted.
All I can think is its an issue with the wishbones.
Can anyone help as I have a hillclimb event on Saturday and I need it sorted before then.
@NorthloopCup
any ideas? Could I have fitted something wrong with the kit?
I've checked both wishbones are cup ones, as i did wonder if i had been sold odd ones.
I may bang the old ones back on to see if that cures it, but its a lot of effort when the cars my daily. if its doesn't solve it
Also remembered I had a right ballache fitting the drivers side wishbone, getting the washers in (powerflex bushes) on the left side of both bush was really hard, but the right side of the bushes was pretty much loose.
How much castor should cup wishbones have? which side is actually closer to being correct?