Nick172Cup's Megane 225 Build/Blog
So time had eventually come to move up (or down in some peoples eyes) to Megane ownership. After the last 4-5 years of owning many Clios I was after something a little bigger/refined/powerful, and after a half arsed search I came across Dan@SJM Automotives Meggy.
After having a chat backwards on forwards, I booked my ticket to Somerset to collect this fine example…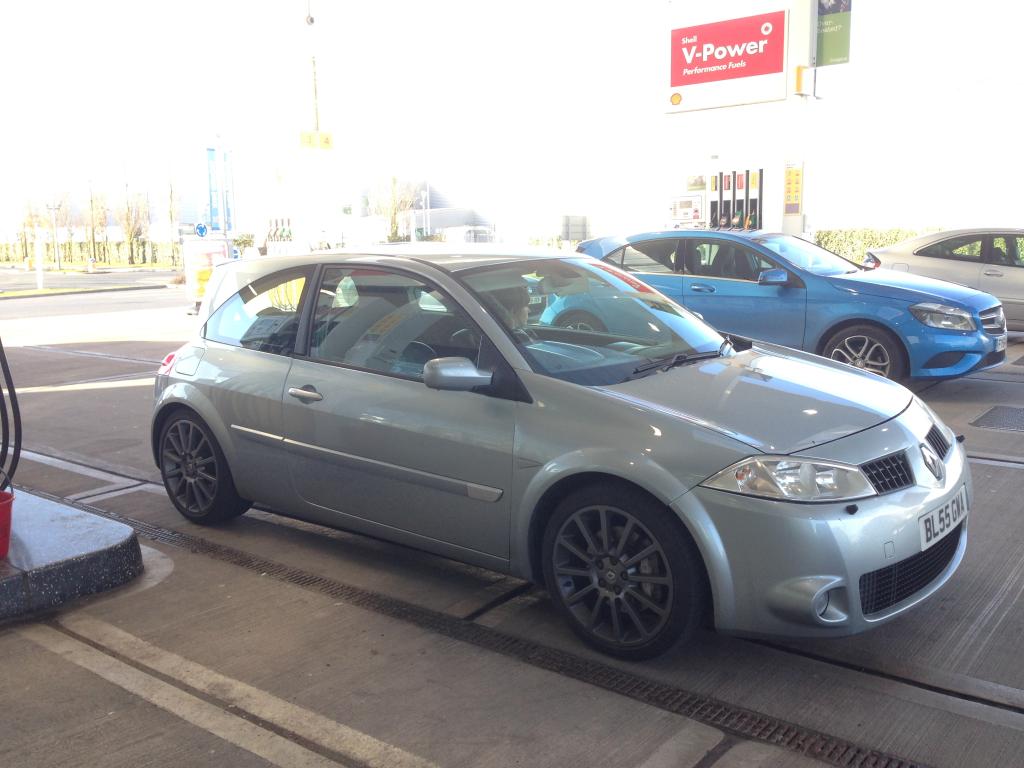 84k Miles
FSH
2 Key Cards
1 of 4 in this Spec…
Moonstone Blue,
Cup Pack,
Cruise Control,
Climate Control,
Keyless Entry/Start,
Auto Lights/Wipers,
6CD Changer
Also came with the bonus of a Stage1 map done by Dan himself, a fresh set of Michelin PS3 all round and an Aux input for the phone. Another great thing which pushed me to get this car was the sheer amount of history it came with, usually with most RenaultSports its hard to find one that hasn't missed all its scheduled service intervals.
The weekend after getting it I headed his way (ish) again for a weekend away in the Cotswolds, where I started getting used to the car more and how it drove. In short it's a great car to drive, comfy and quiet when on long motorway slogs then fun and well damped when enjoying the lovely country roads.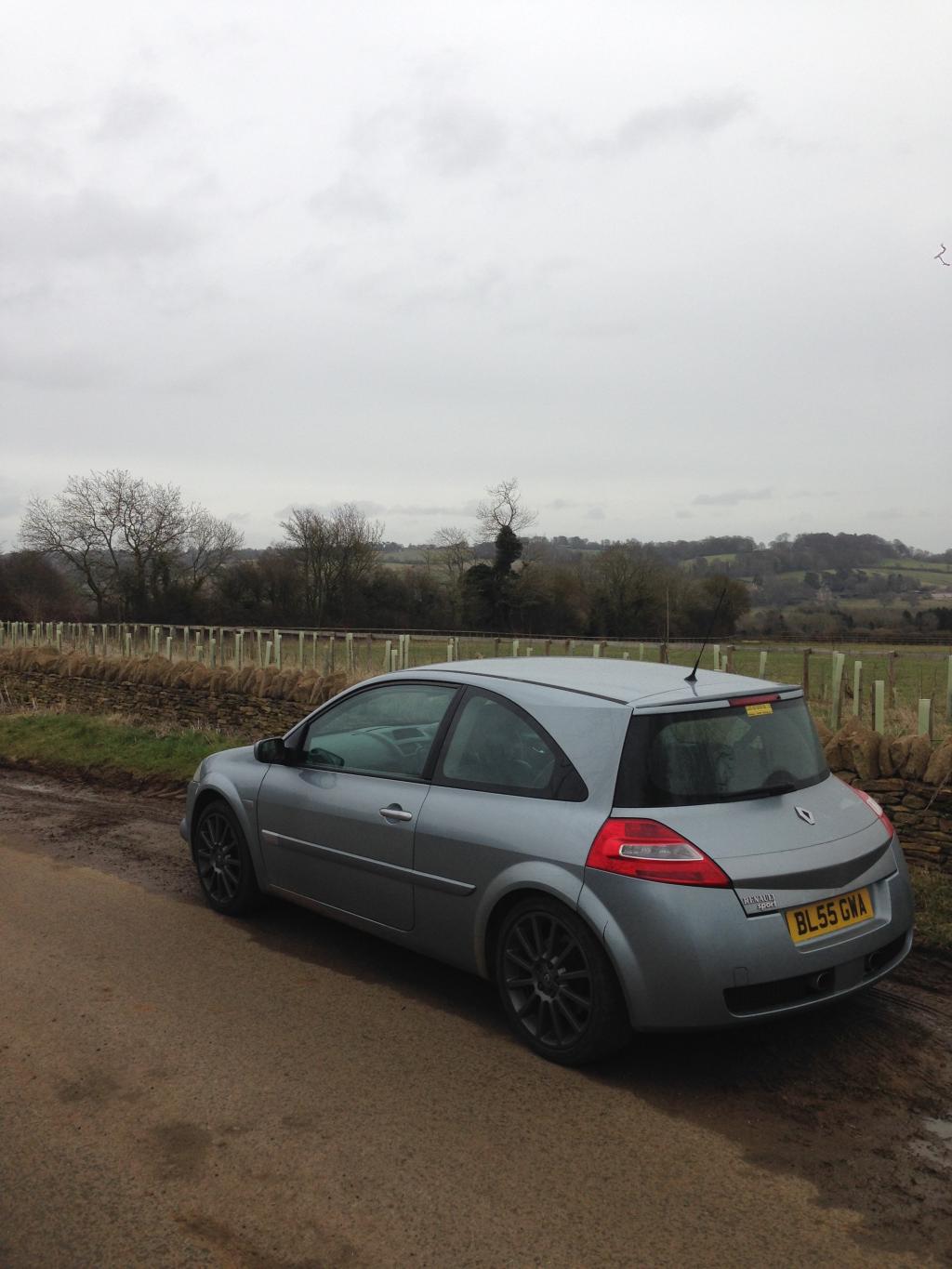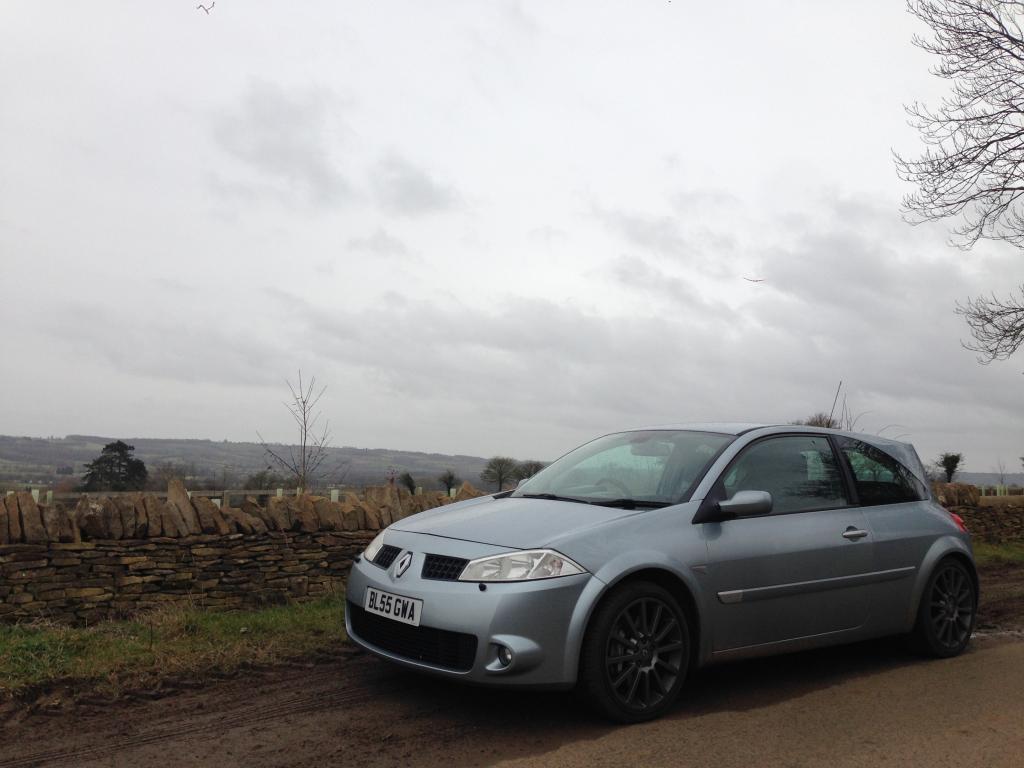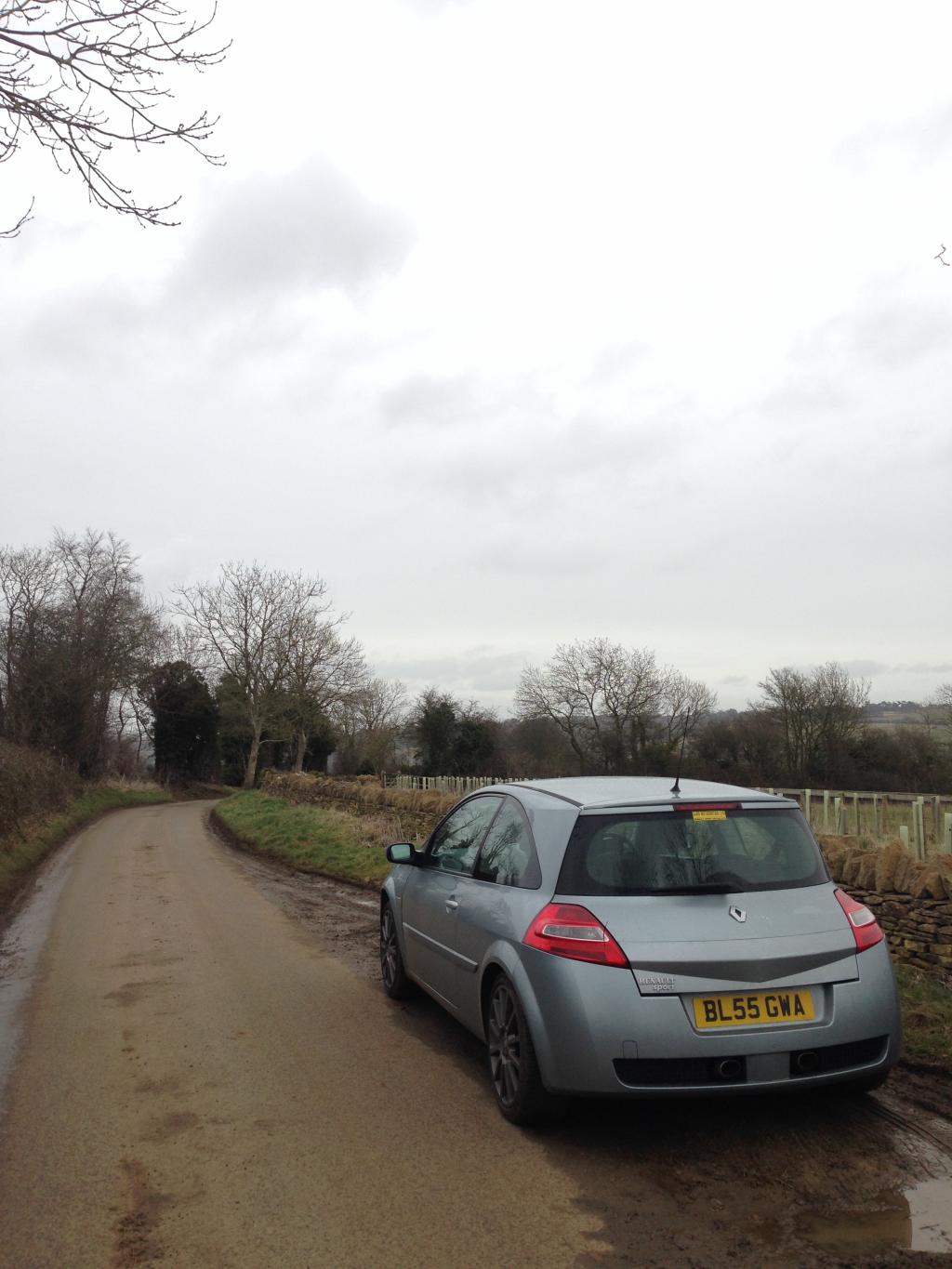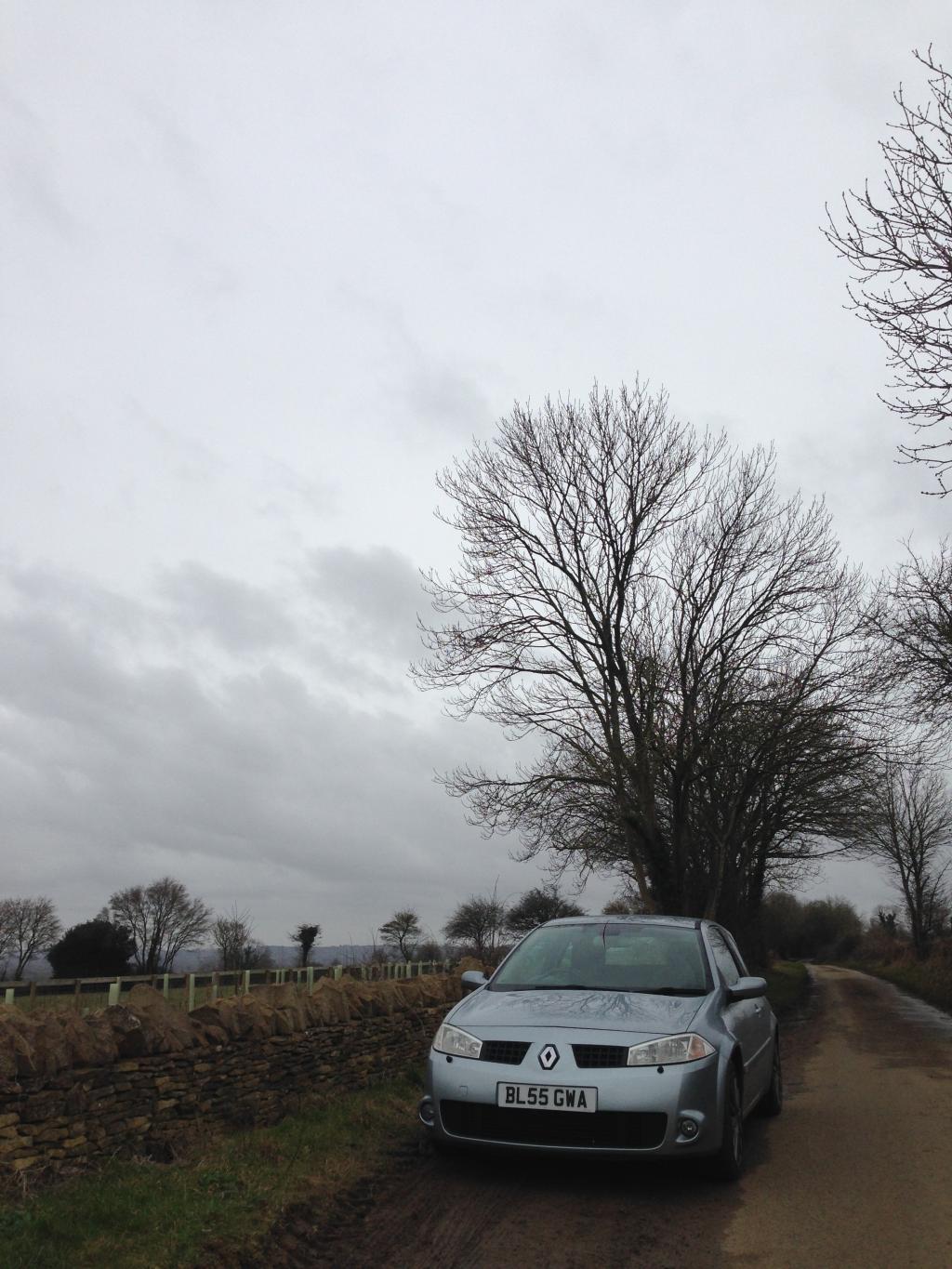 This weekend I attended the annual Surrey Rolling Road day organised to Cliosport to see what sort of figures it made, Dan had said previously that it made roughly 260bhp so I was intrigued to see the outcome on an honest set of rollers like SRR.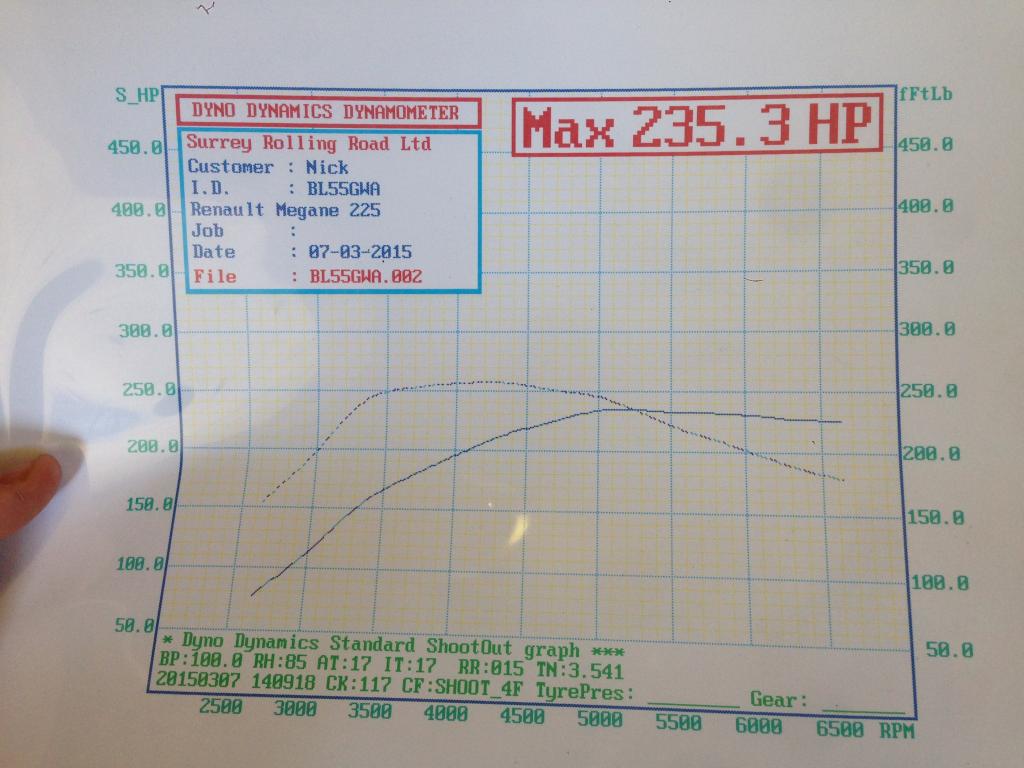 Unfortunately it didn't make the claimed figures but it wasn't all doom and gloom, Charlie at SRR did say though that the car was running healthy and that it's probably just the re-circ valve that's weak so it's leaking boost. So I'll be getting a forge one ordered up in the week to see if that makes things better.
No major plans for the car really, other than servicing/maintenance there's a few small things I'd like just to smarten the car up…
Engine -
Replace K&N filter with either larger ITG filter/standard airbox and aftermarket filter
Forge Re-cric valve
Silicon pipework from turbo with filter/airbox
Battery cover
Exterior -
R26R spoiler
Repaint/De-dent a few panels
Interior -
RS mats
Paint a few tired parts gloss black to go with rest of interior trim
Replace missing trims
Then just save for the replacing the clutch/flywheel/hub bearings when they need replacing.
To round up how the car feels in comparison coming from a Mk2 Clio, it feels like driving a 197 in terms of interior upgrade with a turbo bolted to it. Even though the cars quite a lot larger/heavier than the previous Clio it certainly doesn't feel that way, and I really should have gone for one sooner than I have! All in all though, the cars great and does everything I need it to well.
Cheers
Nick