Well thought it was about time that I actually got on with doing a project thread! So here we go. Bought the Cup in July last year completely standard on 73,000 miles with full Renault service history from new.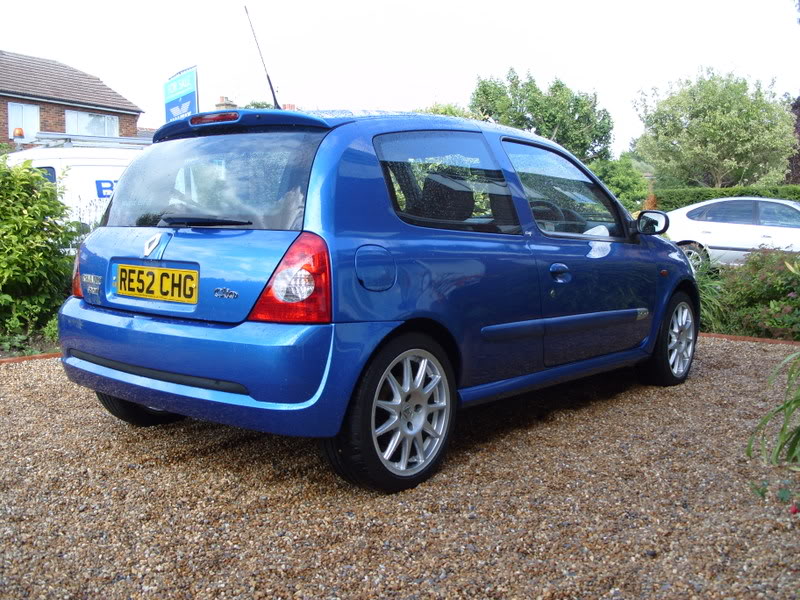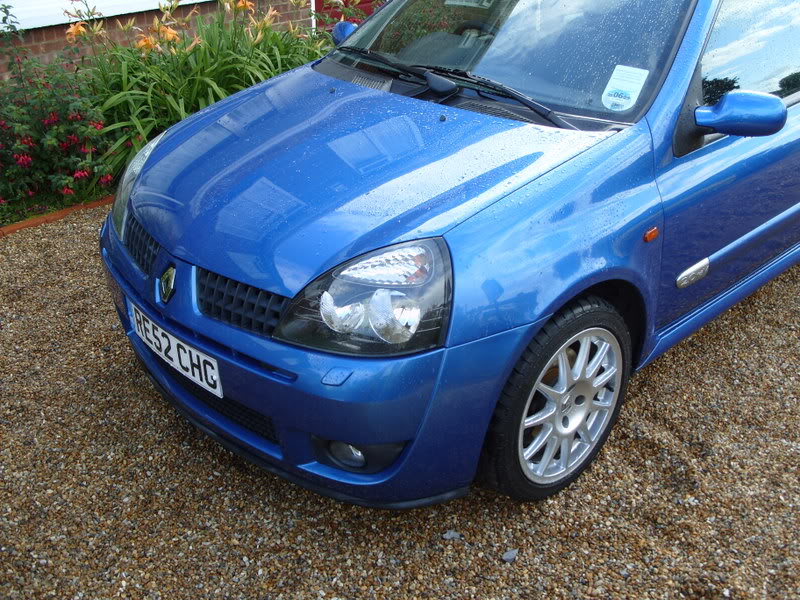 Had it less than a week started hearing the whiring noise coming from the engine bay. Got the RAC out and the guy diagnosed it as a gearbox problem. Took it back to the garage where I bought it from to tell them to get it sorted. After they weren't willing to cooporate Trading Standards were called and amazingly the car went to a gearbox specialists to be sorted. £900 later for them I had a freshly rebuilt gearbox with new internal with a new clutch!
So with me I have a real problem with changing my mind and what I want to do, so coming from a completely stripped out one seat Mk1 Clio I wanted something more refined/comfy. So for the time being I had broken my cup splitter
and it looked really bare without one so I purchased a Seat Leon Cupra splitter. Also fitted a set of Apex 40mm springs to sort the 4x4 stance and painted my front and rear diamonds as well as the bullets... Got some carbon fibre door pillars also with some new Cup badges for the side to tidy it up a little as the old badges were falling off!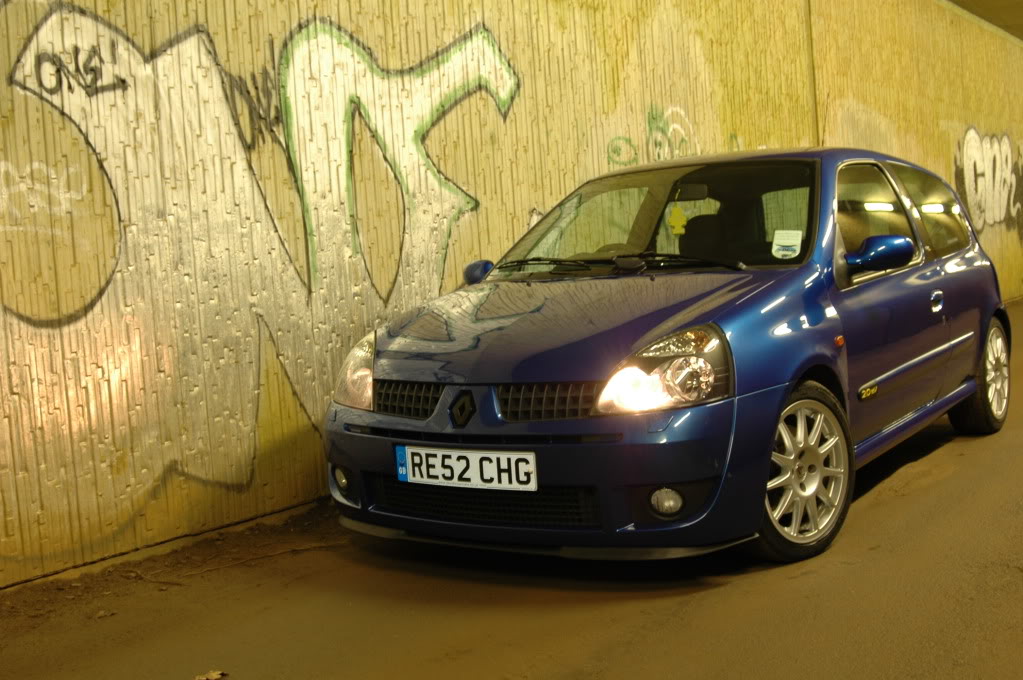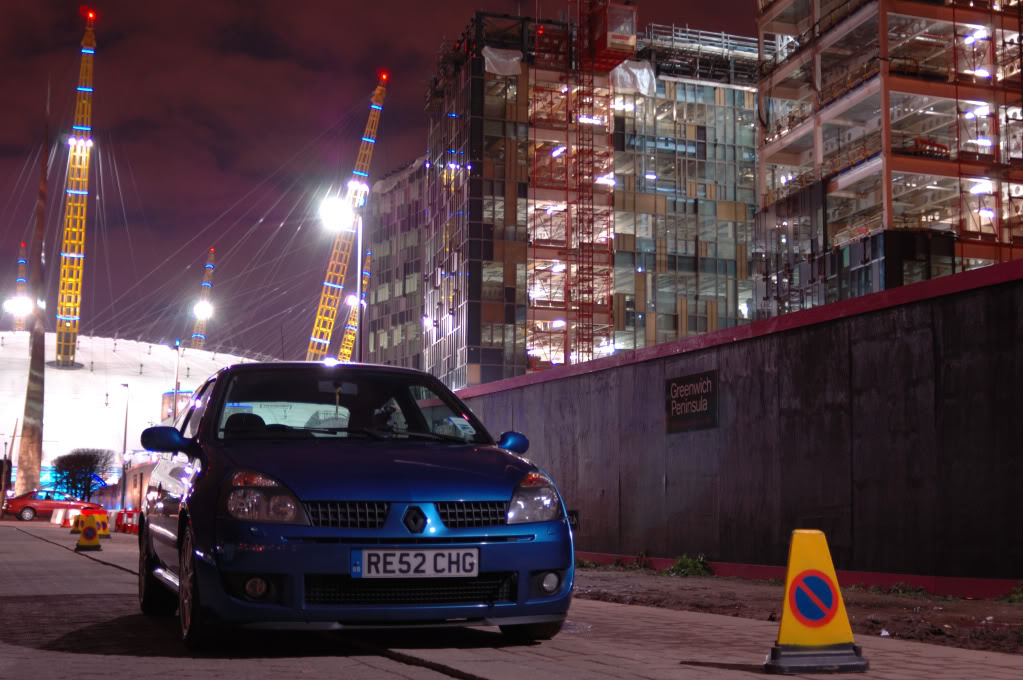 Up to this point really was just getting on with little niggles that the Cup had. As I was approching 80,000 miles the bushes and mounts had seen better days... So went out an spent an absolute mint on refreshing pretty much every mount, will put a list as its easier!
Ktec Racing group-N mounts
Powerflex dogbone mount/Arb bushes and lower arm bushes
New lower arms and balljoints
New track rods arms and ends
New top mounts.
Shortly after that I went for a bit more performance, managed to pick up a Yozzasport sports system for my car off Flan off here. Lovely bloke who even fitted it for me! Hadn't really looked into the Yozzasport before, so went up there not knowing what I was in for, lets just say I had a grin on my face the whole way home.
The noise was perfect, i'm not a tart that gets headache from loud exhausts and it was the perfect note for me! Went to JMS for a map and that made a really bit difference, seemed to pull much harder throughout the rev range.
The next port of call for me was a getting a refurb on the wheels, had them done in anthracite as I wanted something different from what I had before. Tyres that came with the car were getting low, so I got a set of 4 Goodyear eagle F1's for the wheels whilst I was there. Reverted back to standard bullets and badges as it complemented the car better. Ditched the Leon Splitter for a 307 Splitter as it was abit more subtle and looked much better...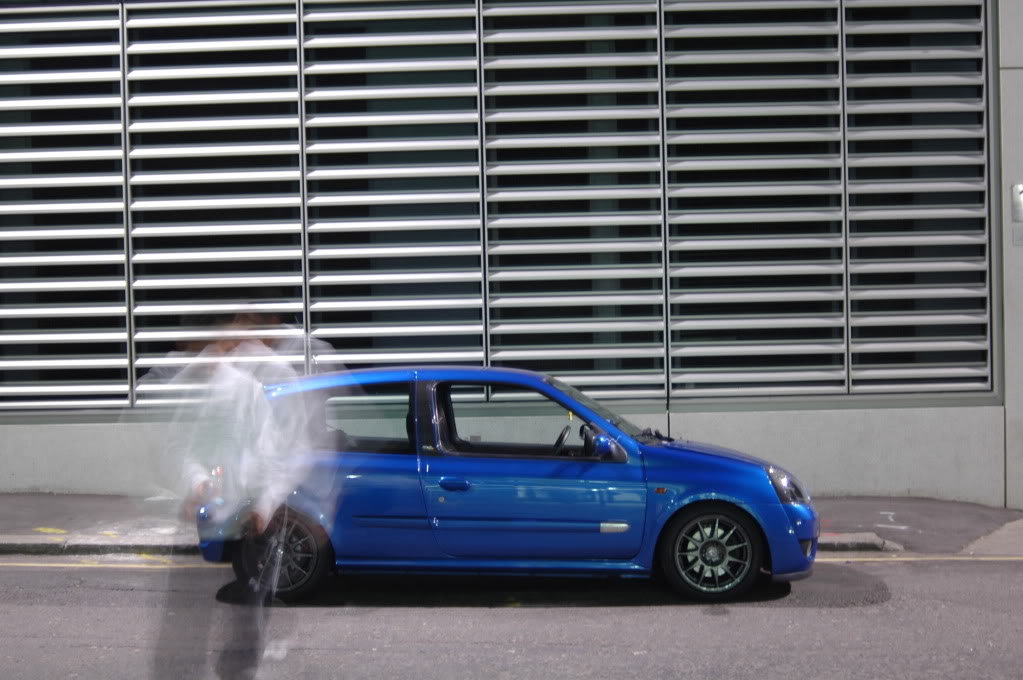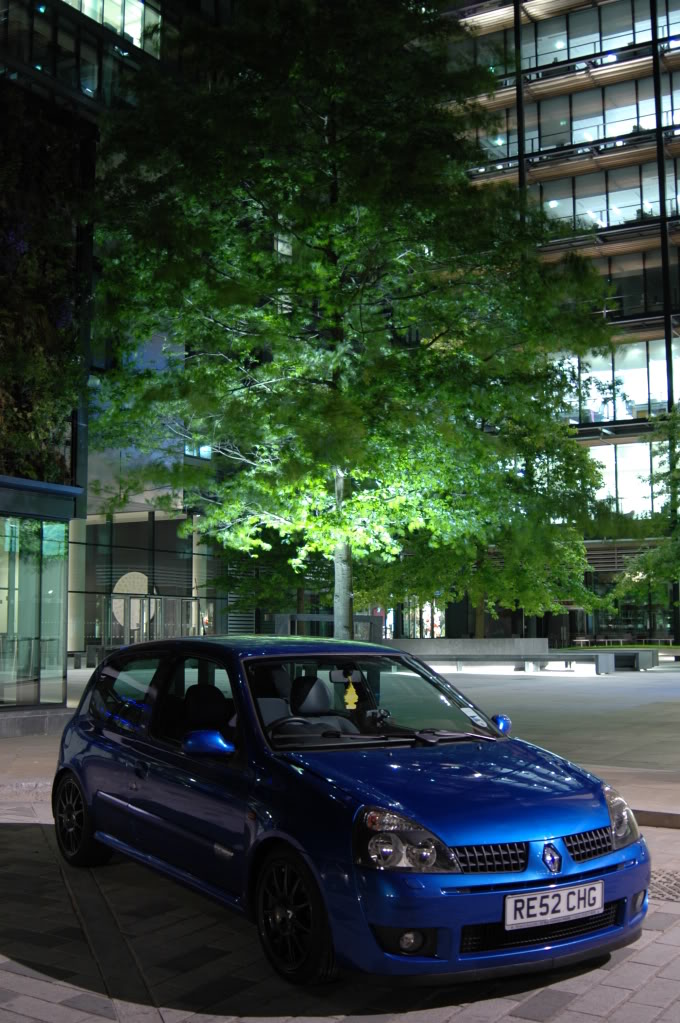 Next thing to come was a V6 airbox, after going to Surrey Rolling Road and meeting a few new people, I looked at MarkCups car and decided that because his car perfomed well on the rollers with similar modifications to mine plus the V6 airbox it was time for me to get something else performance wise. Went to Renault and ordered new for the ease, that day ordered the ITG element for it also. Managed to get some 105mm ducting for it straight from the airbox to the front upper grill, and then go for a drive to see how it was. Was reasonably impressed with it, much smoother through the higher rev range and also pulled harder from lower revs. Also purchased front and rear OMP strut braces, in my mind the rear made a big difference, much less roll and stopped it c**king a wheel as easy!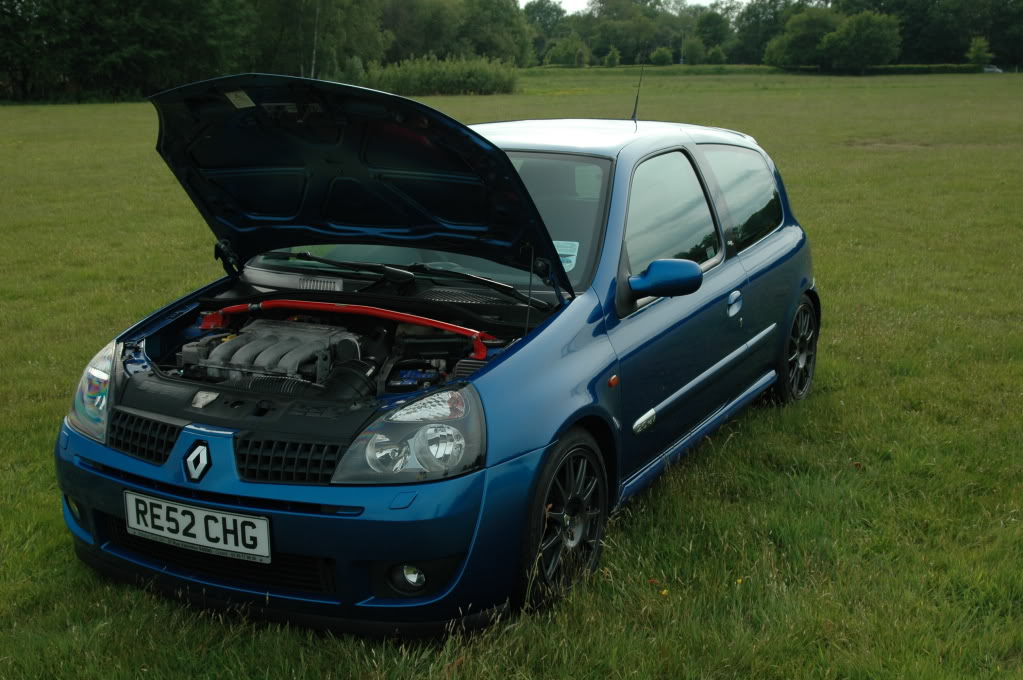 Whilst looking around the underside of the car, could tell something straight away wasn't right. Both rear shocks were leaking and one of the front was starting to do the same! So next for me was some Vmaxx coilovers, had been looking at them quite a lot just as they had just come out but wasn't sure about them as they were the cheapest coilover kit on the market and probably that way for a reason. Then Fred on here posted his views stating that they were a very capable coilover and for the money was amazing! So you know what happened next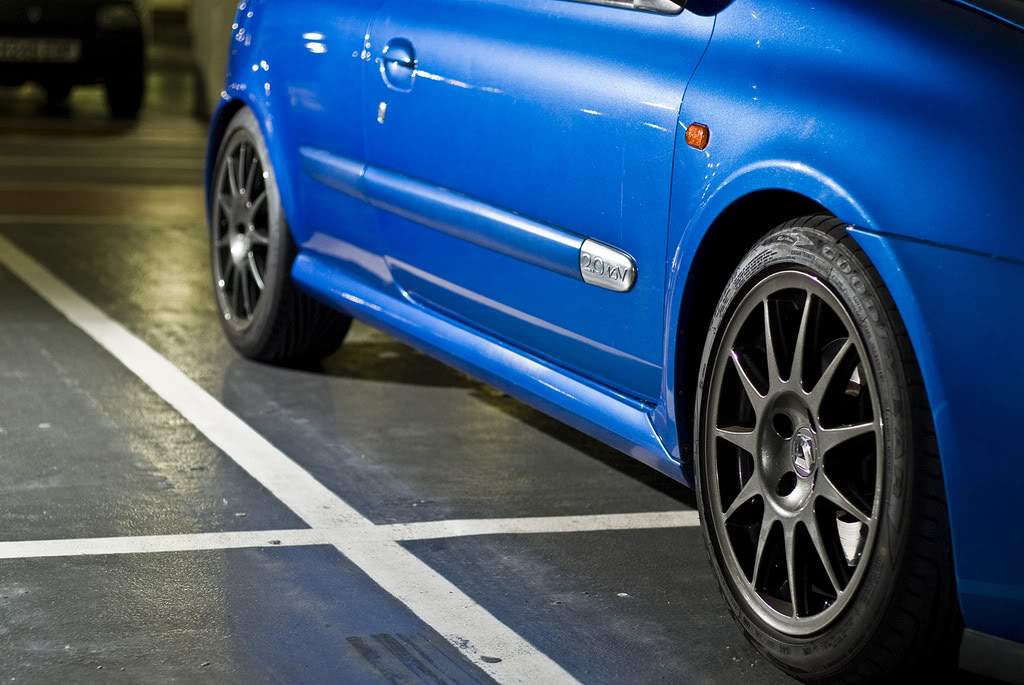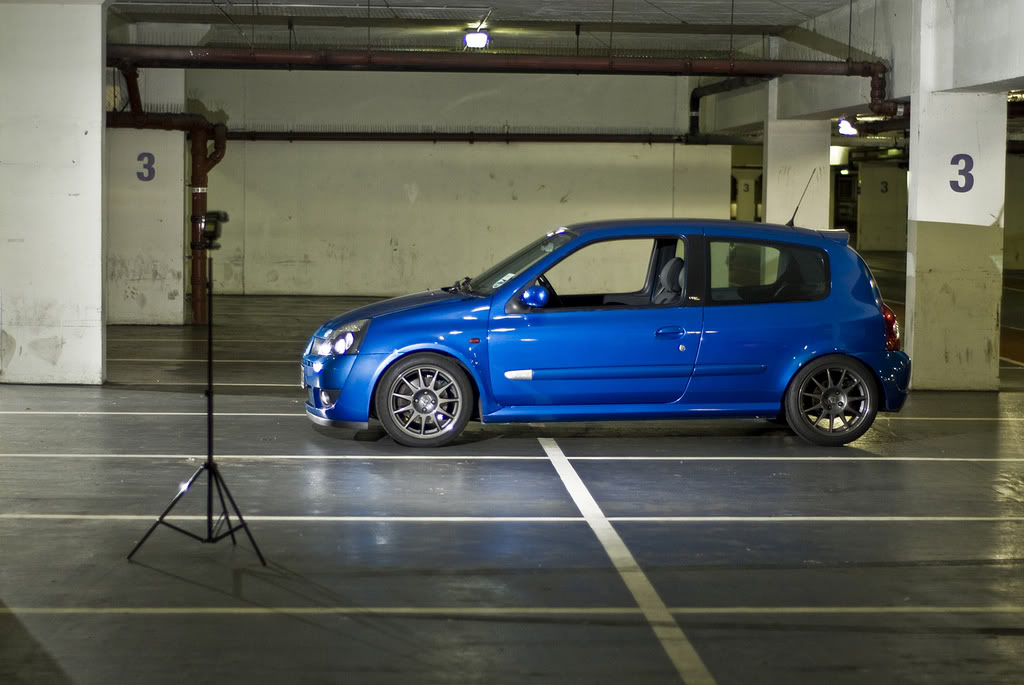 What a difference they made! Gave me so much more confidence driving than before, actually felt planted for the first time and I was loving it! Then an early morning Guildford to Brighton run was arranged on here, so I thought i'll come along and put the car through it paces. With all the bushes/suspension/steering components replaced it was an absolute joy to drive and the car loved it (other than a little bit of brake fade)!
There was a couple of things that still weren't quite right... The seats weren't supporting me at all, so trying to stay in the seat whilst driving spiritedly was turning into a chore as well as disrupting me from enjoying the car. The steering wheel had seen better days also so I went ahead and bought myself a set of Cobra Daytonas off Icarus, and Sparco 'ring' steering wheel for mini-valver. This was probably the best £400 I had spent on the car, it just gave it that sporty and more purposeful look and feel not to mention giving me much more confidence behind the wheel! Also purchased some Luke blue 3 point harness' but havent got any pictures of them in...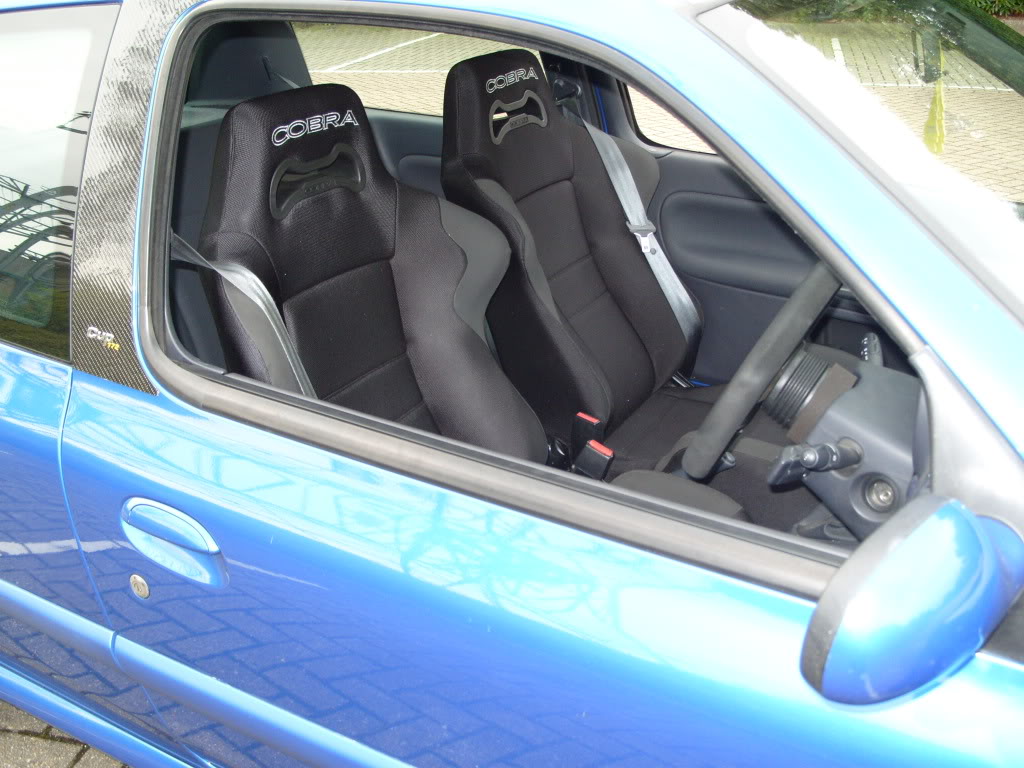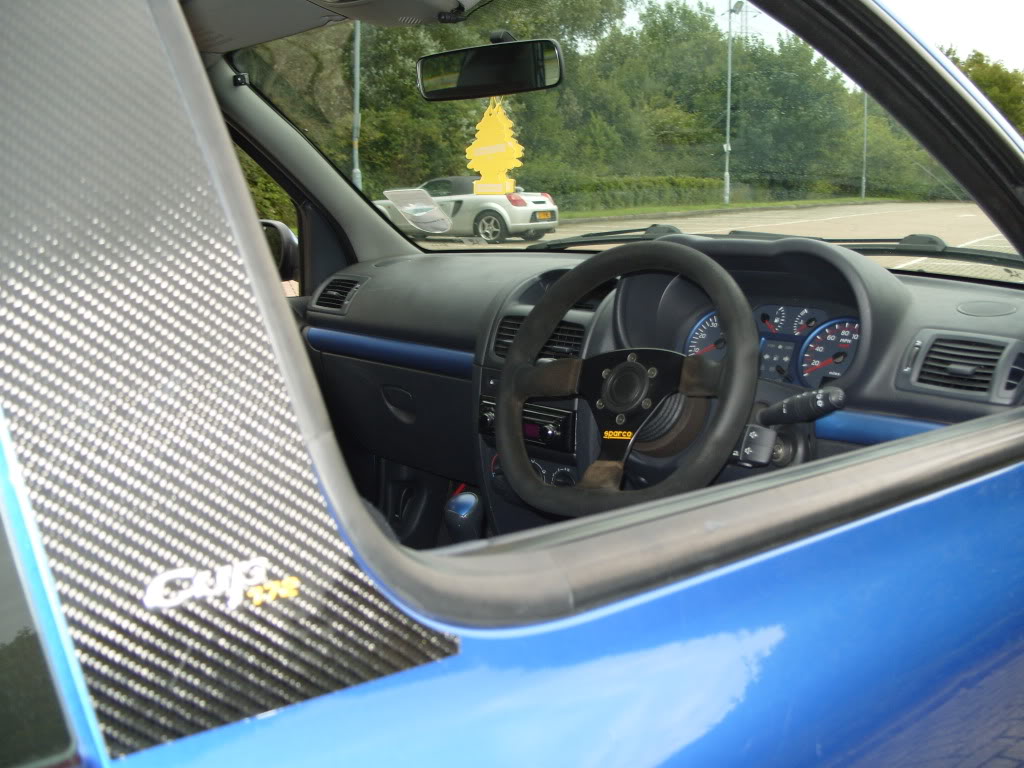 Then left any major things for the time being as I had spent quite a bit of money and needed to calm down a bit. The front disks and pads needed changing, so I got a set of Brembo HC's and standard ferodo pads for it. But me being me got some new Dot 4 brake fluid and Goodrich braided hoses for the front and rears. This made a huge difference, firm pedal and made it a lot harder to get brake fade. Also did an inbetween service, so new oil and filter and changed the gearbox oil as it had been rebuilt just over a year ago, so needed to check there wasn't a pool of metal filings!
A couple of months later it was time for a little more power! Matched inlets had been the in thing to get so went back to JMS for a set of there inlets. My cup being an early had a shocking set of inlets on it, comparing the normal with the matched, you could tell that there was some gains to be had! Whilst I was there I got new set of genuine Renault spark plugs and some magnecore KV85 leads seeing as the inlets were off the car. The inlets made a really big difference on the car, it pulled now really hard from around 3000 rpm with the the limiter! Probably the best bang for buck modification you can get for the RS.
The Yozzasport unfortunately had given up, the bracket on the centre section had cracked and fallen off and the baffles had gone. So was in need of an exhaust and quick! Went to Longlife where they made me an exhaust up next day. Had a few problems at first, but they were resolved and now very happy with the exhaust I have! I relocated the battery to the boot so I could play with my induction setup, as on the rolling road the guys said that my car was overfueling slightly. I now have an open cone induction kit with a homemade heatshield that I made for less than a £100 all in, so hopefully the engine can take in as much air as it wants and hopefully part sort out the air/fuel ratio. Painted bits of the engine bay also to make it look a bit better as it looked a bit neglected.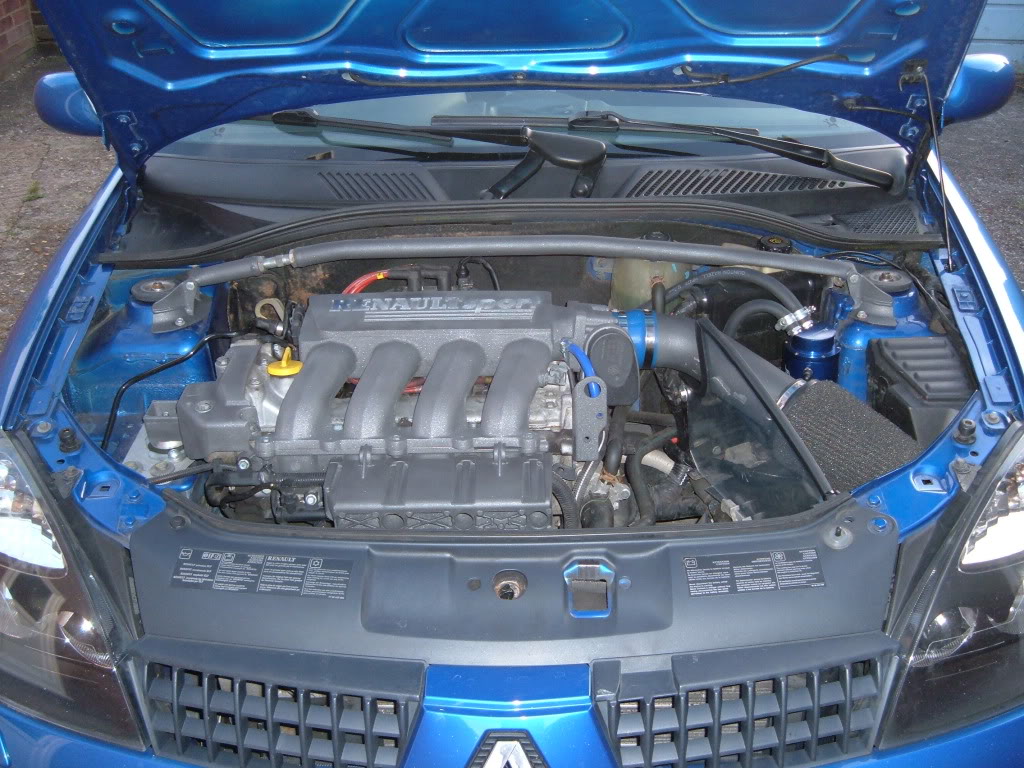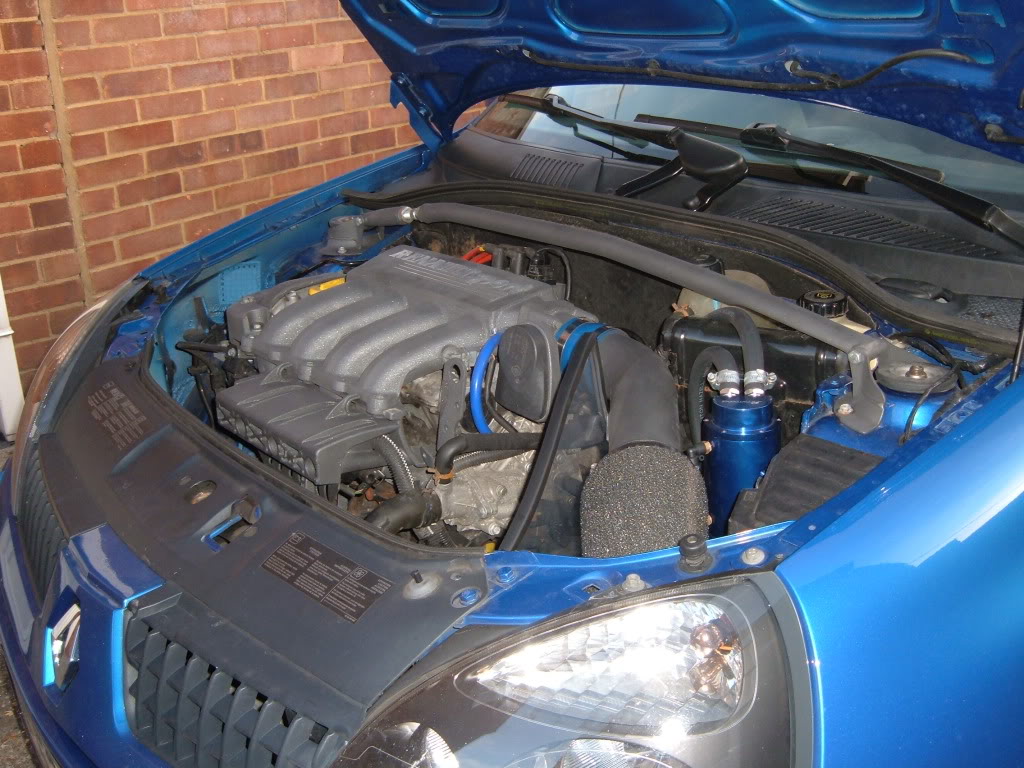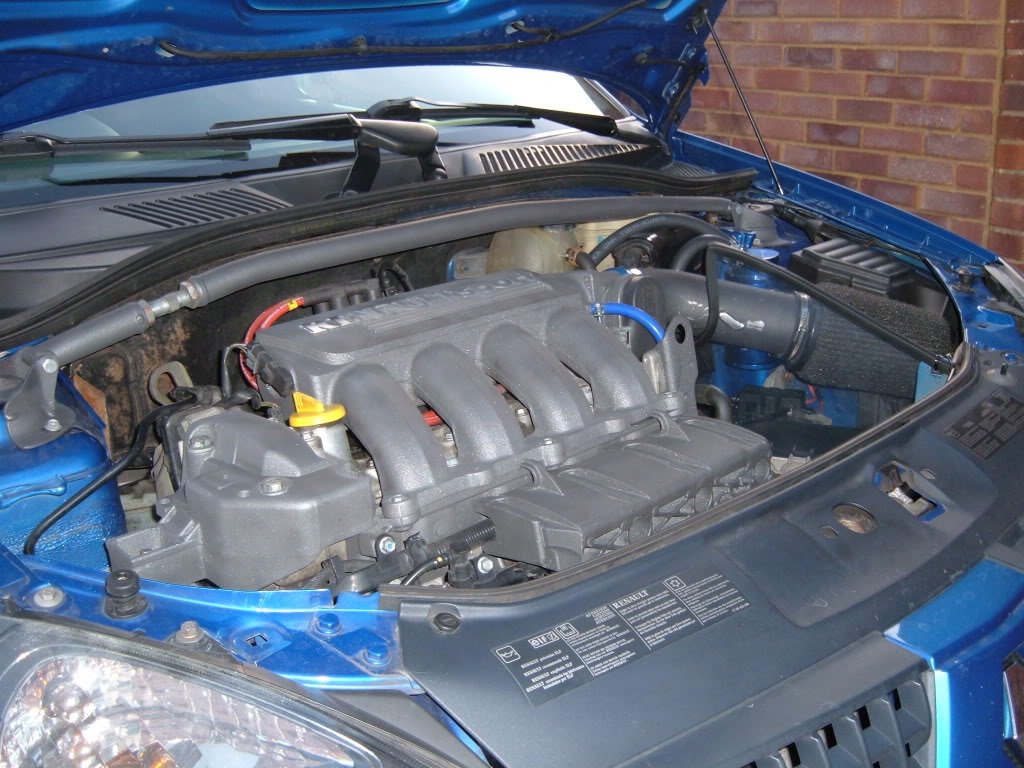 Now on just gone 95,000 miles, At this present time now I had the rear interior out and it looked a bit messy so i'm in the process on painting the rear satin black to neaten it up a little bit. Also sold the turinis as I was getting bored of them, atm i'm running some Renault 19 16v wheels until I find a set I like. Will get some pictures tomorrow of the whole car and some interior shots.
Nick