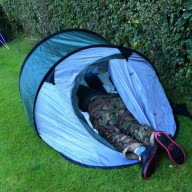 aka Philomena Cunk aka Barry Shitpeas
ClioSport Club Member
Mines knackered and I want to replace it, I know for £35quid I can get the Prima racing one,
but for a tenner I can get a new standard one off ebay, or £15quid from ECP.
Is it worth me getting one, do they last very long or are they just crap and not worth buying?
This is what i'm thinking of buying.
http://www.ebay.co.uk/itm/RENAULT-C...CarParts_SM&hash=item3f12f27565#ht_662wt_1040
I've tried the old trick of jamming lengths of hose pipe in the thing to make it sit a bit higher,
but they eventually get crushed and the exhaust is hanging too low again.