The car started life as a standard Australian delivered 182 non-cup purchased so I could get out on the track and improve my skills. Pretty much as soon as I got it I semi-stripped the interior, put in some AST's, added a race seat, ED cams, lightweight wheels and dz03's along with the other peripherals that go along with a basic setup (pads, camber bolts, bushes etc).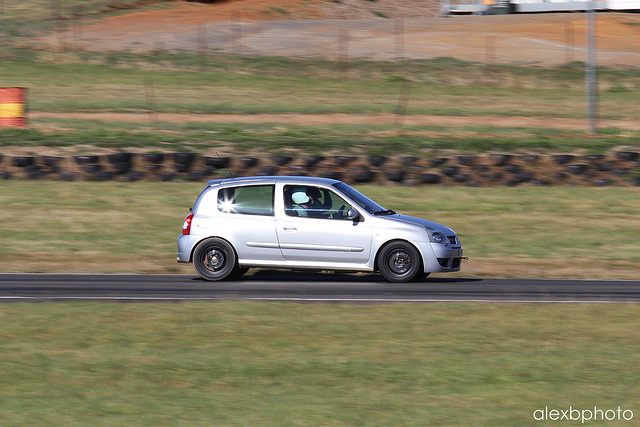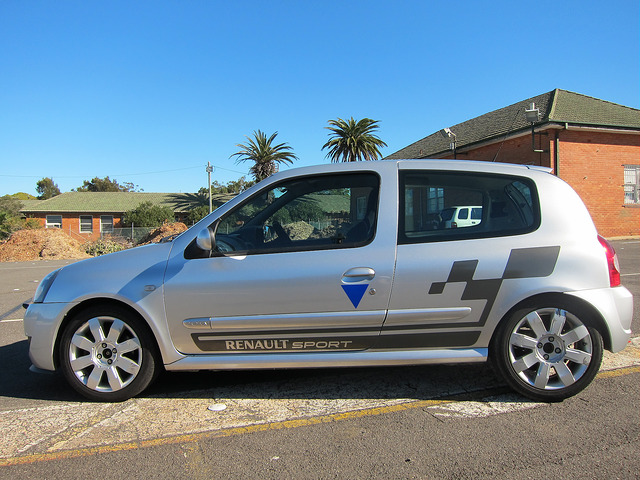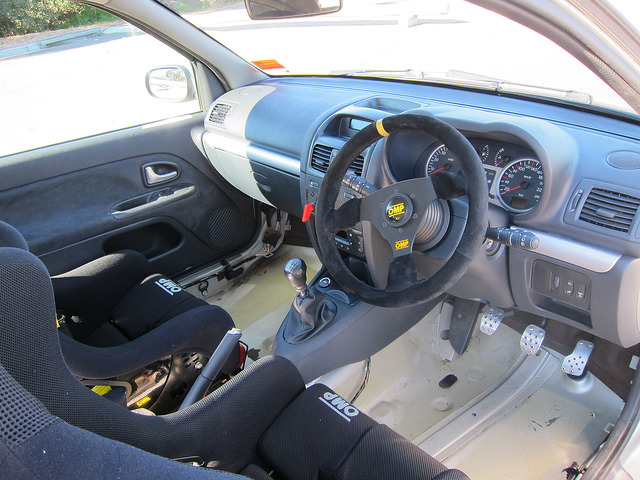 After a few track days I had the bug and decided to put a diff in along with a helix clutch, lightweight flywheel, decat and ktec intake. I decided that a gripper was the way to go along with a shorter pinion and crown-wheel. I was in the UK for work so loaded up the suitcase.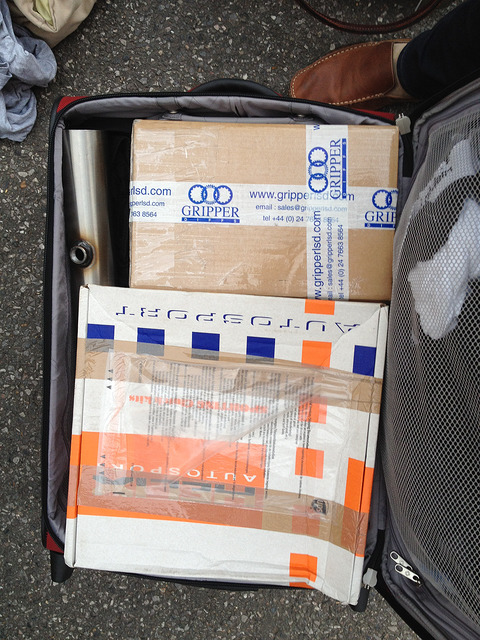 Around this time my wife had also moved her business into a new office so I decided the office should have a workshop attached to it in which I could do some spannering (my neighbours had endured enough of me working in the apartment garage!). Moved my tools in and I pulled the engine in preparation to install the new goodies.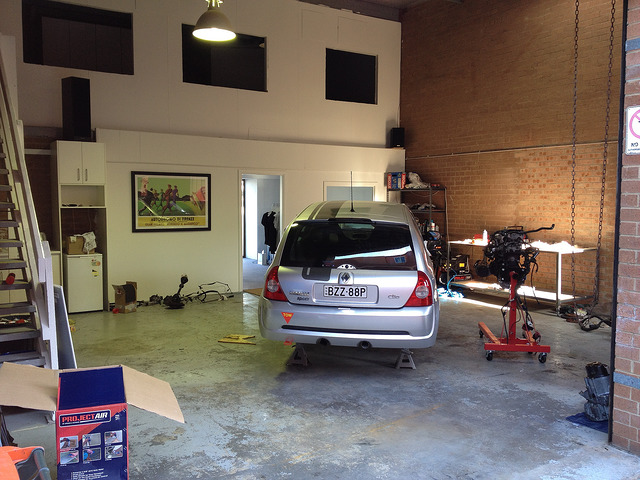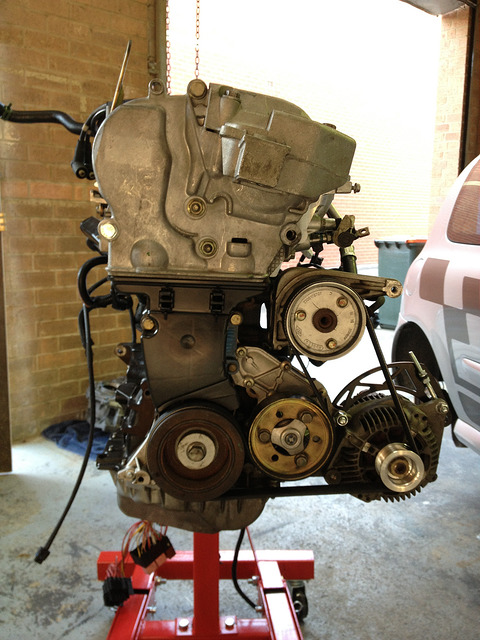 I also decided to strip a little more of the interior.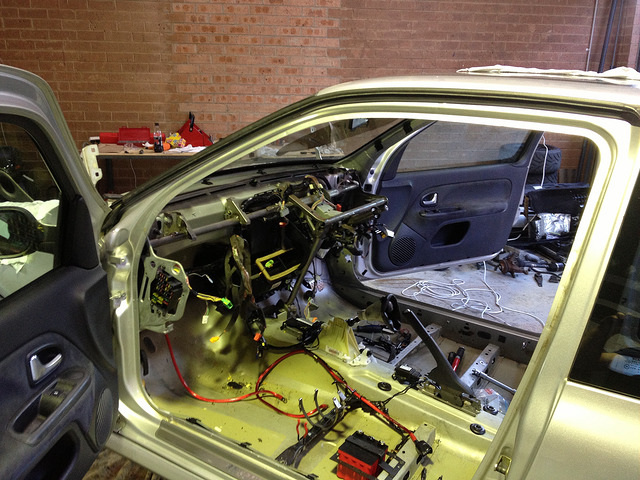 While at it I removed the ABS, installed a 4 port master cylinder, hardlines and a bias valve.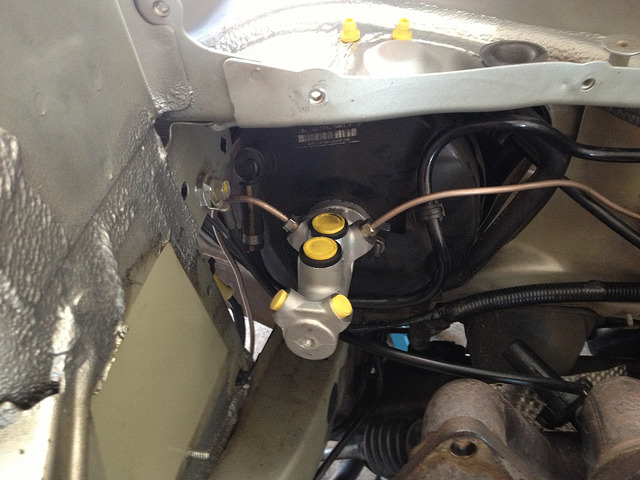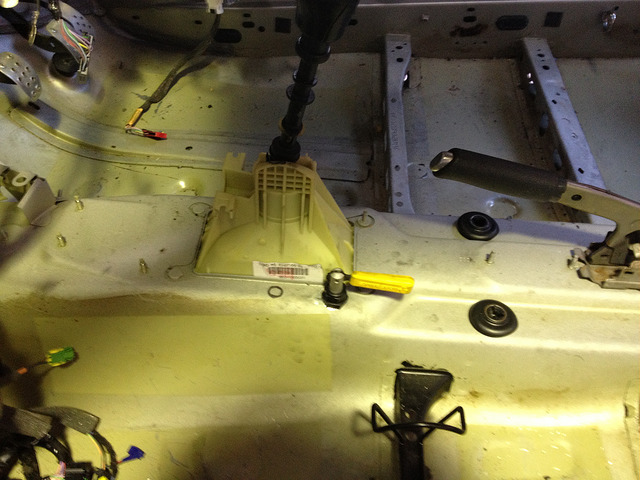 Next came a lightweight screen heater having removed all the factory parts.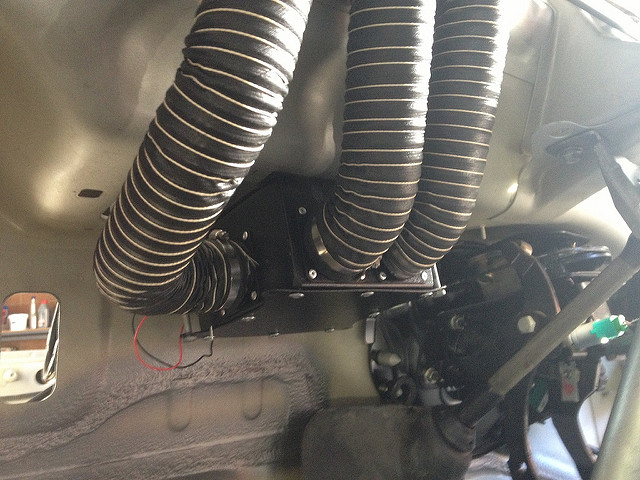 I also thought some cold air ducting would assist so gutted a couple of headlights and installed a vent.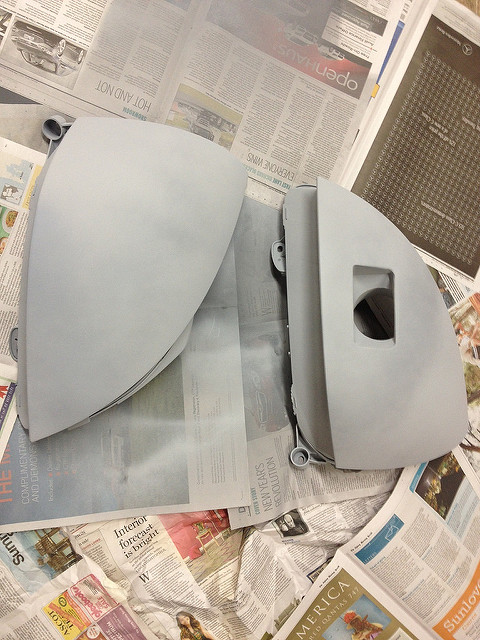 With everything installed and all tar removed I painted the interior.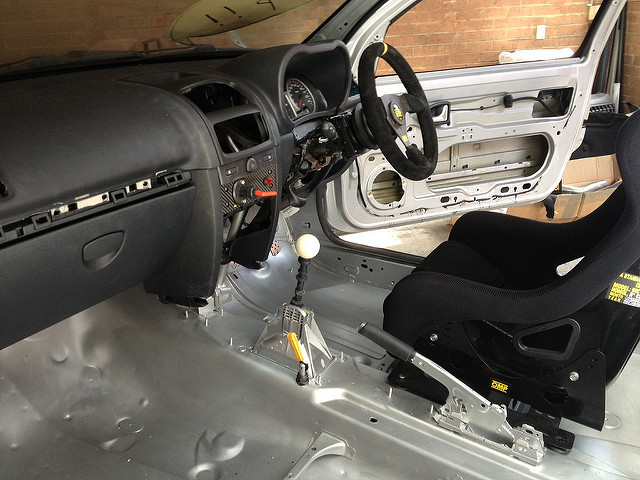 Decided a cage would be a good idea so had this installed - 6 point national spec cage.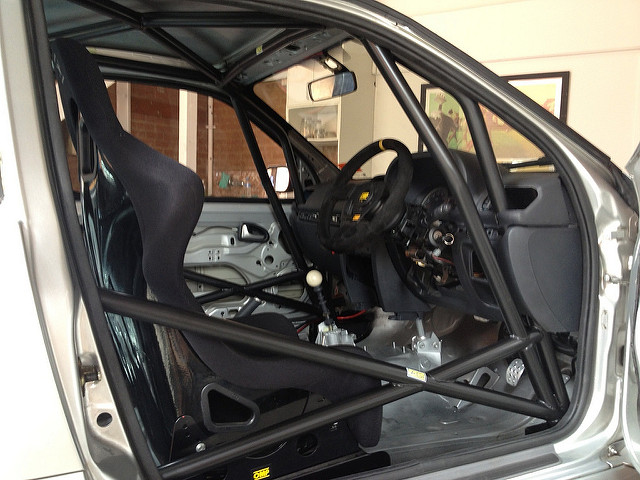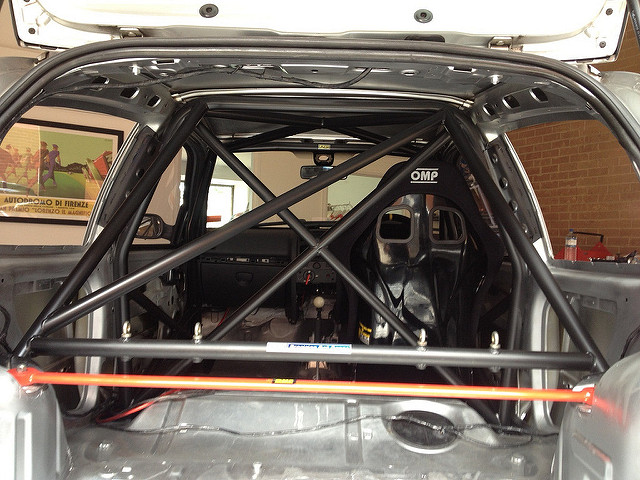 Welded up an exhaust for a little more bark and also welded in a pure motorsport bearing kit on the front wishbones.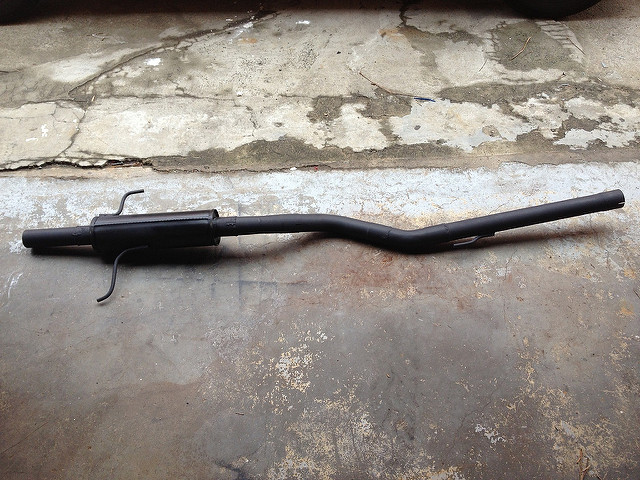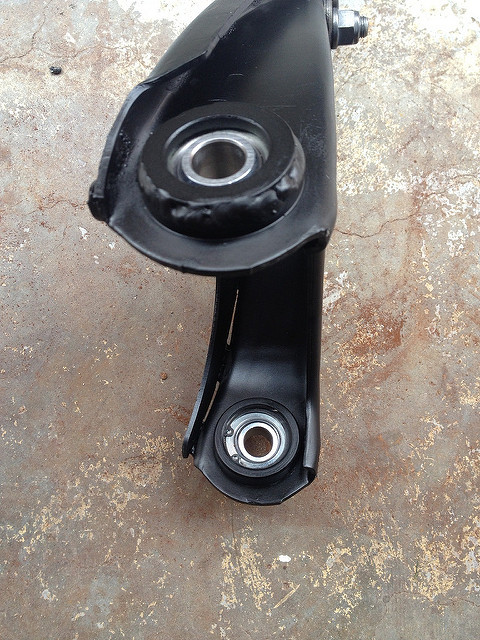 At this point, fully loaded with the cage the car weighed in at 931kg.
Time to get on track.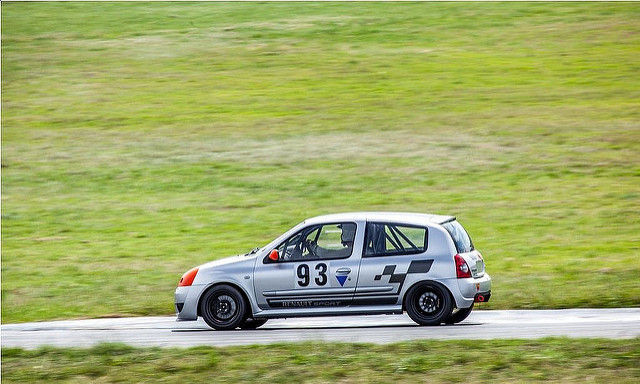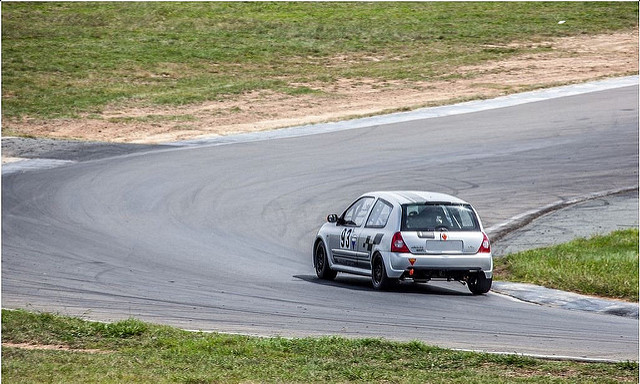 Back in the shop lightened the boot and door skins.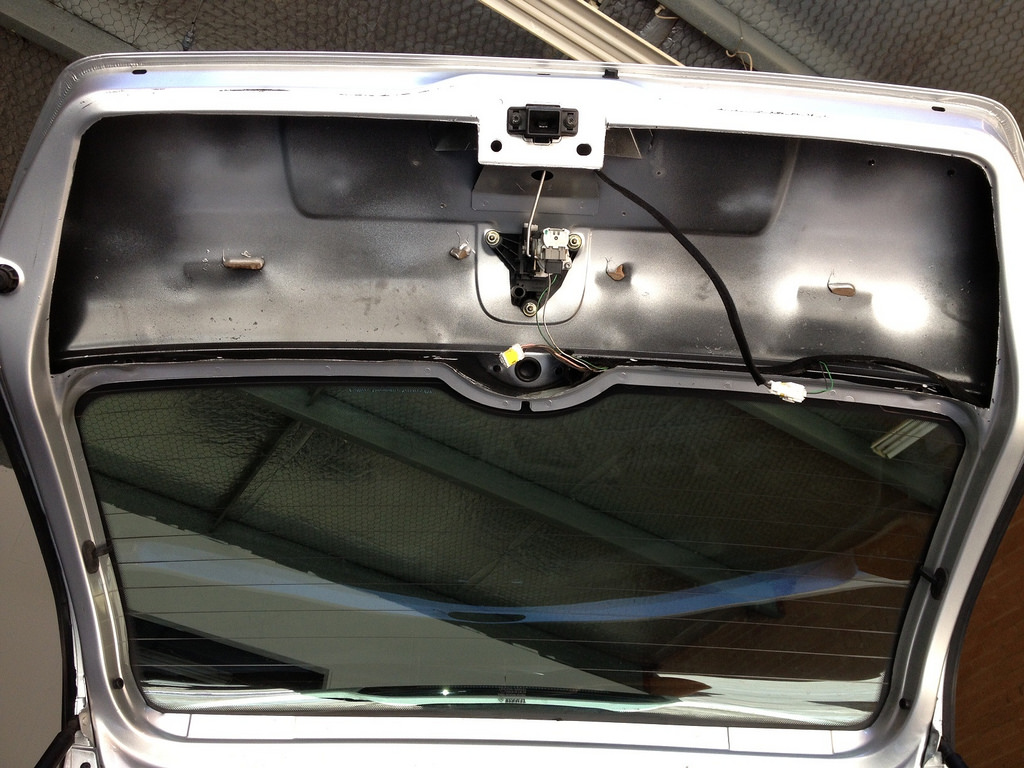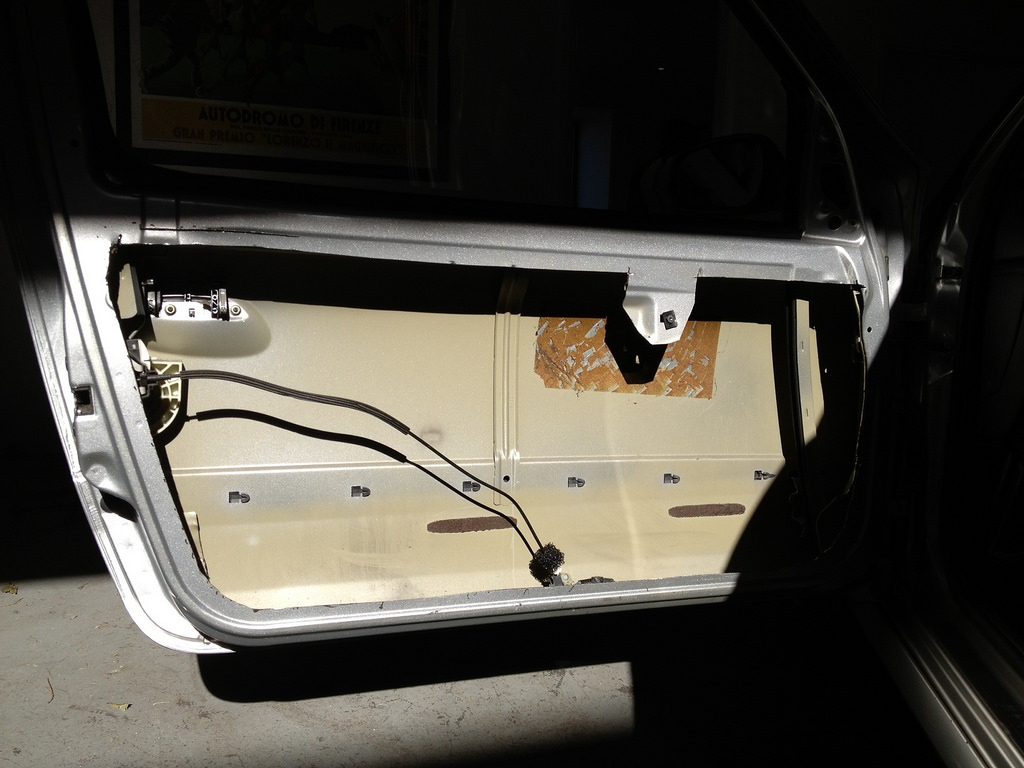 After a bunch of fun days out I had an issue - finding 3rd instead of 5th down the main straight had catastrophic consequences with the gearbox and clutch being destroyed and one of the mount lugs on the block being torn off!
I started thinking about what I should do & I could not get the idea of putting a 225 engine and box in out of my head. I scoured everywhere but could not find anyone who had successfully done this in a Clio 2 (this was 2013) so I bit the bullet and bought a written off Meg.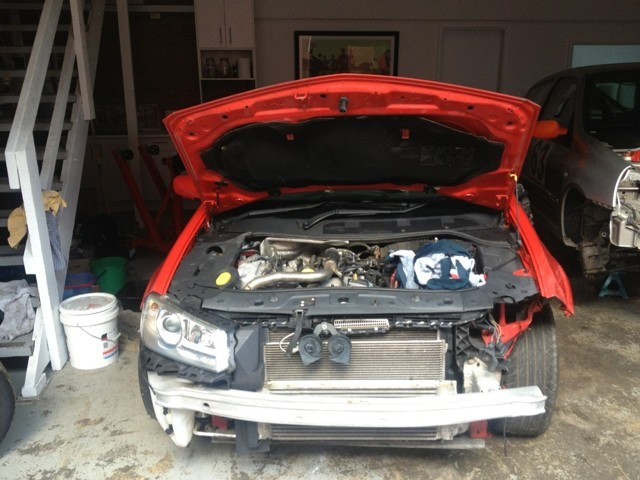 With no reference I thought I would lift the engine in and see how it fit. To my surprise it pretty much dropped in, with only a slight notch in the chassis rail required for the gearbox.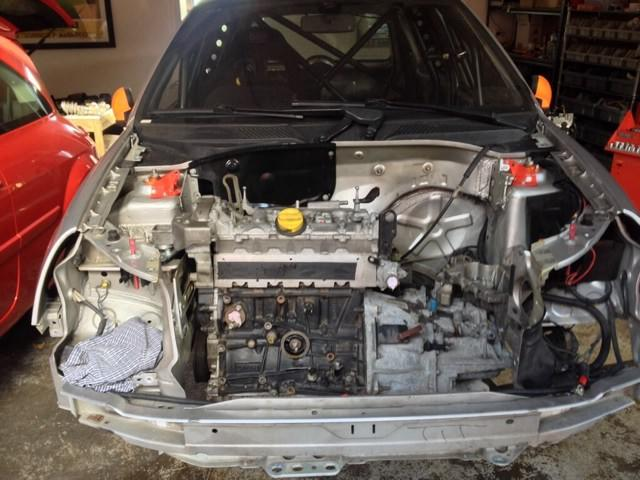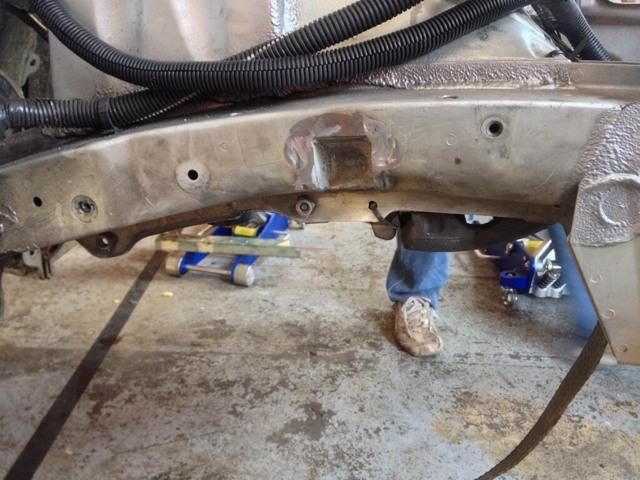 Decided the engine needed a little more support so went about making a front and rear dogbone and mount.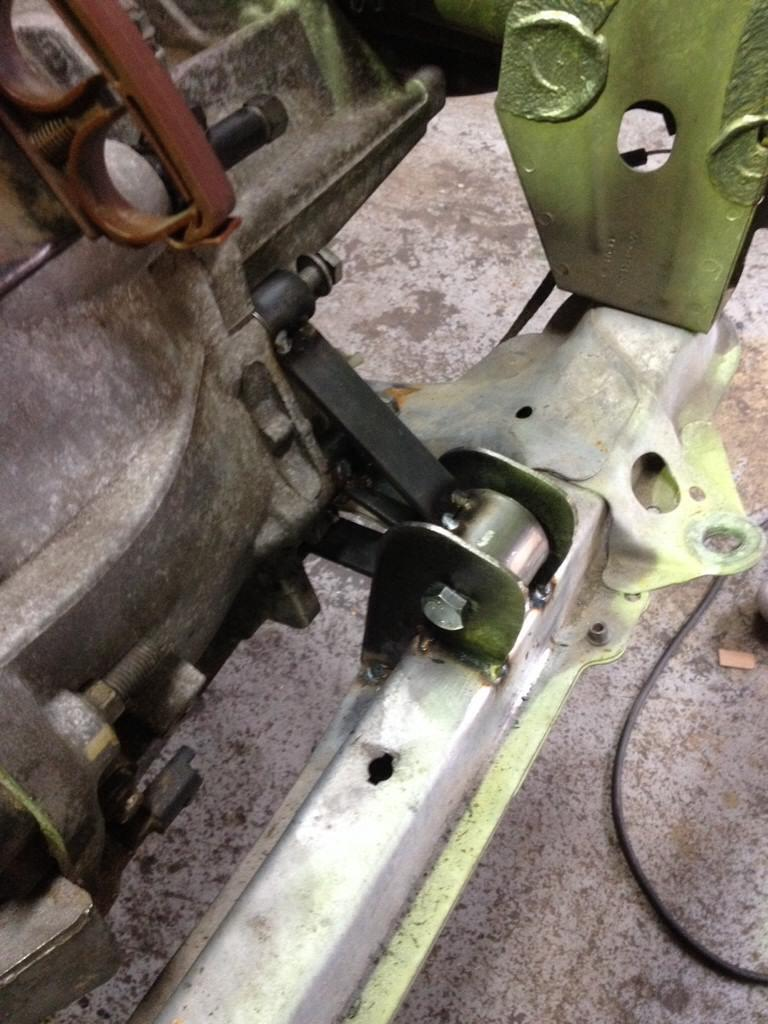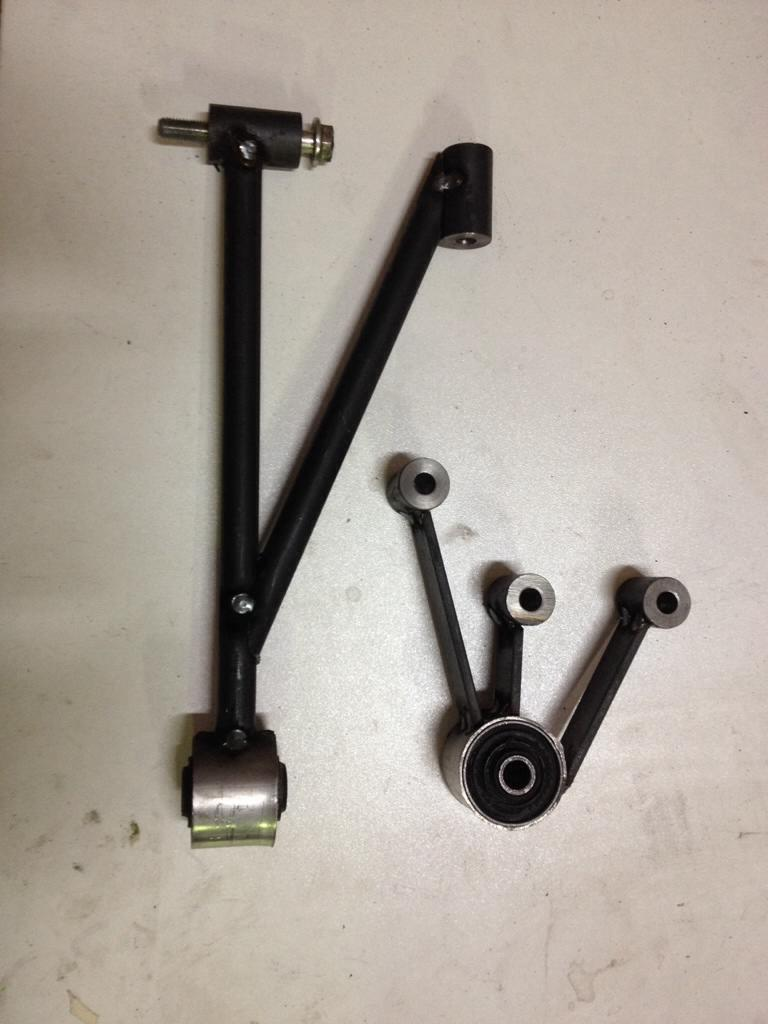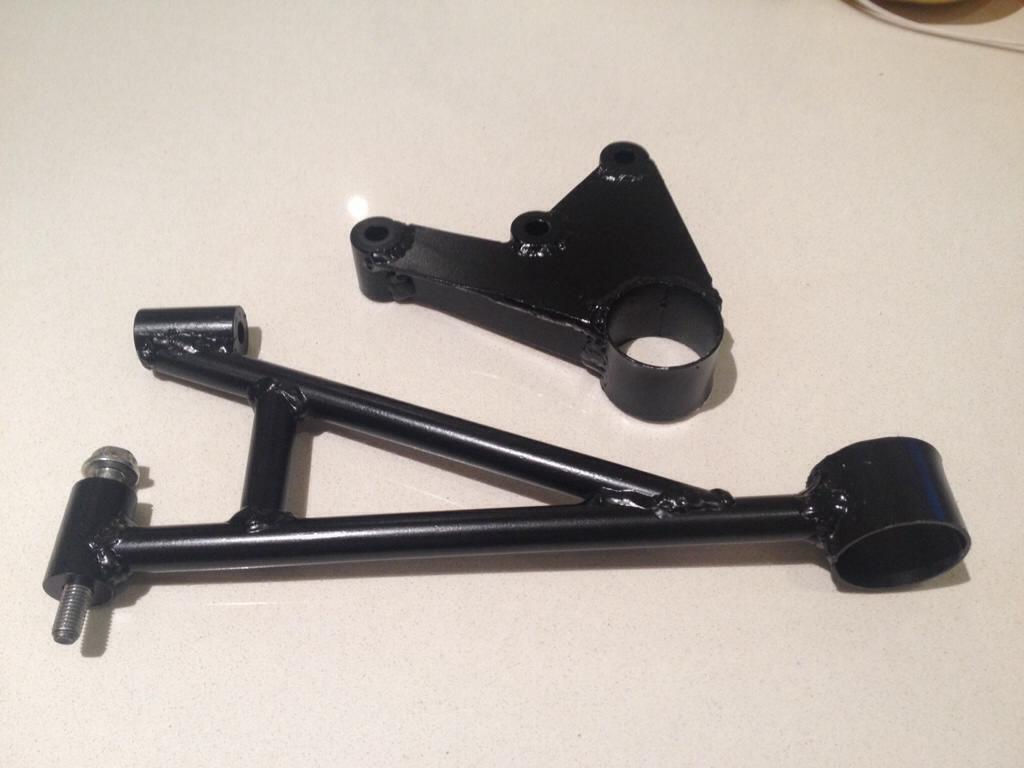 Thought a proper pedal box was the way to go (also needed a hydraulic mc for the clutch) so bought a wilwood pedal box with adjustable bias and tilton master cylinders and made up a plate to go in the factory location.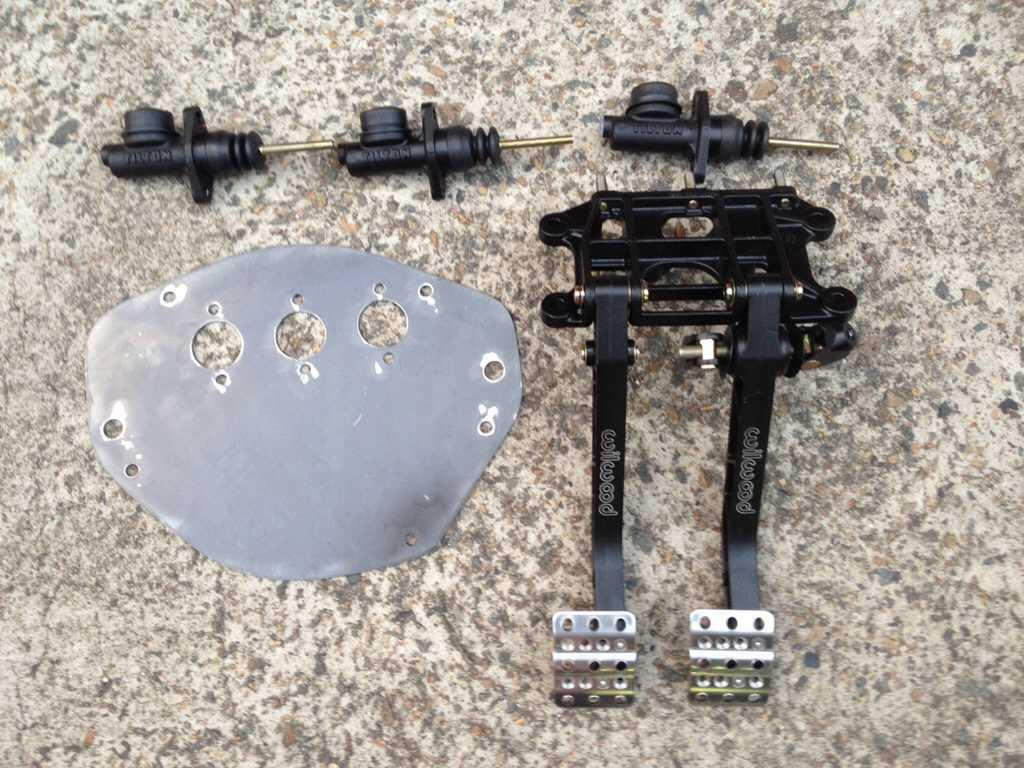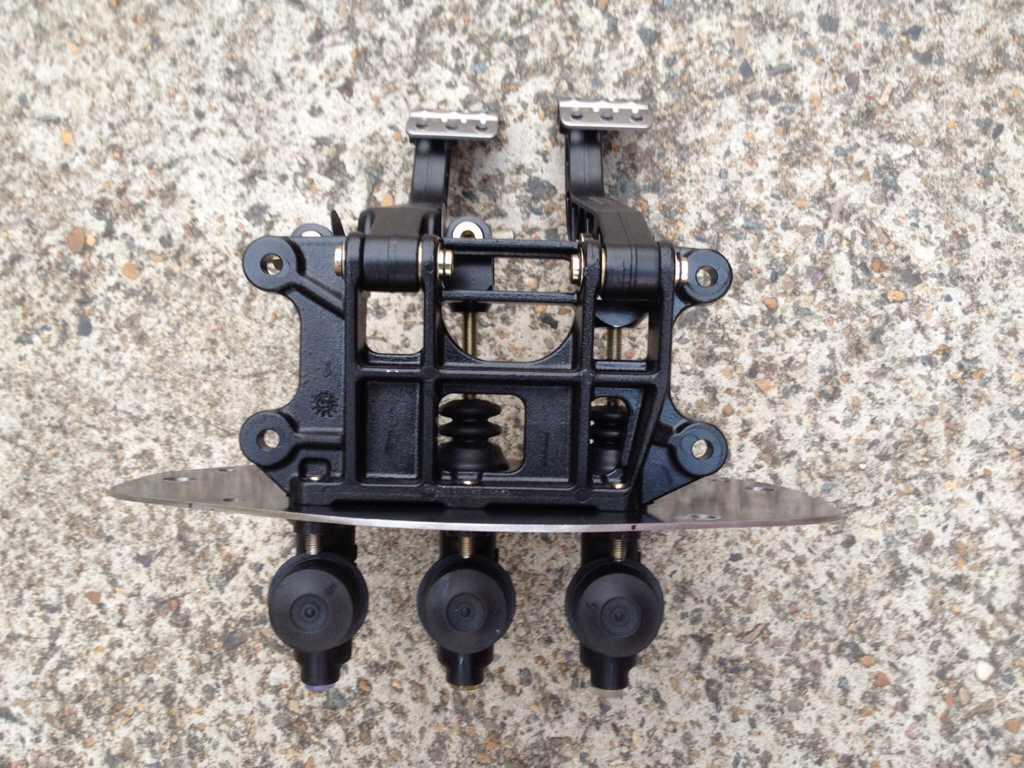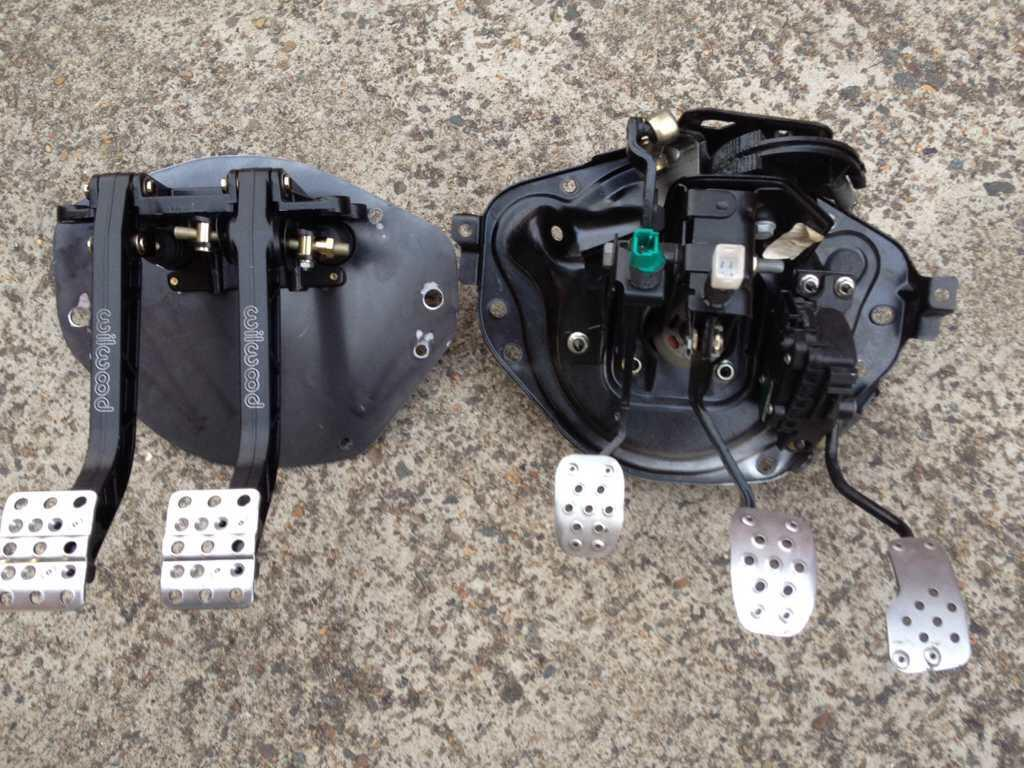 Installed the reservoirs and new lines.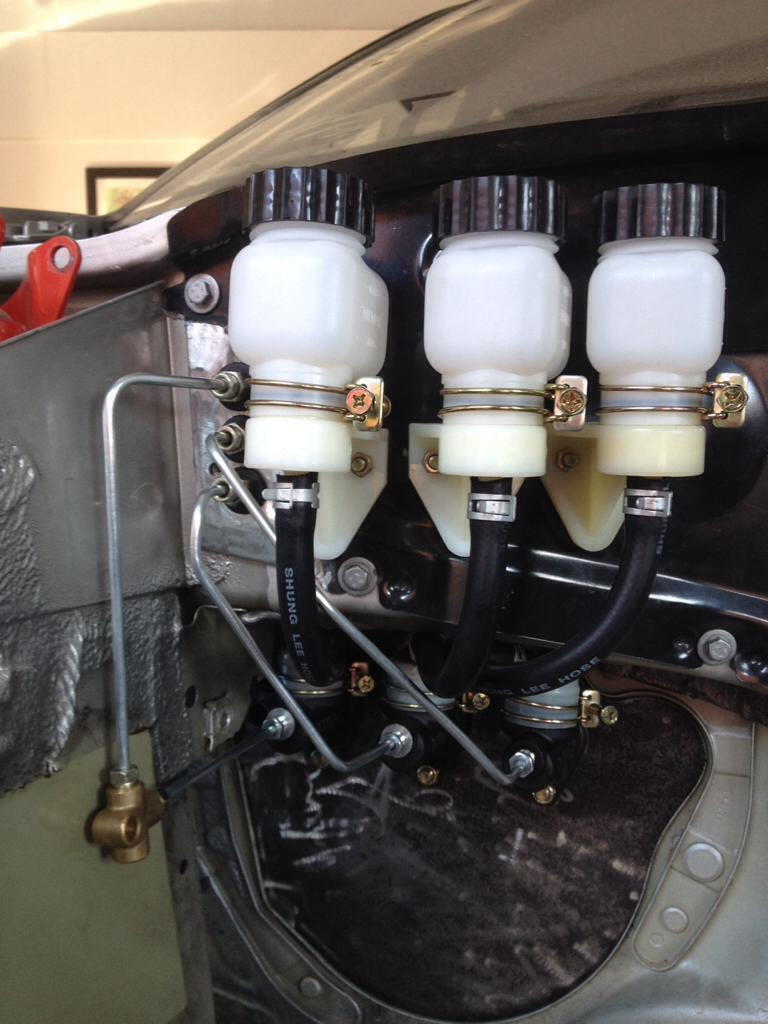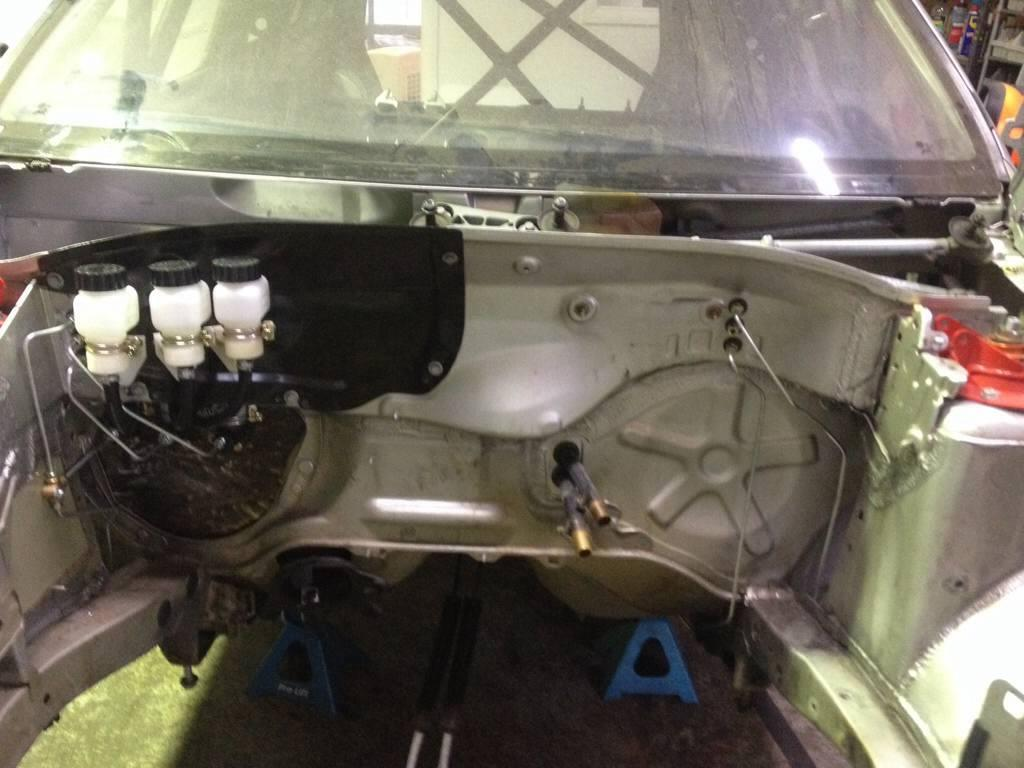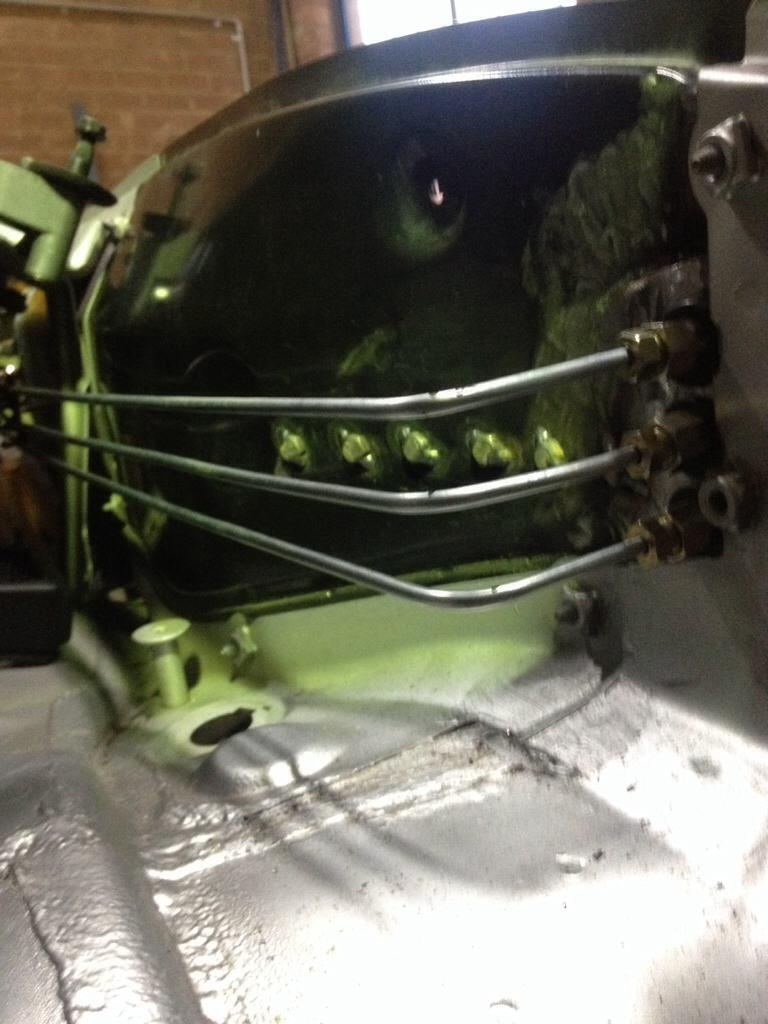 Thought a larger turbo and an ecu was in order - ended up with a borg warner 6258 and Motec M84.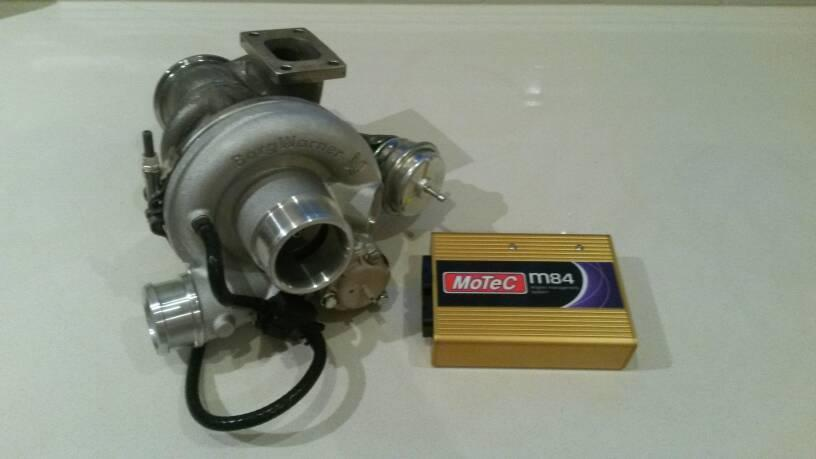 Sent the engine for building with a bunch of new bits for the inside (rods, pistons, bearings etc). Retained the clio head as I heard it may flow a little better.
Needed a cam signal to run sequential injection/ignition so installed one.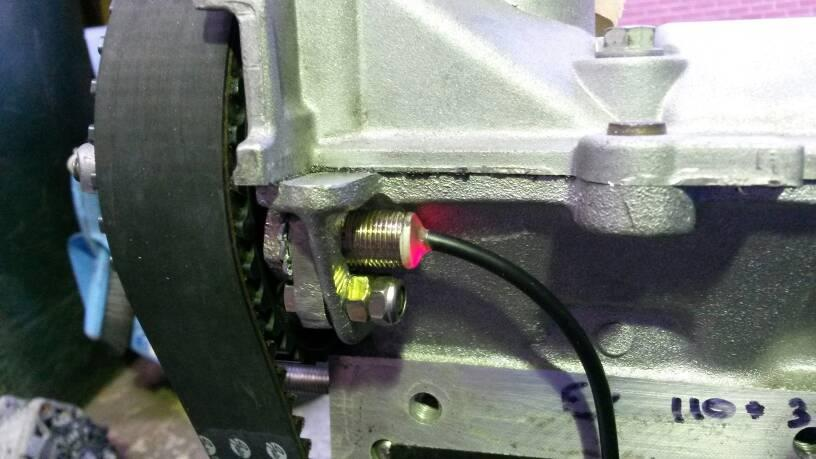 Upgraded the brakes to scenic 300mm discs and Meg Brembos.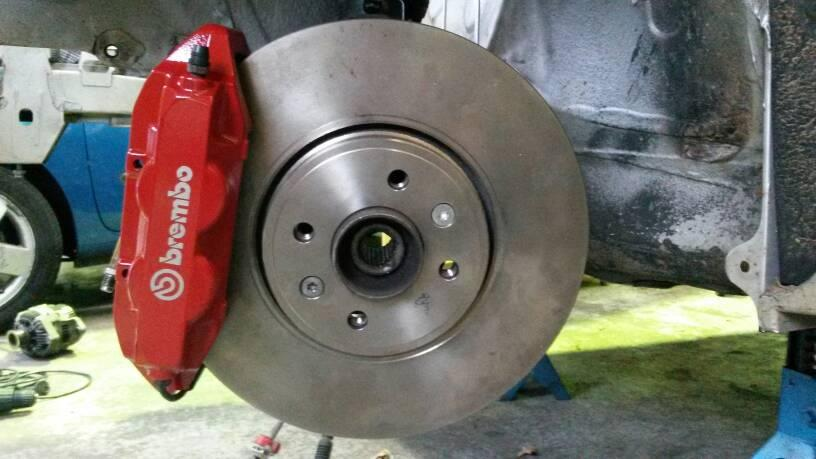 Installed a large intercooler.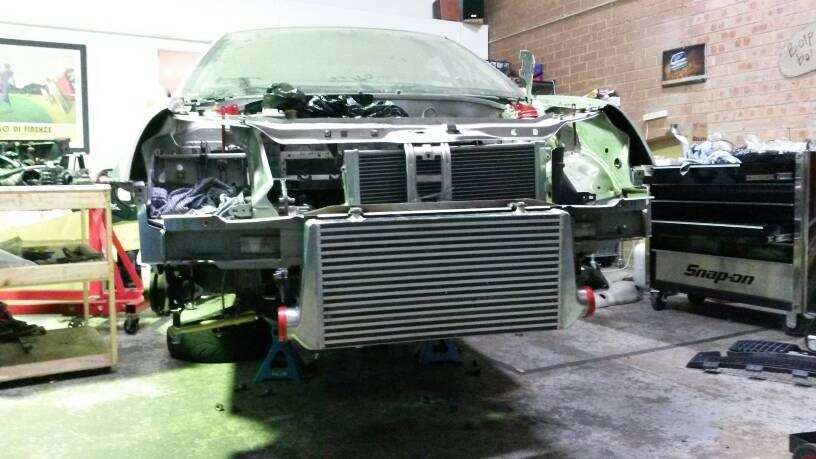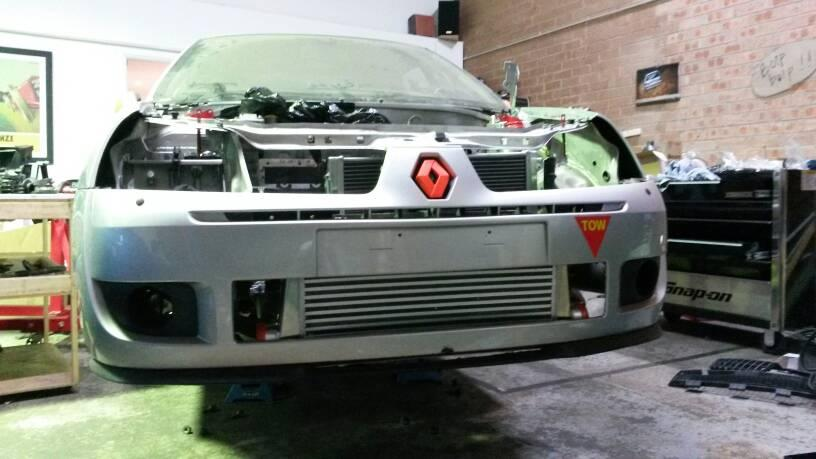 A new intake manifold was required - this was a good opportunity to learn a few more skills so bought a tig welder and went about making something up. Unfortunately most of the photos of this have gone AWOL.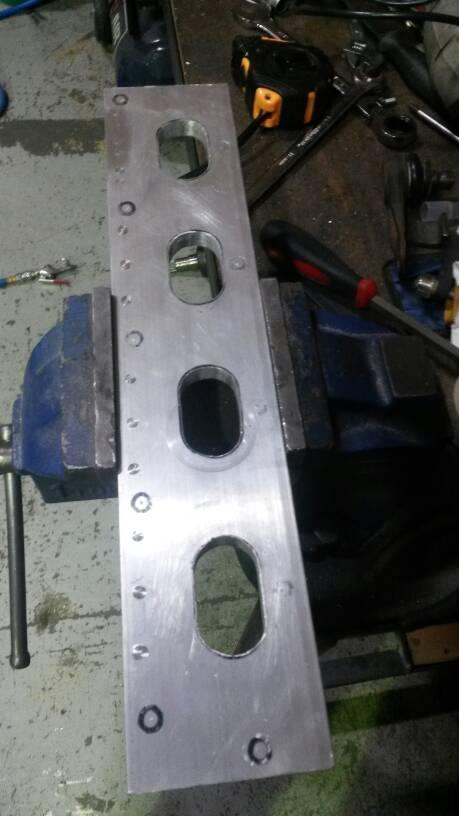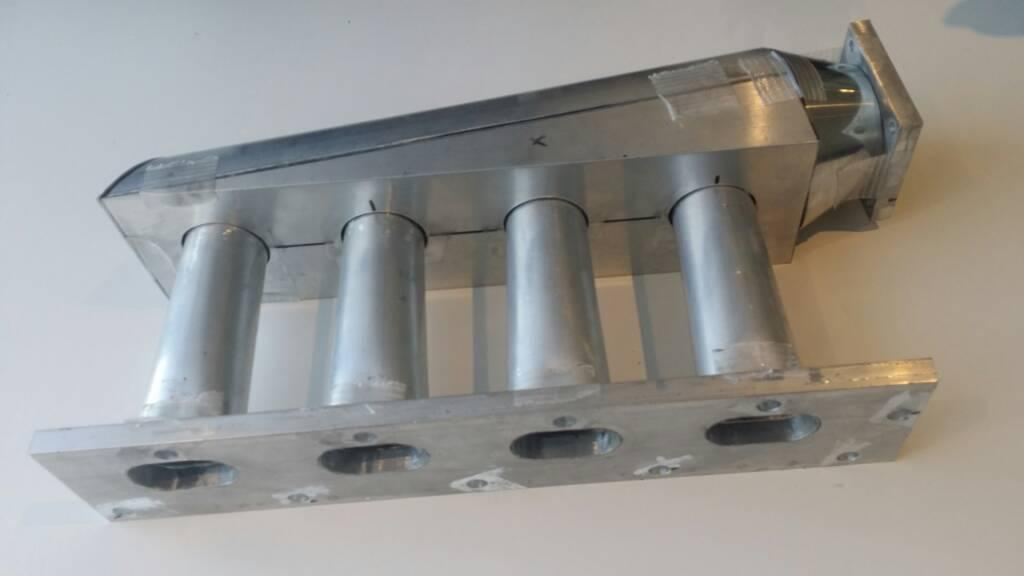 It was time to bolt the turbo on - running a log manifold I put it all together.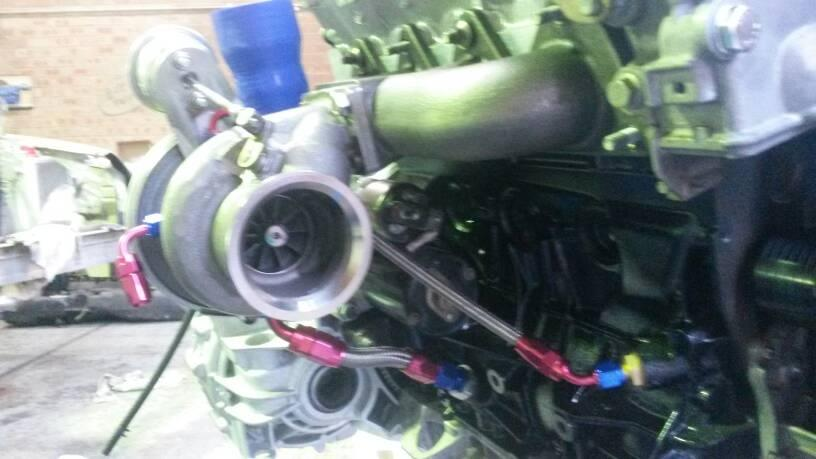 With the engine back in I welded up some 2.5 inch intake piping. Also had a new fuel rail made up with a return and installed.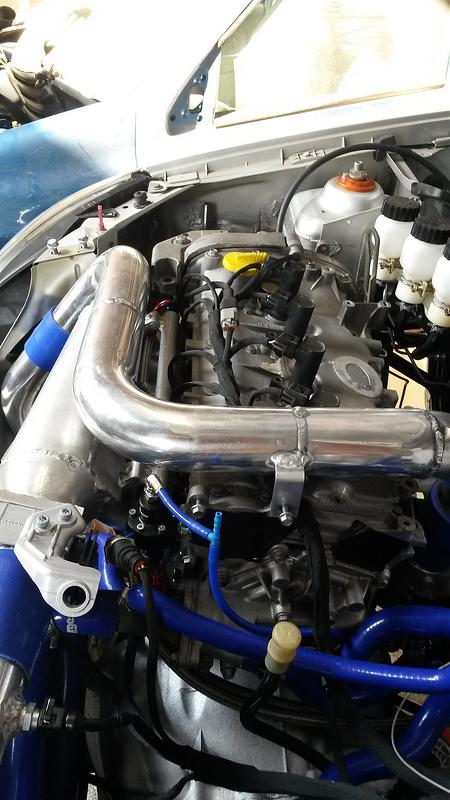 Time to wire. Having never done this (or most of what I have done!) I labelled everything for easy reference.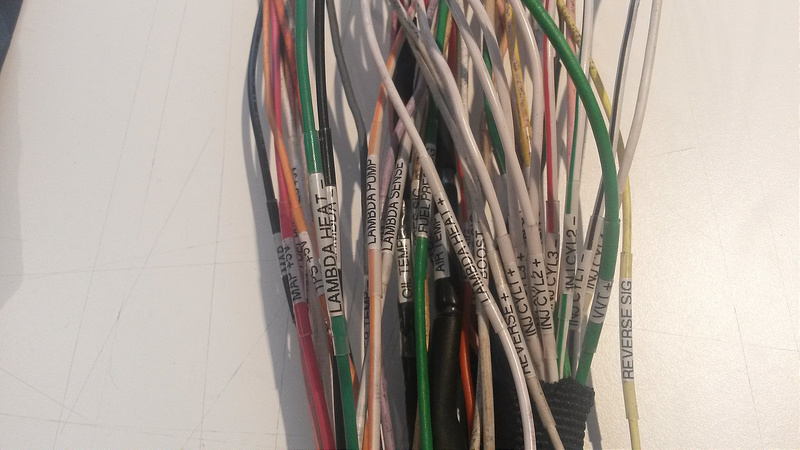 Welded a bracket for the Motec and igniter and connected everything up.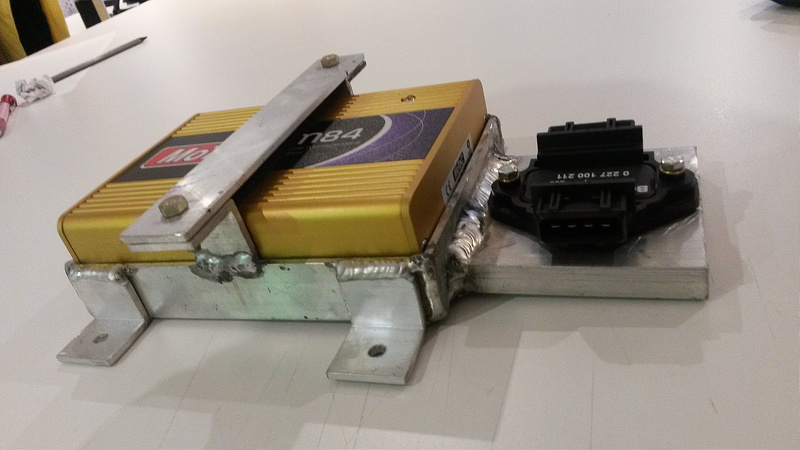 Installed a remote oil filter and oil cooler.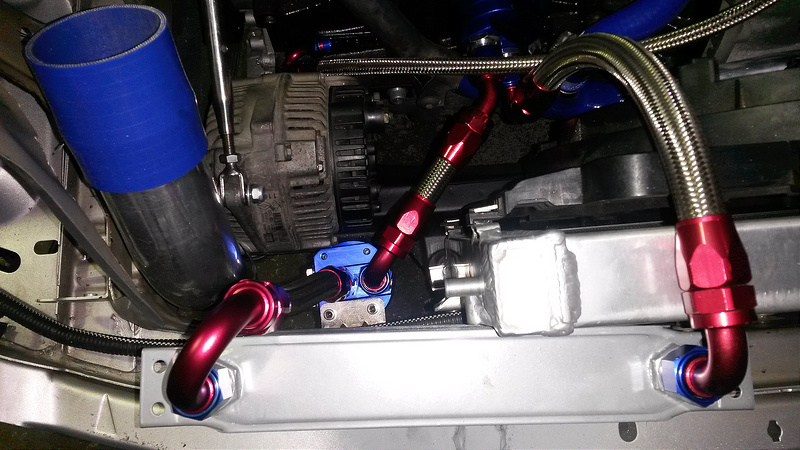 Welded up a 3 inch dump pipe for the turbo. Very tight!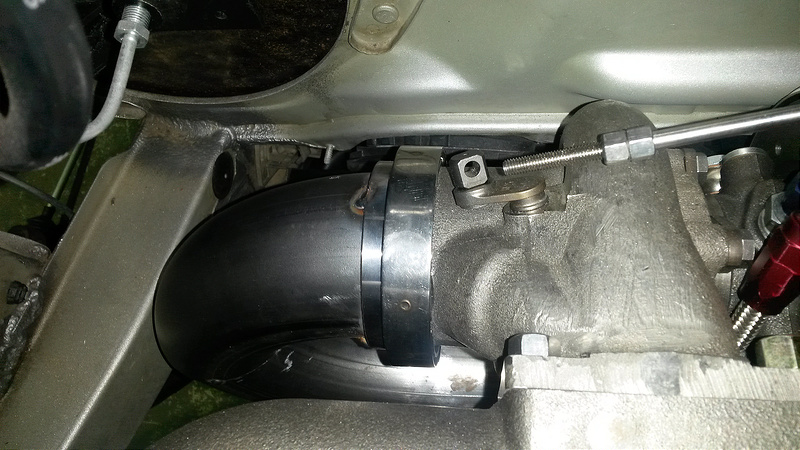 I bolted everything together, along with some custom driveshafts and a gripper diff in the meg box and gave her a wash ready for the dyno.