Hey Guys,
So I got my clio a few years ago, a 2001 Ph1 1.4 16v Alizé in a lovely green with only 72k on the clock.
Decided now that i've actually got some money to spend on it and i'm looking to have to for a few more years, I'd spruce it up a bit.
Here's a few thing's I've done already to date:
Fitted Some nice Alloys since it needed new tyres and had steels.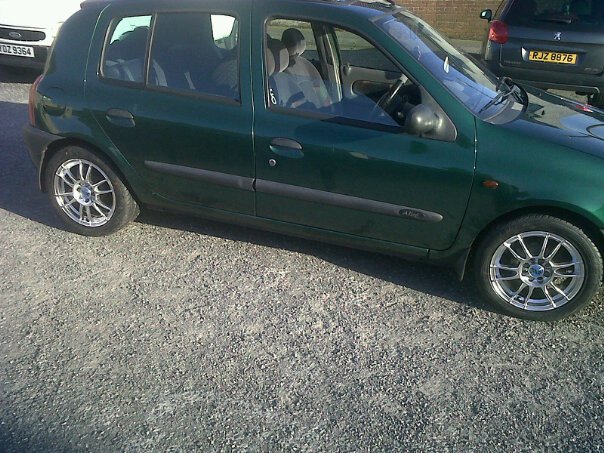 Fitted some Ph2 Rear lights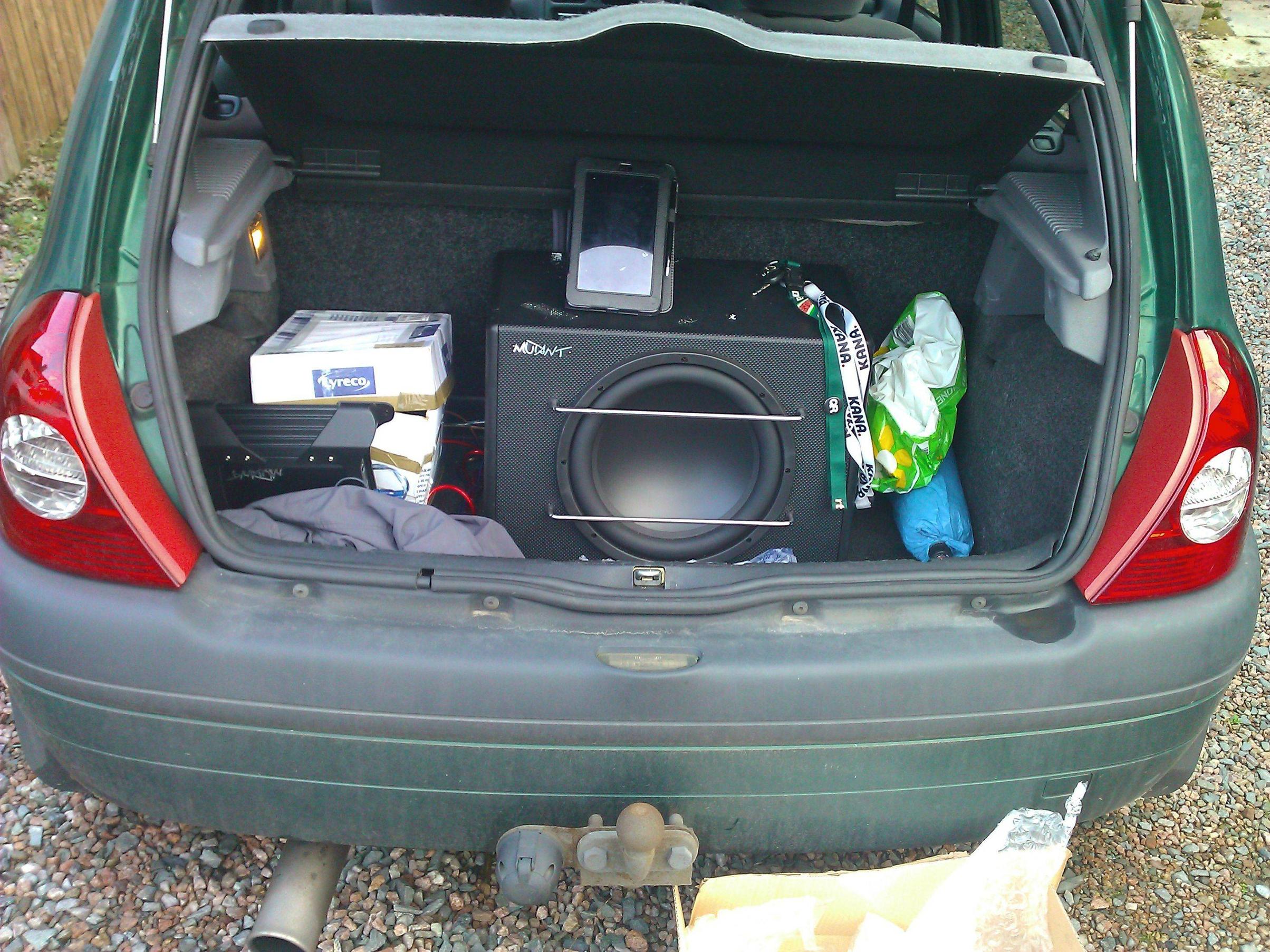 Fitted some Dual optics - now with 6000K HIDs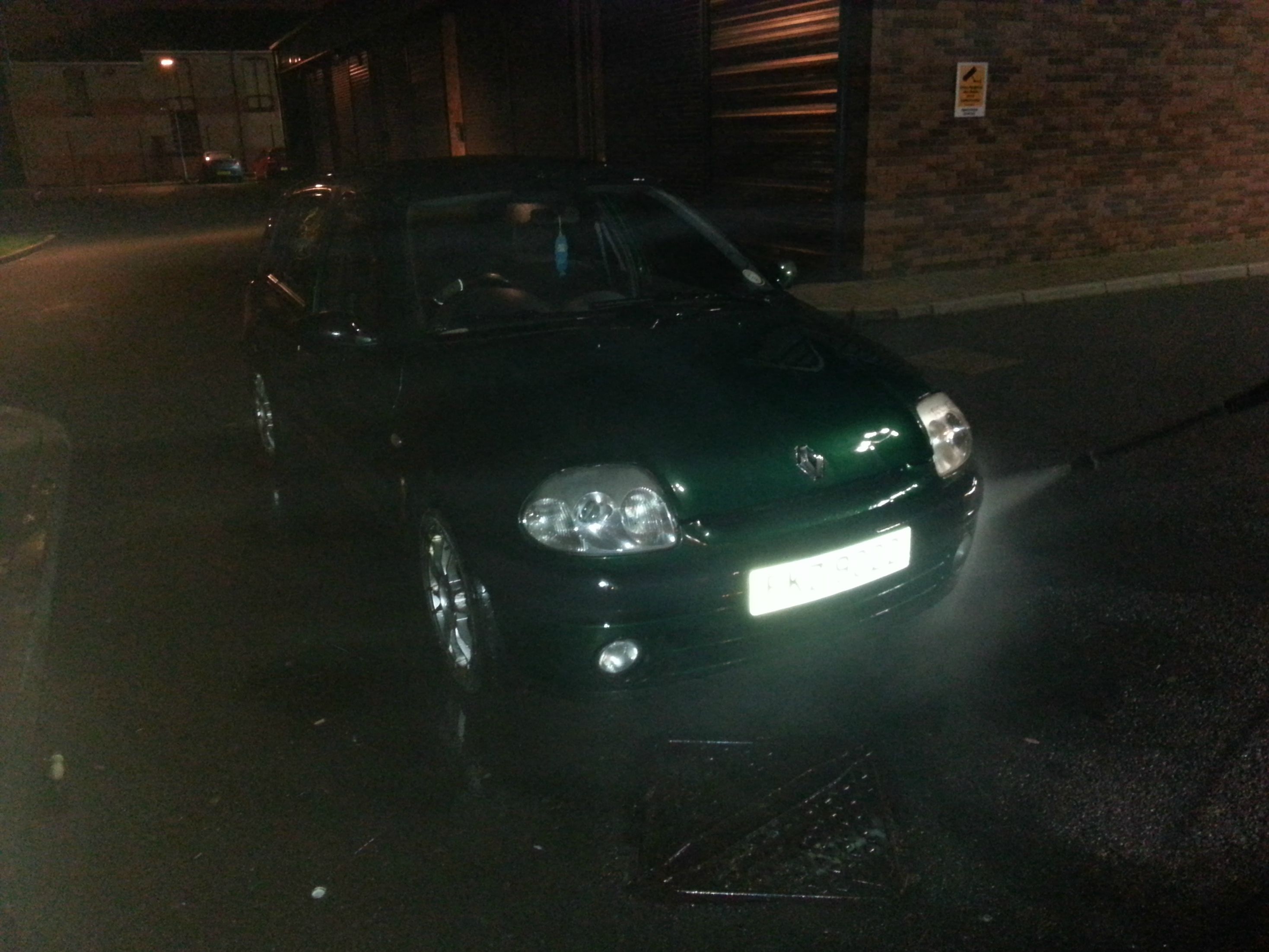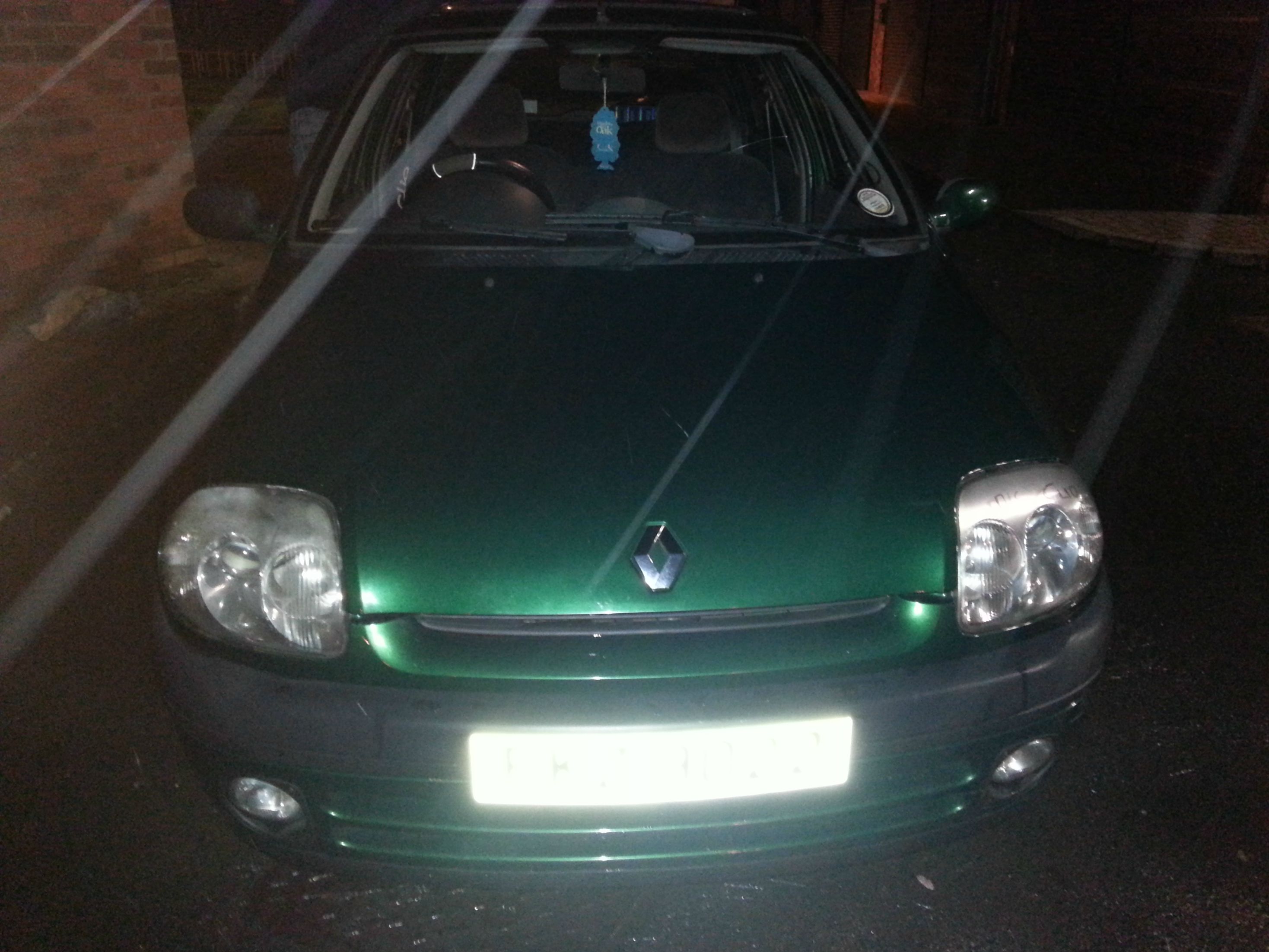 I was trying to pull in to my Garage one night in the rain when trying to wire in the Dual optics and accidently hit a high concrete lip of the carage floor and lost my front splitter (not even lowered at this point!)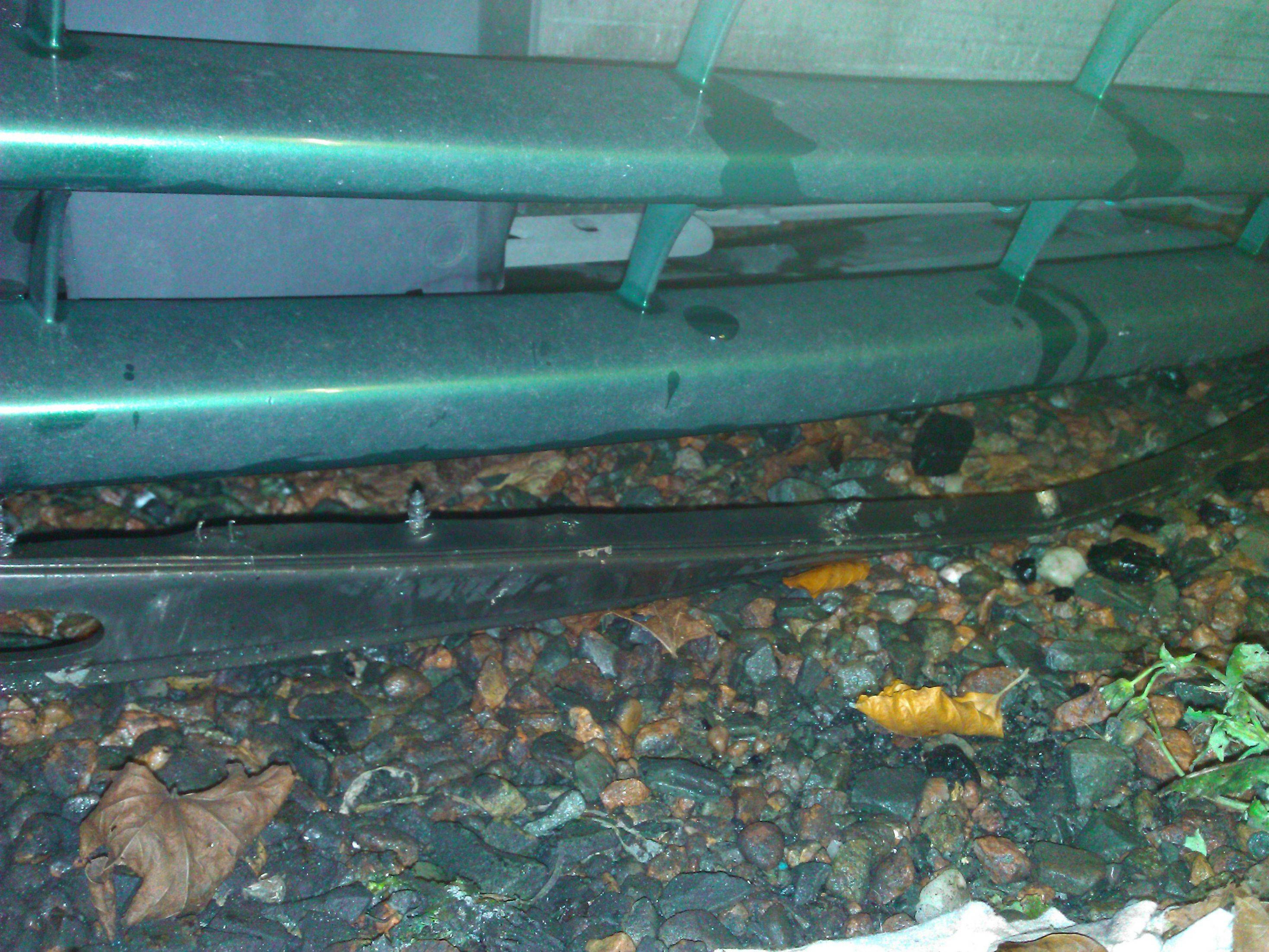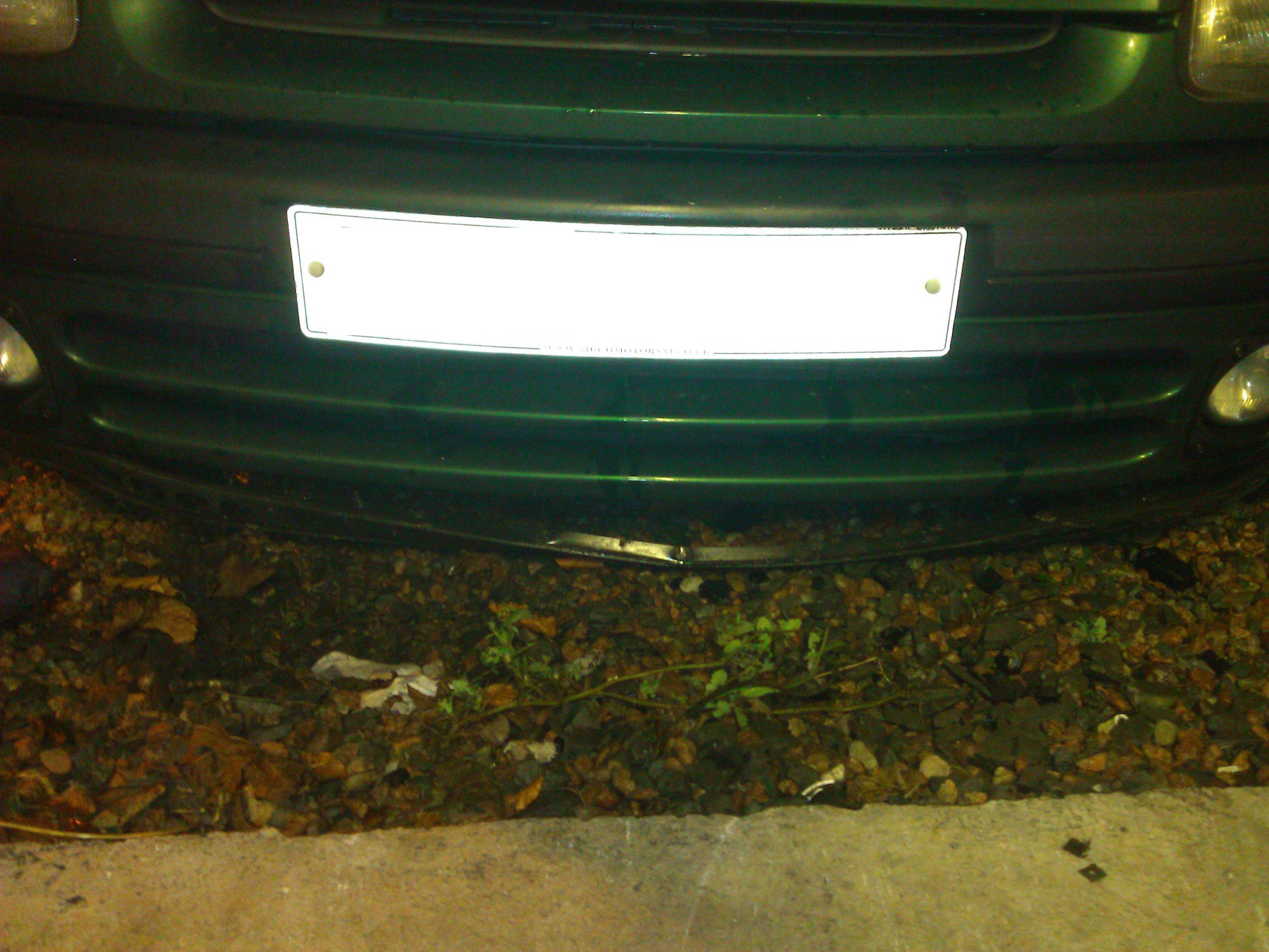 New fabia Splitter being fitted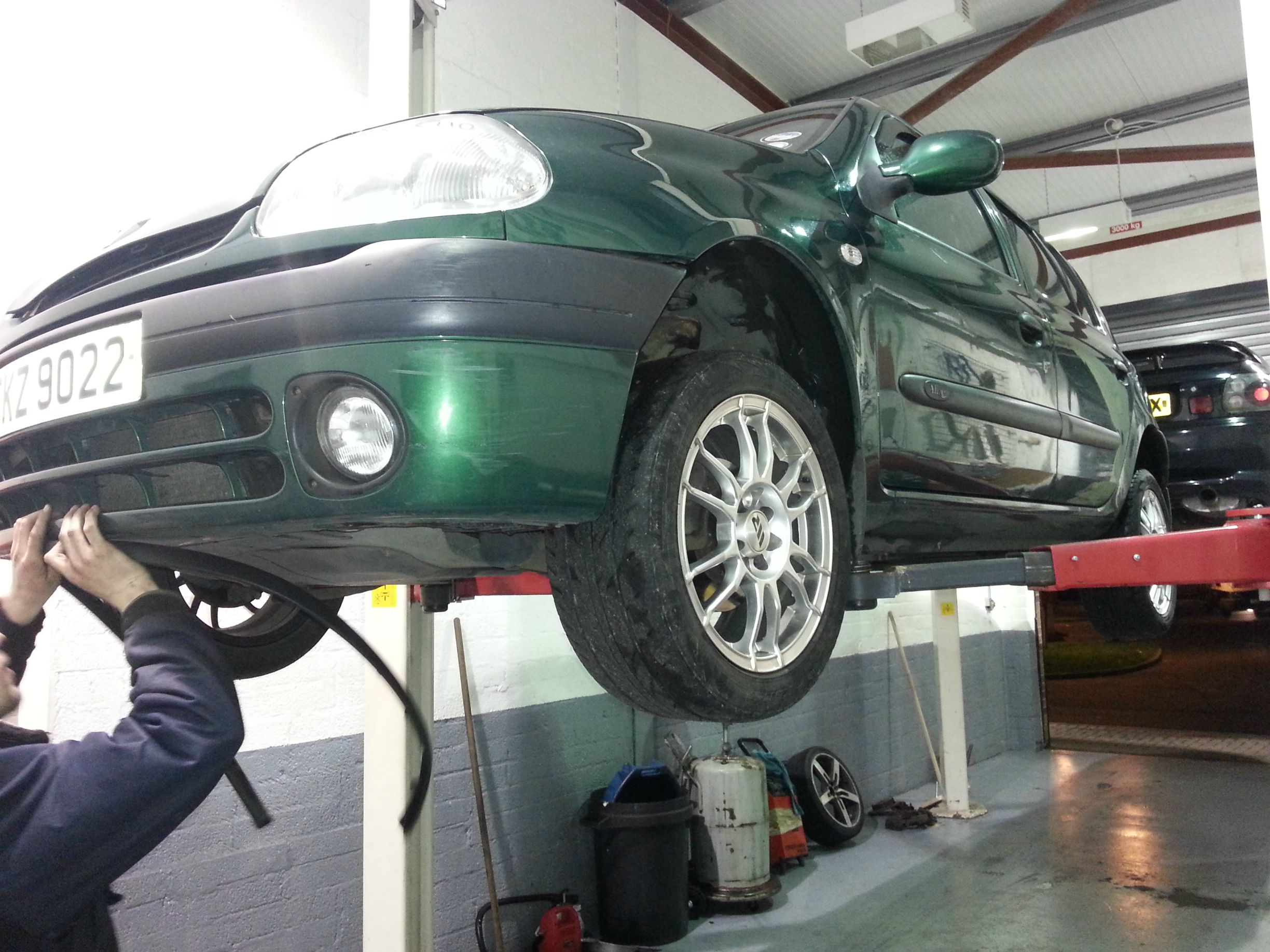 Got a set of TA-Tech coilovers for my birthday so I got those fitted the other day there and the car's now now sitting up with the Discoverys and Range Rovers anymore!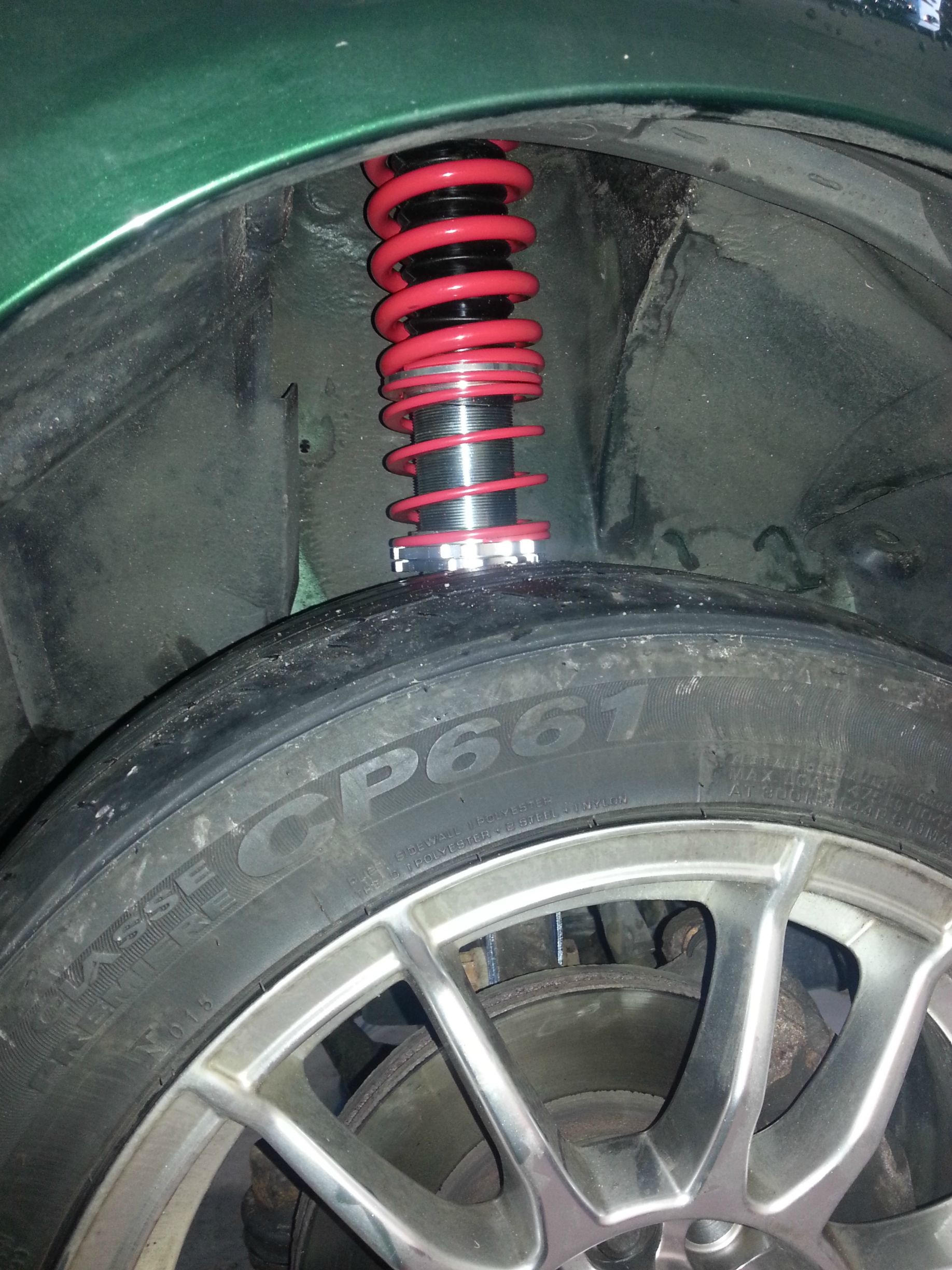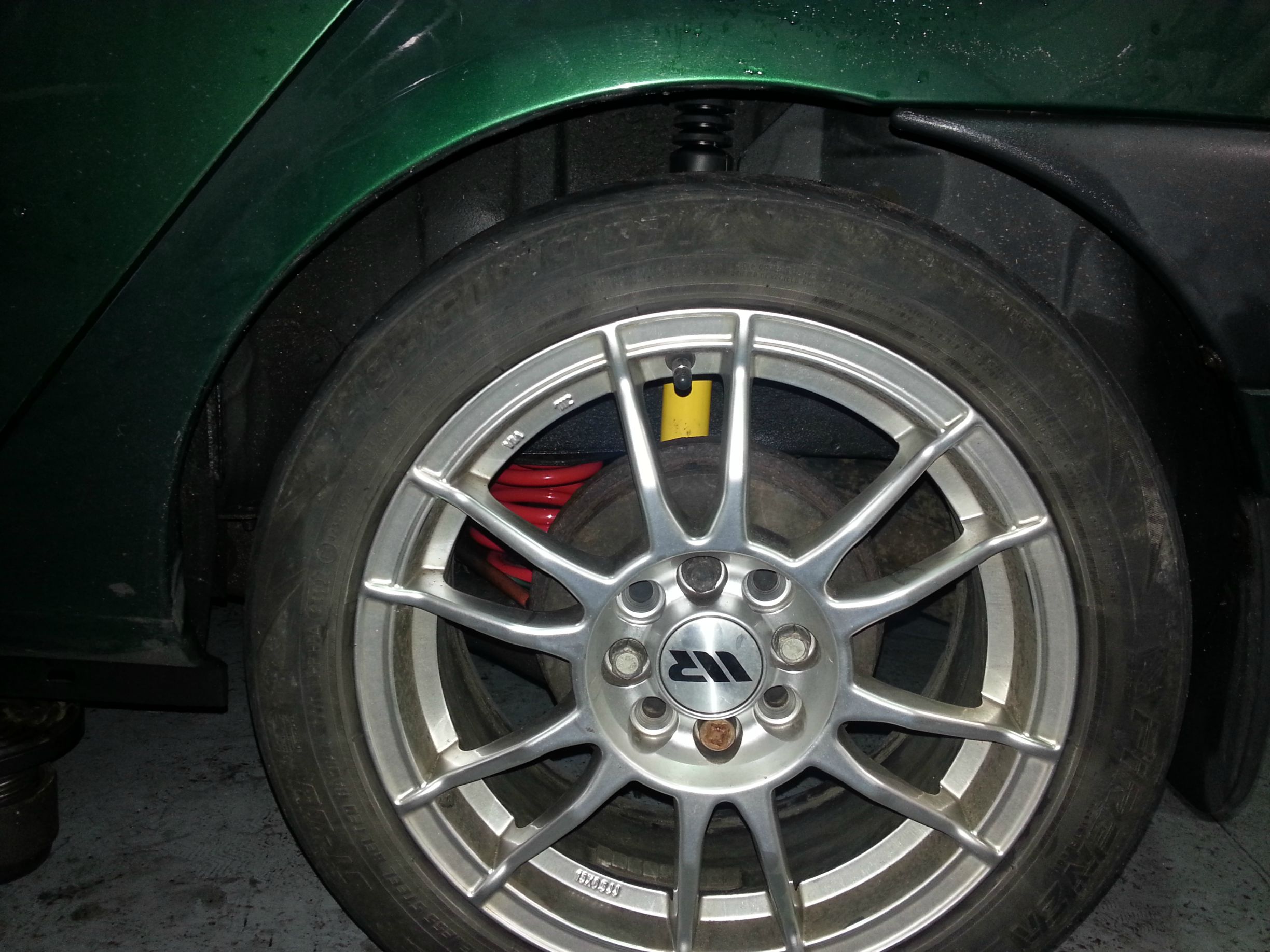 Just down off the ramps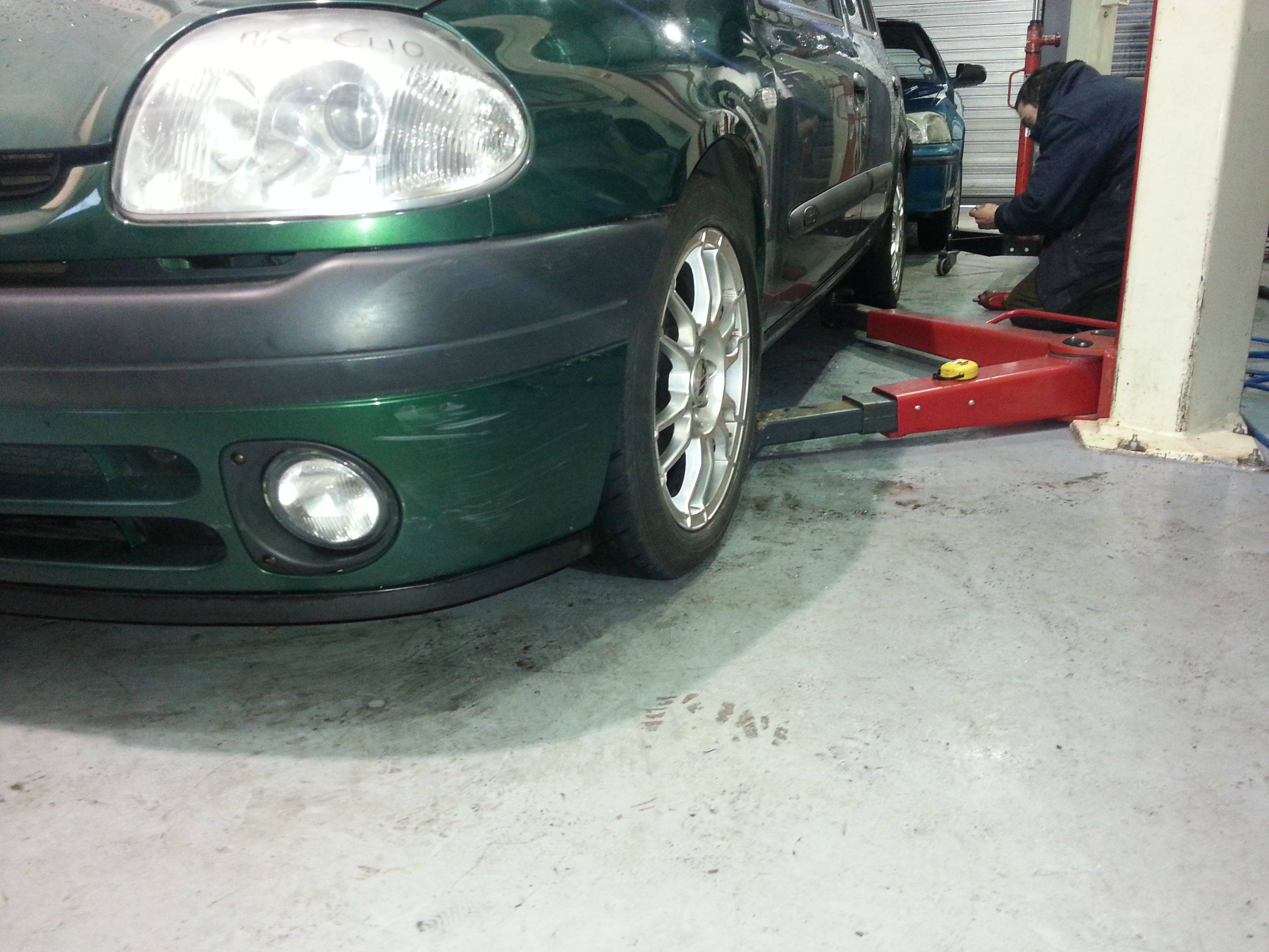 Things done currently:
Heko Deflectors - done
Clear Repeaters - done
Aerotwin wipers - Done
Fabia Splitter - DONE
Phase 2 Rear Light clusters - Done
Silvered bulbs front+rear - Done
Sport Headlights - Done
HID 6000k Kit - Done
Current things to do involve:
Would love to get a sport interior somewhere along the line.
a lot of colour-coding of the spoiler, door handles, drivers mirror, front bumper moulds.
A 172 rear bumper
3/4 Plate
Braided Brake lines
4x Tyres
Alignment, tracking, camber sorted out
Needs new Engine mounts
New Strut mounts
I've a set of Ph2 side strips to fit and plan on sourcing some of the Ph2 '1.4 16V' bullets for them!
Having a stainless centre section and a new powerflow backbox fitted to get rid of the small cannon poking out from the back currently. Only got that since my original cracked in half and I got that for a few quid on facebook!
And of course to re-seal and permanently seal the sunroof because at the moment she's a leaky wee rascal!
Thank's for checking it out - any recommendations, opinions welcome!
Will post more photo's as things develop! Going to get her a nice clean and valet and if there's a nice day next weekend - get a few full body shots!
Last edited: