Hi guys
Was going to keep this under wraps but screw it might just post it
Im a total newbie to turbos and build threads so please bare with me and there maybe alot of silly questions
Well Ill with how the car is just now, I bought an 03 plate 172 year ago and half after having me having a 05 plate 1.2 extreme.
as always started with suspension I went for FK Highsports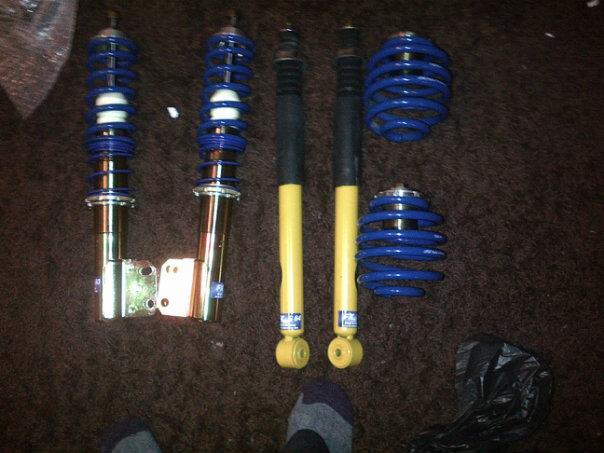 whiteline rear arb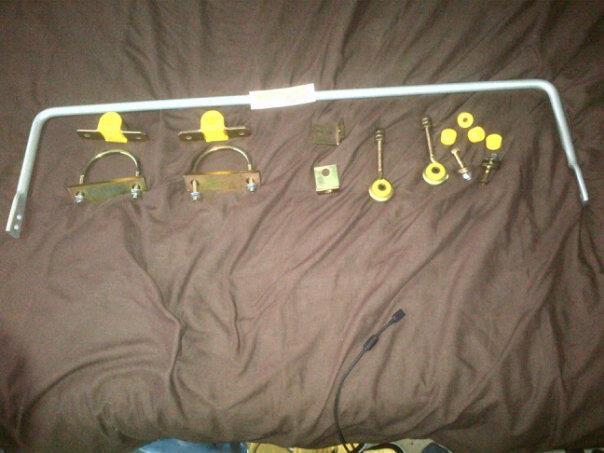 Recently added Ktec solid top mounts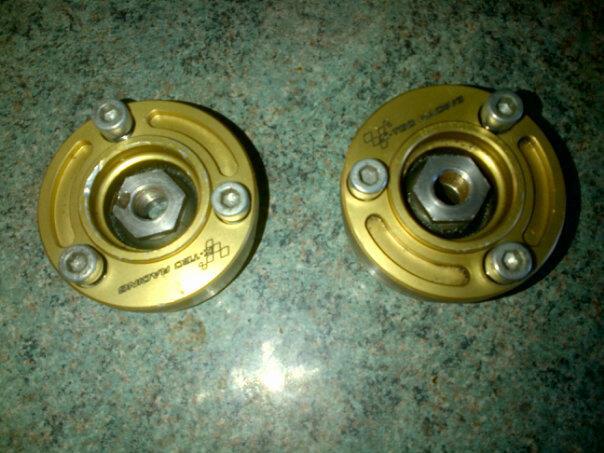 once they were fitted I had to change the standard wheels so bought a set on seedline turini's and had them paint in nissan structural grey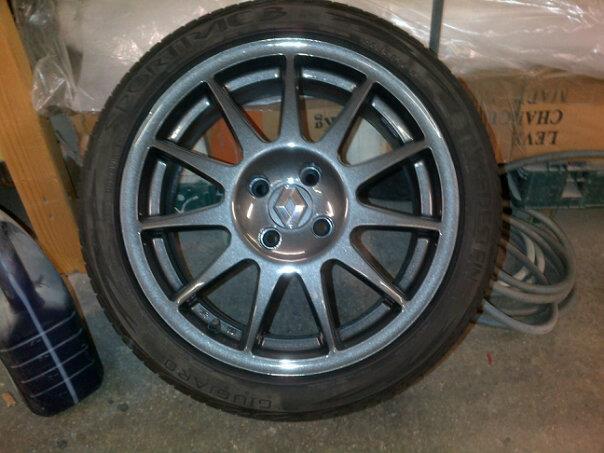 later on I bought a ktec induction kit to get rid of the viper that came with the car and a ktec stainless steel stealth exhaust with decat, anyways after a 6-7 months of loving the car and going to track day with guys on cliosport.net a caught the track day bug and went away and bought rear cage track wheels and tyre and harnesses. But with me working weekends it wasnt going to be feasible so started selling all the parts of in the new year.
I always had the thought of turboing the clio from the minute I bought but never gave it much thought but recently one of my mate stu robertson superchargered his Ph1 sunflower which just put the turbo right back in my head then someone mentioned to me the Steven Lang was selling his turbo set up from his 225 power cup which you's will all know of course.
So I've ended up buying whole set up more or less, which is a F4R block with megane internals, megane head and td04 turbo with down pipe and link pipe to a 172 exhaust system which I only picked up last night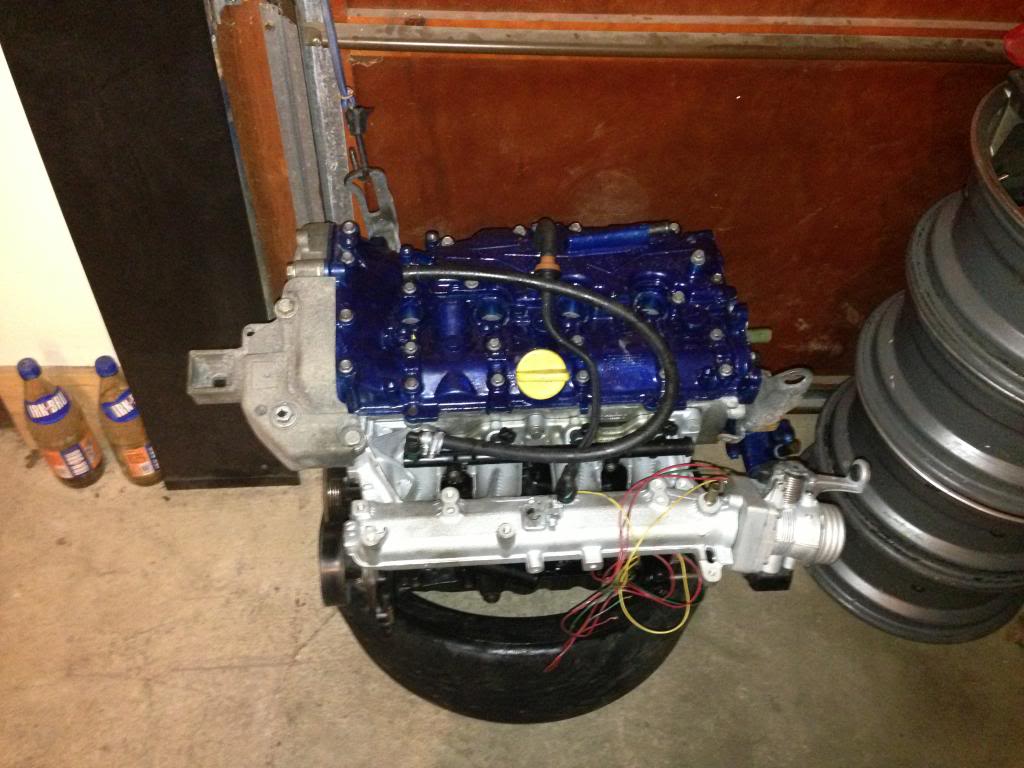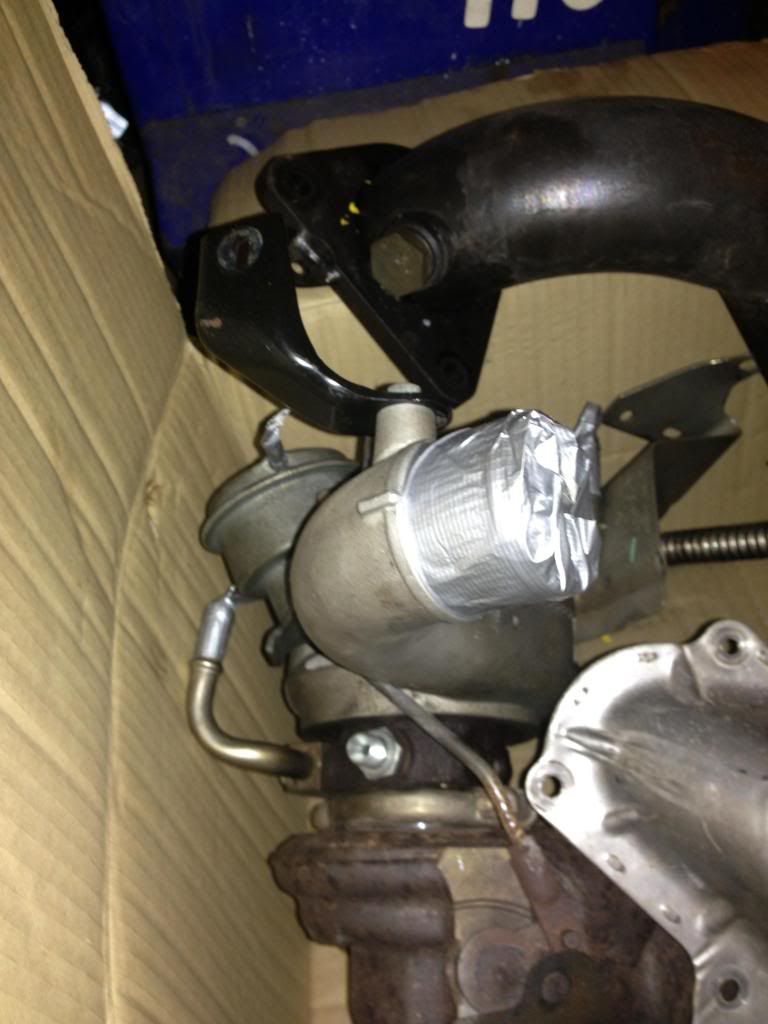 Also heres a couple of picture how the clio is just now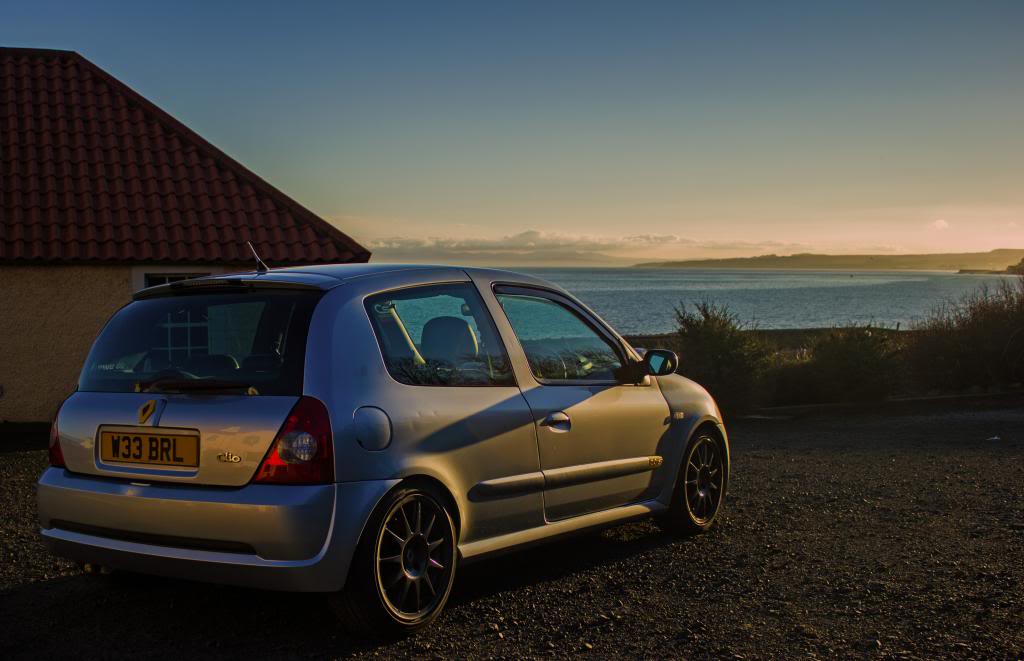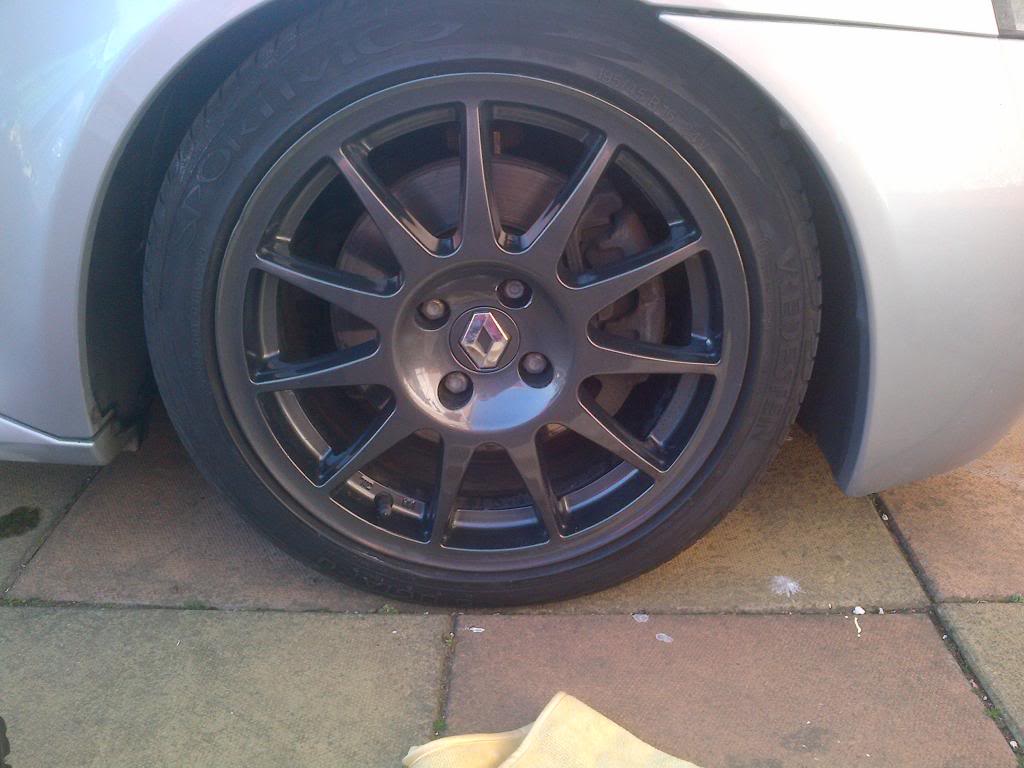 been having issues with my exhaust blowing for the last few months and I've stripped it out and repositioned it, yet it starts blowing a few weeks later
So it happened tonight again so decided to find the cause of the problem which turned out to be a knackered gearbox mount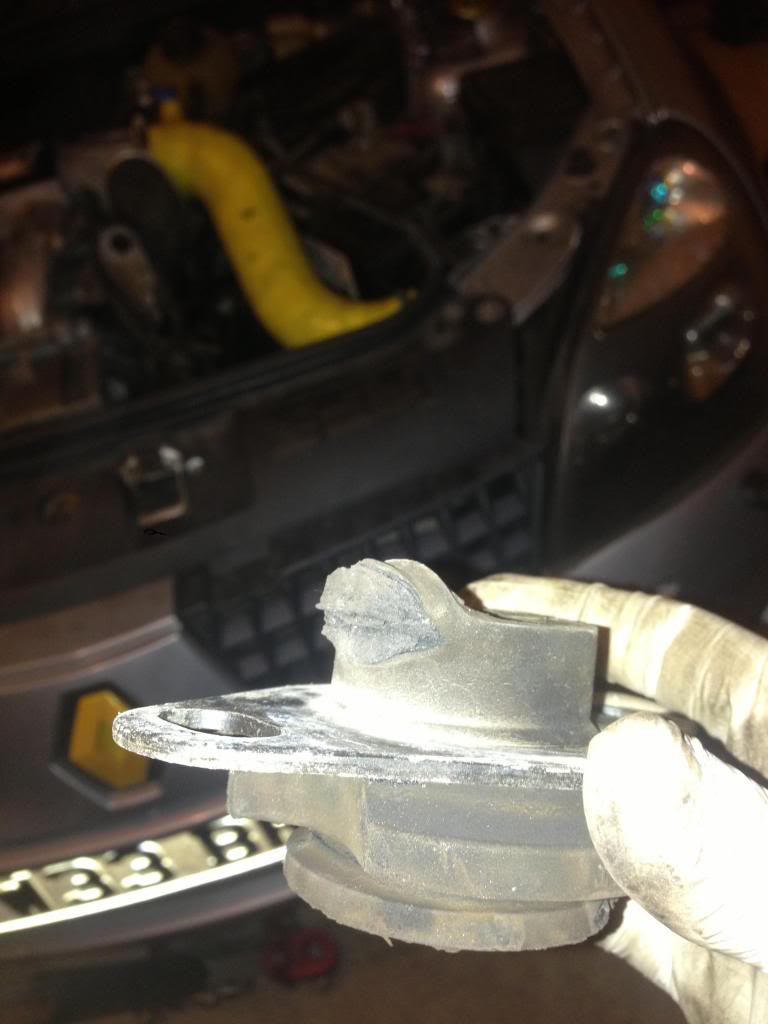 so luckily i had a set of vibratech uprated mounts waiting to be put in when I doing the conversion,
so I installed them bit of a pain but what a difference already car feels alot more solid with hard acceleration