Tailgate fitted, just need to rivet the latches on.
The width of the rear now with the wider stubs and spacers, the rear arches are 15mm wider than on the blue car and you can see in the picture that the rear bumper doesn't sit perfect with them.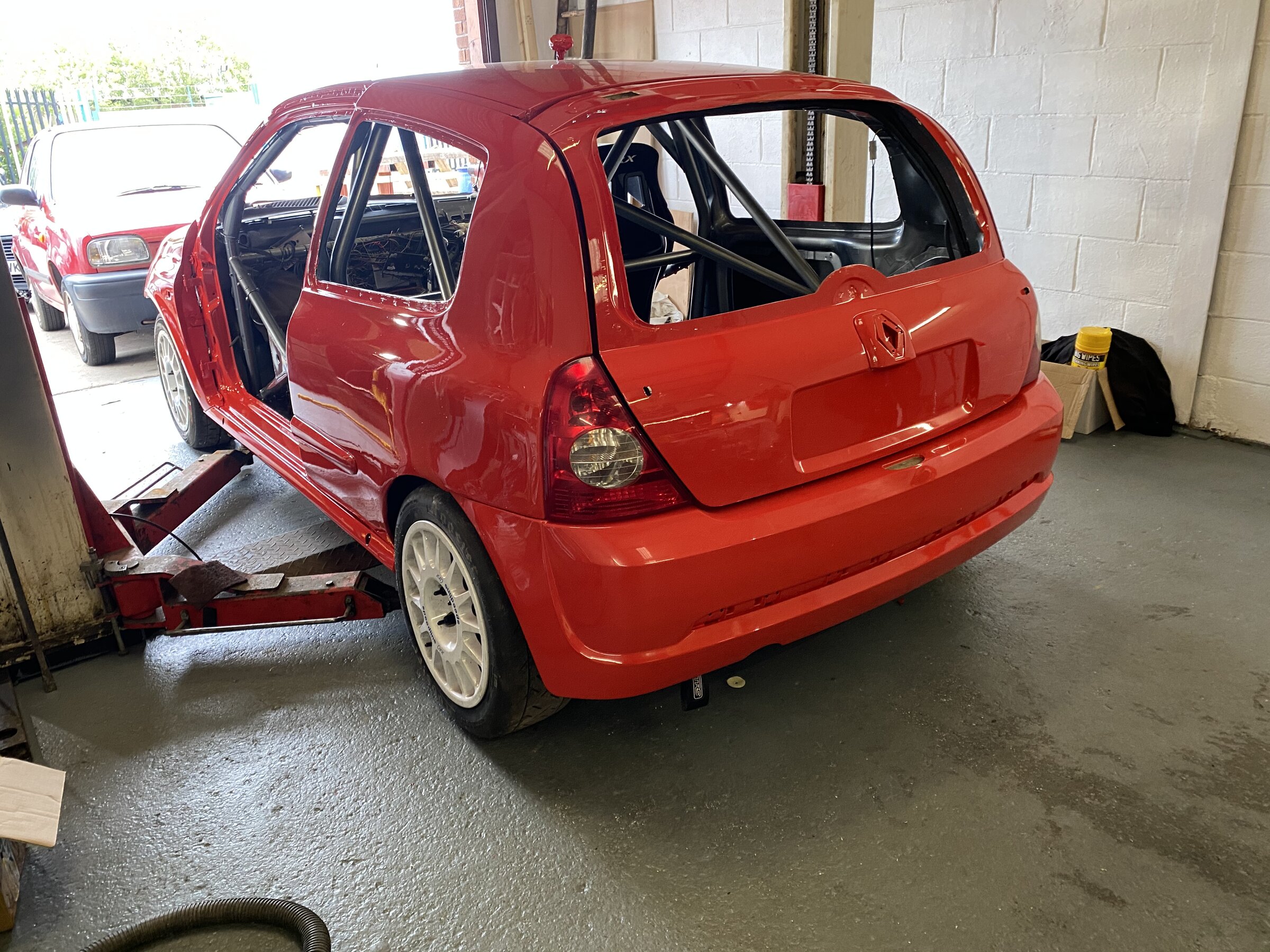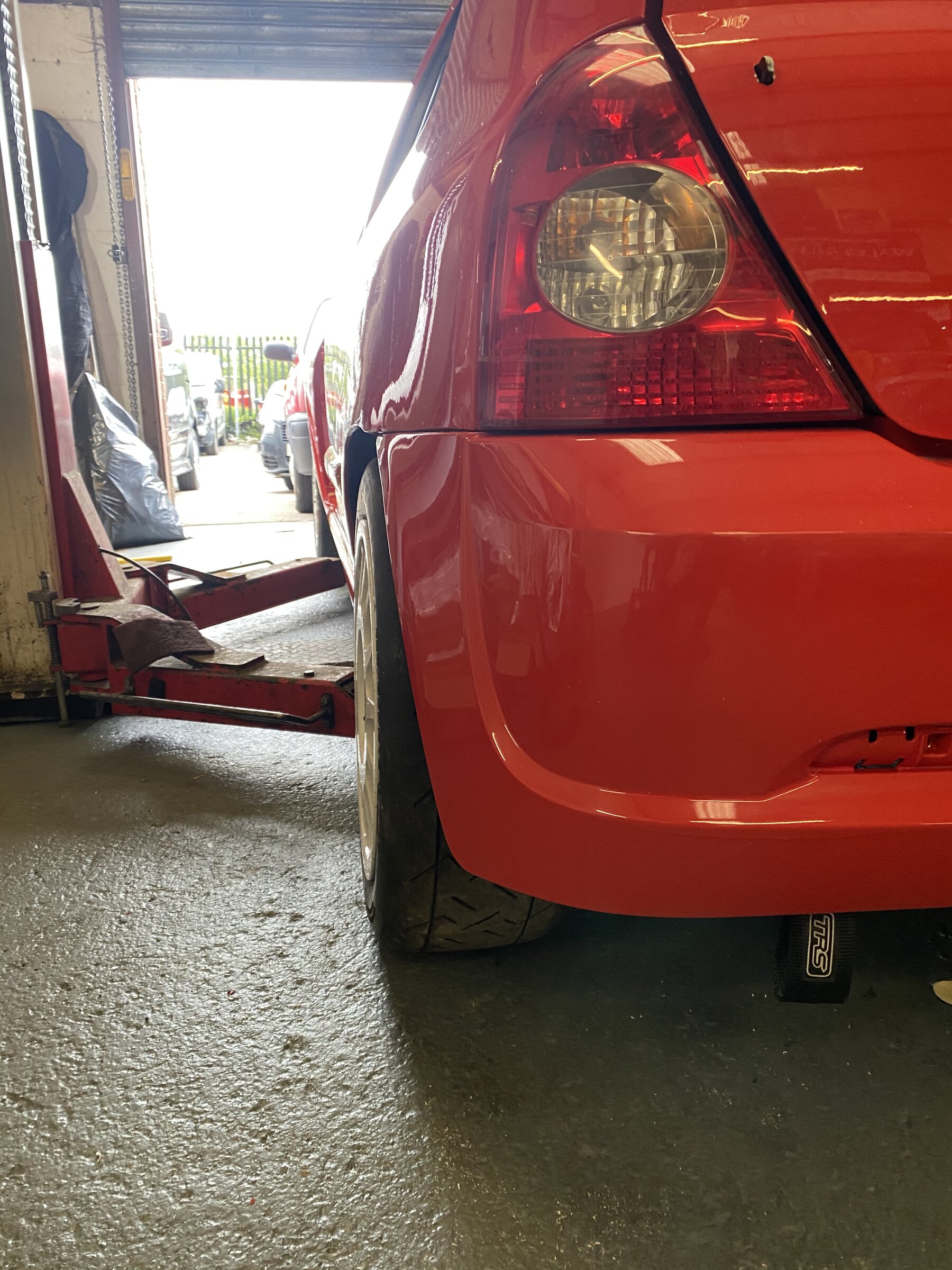 That was all for today as I'm waiting on parts to finish off the rear brakes, I do have the extinguisher to fit but holding off as long as I can because it isn't the nicest of jobs.
Took the Ohlins off the front of the old car today as they're leaking again after a major service, so they're going back this week to be sorted.