Started out with a factory ///M Sport in solid condition after my other had a split rear subframe-chassis mounts and various other patches of rust. This one needed to be done right from the start.
First.. HSD's, E30 lower arms with PowerFlex bushes and Powerflex'd M3 Front ARB. Sourced 10x E38 wheels, 16x8J, to replace the OEM 17" splits that it came with.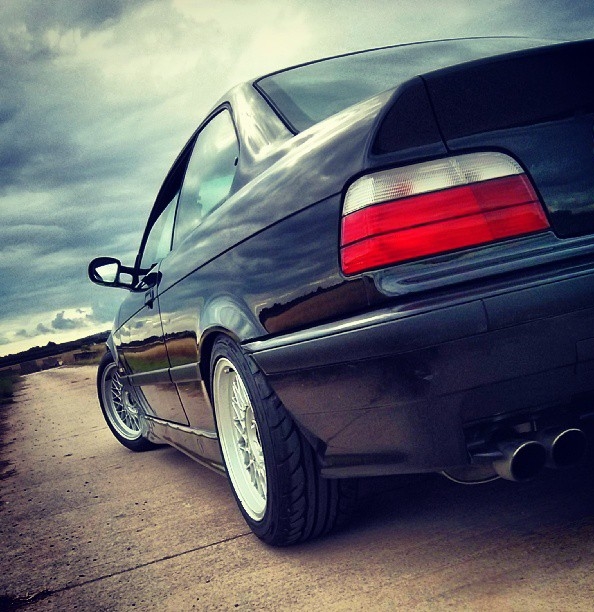 Gear linkage bushes were 15 years old. So replaced them all and fitted a Z3M shifter at the same time. Managed to find it on eBay at 1/4 the cost of BMW dealer. 60% reduction in change length, or thereabouts. How a BMW should be.
Video: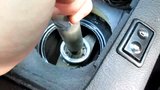 Z3M Shifter, new bearing and circlips.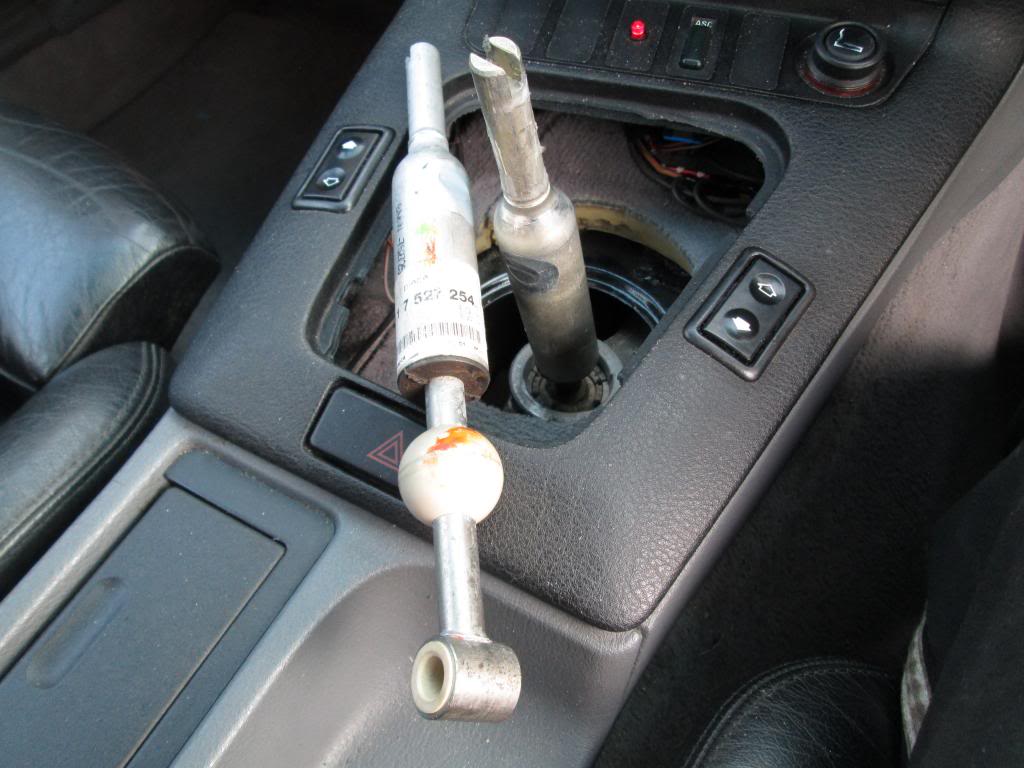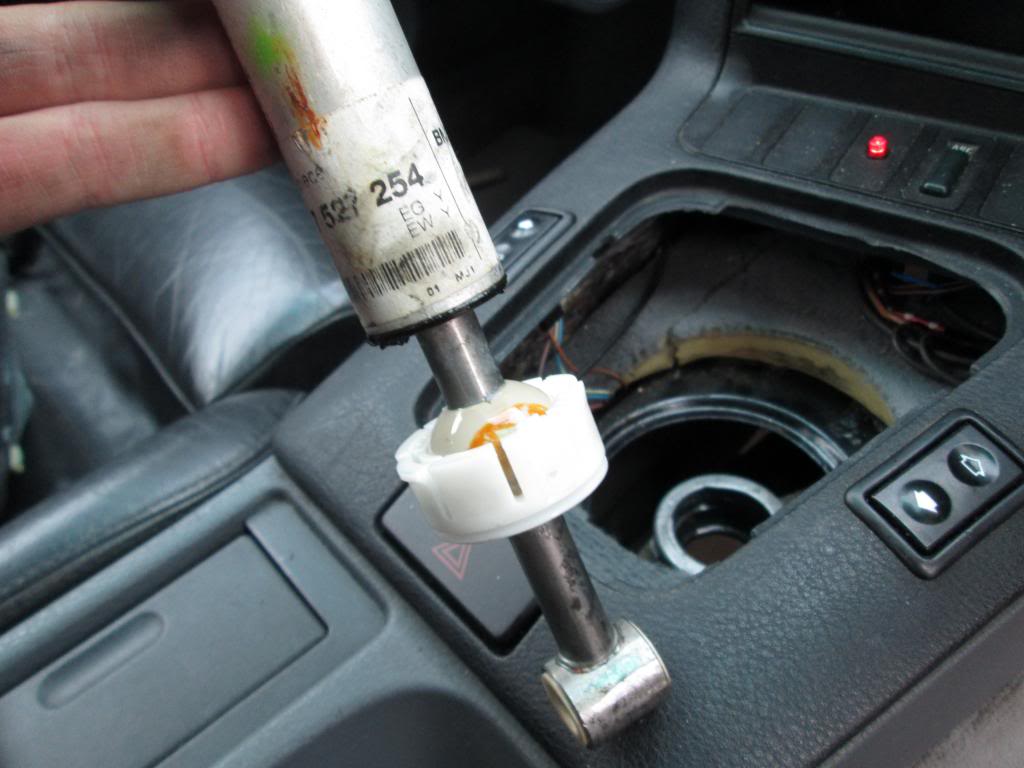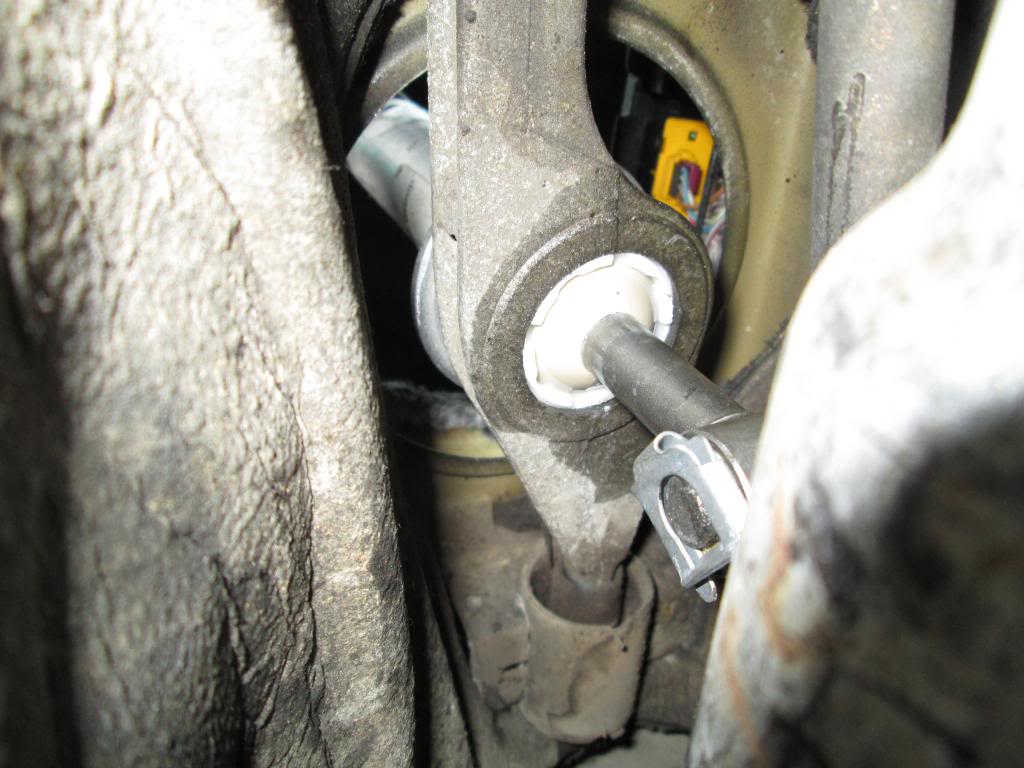 If you've ever driven a car with an M52 you will know how strangled they are, due to the stupid restrictive inlet manifold. Removed the cruise control and ASC/Traction control unit. Looped back the throttle body coolant circuit. Removed M52 manifold.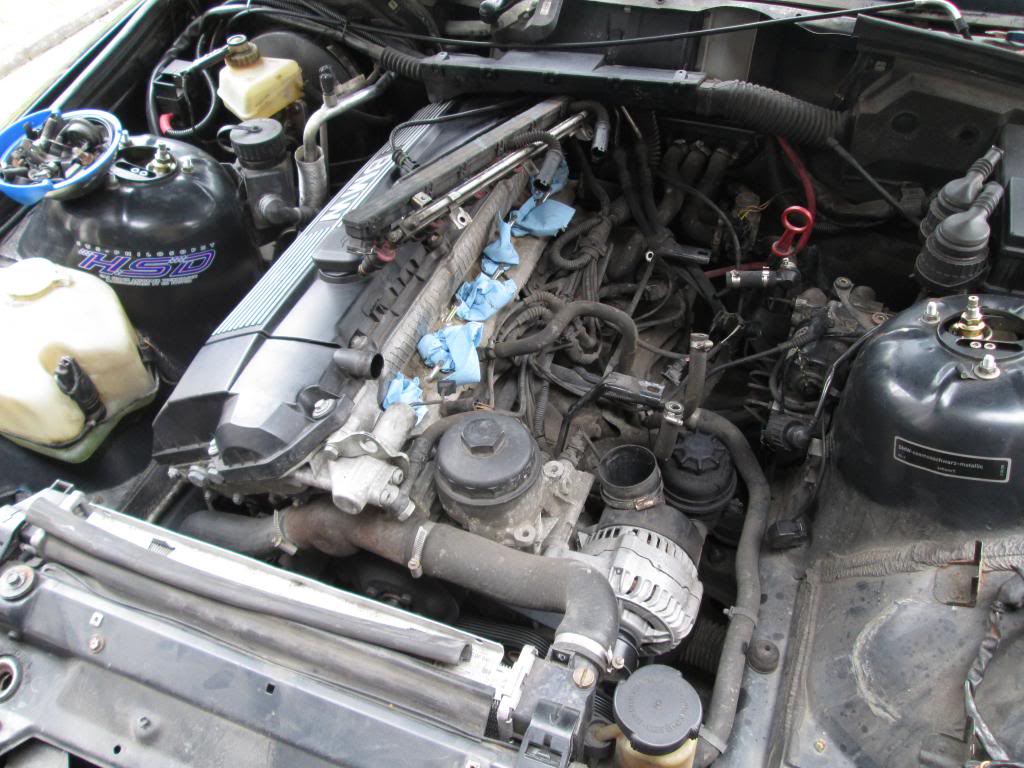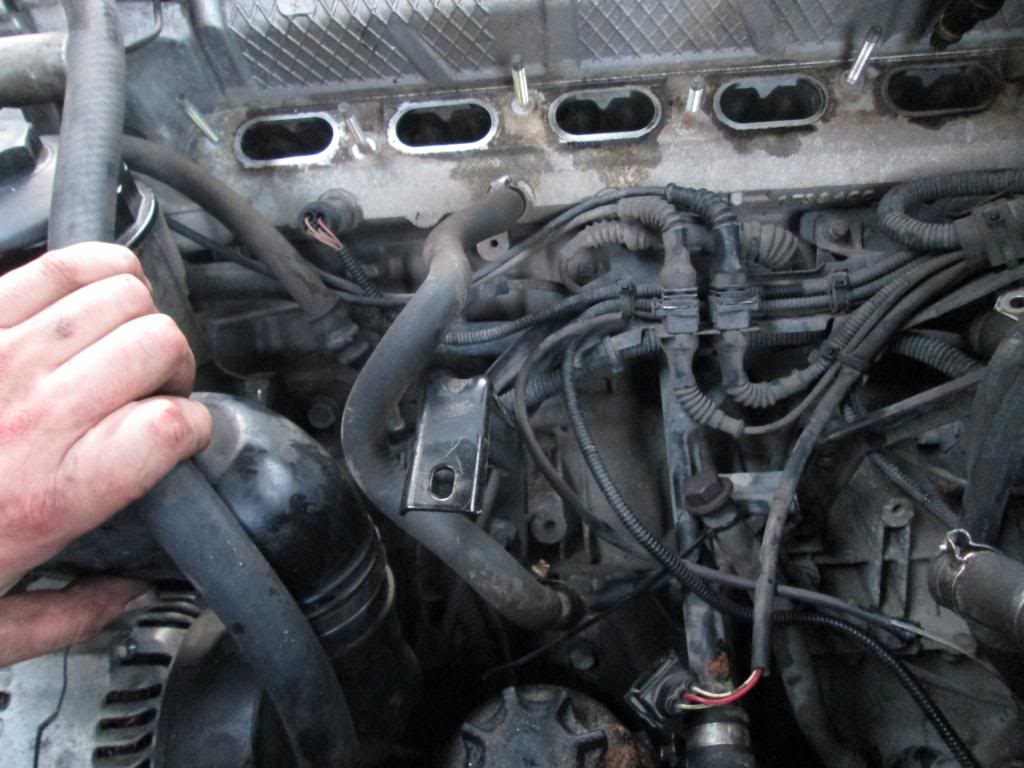 Comparison M50-v-M52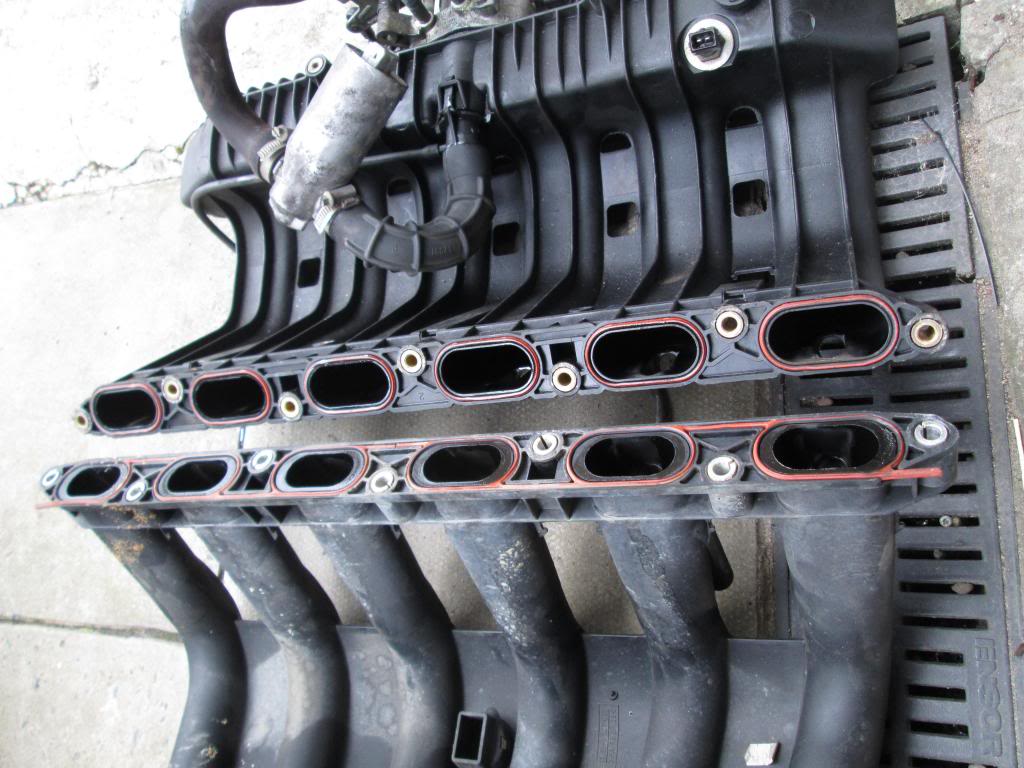 Decided to stick with M50 throttle body (Near identical to M52). Cleaned it up properly.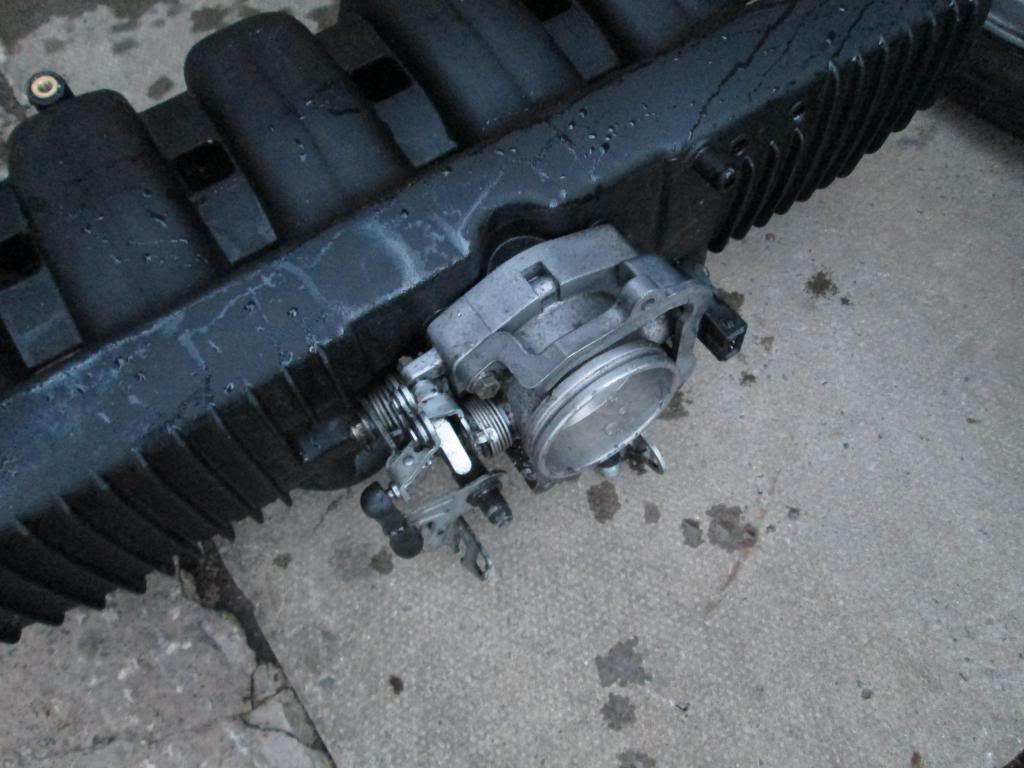 Removed M50 inlet air temp sensor, swapped for M52 item to keep the ECU happy. This was ran through a die to create a thread, then sealed into place on the manifold.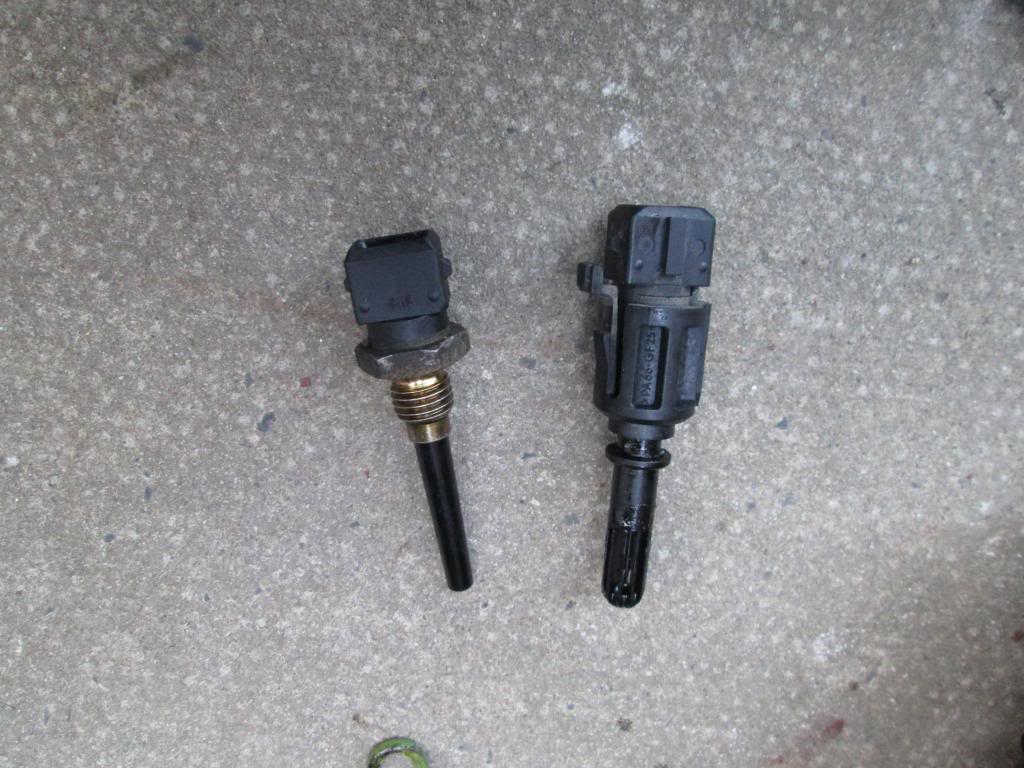 Fitted a new genuine throttle cable for the sake of £15, hate the usual E36 resistant pedal that most seem to have.
Removed the M52 (PCV) oil separator setup, want to keep this simple. Crank case breather now loops back to a catch tank, which then runs to the inlet elbow.
Low down torque was missing before the manifold swap, along with a rough idle, and sometimes hesitant upto 4k. All common signs of the Vanos seals having gone.
I got INPA running on my laptop and hacked together a diagnostics cable from an old VAGCOM lead. Read the codes and got the ever famous VANOS JAMMED/STUCK code.
BMW only sell a compete Vanos unit (typical), using the old design seals still inside (rubber compound goes hard).
Bought replacement seals from USA (
http://www.beisansystems.com/products.html
) and a set of M52 timing tools.
Took it apart.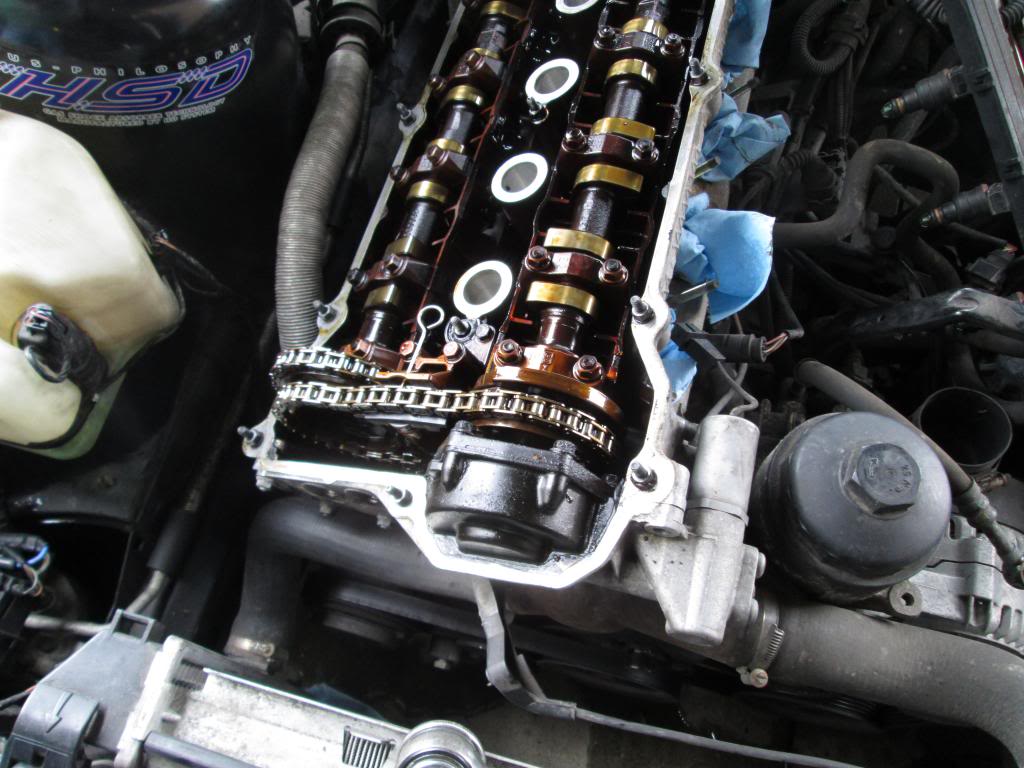 Vanos unit off.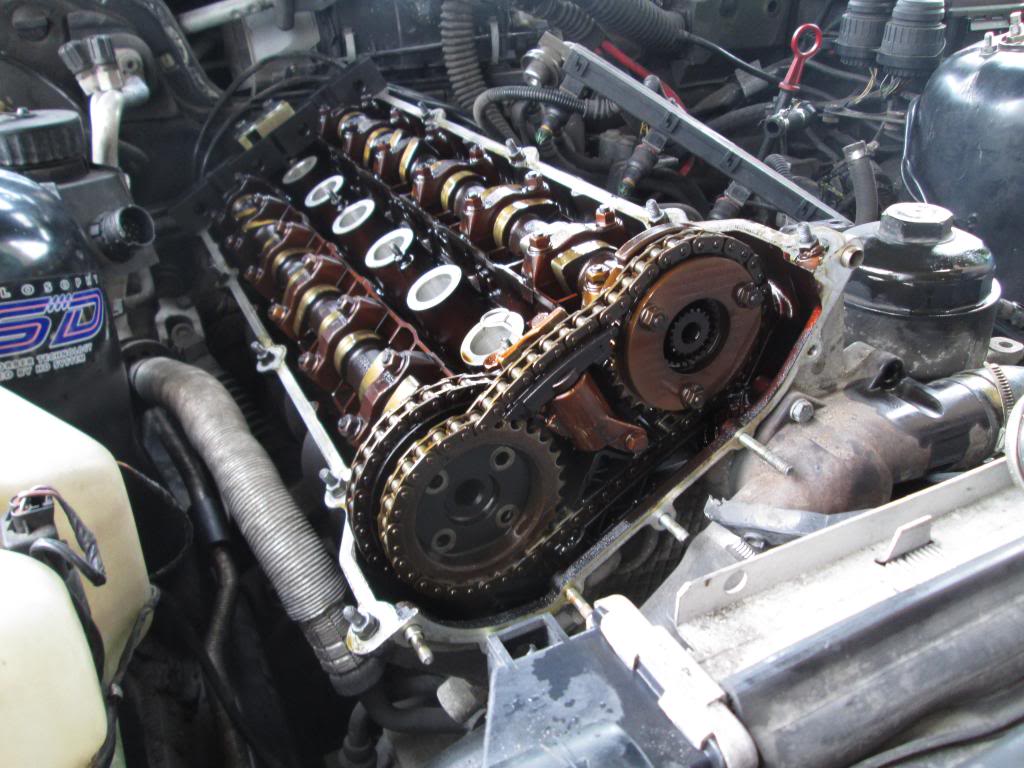 There should be quite a bit of force required to pull/push the piston in/out of its housing when the seal is good. This was loose, rattling and literally fell out of the housing when the cover was removed.
Video: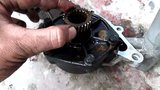 Piston seals removed.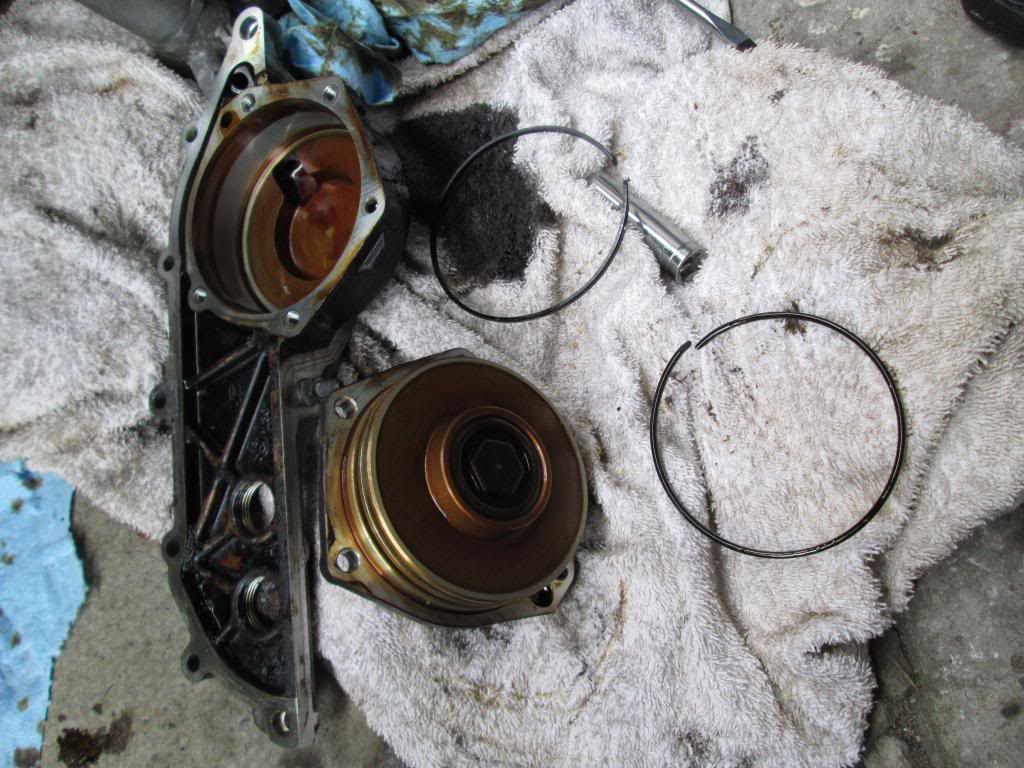 New seals fitted, piston inserted and unit fitted back onto head.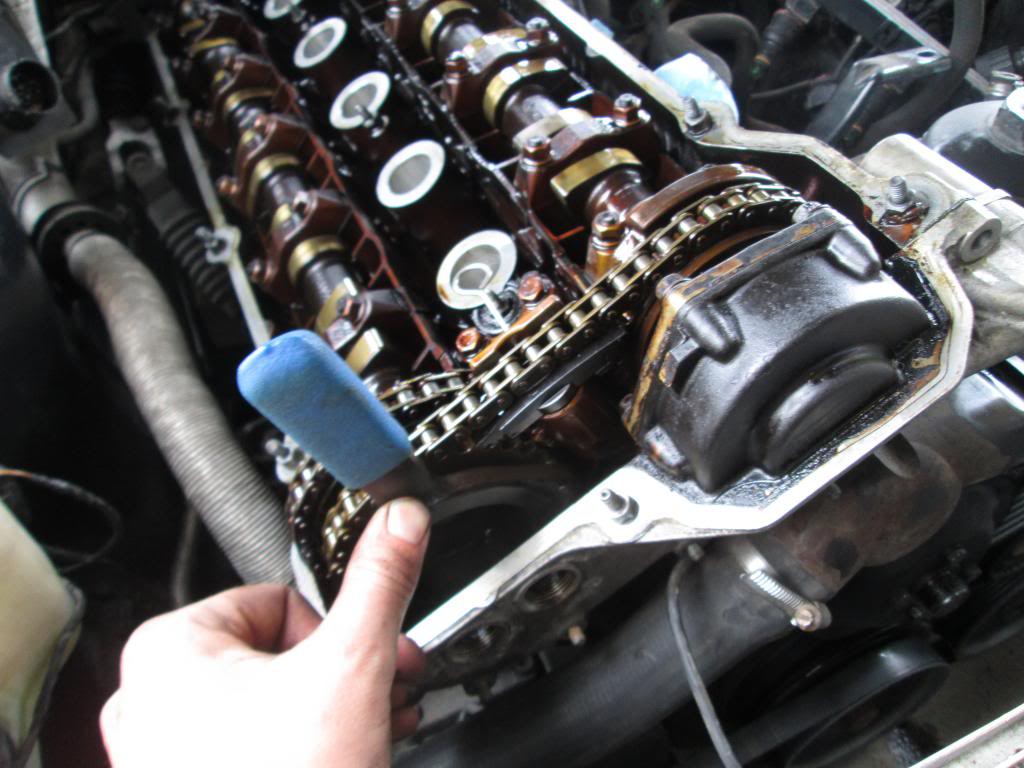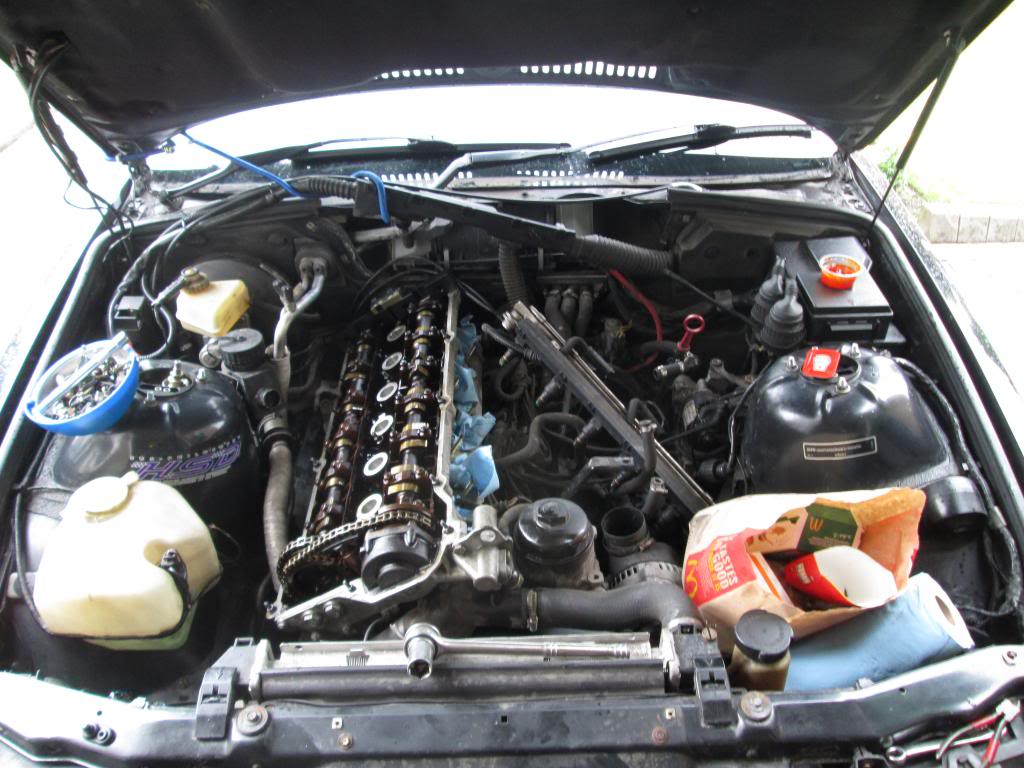 New rocker cover gaskets, replaced spark plugs, tested coils (all good!) and did an oil and filter change.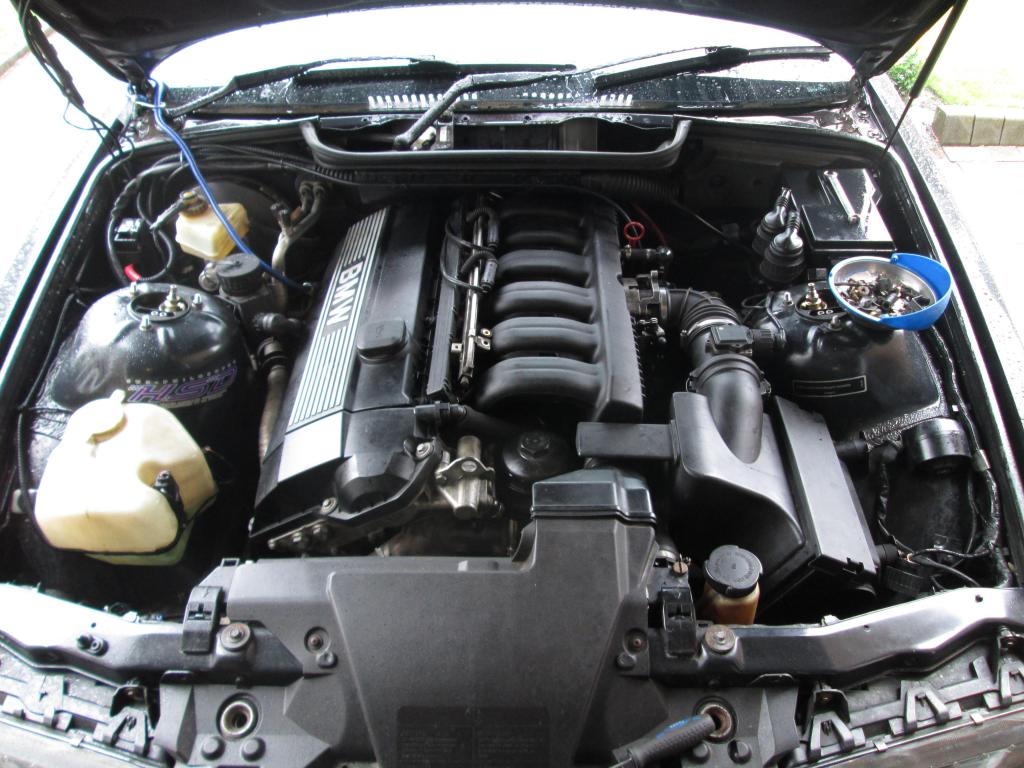 Runs sweet, much smoother. Low down torque returned, pulls very hard all the way to the red line. Diagnostics read again, no VANOS codes returned.
Gearbox felt really stiff, put it down to BMW claiming the box oil was 'lifetime'. Recommended MTF-LT-1, but I'm not putting expensive oil in a high mile box. Dropped it and filled with 75w80 GL4. Much better, but not perfect by any means.
Exhaust was hanging low, tips were scabby and old. Removed the back section, lobbed the tips off and welded some 2.5" straight pipe on there the same as a stock M3.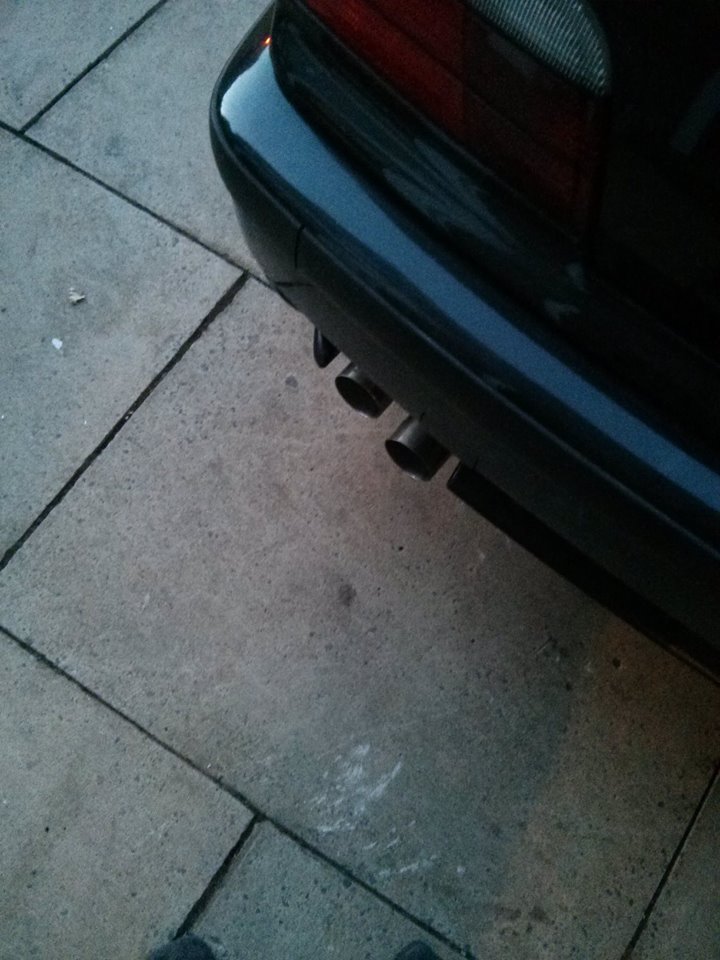 Brakes were shocking when I got it (cheapest of cheap factors pads). Got hold of an M3 Evo setup. Hubs/Calipers/Discs/YellowStuffs. Popped an Evo MC and Servo on at the same time. Nice upgrade and plenty of stopping power to suit the car, only
just
fit under the 16s mind. Front discs will need replacing at some point, but they are ok for now. Rears will be getting overhauled some other time.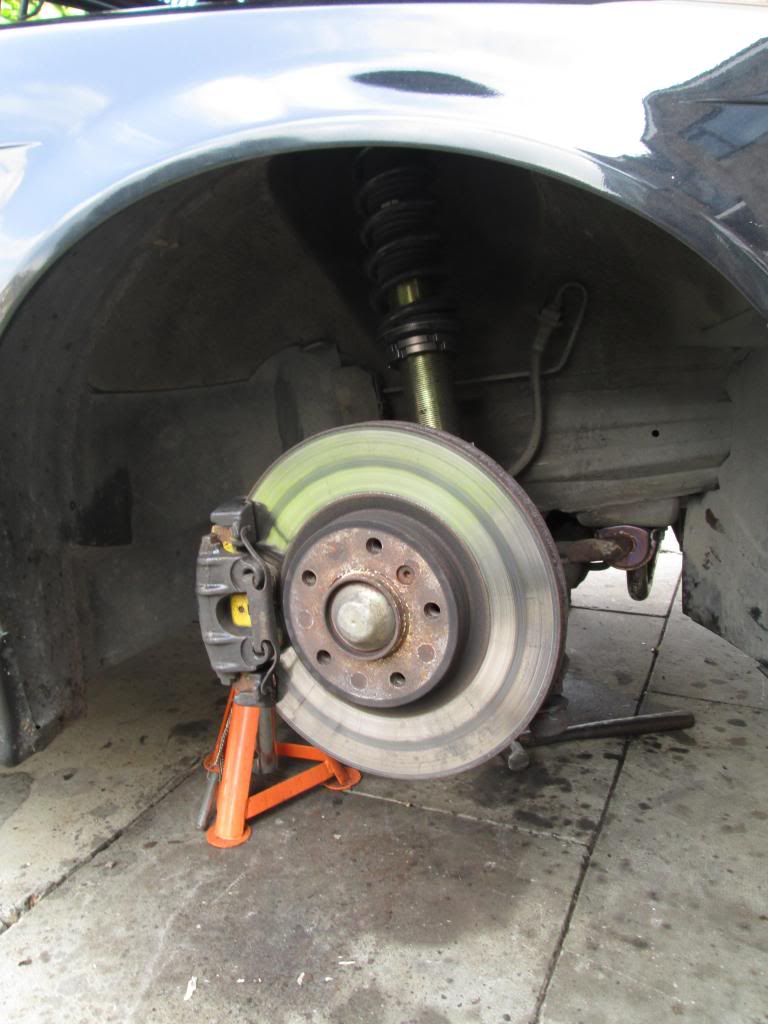 Last edited by a moderator: