So then, this wont be a massively long thread full of modifications & faffing, it'll just be a place to put a load of (cr4p) pictures now & again.
I went out looking for an e92 M3 to replace the M135i and ended up buying this instead, half the price spent meant more money for other things.
Its an '03 with Individual Aegean Blue paint, Lotus White leather & Black birch wood trim. Every option ticked (bar extended leather), including:
Satnav (minidisc lol), Trafficmaster, Voice control, Harmon Kardon, Heated Seats, Electric Sunroof, Folding Mirrors & Electric Rear Blind.
The previous owner had also fitted some Storm Titanium SMG paddles & had the steering wheel re-trimmed by Jack at Royal. With full BMW history, BMW warranty until 2013, BMW subframe repair in March 2014 and an Insp2 done at Redish in Nov 14 inc. gearbox/diff oil, the car pretty much sold itself to me, the history file is about an inch thick!! I'll probably keep up the basic BMW servicing, but do everything else myself.
The car currently needs a clean, but here are a few pictures anyway, i just love the colour combo, the interior is just sublime imho!!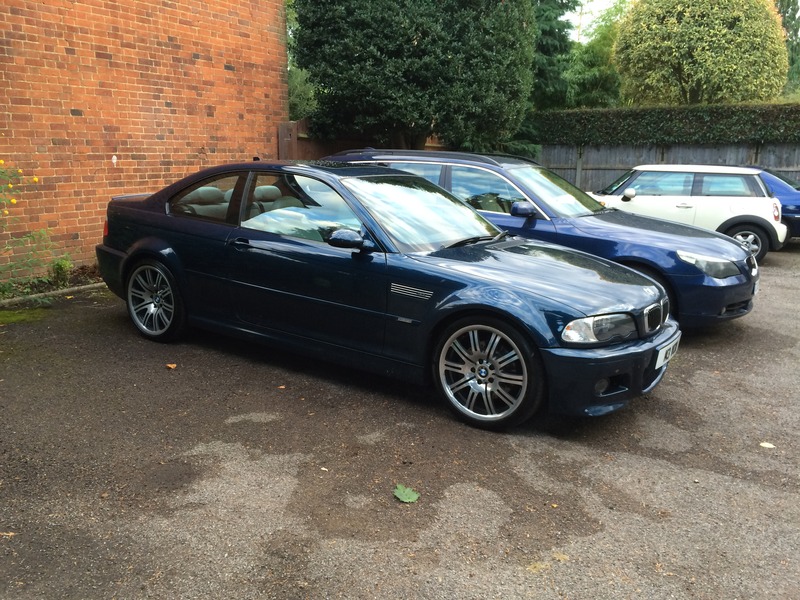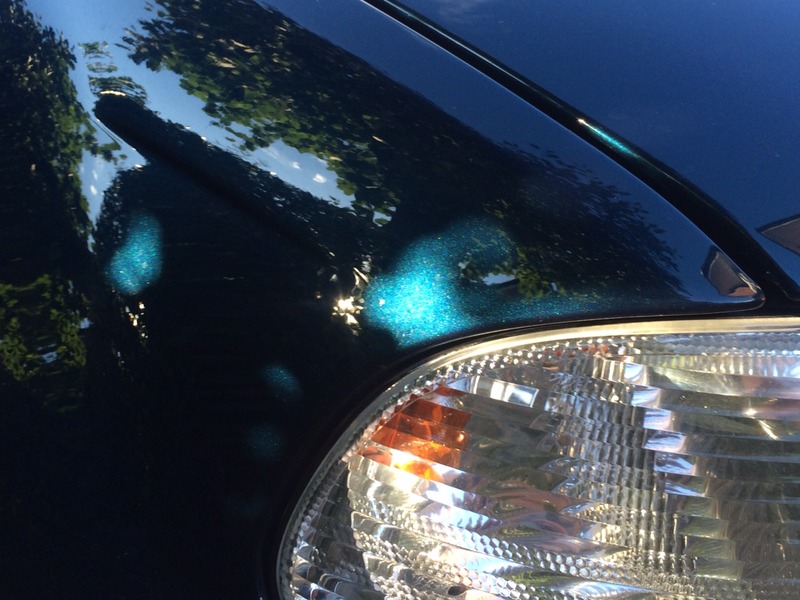 Current fleet: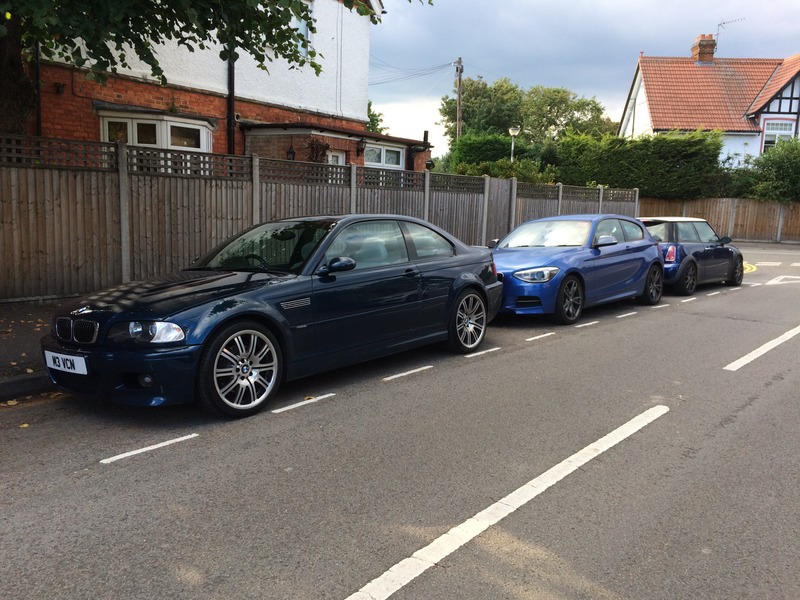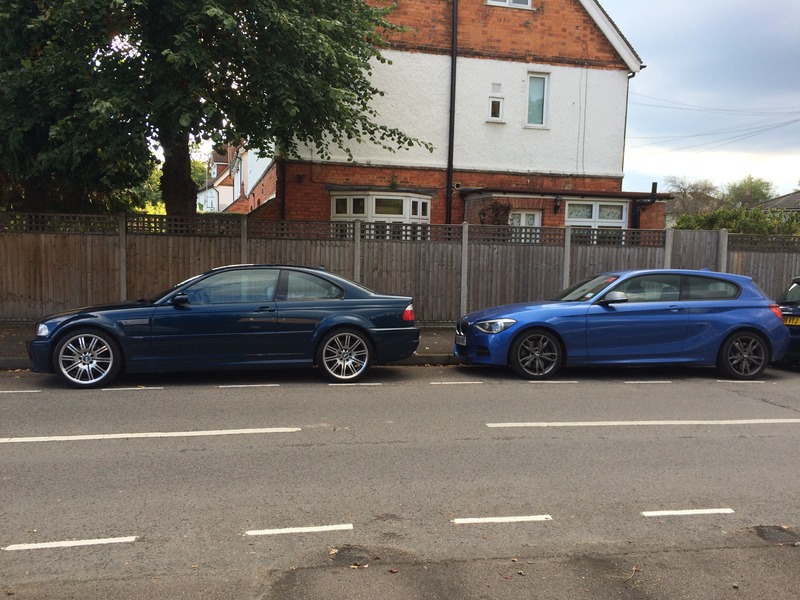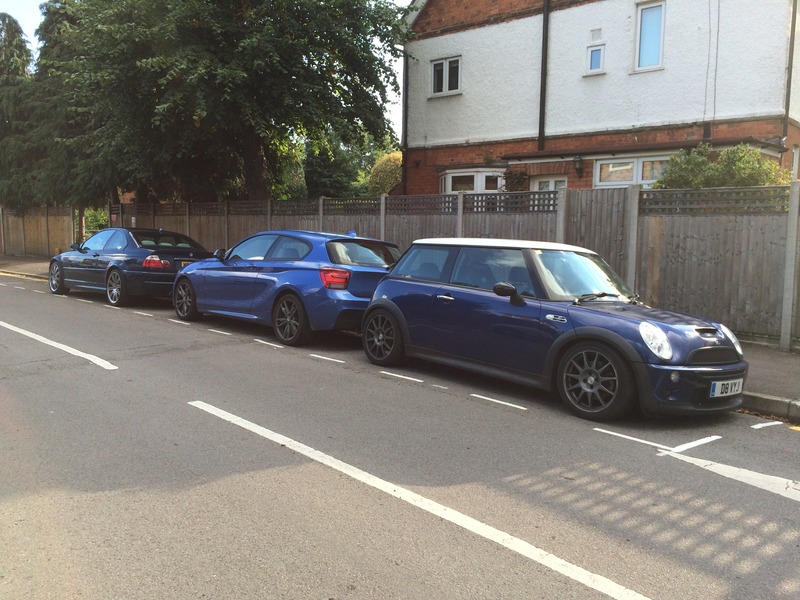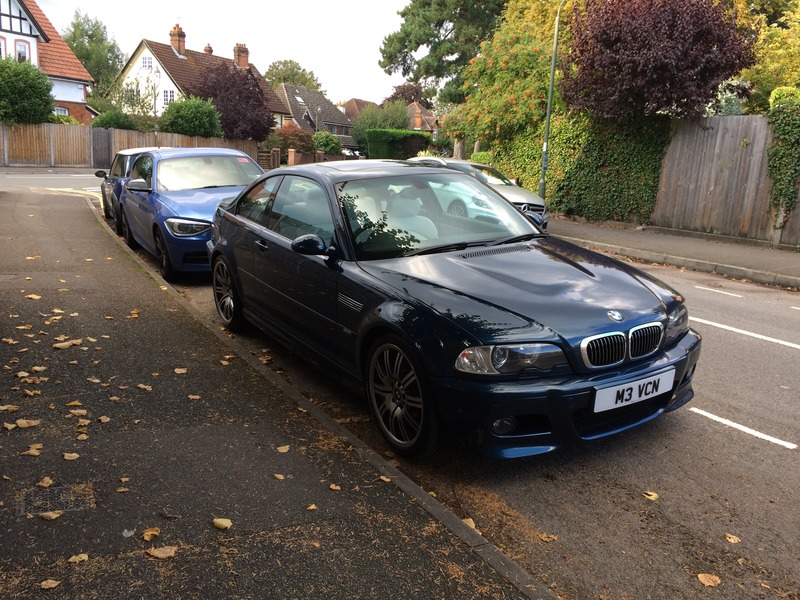 The masterpiece: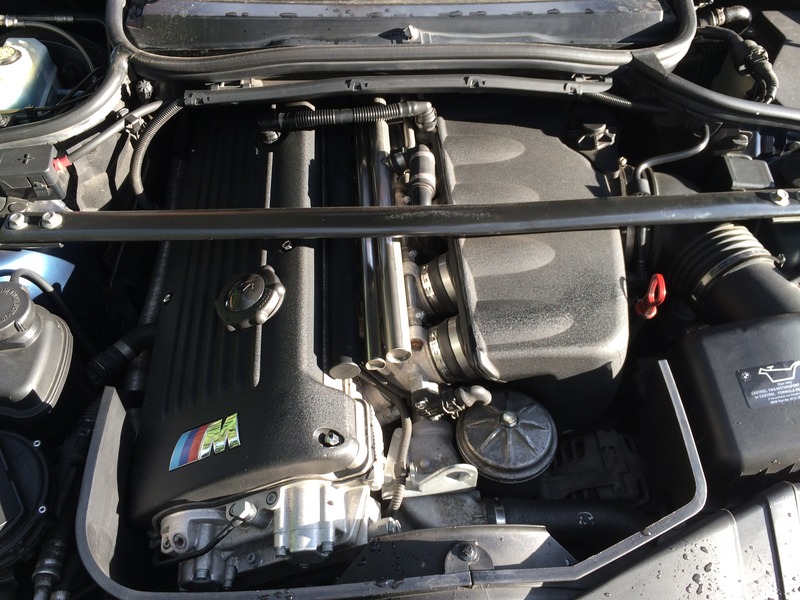 Lotus white goodness: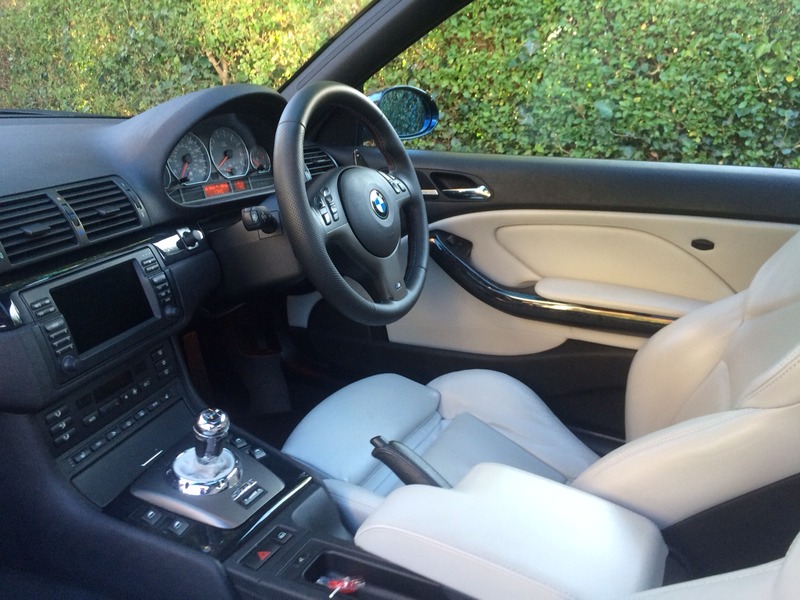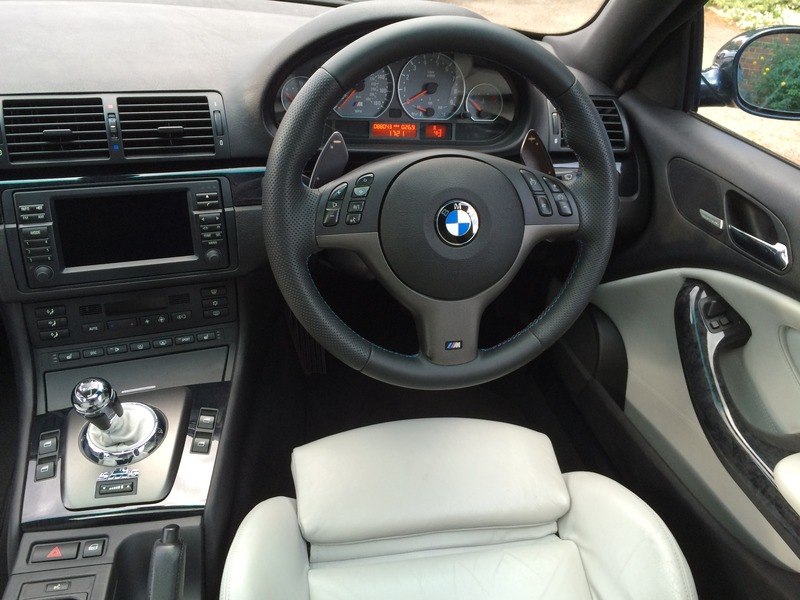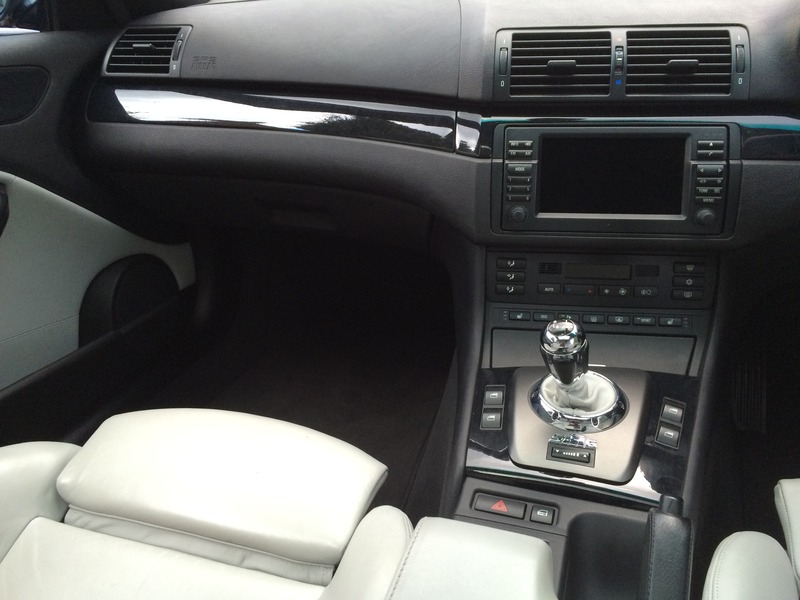 Trafficmaster, proper oldskool display style lol!!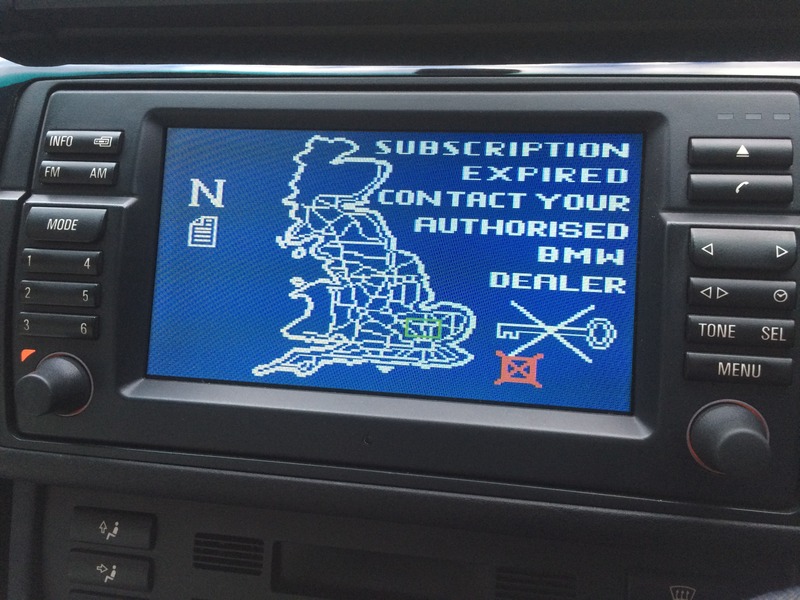 Minidisc player lol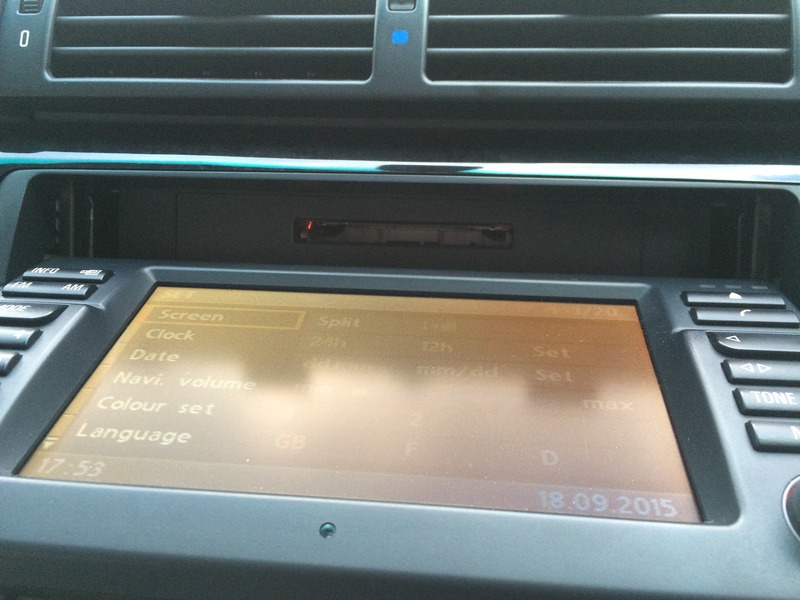 And the colour when clean: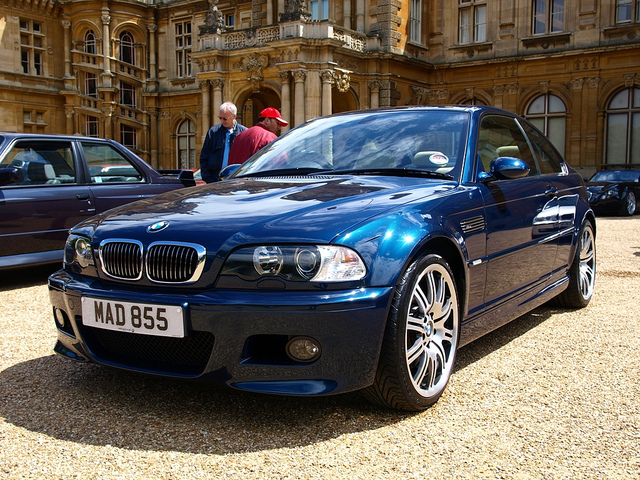 Things that will be changing? I quite fancy a Storm Titanium SMG shifter to match the paddles, as so: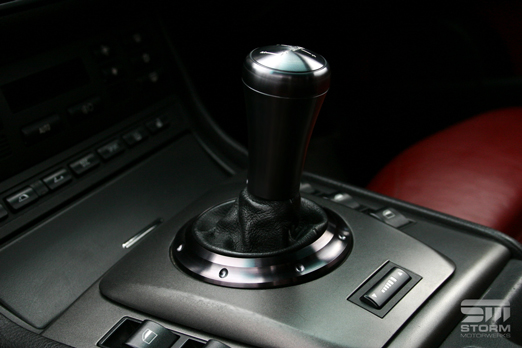 Other than that? Maybe some Eibach springs when the OEM ones fail, CSL gearbox settings and possibly an airbox, the car isnt as loud as i remember, although i am probably just used to 3.0 turbo noises being played through a speaker in the car