@Typhoon
told me I should be doing a project thread for my 1.2 Dynamique, I had thought there would be no interest for it but he thinks otherwise, so here goes!
The car is a 2004 1.2 Dynamique with 56,000 miles when I bought it.
Back when I was 17 the car was bought for my brother who was 17 at the time for his first car and it sat idle on the driveway for a good couple of years with the occasional start.
A few years went by as he didn't put the effort into passing his test. By this point I had moved out. I then discovered that he had passed his test and was driving the Clio about!
Skip forward 2 months and I find out he has now bought a van as the Clio wasn't practical enough for him, so the Clio was for sale.
Here it sat for another few months as it was stuck in limp mode permanently and the car was with another brother at his garage while he figured it out. Turns out the ECU casing had chaffed into a wire. Wire cut, soldered and re-sealed, all is well!
The car was bought:
Lowered on Eibach Sportlines
On 17 alloys (check what make) with 10mm rear spacers
All 3 rear windows Limo tinted
Uprated Pioneer door speakers with separate tweeters mounted behind wing mirror trim.
Dodgy Ripspeed DVD head unit
2 x Mutant 6x9's in parcel shelf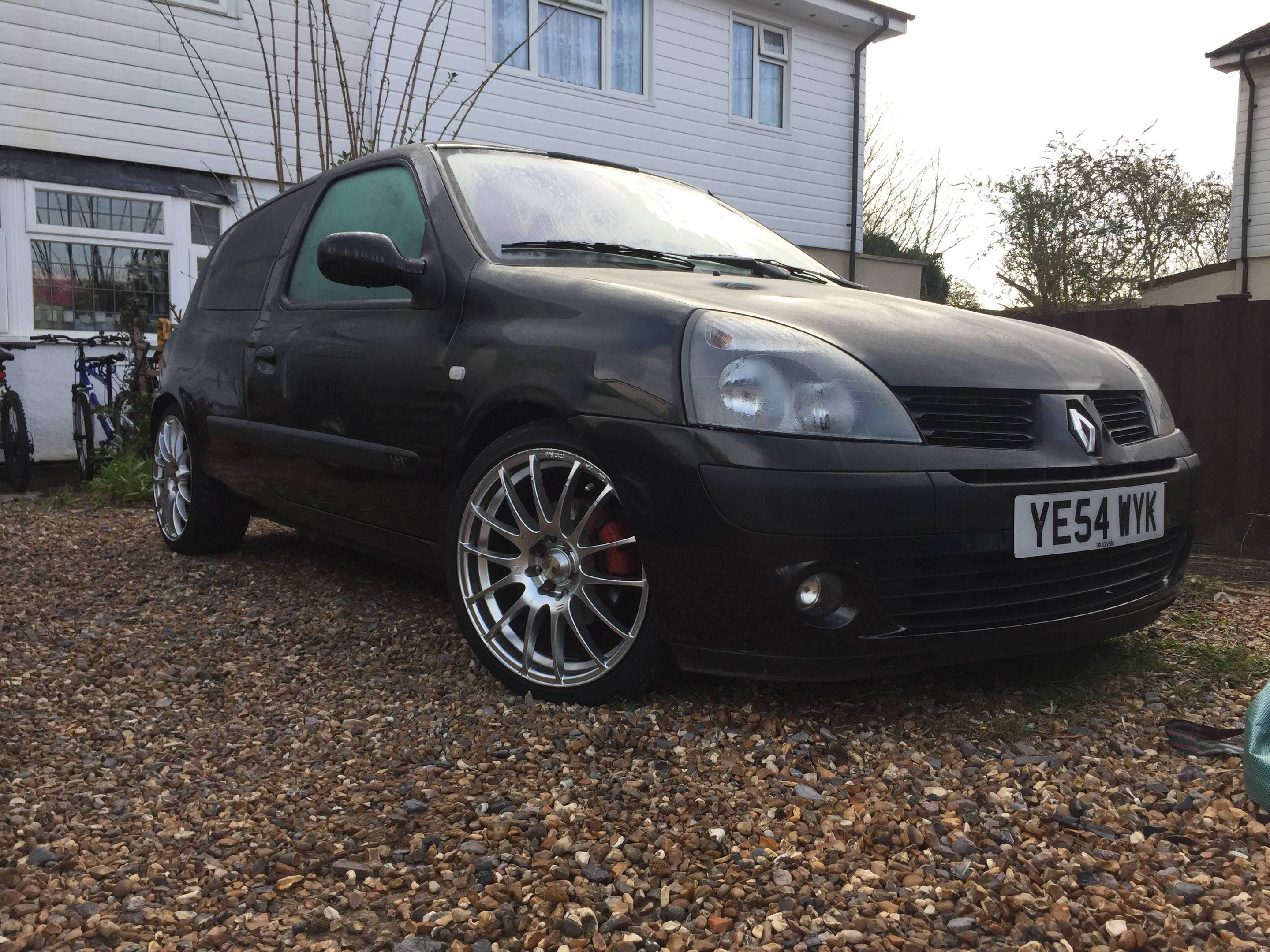 So, the project starts here.
First thing I did was remove the stickers from the rear of the car that the car was bought with.