George's turbo 182 project.
I have owned my FF 182 for over 3 years now, I purchased it as a 40k mile - full service history car and it was in pretty good condition for its age.
Initially the plan was to keep it completely standard and up until now I have done reasonably well!
Firstly the exhaust started blowing, so I chopped that in for a scorpion rs192 - which has been great tbh and I didn't have half the fitment issues that most people seem to? Then, one of the welds on the catalytic converter started leaking - after welding it twice I decided to replace it with a scorpion de-cat.
Servicing in my ownership has been done by Mick @ Diamond Motors (whom I cannot recommend enough!) and the car has never wanted to for anything.
Last year Russ (Midlands Car Care), spent some time making the car look a lot fresher: (
http://www.cliosport.net/forum/show...-Black-Gold-RS-Clio-182-RaceGlaze-Black-Label
!!)
I have replaced the standard steering wheel with a Sabelt one, which has been modified by me to keep cruise control.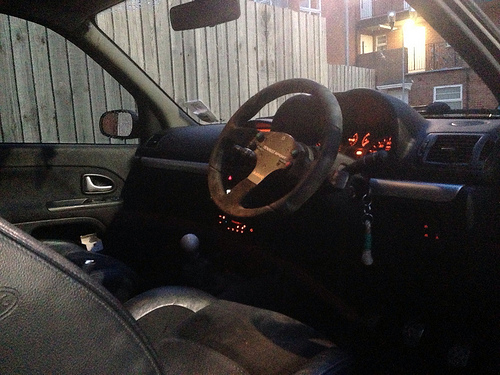 So that pretty much brings us up to date;
BG FF182
Eibach sportlines
Scorpion RS 192 (with de-cat)
Sabelt steering wheel
Phase 1 gearstick
Mintex 1144 pads and brembo HC discs
MAD spacers (20mm hub centric front and 10mm hub spacers)
Full service history.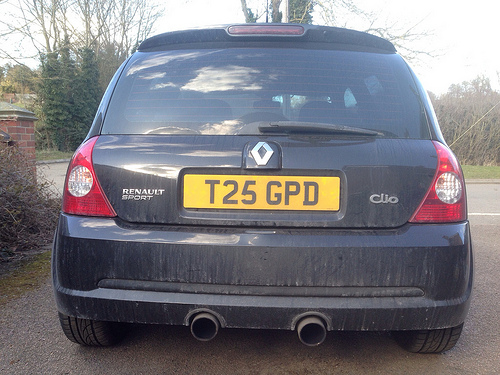 Untitled
(this is how she normally looks tbh!)
Then at the end of last year Chip (legend - really nice guy) offered me a ride in his phase 1 turbo (this was pre-diff and forging) so I popped down to Staines.
Frankly it was hilarious! I decided from then on that I needed to turbo mine, so over the past 8 months or so I have been accumulating the bits I need and I am starting the build (from the comfort of my own home) in the next two weeks.
Specification of build:
Engine:
Wossner 8.5:1 83mm forged pistons
Forged H beam conrods
ARP 2000 rod bolts
Genuine Renault big end bearings
Genuine Renault main bearings
Genuine Renault head gasket set
Genuine Renault Oil squirts x4
Genuine Renault timing belt kit
Genuine Renault oil pump
Genuine Renault water pump
Rs lower inlet
Second hand R26 injectors
ARP head stud kit
Pistons weight matched and balanced
Con rods weight matched and balanced
Crank pulley keyed to crank
Crank fully balanced with flywheel
Standard Ph1 head
Powder coated rocker cover and sump
Block refreshed in black paint
Every Ring, bearing, gasket or seal is brand new on this engine. It was built by mike (from MWM) who has been massively generous and helpful in terms of advice and putting up with my persistent questions!
On top of this I have purchased a phase 1 fuel feed and return and the uprated fuel pump from the engine dynamics kit.
As well as uprated engine mounts and a polybushed dog bone.
Turbo:
GT2860 with 62 trim inlet wheel in a .86 A/R exhaust
housing - supplied new by CR turbos
Intercooler and exhaust:
Purchased from the engine dynamics kit, along with pipe work and exhaust fittings/pipes
Engine management:
Undecided
Brakes:
406 Brembo callipers with braided lines. (possibly changing to willwoods to keep my 15" winter wheels and tyres)
Gearbox:
Undecided - options are either to diff a standard box or to stump up the cash for an 02m gearbox conversion. This will be in the spring now.
I think that's everything! But there will be plenty more to add over the coming weeks - thanks for reading.
Last edited: