Well I bought my Cup in August 2011 and started a project diary then, but didn't keep up with it and it wasn't that good anyway.
Instead of trying to catch up and start again, I thought I'd start a project diary from now, and document any changes with the Clio this year. I plan to do a number of track days this year so figured it would be the perfect year to change bits on the car and document the improvements (or epic fails!)
Here's some pictures taken today. This is how she currently sits, in all her dirty glory. I haven't got any drive to clean it at the moment as the swirls are horrendous. I'd rather hide them with the dirt!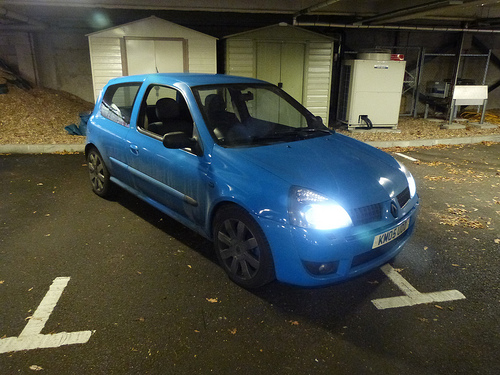 Car Park
by
Jon_KTM
, on Flickr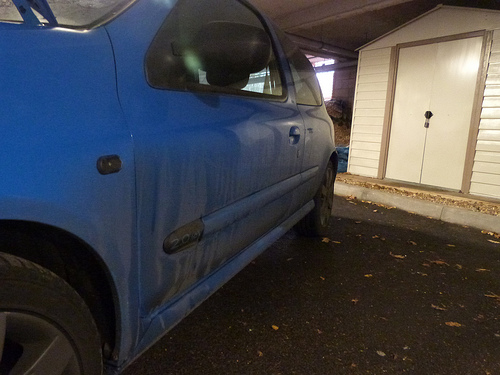 Car Park
by
Jon_KTM
, on Flickr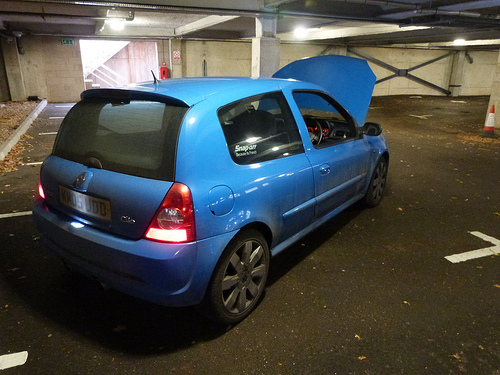 Car Park
by
Jon_KTM
, on Flickr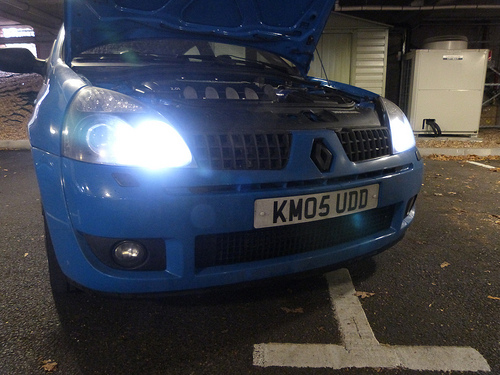 Car Park
by
Jon_KTM
, on Flickr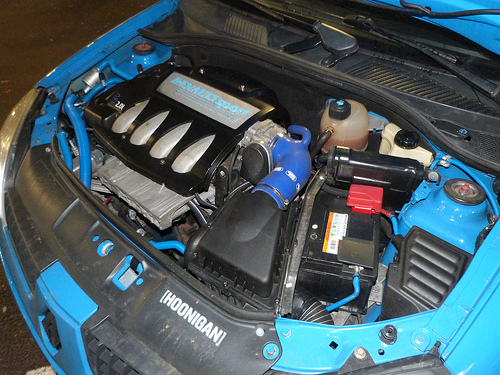 Car Park
by
Jon_KTM
, on Flickr
As you can see, it's HANGING. It won't be getting cleaned for a while as I'm planning on spending 4 days over the Good Friday bank holiday correcting the paintwork and protecting it with a nano sealant (not into waxing anymore, too much effort!)
And yes, the stickers will be going... I'm also having some bits resprayed so the wing mirror covers will be going back to RB, reason for the wrap is to cover some horrible scratches on the O/S cover
Some interior shots, just as filthy: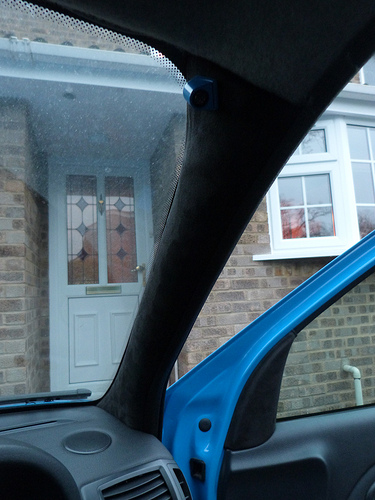 Alcantara A Pillar
by
Jon_KTM
, on Flickr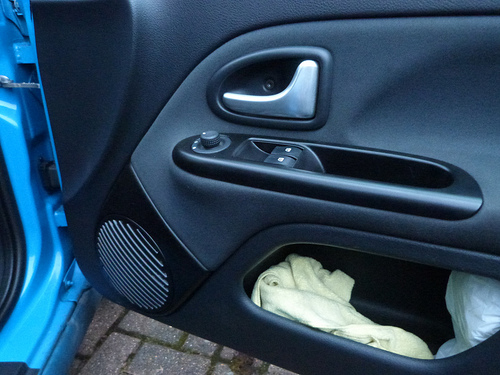 Satin black door speaker/handle
by
Jon_KTM
, on Flickr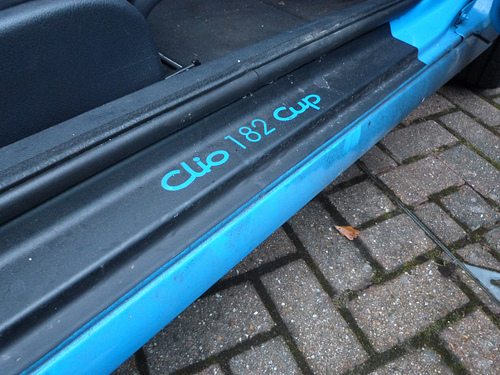 Sill
by
Jon_KTM
, on Flickr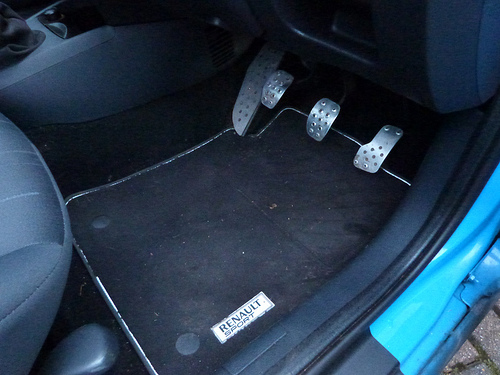 RenaultSport mat
by
Jon_KTM
, on Flickr
Lastly here is a dyno printout from Surrey RR in January 2012: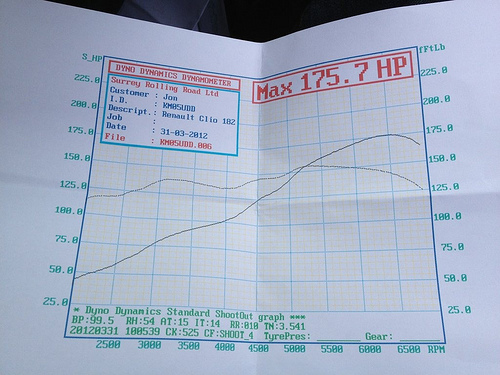 Surrey RR Jan. '12
by
Jon_KTM
, on Flickr
Only thing not on the car at that point was the decat. It was also run 'as is'. Had been 4+ months since the service and the only preparation was a top up of VPower!
Current specification is as follows:
-ITG Panel filter
-Ktec remap
-Samco induction hose
-Milltek exhaust including decat
-172 black insert xenons
-Alcantara bits
-RenaultSport mats
I have booked myself and the RB in to the South Central Surrey RR meet on February 9th and Bedford Season Opener on the 16th, so in preparation for these 2 days it's going to be an expensive month!
This month's plans:
-FULL service including some upgrades
-Send off spare gearbox to Agency Transmissions for full rebuild
-RSTuner remap
-Samco coolant hose kit with new thermostat and coolant flush
-Steering rack bushes
-Battery cover and top mount covers from M.A.D.
-Fix centre exhaust hanger
-Bolt check and visual inspection prior to trackday
So I hope to update this project and keep on track a bit better than the last one. Got a bit more time on my hands at the weekends now so all being well there should be a good amount going on in the next few months.
If you've got this far then well done! And as always comments and criticism are welcome, everyone has different opinions after all so don't keep them to yourself!
Jon