Chapter 1 – How on earth did I get to own a Clio?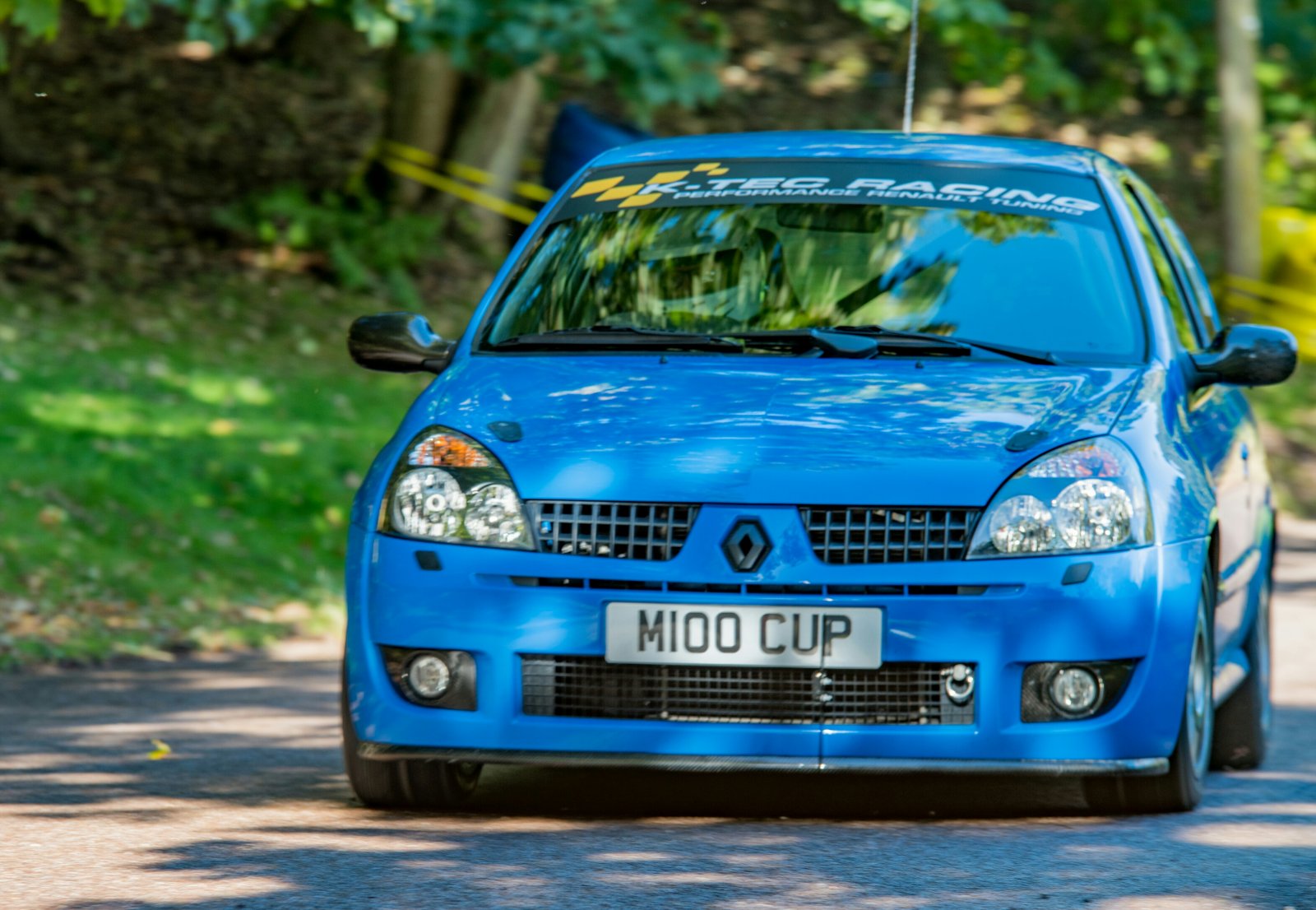 2016 will be etched in my memory for 3 main reasons -
Brexit referendum;
Trump being elected as the leader of the free world;
After 50 years of motoring I bought my first French car – a Racing Blue (RB) 182 for Hillclimbing and Sprinting (M100CUP).
Last week I posted few photos of my RB 182 on the
'All Racing Blue 182s on this Forum'
thread and had some favourable comments … so I thought I would expand on how I arrived where I am today: yes, my claim to fame is that I'm probably the oldest bloke on this forum, thrashing an immaculate Clio up some very steep hills and around a mixture of race circuits ... just for fun.
It was quite a shock for me to find myself owning a Clio – I'd always liked the
Nicole / Papa
videos but I never, ever imagined I would own a little Clio! In this project write up I'm
not
going to focus on the technical build of the Clio for hillclimbing and sprinting – there are already some really excellent threads on this forum that provides masses of information on how to build a fast Clio for road or track . Instead I will try to explain how I developed a passion for this type of motorsport, some of the main learning points / mistakes along the way and life with the Clio.
I'm thinking of three 'big' posts to start with before I go into maintenance mode -
Chapter 1 - this post – explaining my background and 10 years of hillclimbing and sprinting in a Caterham Superlight 'R' and why I wanted a small 'hot hatch' instead of a 'red hot' Caterham;
Chapter 2 – looking at the build and delivery of M100CUP by K-Tec Racing. I know there have been some negative comments on K-Tec on this forum but hopefully I can paint a slightly brighter picture;
Chapter 3 – the first few competitions in M100CUP. What I like and what I find quite awful about M100CUP.​
So let the first chapter commence in earnest with a history lesson ….
I worked in Russia for about 10 or 11 years and my first Caterham was a 'bonus' to myself for enduring years of misery, working in the despair of Moscow. I counted up the entry stamps in my collection of Passports – 126 trips to Moscow, each one between 2 and 3 weeks. A lot of time out of the UK and a lot of time on Aeroflot.
When I suffered bouts of boredom / depression at work in Moscow I used to look on Pistonheads and think about what I should buy as my 'bonus'. I settled on a Caterham 7. My first Caterham was a beautiful British Racing Green Classic – with a 1600 Ford 'crossflow' engine and twin 40 webbers. What a noise - I was hooked on Caterhams.
It was a natural progression to then go for a faster Caterham (a Superlight 'R' – pic below - carbon body bits hence the name 'super light') and of course then to dip my toe in the competition water with the Lotus Seven Club. I loved it, so to cut a long story short I developed the Superlight 'R' into a really fast car for competitions that was still road legal – and really, really scary on the road.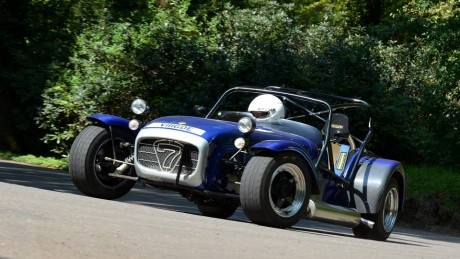 The video below was taken in 2014 at Castle Hillclimb in Cornwall (turn the sound up so you get the full effect of the 'K' series engine singing at
8,300 rpm
):
2014 was a good year for competition wins for me – I think it was 16 or 17
'First in Class'
awards..... and well into the top 10 overall for the two championships I entered: Association of South West Motor Clubs (ASWMC) Speed Championship and the Wiscombe Hillclimb Championship.
The video below shows Wiscombe Hillclimb from inside the Caterham – my favourite venue. Its difficult to imagine the adrenaline rush you get driving as fast as you can up a single track road – the Caterham was over 90 mph up a narrow, single track, 1 in 4 hill, just feet away from the Rhododendrons on each side of the road !!
So two key learning points for me to pass on in Chapter 1:
1) If you are looking for a relatively cheap and safe entry into Motorsport then I strongly recommend Hillclimbing and Sprinting (collectively known as Speed events). This is competition against the clock … cars run singly, so there is no one else to take you off or to crash into. You only go as fast as you feel comfortable. There are a wide range of 'Road Going' classes that you can enter, its great fun and a Clio makes a great entry level machine (more of that later).
2) Running a Caterham or similar doesn't have to be expensive... in fact I think it was remarkably cheap: my Superlight 'R' inclusive of trailer cost me £16,500 in late 2005 .... major expense in 2013 when I had a £3,000 engine / gearbox refresh and £1000 upgrade for a fantastic set of Nitron dampers. So my total investment was less than £21,000 over the life of the car. I ran the car in competitions and on the road for 8 years and sold it for a fiver short of £20,000.
Total cost for 8 years ownership - £1,000.
Yes, there were new tyres, oil changes, pads, tax, MOTs, etc but most of the servicing was run of the mill stuff which I could do myself. So for 8+ years I had a very cheap, very fast, competitive car that I used all over the country...... great fun and a lot of good friends made.
(Thinks - perhaps the second learning point applies to many unusual / exotic cars... if you buy well and look after it then it should retain its value?)
At the end of 2015 there were a number of factors that caused me to rethink what car I wanted to run in Hillclimbing and Sprinting -
Retirement fast approaching;
Loss of garage space to safely store the car;
The Caterham was becoming an effort to climb into through the full cage;
I was fed up with getting the car off and on the trailer;
Time to reduce my investment in cars, free up some money - and get something cheaper!
I sold the Caterham in September 2015 (advertised it on the Tuesday, sold by the Thursday).
So I think that is the end of Chapter 1 – the next instalment will cover how I decided to got for a hot hatch Hillclimb / Sprint car, the options I looked at and how I came across M100CUP.
Chapter 2 to follow ….. bit of a teaser photo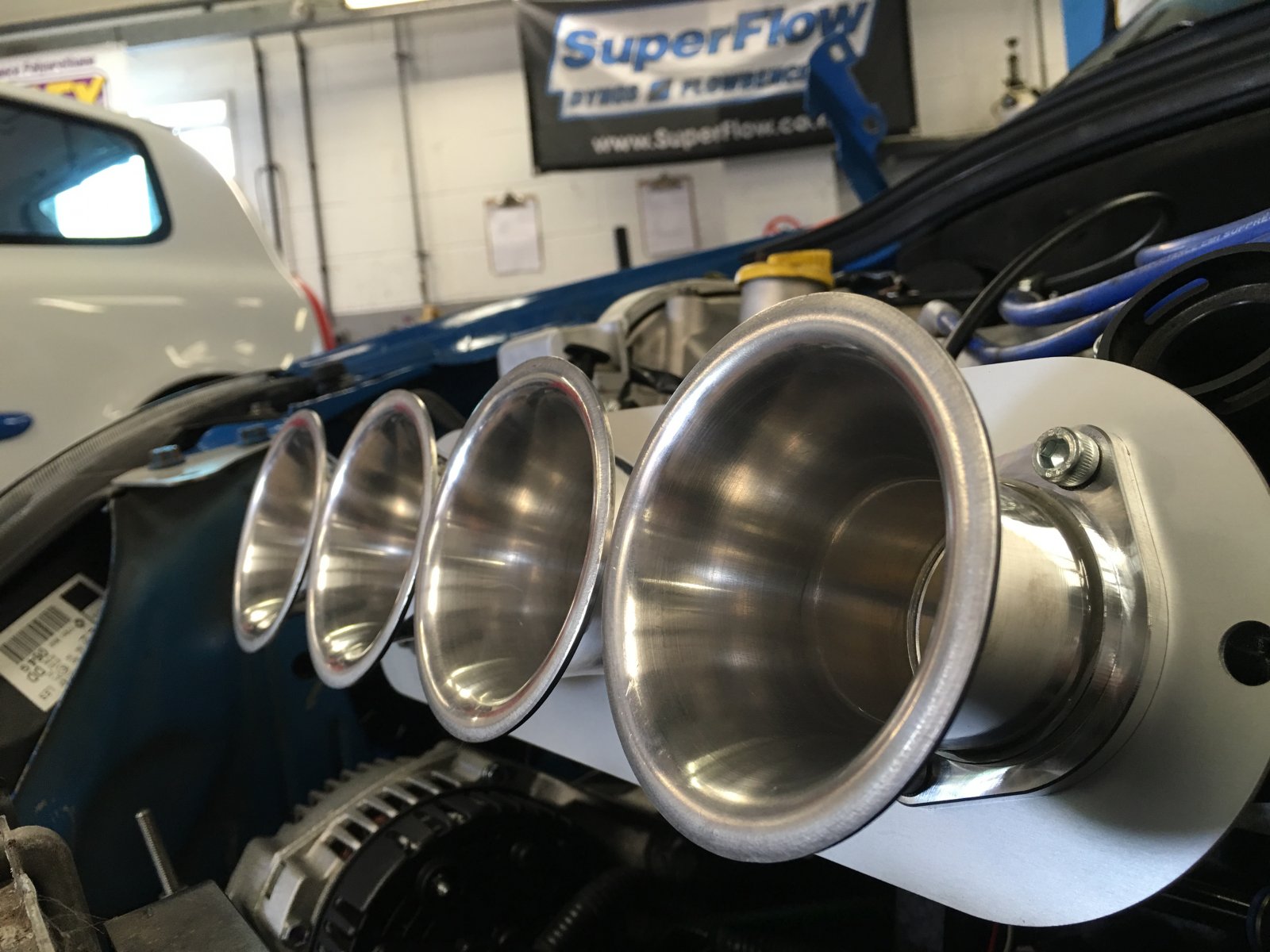 Last edited: