So, my Trackshed R53 (
http://www.cliosport.net/threads/another-mcs-the-track-day-toy.755737/
) is currently smoking like a chimney & needing the valve stem's doing, so last month i bought a Lohen BVH. However, by the time id worked out that i also needed a Janspeed manifold, Tomcat, Catcam & 550cc injectors to make use of it all, i realised that that was a daft amount of money to spend, so will be simply be fixing the valve stems myself, at some point. Probably.
With that in mind, & not wanting to use my e90 M3 on track, i bought an R56 fJCW to use in the meantime as a runaround, trackcar, ringtrip vehicle. Makes sense to me at least 😂 So here it is, in all its British Racing Green glory :thumbup1: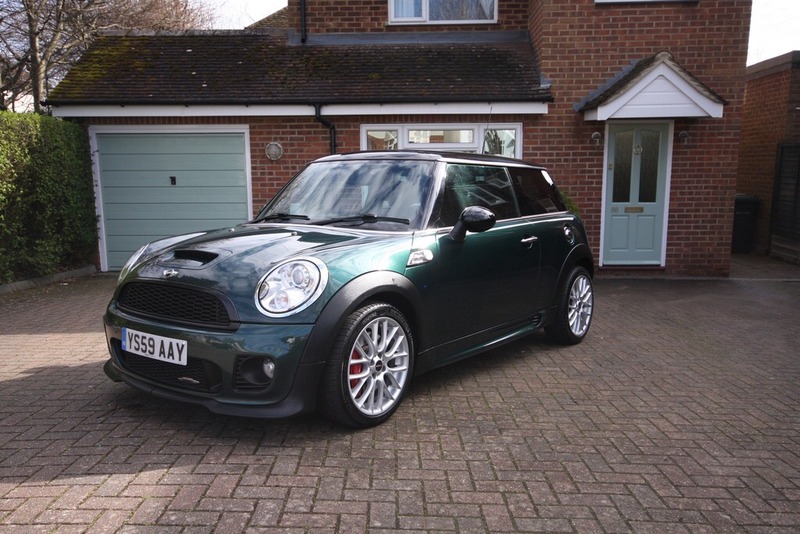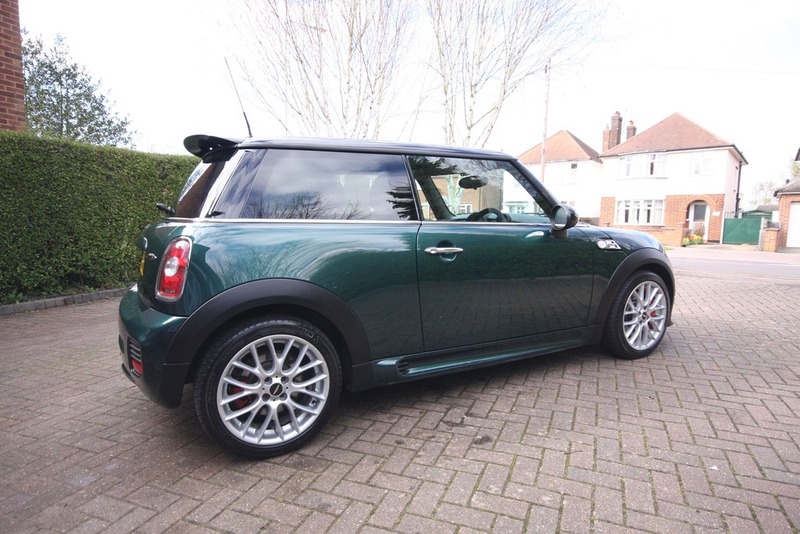 Upon the drive home i realised a number of things:
1. The standard seats are utter gash
2. The de-cat is f*cking loud at 3k rpm and needs to come off
3. The flywheel is most definitely juddering, but i knew that anyway
4. It torque steers all over the place
So, considering i had simply intended to drive it around as is, i started buying parts 🙈
Some before/afters: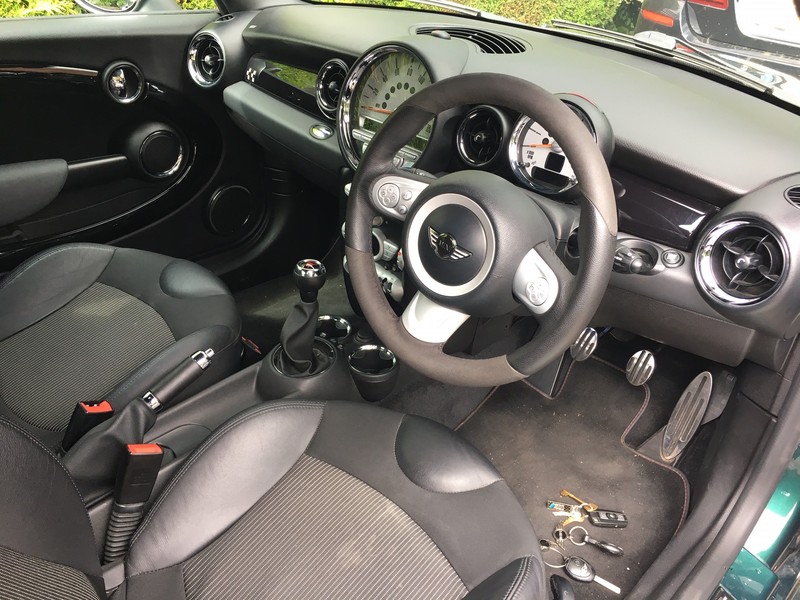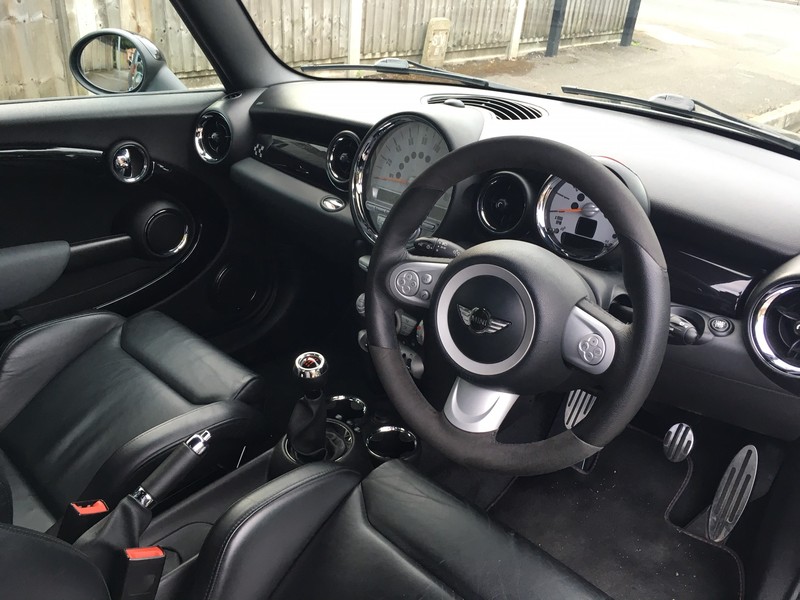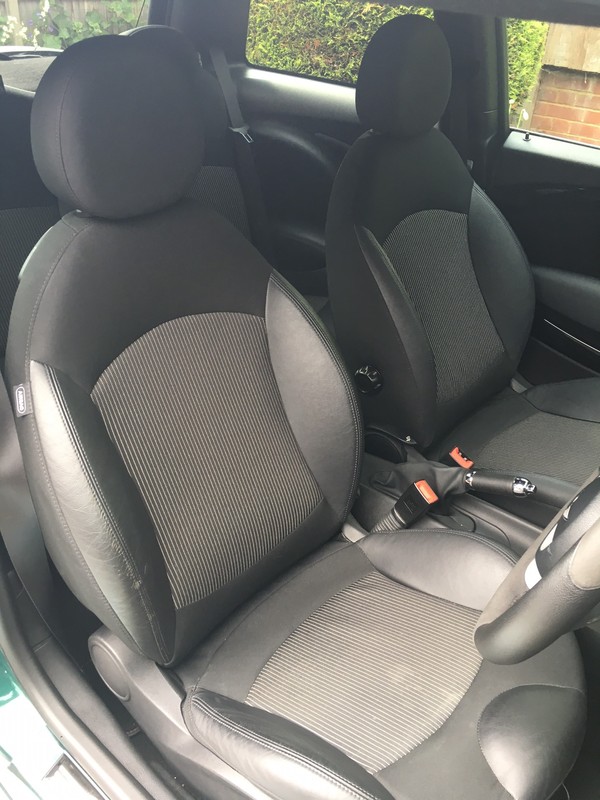 Much better, although even on their lowest setting, they sit higher than the standard things did. Odd.
I then taxed it and drove to Norfolk to sign up a customer. Not only is the tax f*ck all at £16 a month (the M3 is £50 lol), but it averaged 40mpg, i mean WTF, do these things run on fresh air or something? I wasnt exactly pootling along, its a new car!!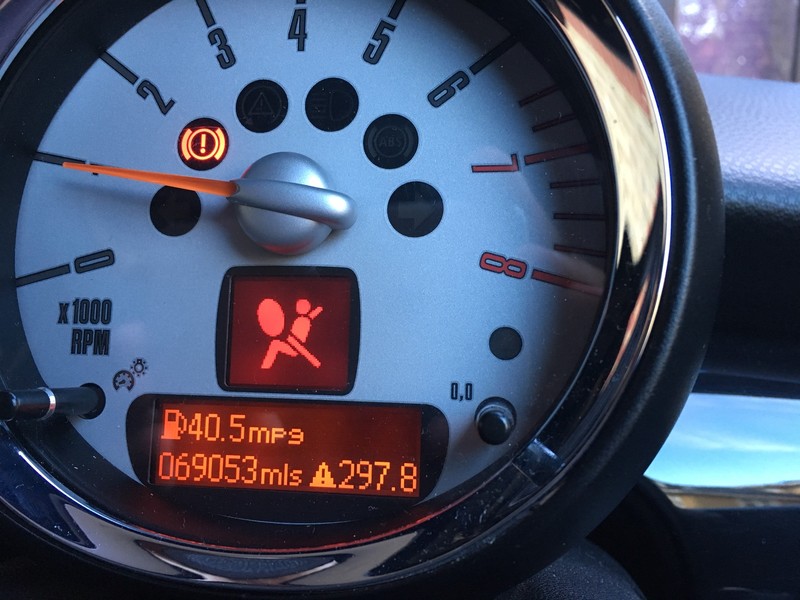 I really like it though, compared to the R53 it feels a million times more modern, a far better day to day car, but not ultimately as much fun i dont think. The steering/gearbox arent as precise and the power delivery is well, its turbo'd, so you dont get the N/A like rev hungry nature of the S/C engine. It does however feel like an utter rocketship for such a small car with only what 215bhp or so (assuming the de-cat gives 10bhp?).
Last week i bought an Airtec FMIC off MT, & today i ordered an AEM N14 Intake from Lohen. I also want some BC Racing RM coilovers.
Clearly im not modifying it all :tongueclosed:
With regards to the flywheel, ive emailed Lohen about the Helix SMF & Organic/4 Paddle but they are currently out of stock. Depending on where i go with the car, i.e. whether it stays/replaces the R53/M3/whatever, ill also get the front wishbone bushes (probably attributing to the wobbliness & torque steer) changed & maybe fit a Quaife. That is a all a very big job when it comes to labour however, so will be sticking to bolt on parts until i decide what im doing long term. Mainly as i spent £2k on FL g'box/Quaife/SMF & wishbone bushes just before the R53 sh4t itself & that irritated me :rage: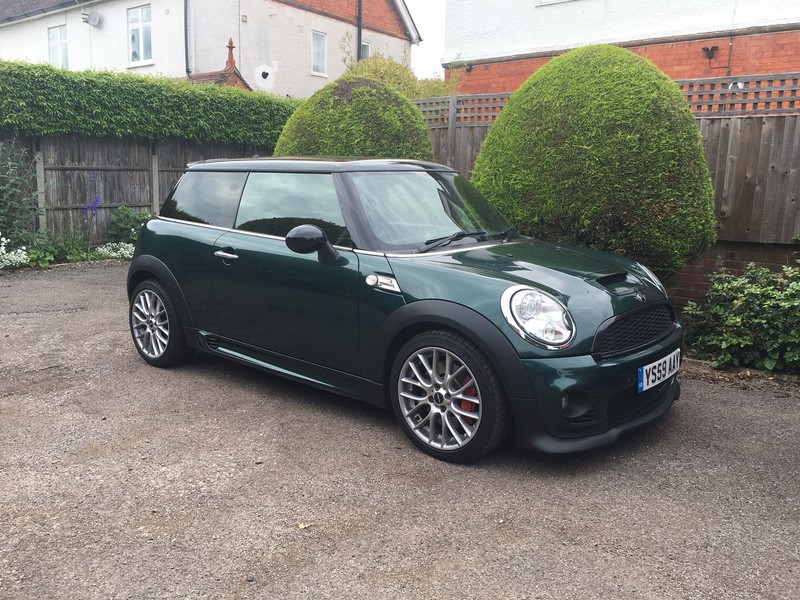 Ill probably fit my Turinis & Whiteline rARB off the R53 as well at some point, seems rude not to really.