I tried to make some money on this volvo.
I think I'm going to fail.
It was for sale up Cumbria way. Last owner since 2011, mot ran out in January, 153k miles. It looked pretty tidy in the pictures so I thought I'd buy it to see if I could flip it on.
Bought it blind and paid £195 to have it delivered.
The delivery guy was a chef who wasn't working. I could tell this when the ramp fell off as he was unloading the car and the fact he didn't think there would be any consequences to freeing a brake off when the car was half way down the ramp without anyone operating the brakes!
Here's a pic on the truck.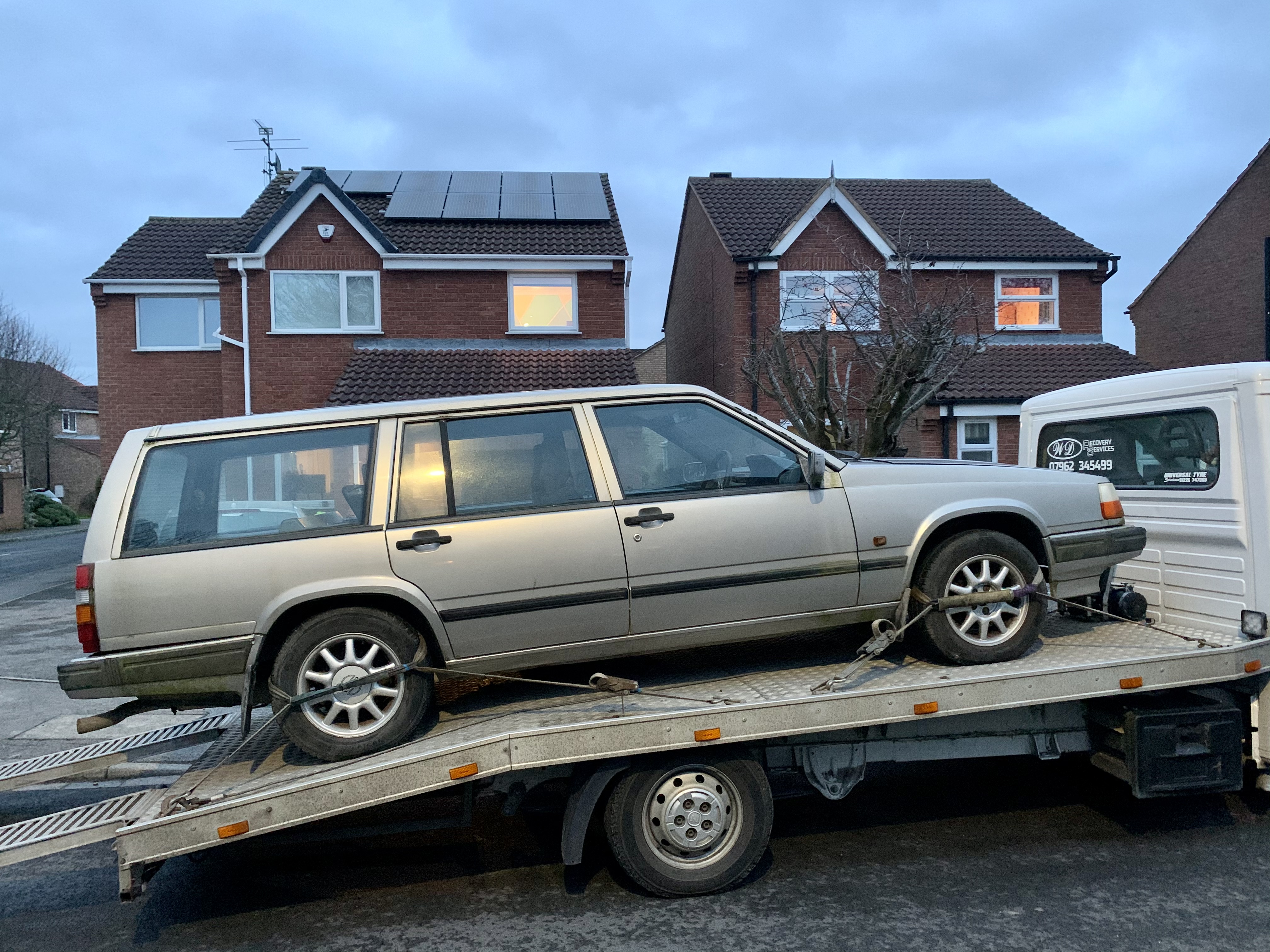 It looked bad in low light last night and looked even worse this morning! Passenger side has some pretty bad lacquer peel and the whole thing was covered in moss and s**t. What made it worse was my power washer broke half way through!
As I had the parts from my previous volvos I have changed the oil today and to be fair the engine sounds pretty sweet. There's a massive hole in the exhaust so that sounds w**k.
Gonna stick it in for a mot and hope for the best. If I can get 12 months on it I might just manage to scrape even. If not, it's gonna be painful.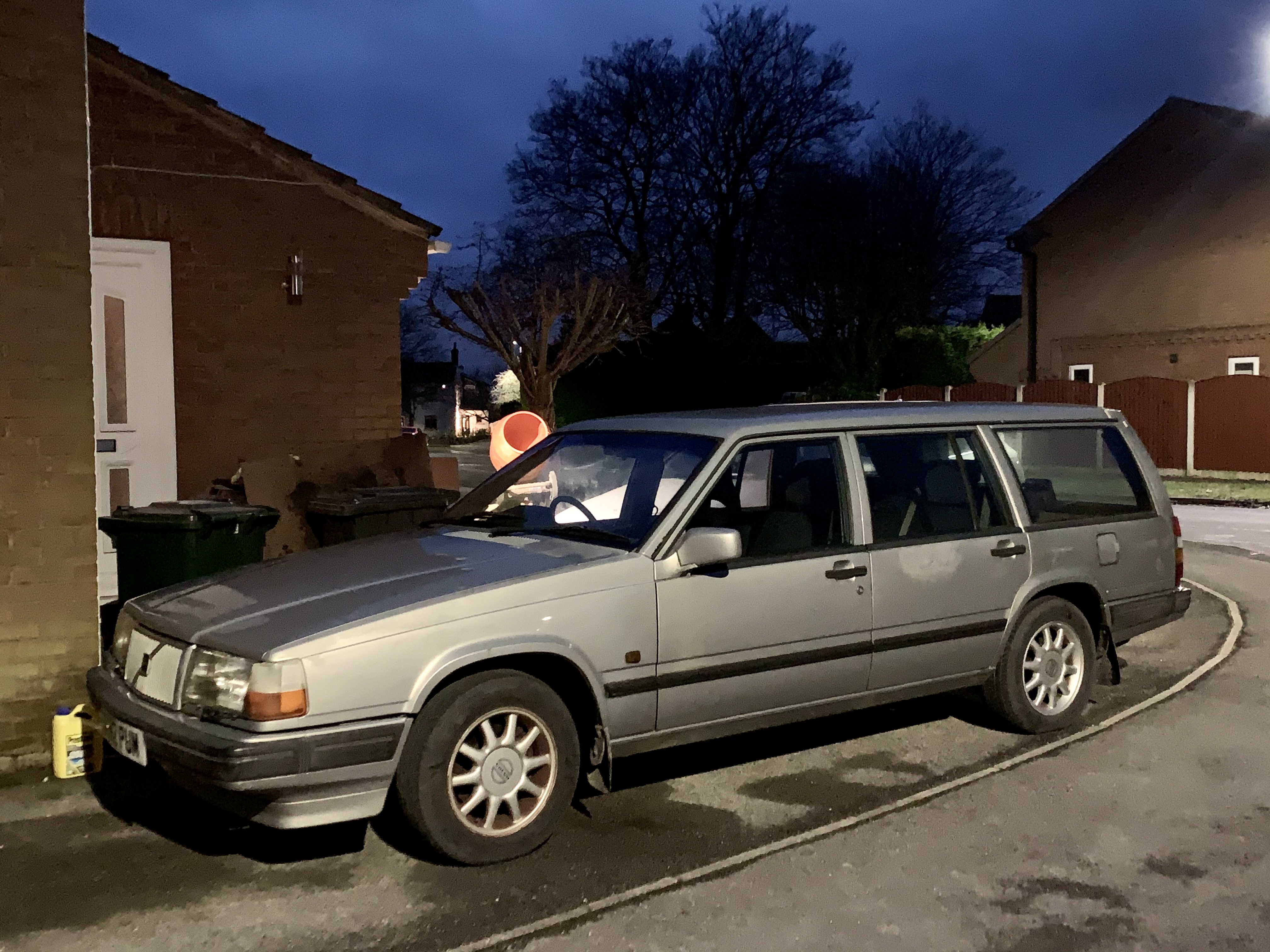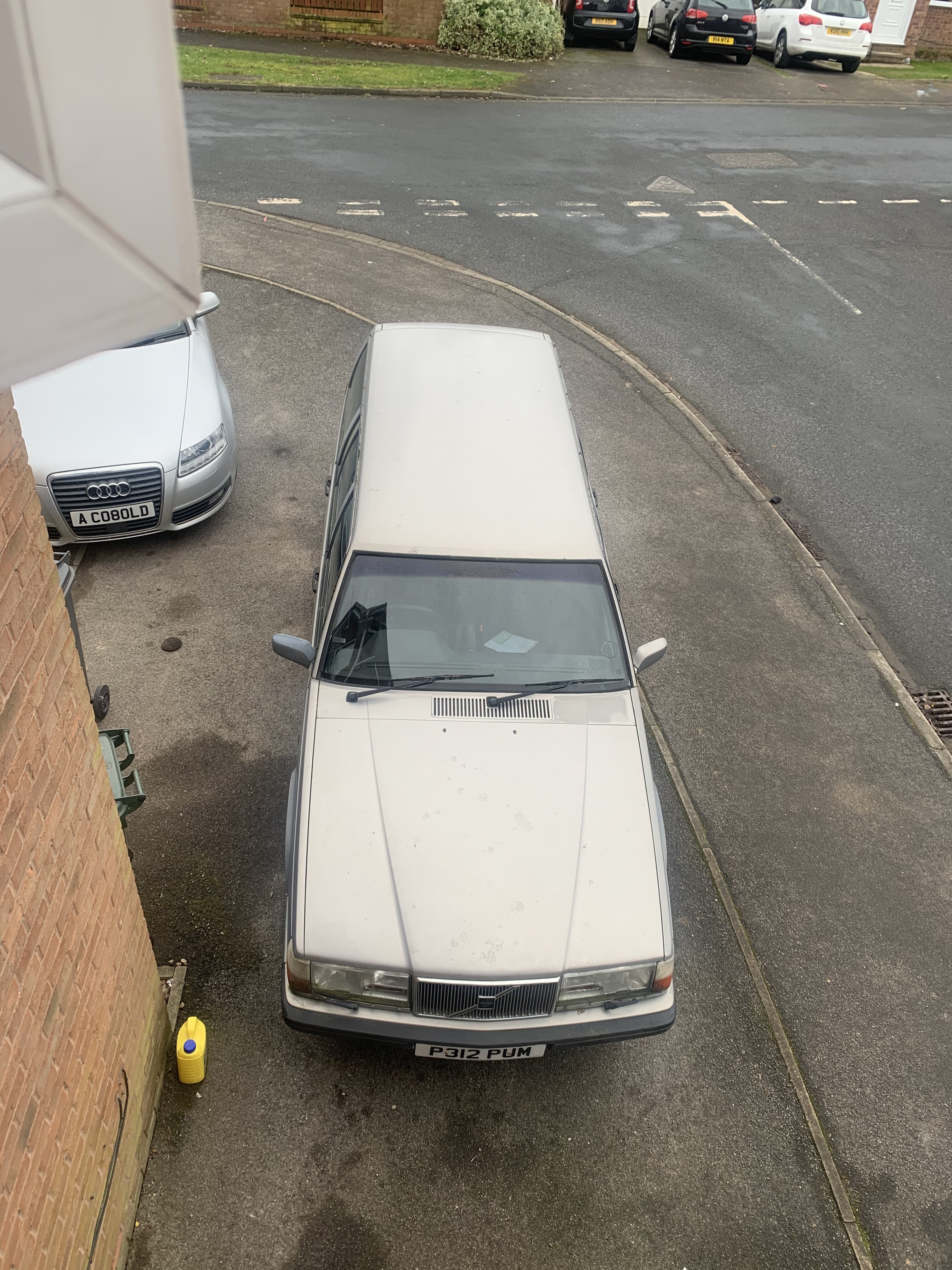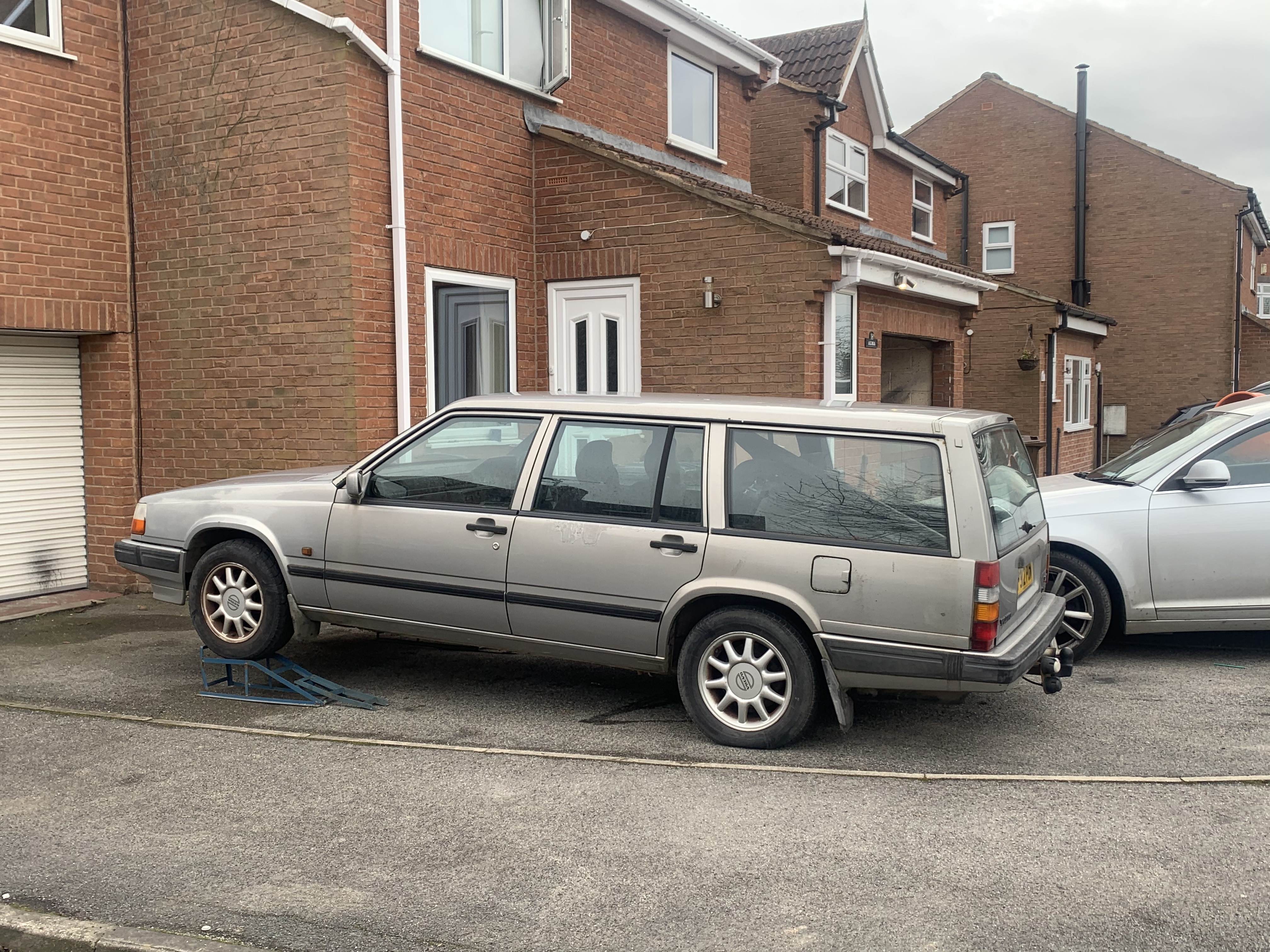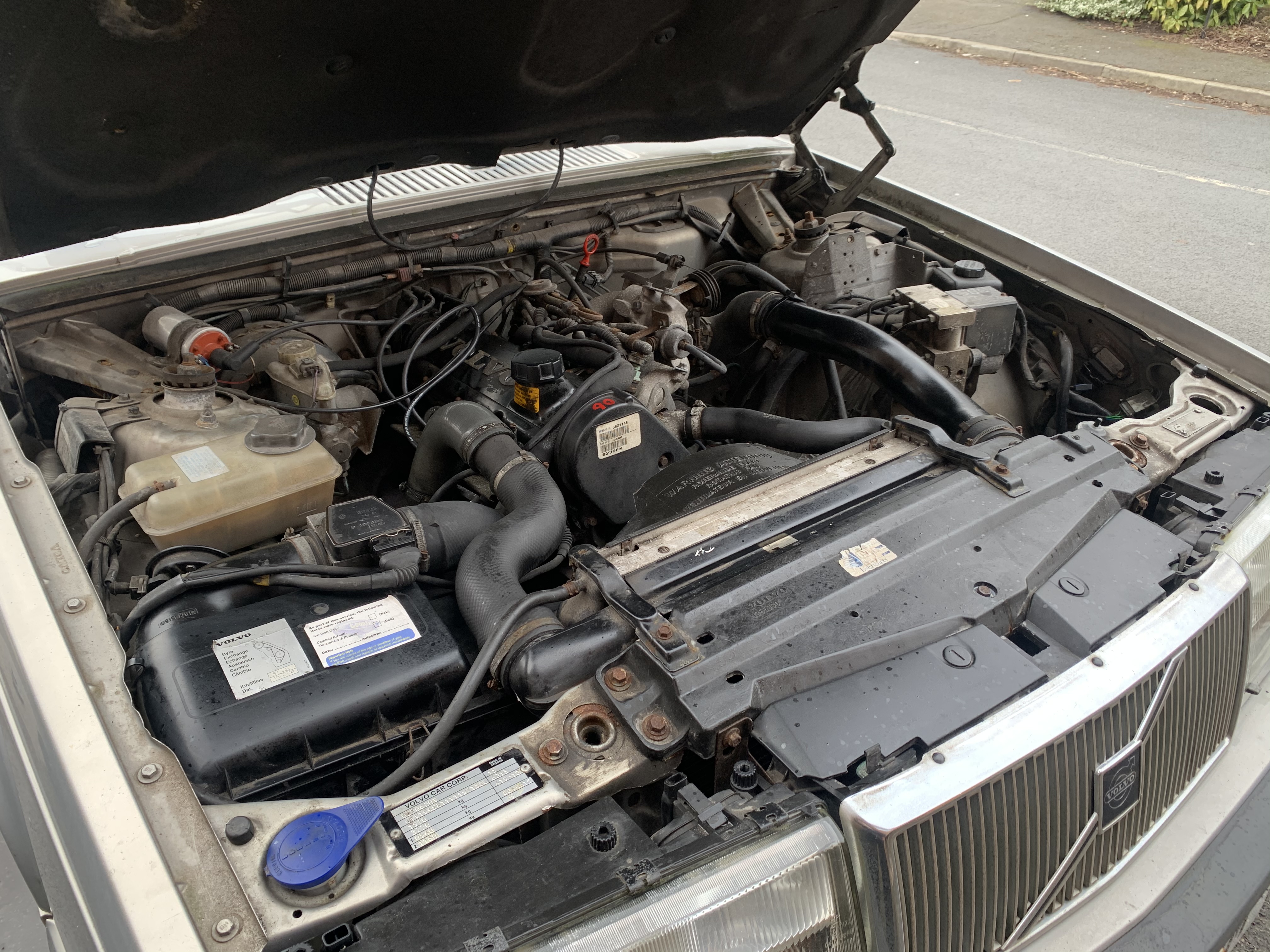 Here's the hole!