So as some of you know I've been looking for a 197 for a while. As much as I loved the monaco the time had come where I had to draw the line with spending any more money on it.
So...The replacement is a deep black 197.
Spec:
Xenons
Cornering Lights
Climate Control
Cup Spoiler
19mm Spacers
Scorpion Non Res Catback Exhaust
H&R Springs
6 CD Changer
61K Miles
2006 Model
FSH
Belts due in June/July
£4000
Don't have any of my own pictures yet as it's been dark, raining and the car is now dirty so the ones from the advert: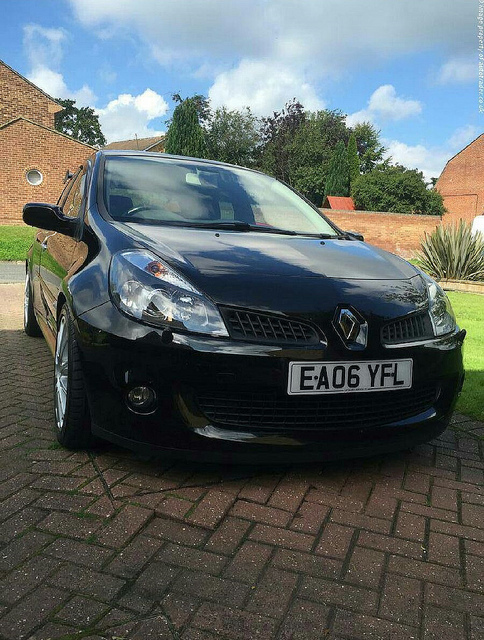 197 Advert
by
Rhys Bartley
, on Flickr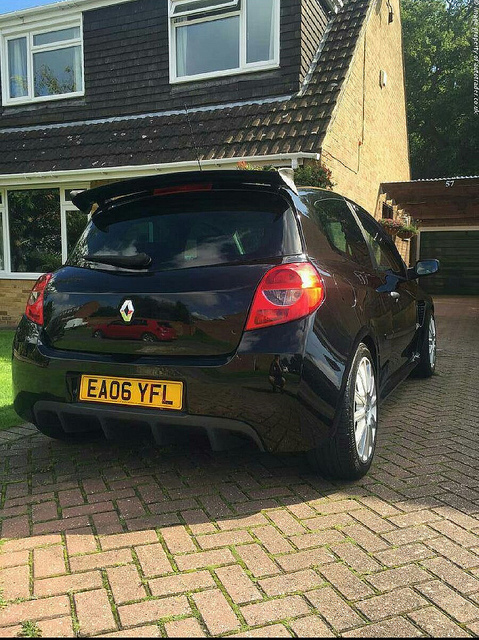 197 Advert
by
Rhys Bartley
, on Flickr
So I've already started to buy some things for the car. One of them being Recaros from an R27 which myself,
@Rob
and
@TheEvilGiraffe
fitted whilst
@Cookie
brought us food. I'd had the car for less than 24 hours before this was completed. Then I used clip to remove the airbag light caused by the missing extra airbag that you get in the 197 seats.
My brand new wheel has just arrived along with my RS Mats which will be fitted tomorrow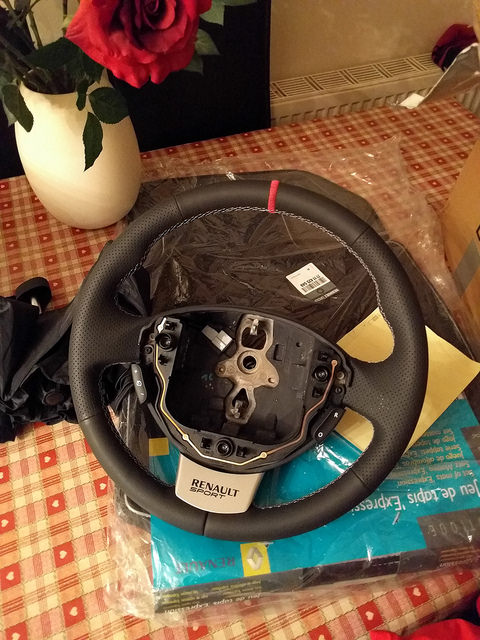 Brand New 197 Wheel
by
Rhys Bartley
, on Flickr
Still waiting on:
RenaultSport metal gearknob
LED Kit for the interior
Sunglasses Holder
Really happy with the car so far. It's VERY clean for it's age and for the price I can't complain. I'd spend ages looking at cars up for £5-6K that were higher mileage, no options, very sheddy with no service history so to find this was brilliant.
If the weather is nicer tomorrow and I'm not still feeling like I might die at any second I'll get some pictures of the recaros fitted. Also going to try and get it aligned properly tomorrow. The only thing really letting the car down is that the passenger front alloy is badly kerbed and a bit of a chunk missing from the tyre which the previous owner did when avoiding some moron in a nissan micra and it's knocked the tracking out a tiny bit.
Massive thanks to
@Rob
for coming with me to view/buy the car and driving the Monaco back to
@TheEvilGiraffe
who kindly put me up for the night,
@Cookie
for bringing food and
@Scrooge
for taking the Monaco off my hands. It all worked out pretty well.
Cheers.