Updates
Booked Kangoo in for map tweak at EfiParts last week. Was lucky and got a last min pm slot at short notice.
As it was running ok and was busy with other stuff did not get round to giving it a quick once over until the morning of the day when booked in.
A quick look round and i noticed that the alloy boost hose had been chattering on the top engine mount. Id planned on securing this for ages but not gotten round to it so decided to do it to prevent any future damage. Ten min job to whip engine mount off, drill and tap to secure a p clip.
Whipped engine mount off, drilled and tapped hole in ten mins.
Refitted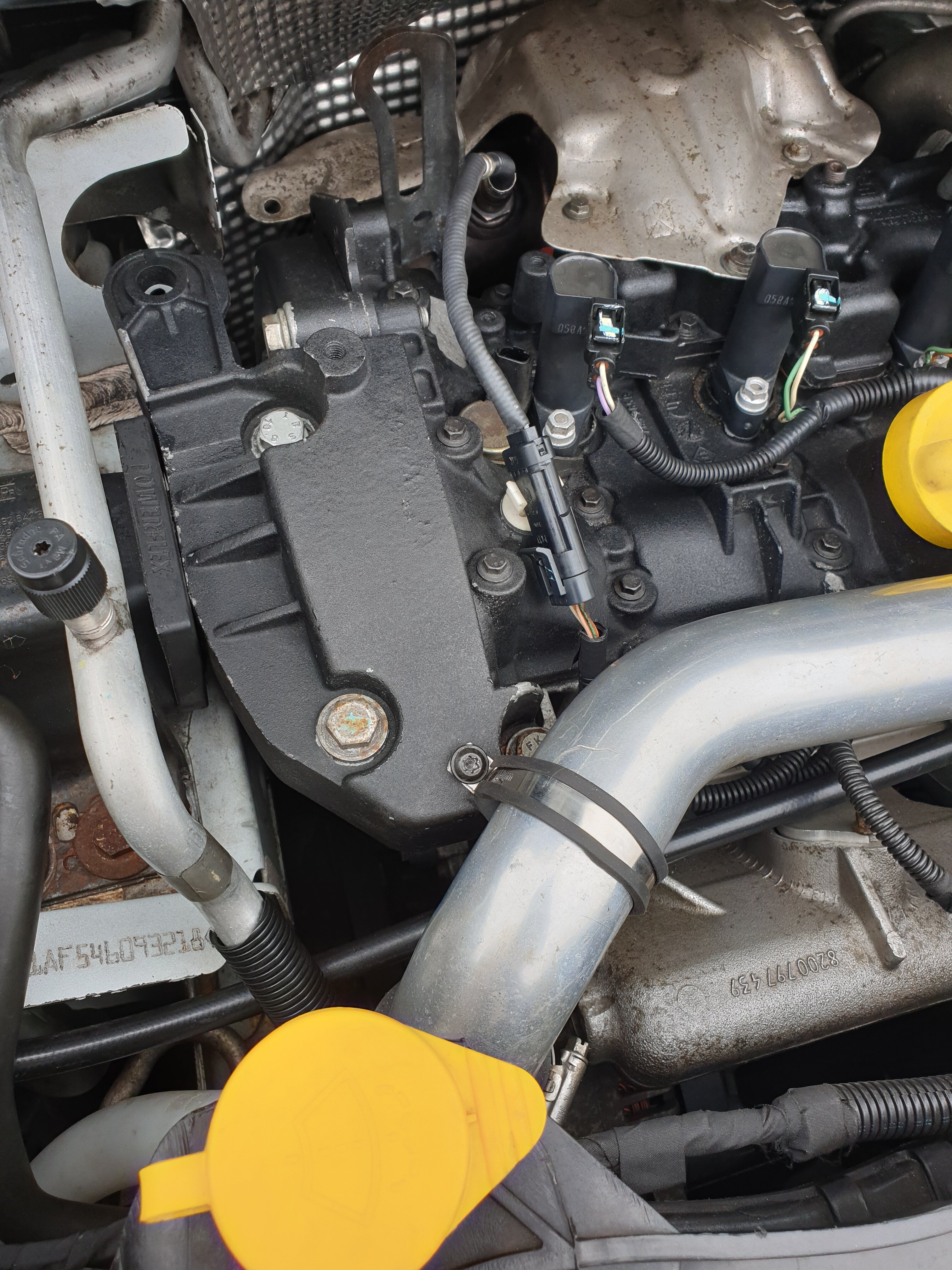 This is where the job went sour. The eagled eyed will notice the threads for the rear most bolt in the cam cover are a bit s**t from previous abuse. Torqued the bolt up and it went tightey then loosey pulling the remainder of the threads out, at this point i was thinking ffs why cant i leave anything alone
Bad day tap and die kit out and luckily a longer bolt got the last 25mm of thread at the bottom, longer bolt and it torqued down solid. Got another cambelt cover to replace this one but another day job as i needed to set off asap or would be late and miss my spot!!
Arrive at Efi no issues, apart from sweating my bollox off due to no air con.
Lock and load.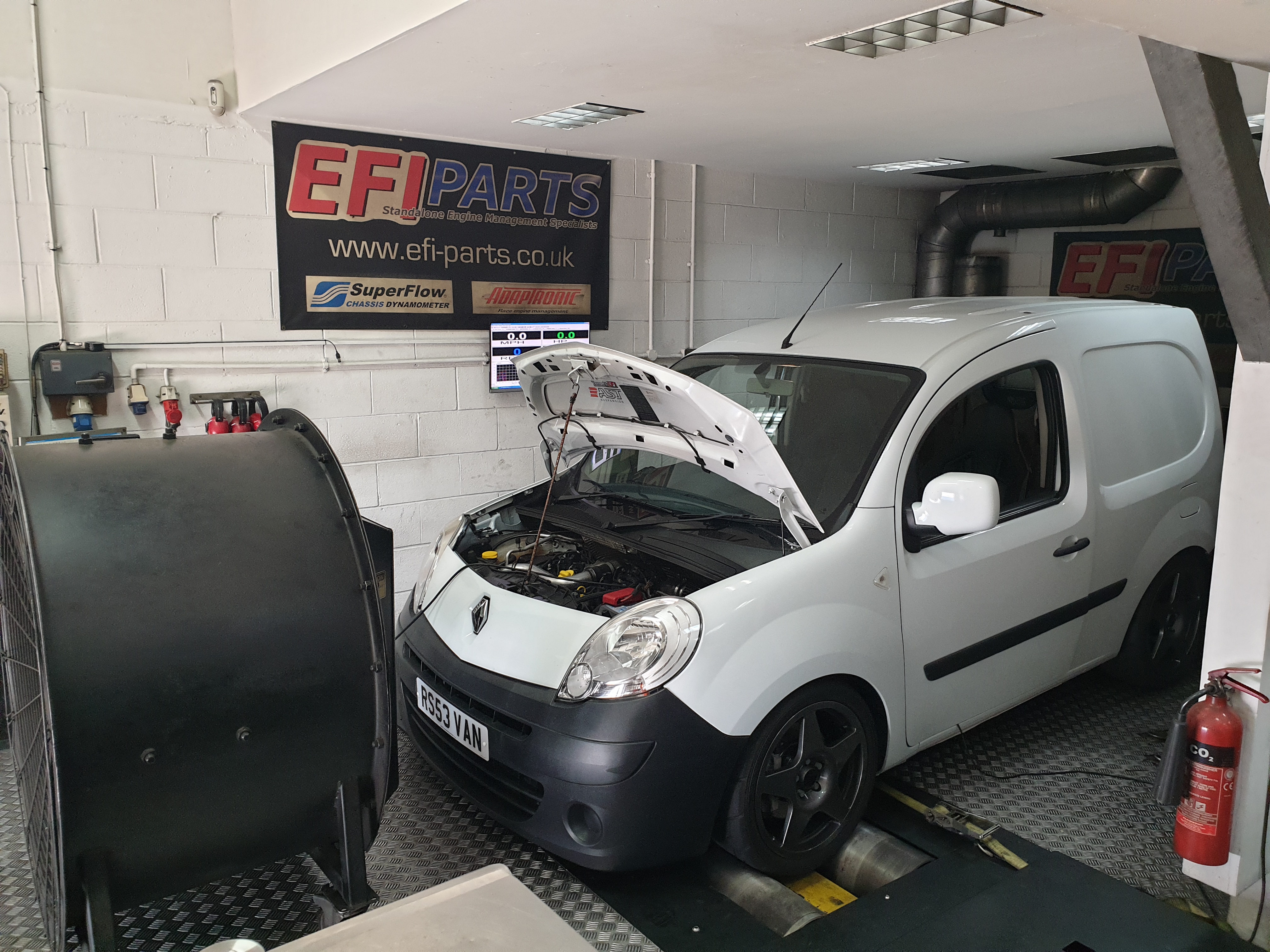 Goal was to get to the bottom of the ign pull issue. Ambient temps ridiculously high with 33deg logged in the dyno cell, but not a bad thing in some respects as i wanted it to be hot and push the engine so can get to the bottom of the issues.
AirInT 92.6 degF or 33 degC.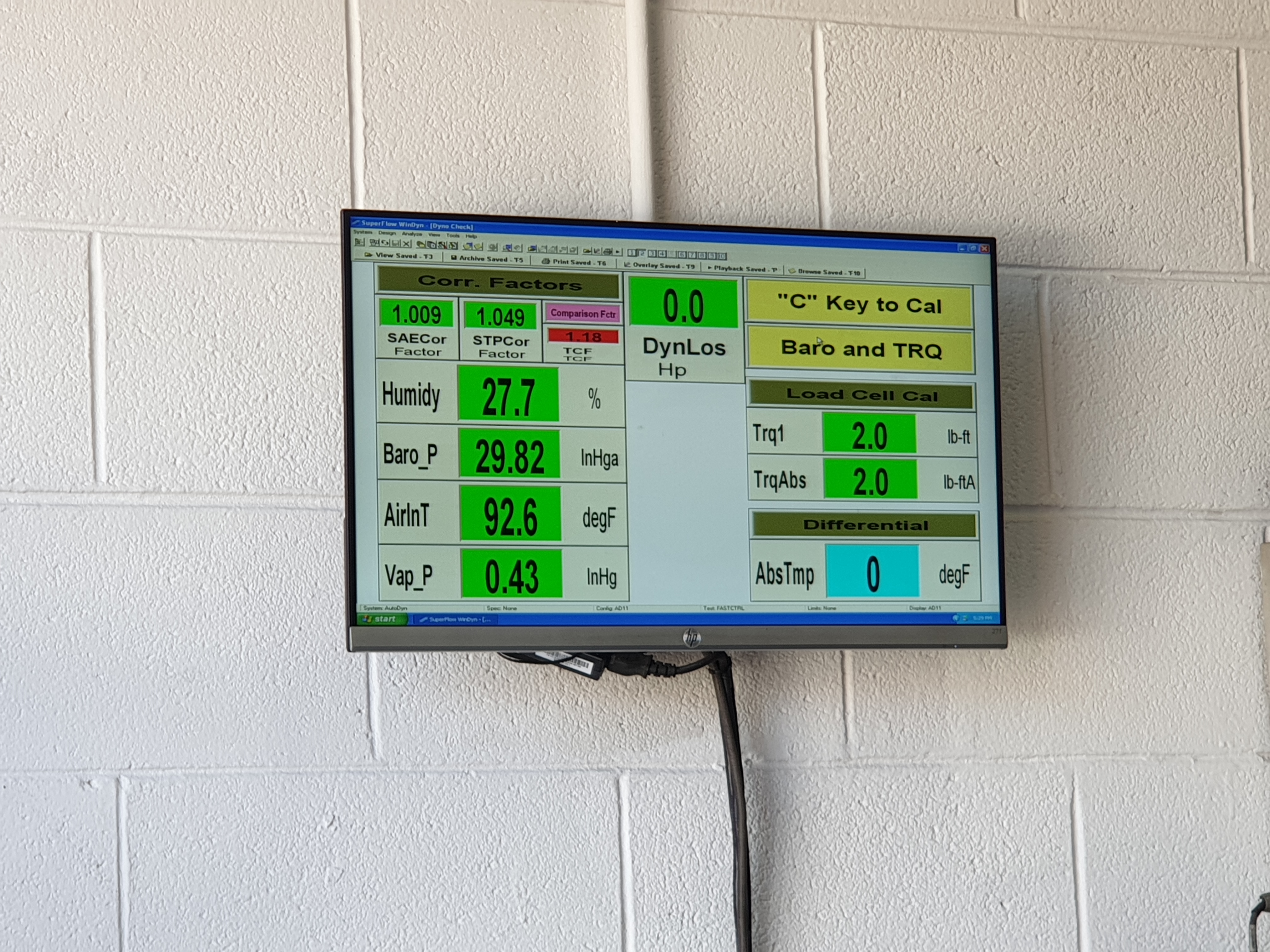 Talking to Chris and we agreed due to the mega heat we werent expecting any 370+ figures today. Det cans hooked up and first run sees 360hp easy enough 22psi boost.
Ecu was pulling a degree of ign as getting the occasional ping of det at the top of the rpm which it did not do when first mapped.
Talking to Chris about it and nothing has changed apart from oil consumption since first map. The oil consumption has gone up to around 1ltr per thousand miles which is not totally unusual for forged but its getting up there for sure. Its mega piston slappy from cold, so assume a bit of oil is making its way into the cylinders and with the relatively high compression of this engine it was a recipe for premature detonation.
The engine is not a smoker yet but well on the worn side, and its not had an easy life in the early days as been in a megane thats had hard track use.
The decision was made to detune it as it needed more timing to keep the egt's lower and keep everything cooler. Boost pressure was dropped and fuel added and settled at a safe as houses 335hp/300ft/lb.
Great job from Chris as usual, hes a wizard with these. He showed me what your up against when tuning the S3000 megane ecu and to put it bluntly its a f**king nightmare due to the torque strategies compared to a nice standalone or modern ecu.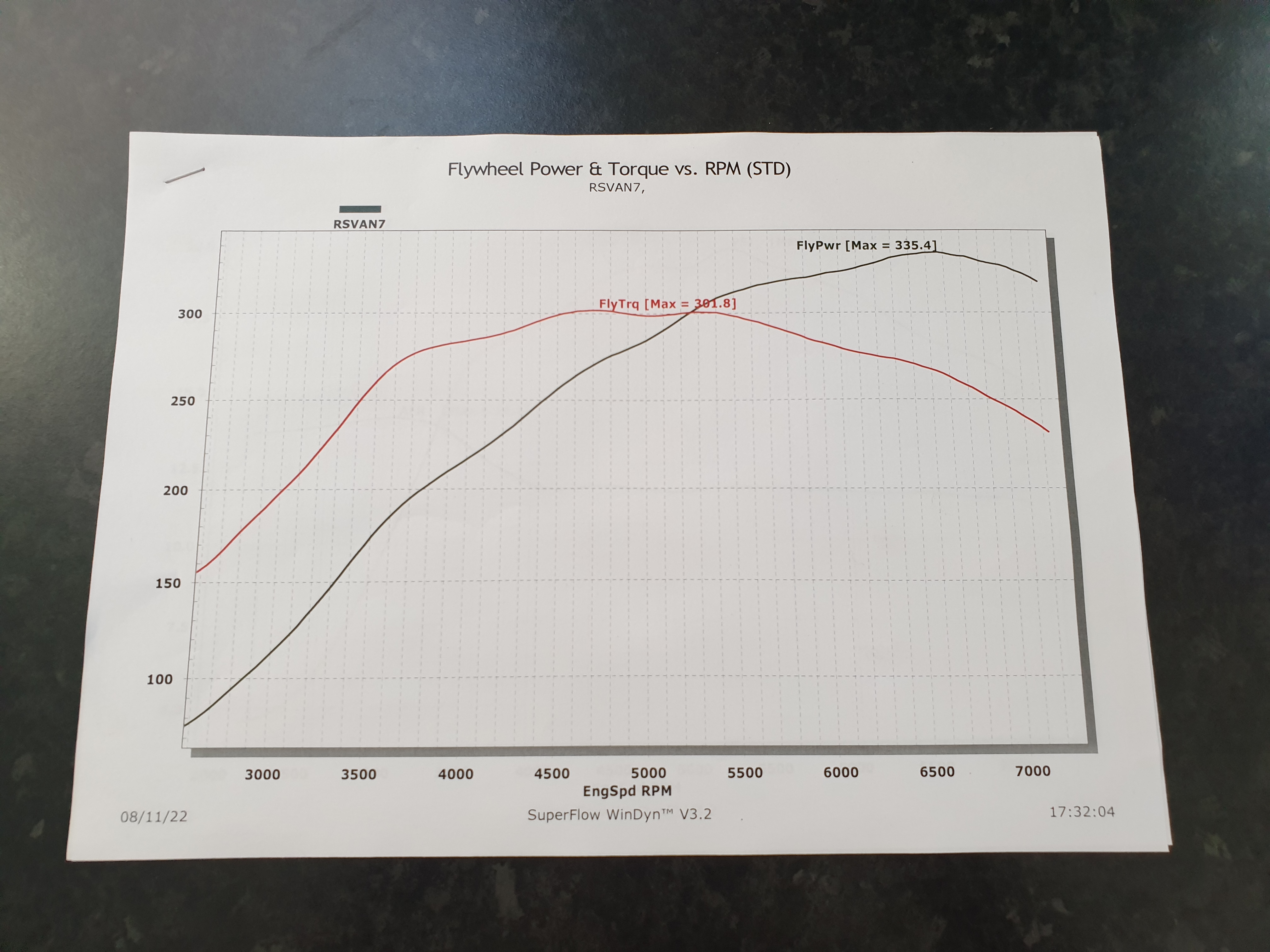 Ultimately the engine needs a refresh, new rings and most likely rebore due to wear. Will do the maths and work out static/dynamic compression ratio as is with the 172 cams, then go from there regarding piston choice.
Certainly cant moan as the short engine owes me £380 and its done an estimated 40'000 miles since its had the forged pistons and rods fitted. Should be able to salvage most of it if all goes well, as oil pressure is still superb.
Its bought me a bit more time though so i can enjoy it for the rest of the summer and get it done over winter.
Said to Chris is it time to step up and fit a large garrett turbo on the next build, and he said save my money as cant really get the power down as is. Both agreed a new standalone ecu is a better option for traction control and boost by gear, so might use EcuMaster Black on the next build and add a few trick bits onto it, working vvt etc.
Services shot on the way home.
Got back mega late around 1am. Ambient temps were down to 20degrees so stretched its legs a bit, still feels really quick and still severely traction limited in 1st/2nd gear. Only noticeable differences are less torque if you plant the throttle in 6th and not as strong up top as it was but overall still strong power all the way through the rpm range.
The front arch liners allegedly pop out from the wing lip if you bury the speedo on a private road too so need to sort that
Thanks for reading!!