Had my 428's mapped yesterday after replacing the Piper re-grinded cams. Heres the results.
The car is running exactly the same mods in both runs and the results have a gap of 11 months.
As you can see,
peak
power and torque is down by only 2 bhp and 5 lb/ft with the 428's over the Pipers but the Pipers slaughter the Cat Cams all the way through the rev range below 5k rpm.
Im loosing about 25 lb/ft of torque at 2500 rpm
Unless theres a problem with the car which im going to look into, this shows spending over 300 quid less gives you more power MAYBE? haha
Plus side with the 428's the kick at VVT feels like a Vtec yo, and the engine idles a lot smoother.
Cheers to Paul for the mapping
Piper Cams: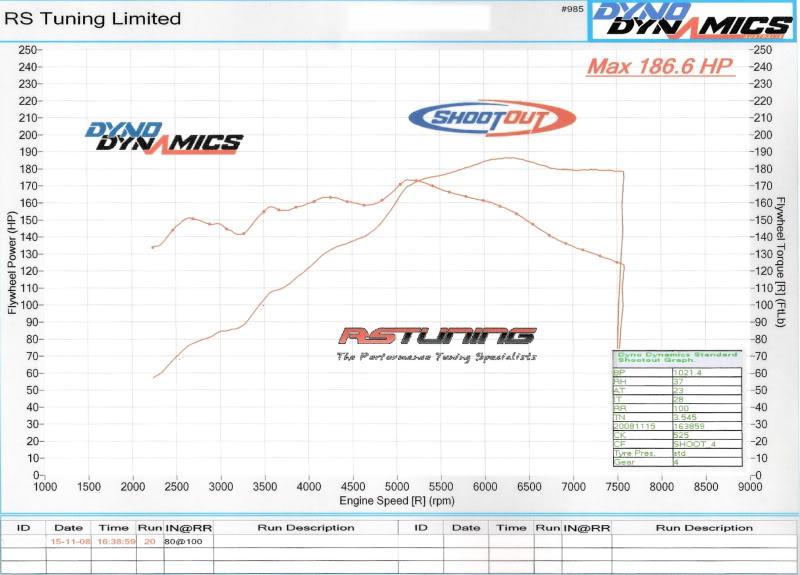 Cat Cam 428's