Hi, thought I'd start a thread to track what will be pretty slow progress (sorry) on my new toy! My Mrs and I are into Evos, she has a 5 and I have a 500hp ten. I've put so much into mine it's got to the stage where I'm desperate to track it, but can't bring myself to do it, evos are constant expensive hassle.
Pic of our babies.....
A couple of weeks ago, I decided I needed to actually buy rather than talk about a track car to abuse, clio 172 was the only real choice although I've not had a fwd car for some years. Following a wanted ad on a local forum, same day I bought a 2002 172 Cup, 77k miles, mechanically great, although I did take a risk on the rattle from the engine being a sick dephaser, new timing/aux and dephaser kit in a box in the boot was thrown in with the deal. The body is pretty rough, hardly a panel without a ding or scrape, even the roof has a ding, just unloved, perfect to be abused
It's pretty standard apart from a B&M short shift, Eiback sportlines, CDA induction kit and an unknown brand cat back.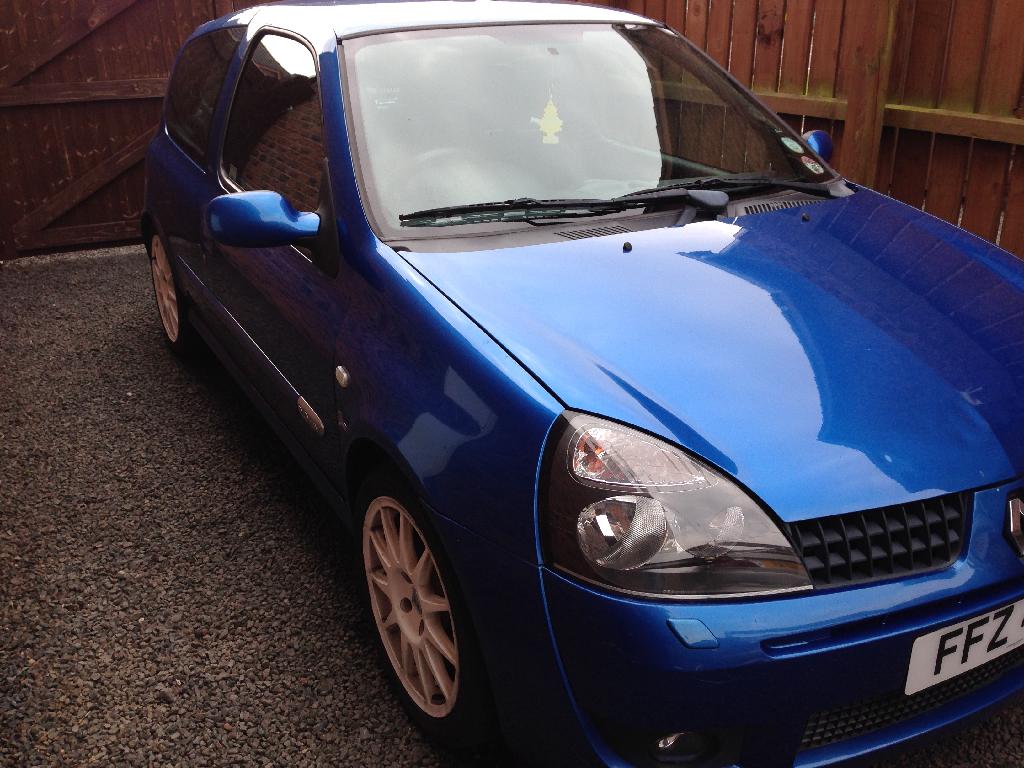 1st job was to book it into Ai Autosport to have the dephaser and full health check/service done. In the meantime I sourced a brand new bonnet from a breakers to replace the badly dented and rusty original. I then got a NSF wing from Renparts.
Strip down and bonnet test fit after removing the fuel rail cover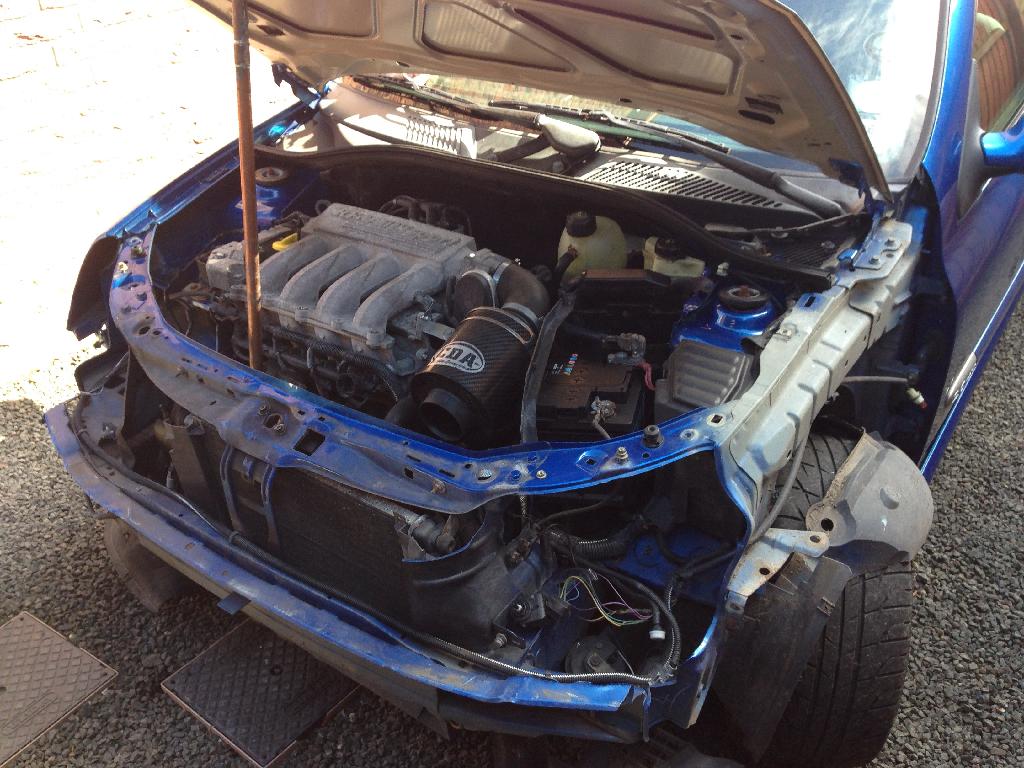 Bit of a clean up and new wing fitted along with a feed to the airbox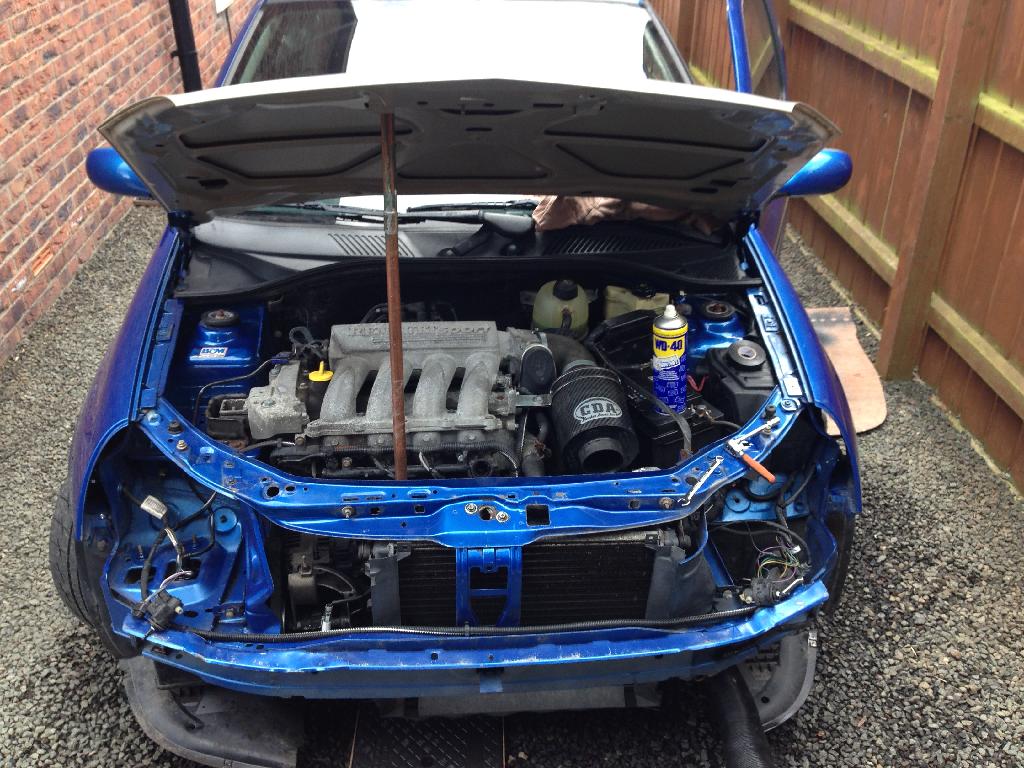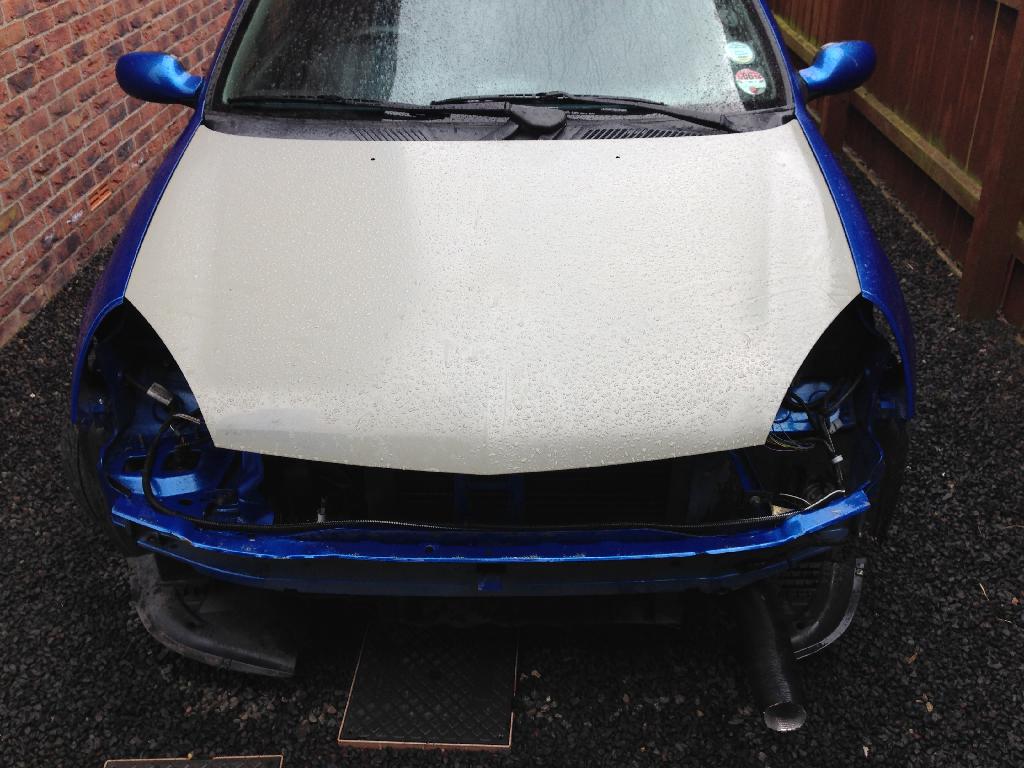 I had the common interior filling with water issue after a heavy shower, thanks to a quick search on here I found two grommets on the passenger side bulkhead not in properly and one of the scuttle drains blocked with crud.
On stripping the interior to remove and dry/clean the carpets, found this mess under the drivers seat, who leaves this!?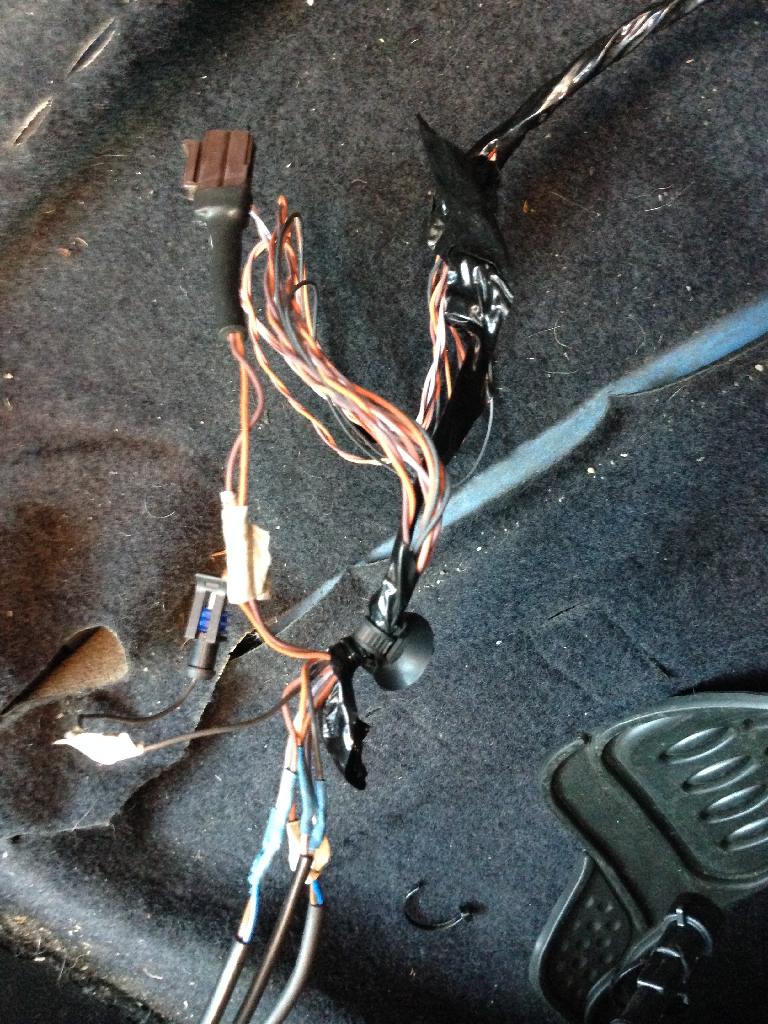 Wiring sorted and secured, Dephaser and and service done, different car, quiet engine, goes really well too, loving the clio so far