As promised a few more of the progress pics.
Put down some of the original photos of when i first got it. Loads more mods arriving soon. Real shame that i can't get the camera settings right as she looks amazing in the flesh. Cars dirty also.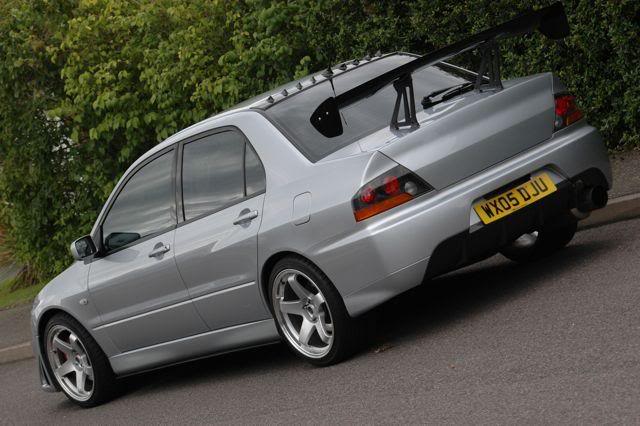 So here is what she looked liked when i picked her up. When i got her home :mhihi:
And present. Mods that i have done so far with a fair few more to follow when the turn up.
Hotbits D2 coilovers.
Carbon fiber side skirts and rear extensions.
Carbon fiber vortex.
Carbon fiber door mirrors.
Rota GTR refurbed into a very dark Gunmetal. Look awesome in the flesh.
Red nuts.
Red MR badge for the rear.
AVCR.
Ralliart K2 diff Ecu.
Decat.
Uprated Bump.
Mods which where already on the car.
Smoothed and delocked bootlid.
Damd front bumper.
There are a lot more bits on there way but I'm not going to tell you what as it will spoil the surprise
Pics really do not to her justice. Much nicer in the flesh + she is very dirty.
Can't use her at the moment as my special socket to tighten the nuts broke on the first nut :goingmad: So they are only hand tight.