Having owned this for a few months now, I thought I'd finally post a proper progress thread.
Wouldn't expect quick progress mind.
Anyway; bought this car in January, good mileage and well specc'd:
- FF Clio 200 with cup pack
- 47k miles
- Recaro seats
- Speedline wheels
- Cornering/projector headlights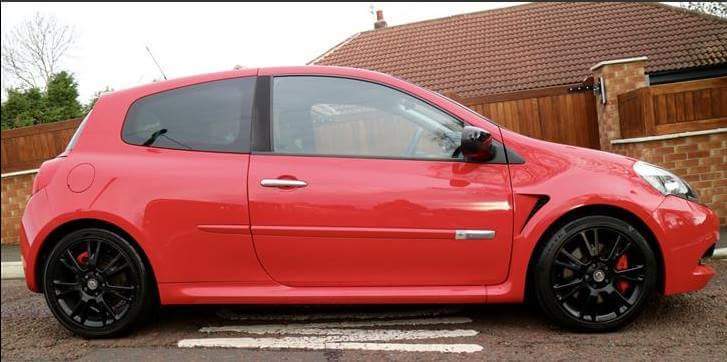 There were no short term plans to make any changes to the car - I was happy to be back driving a small petrol coming back from a diesel golf.
However...
MOT time came late March, and I initially thought just rear bearings were required (did a full rear brake job).
The MOT report came back that 1 of the front springs had snapped, so I had to lower it all round on H&R's. :smile: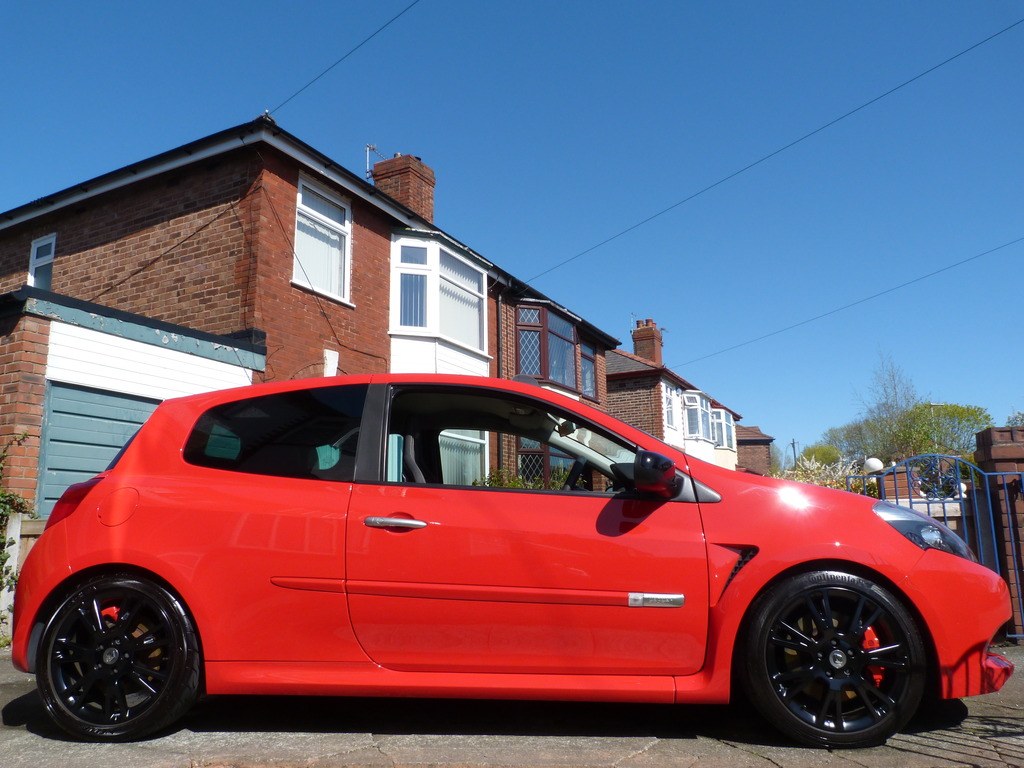 Pretty happy with how it sits - the ride height still clears sleeping policemen (which is a + when there are so many en route to work), and the ride is no firmer than the original cup springs that they replaced.
I'd then had the car in with
@bloke
to take a look at the characteristic 'reluctant to select gears when cold'. We went with fresh gear oil, ran for a few weeks; then renewed the oil again & installed a PowerFlex lower engine mount.
Related or not - the gear selections are much better than they used to be when cold!
While I was ordering the lower mount, I also decided to install the PowerFlex upper torque arm bush. Other than a little more vibration through the cabin, these have made the power delivery feel much more solid.
Oh, and the torque arm bush solved an odd knocking sound when going on/off throttle at low speeds :up: Other little touches so far
- LED bulb kit
- RenaultSport steering wheel insert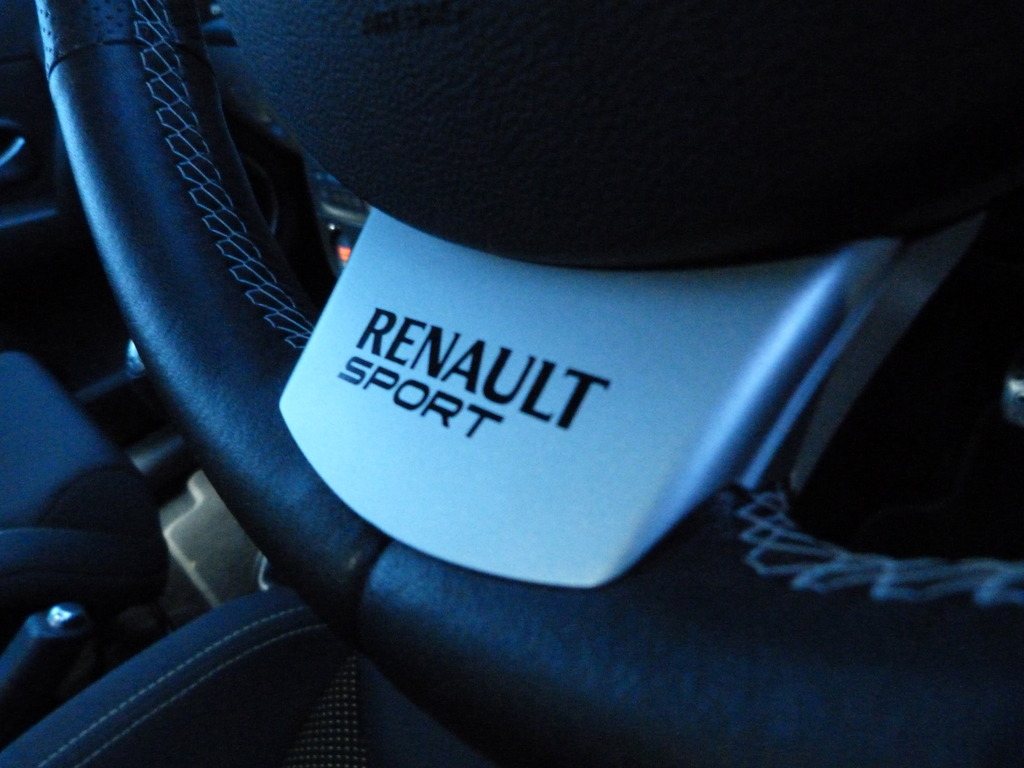 Oh, and can't recommend these car cradles from Brodit enough! Some more pictures from this morning, after a good clean & glaze with Poorboy's Black Hole