Well finally picked this up a couple of days ago.
Its superb.
First impressions are slim due to working every day since having it, but primarily im staggered at the torque of the thing. In the 172 or even my 328, very little happens below 3k, but in the MC you can be in 4th at 30mph doing well under 1500rpm, nail the throttle and the old girl pulls up her skirt and just f*cks off.
Also feels remarkably grippy due i guess to mahoosive rear tyres. Still wouldnt want to play silly b*stards with it mid-way through a bend however.
Its also a far nicer place inside to sit than i ever imagined it would be.
Most of all though, it feels special.
Its a '99 in Imola Red with imola/black leather inside. 96k on the clock. Im the 4th owner, although one of those was a garage, first owner had it 9 years. Its been looked after meticulously, fully stamped SH, with an Inspection II done 2k ago. Was advertised for £11k.
Poor quality night-shot from its first night on my drive: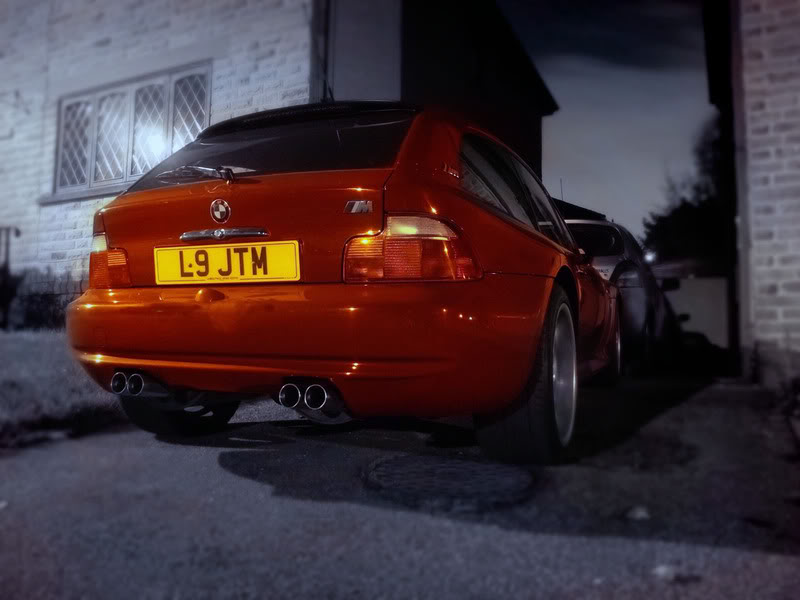 Giving it an engine and gearbox oil change tomorrow and a damn good clean, hopefully better pictures will follow.
Cheers
Tom