Well I am back again with another Clio.
Bought it in February and it has had a good history on Cliosport.net with Inferno being the first owner then Daniel before Jenic got it.
It came to me with 84k miles on the clock and all the bills and receipts for its life on the road.
This is my fifth Clio Sport so new exactly what I was after and this fitted the bill perfectly.
Day I picked it up in Hull along with my Fiance's RS133: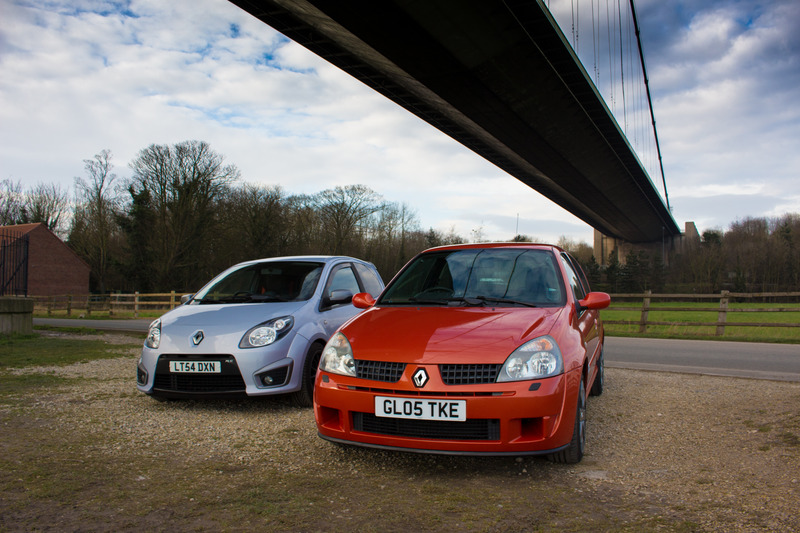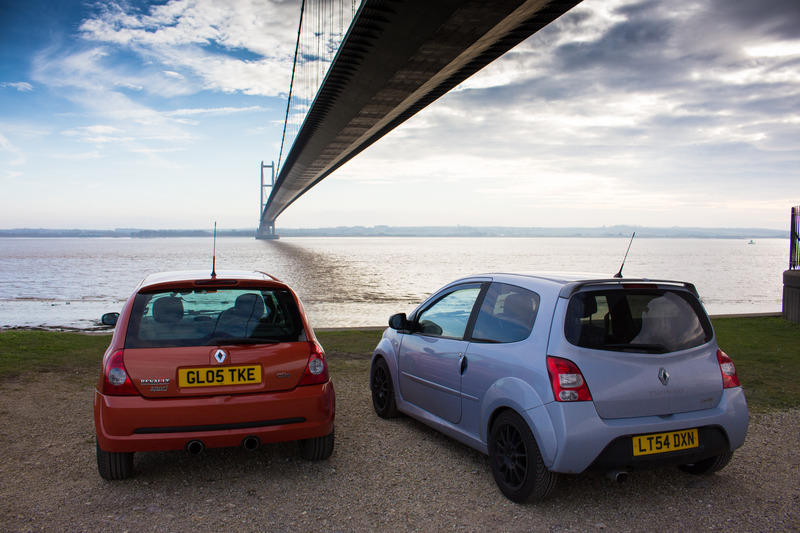 Unfortunately someone didn't see me when they were pulling from a T junction and smashed into the passenger side quarter, it is currently going through insurance but is going to be a Cat C writeoff.
Since then my brother Matthew (
@matty1995
) has helped me get it sorted since I am keeping it and we have replaced the following:
- Pretensioners replaced
- Airbag module replaced
- Rear axle replaced
- All dampers replaced (cup dampers)
- Springs replaced (Eibach sportlines)
- Track rod ends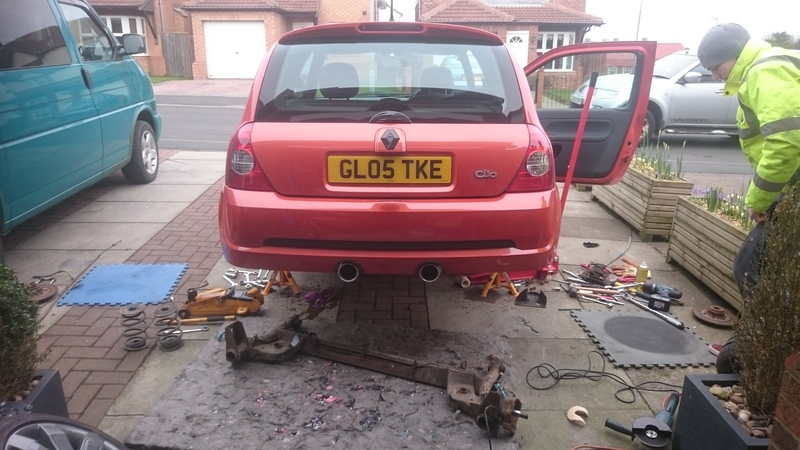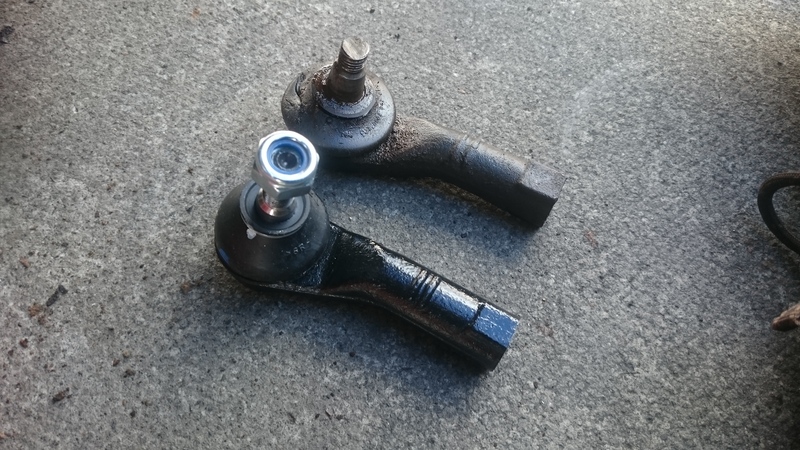 When doing the suspension found one of the front springs was interesting to put it mildly - not sure off when I bought it or the accident: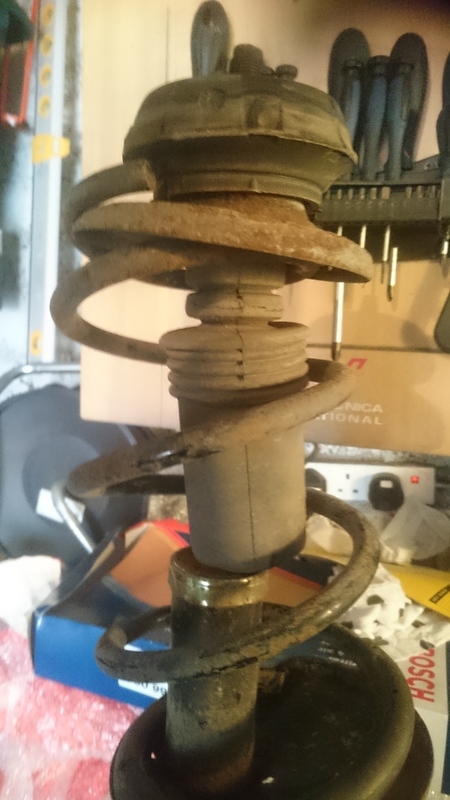 Some pics off when it first went back on the road, the Trophy is my brothers: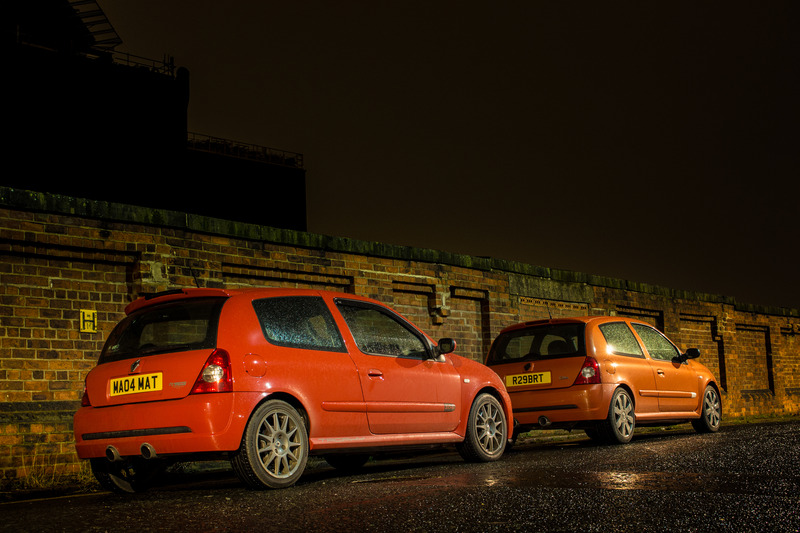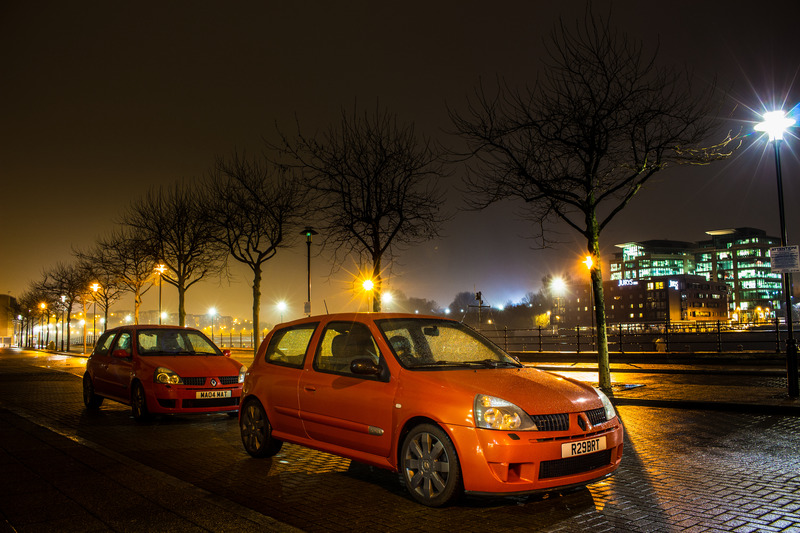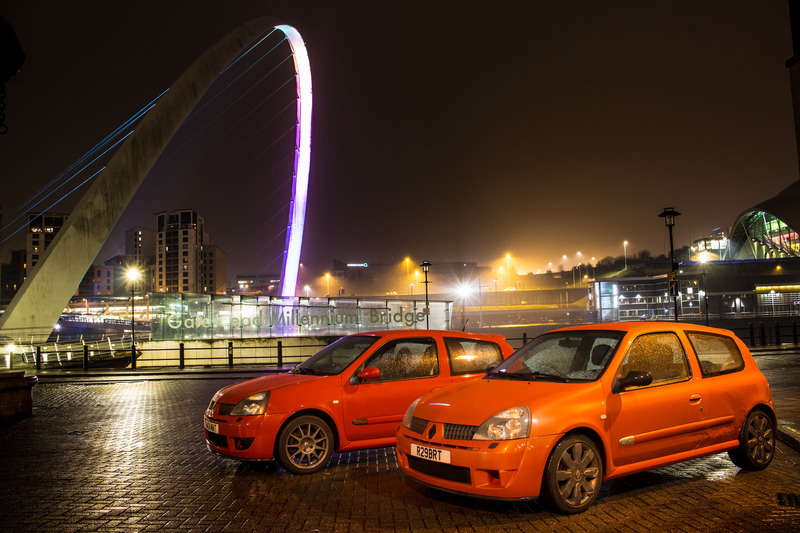 On a spirited drive after Buttertubs I somehow managed to land with a bump and smashed the genuine Cup splitter, gutted!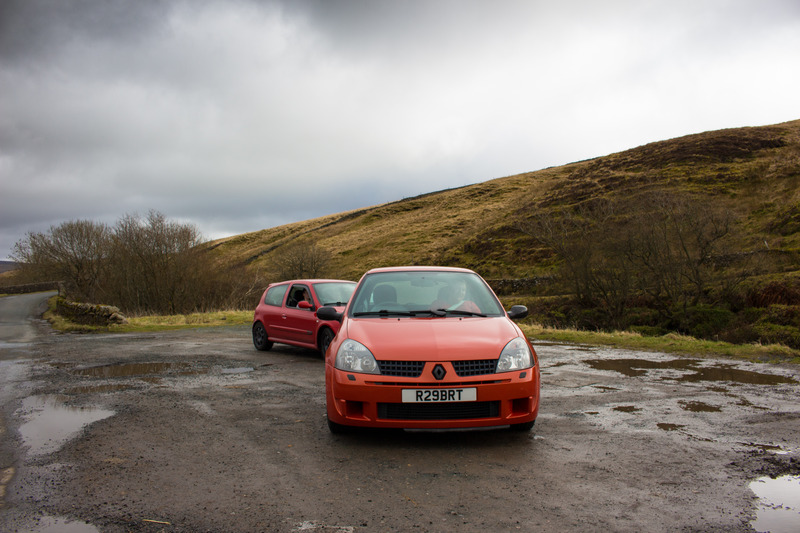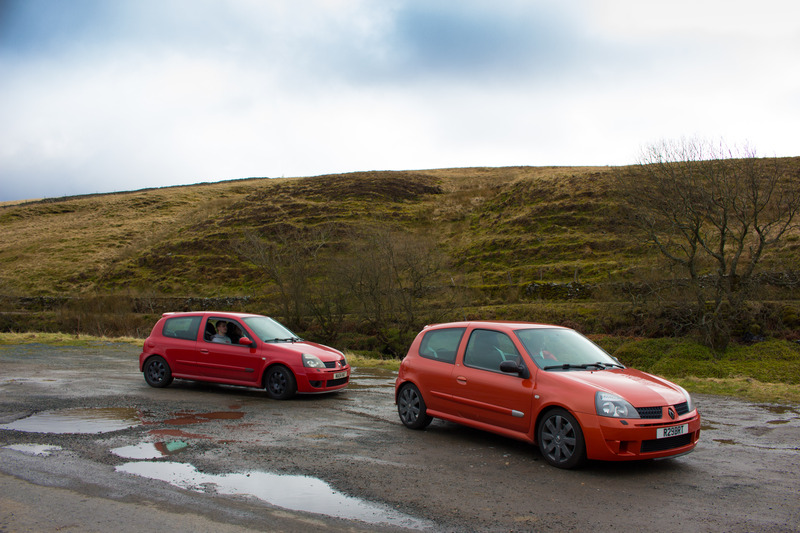 Upto now the mods haven't gone mad but to date are:
- Home made black xenons
- LED bulbs all round
- New style RS badge
- Black mirrors
- Black diamonds
- Dewipered with carbon blank
- C3 washer jets
- Black interior plastics with orange detailing
- Phase 1 airbox with ITG element
- Ktec Ultra decat
- Ktec Ultra non resonated centre section to go with the catback the car came with
- Calipers painted orange
- Fabia splitter
- Vibratechnics upper engine mount
I did buy some pro race 1.2 to go on but decided to go a different route
Also decided to paint up the engine to tart the engine bay up: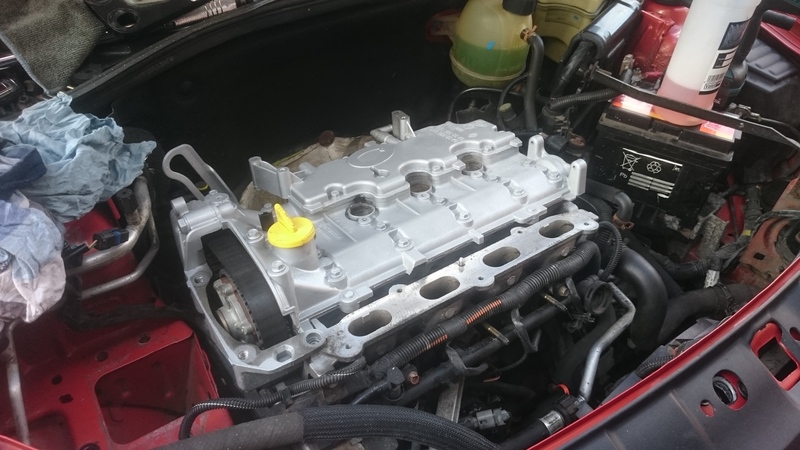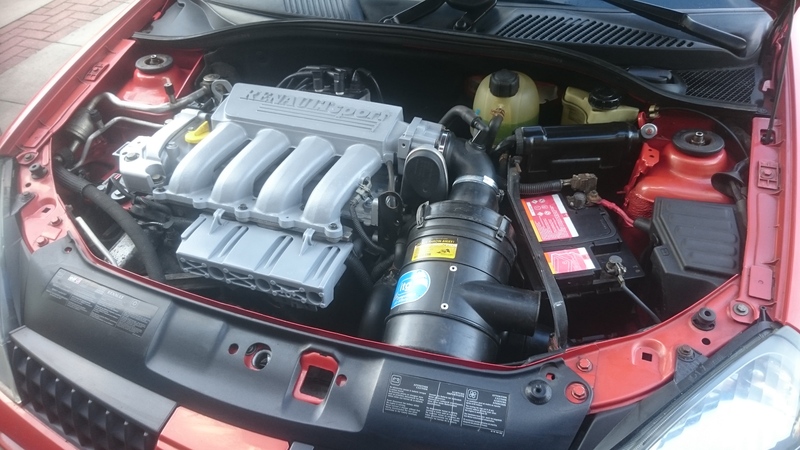 Some random pics now: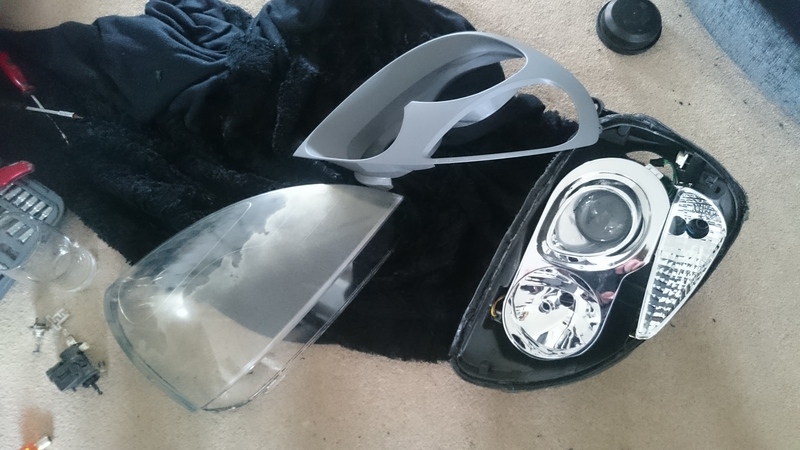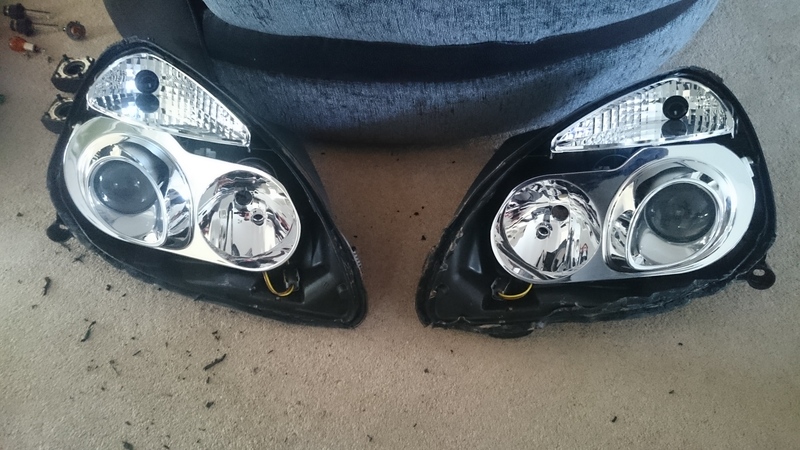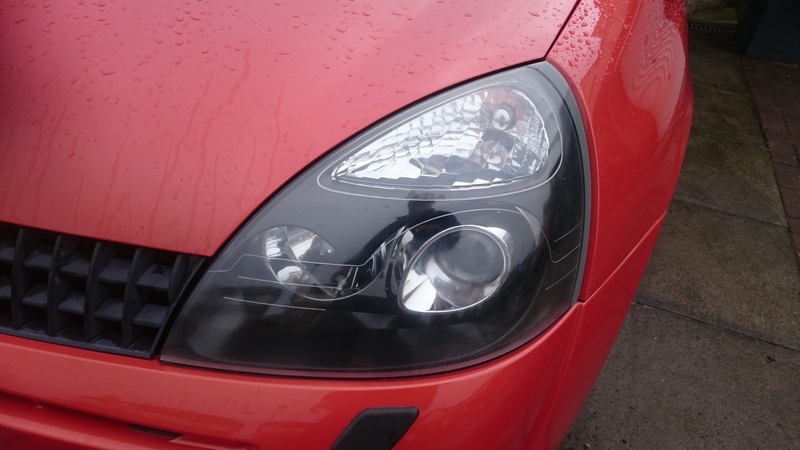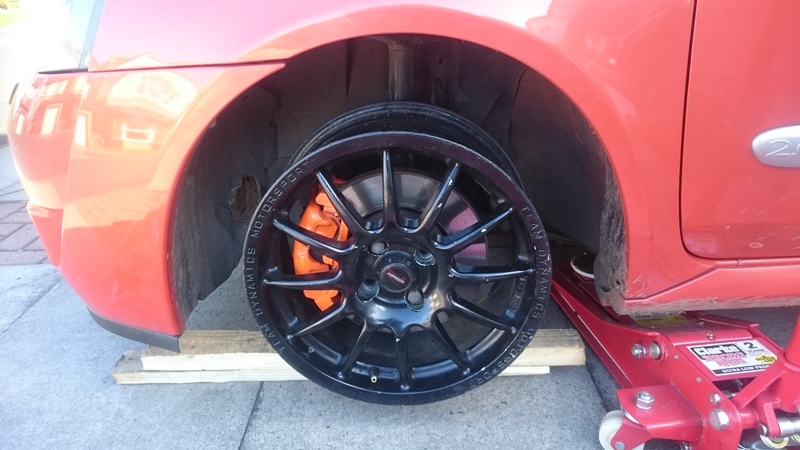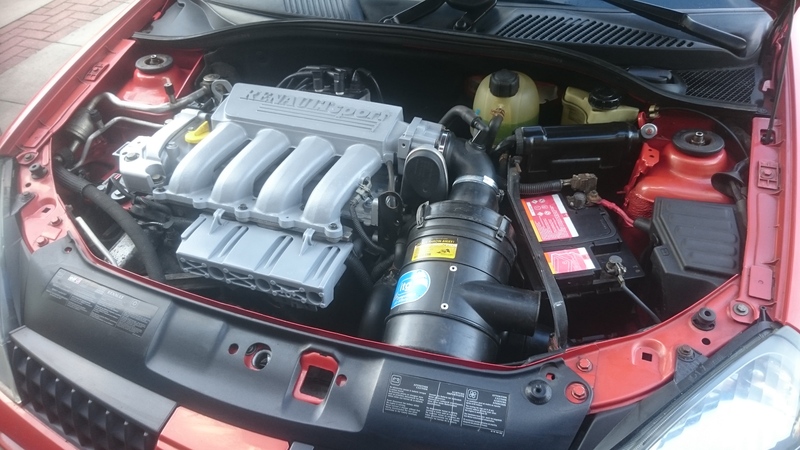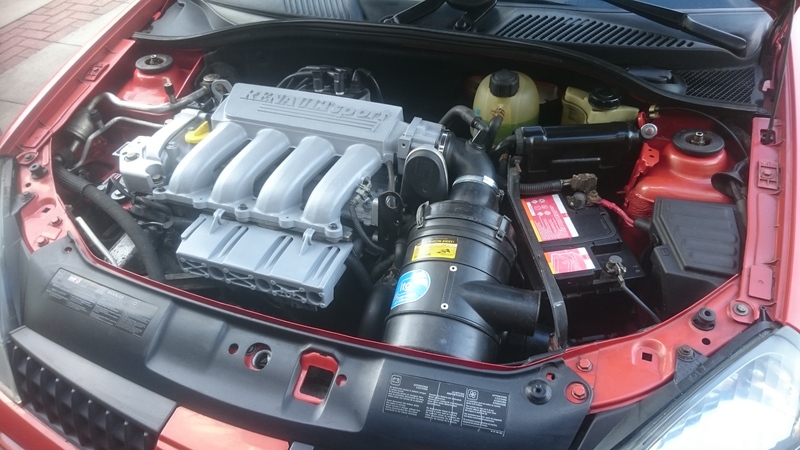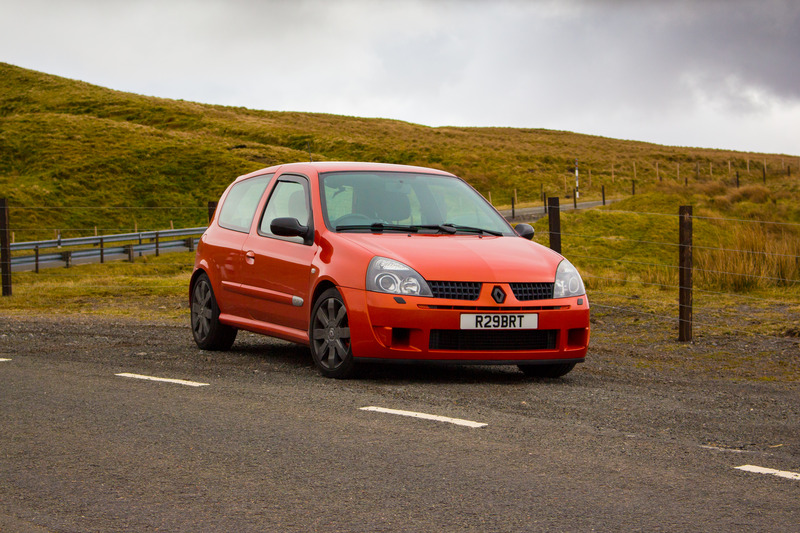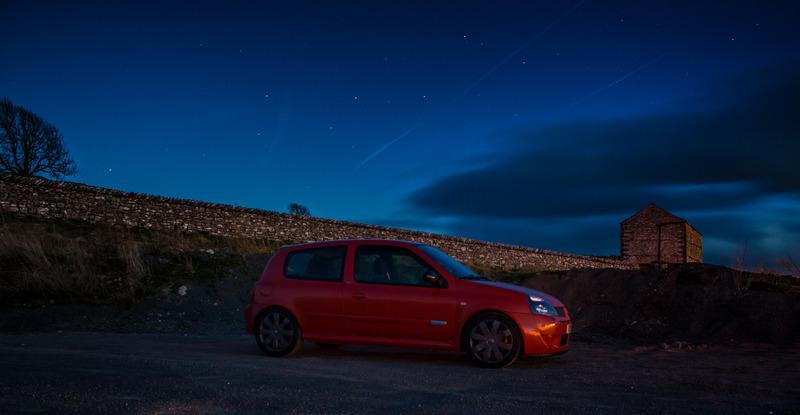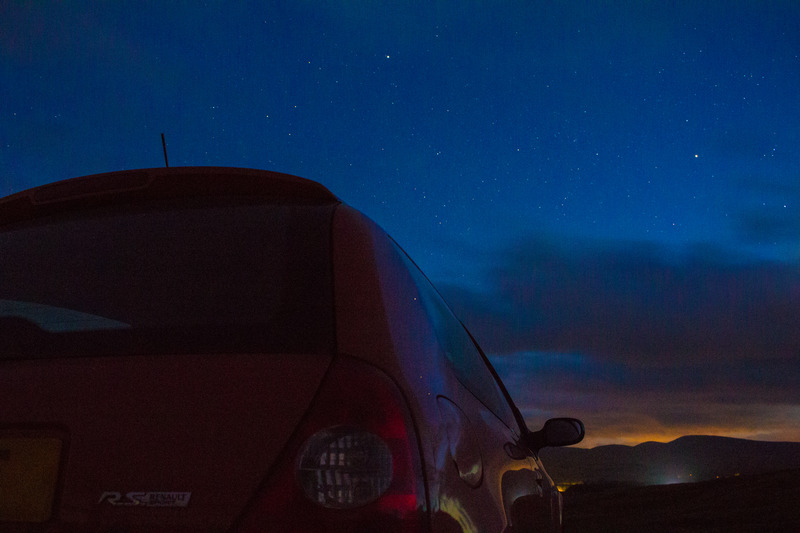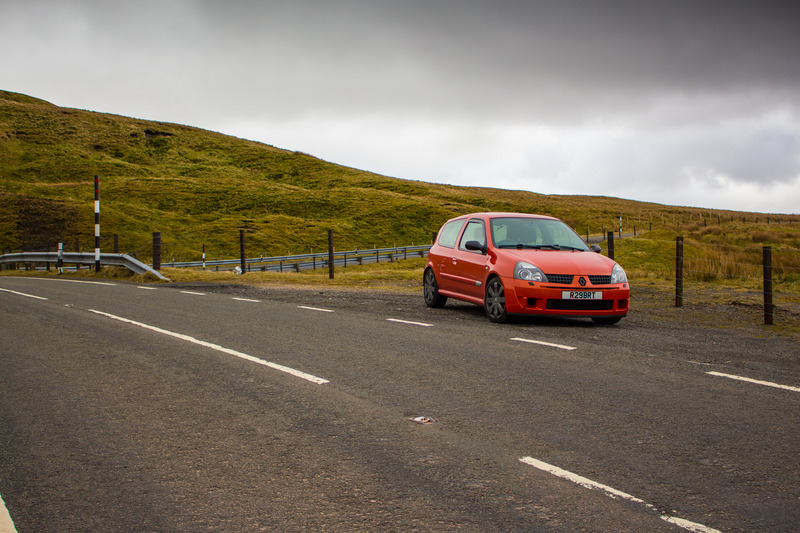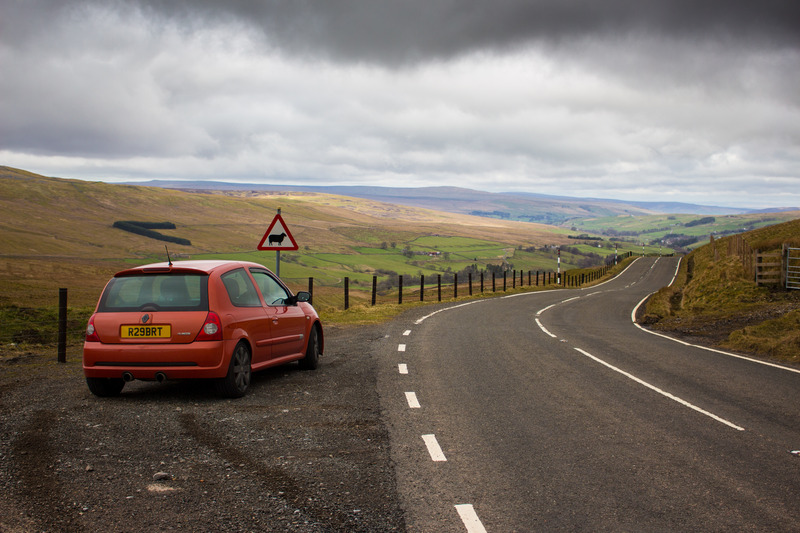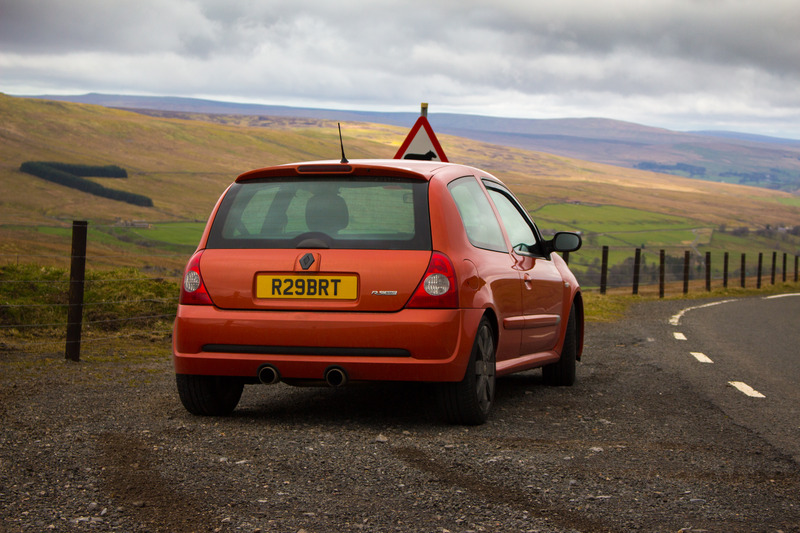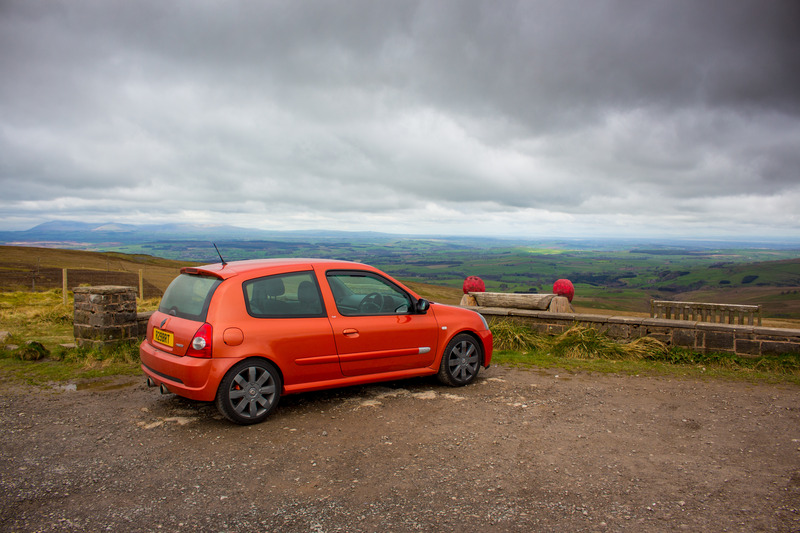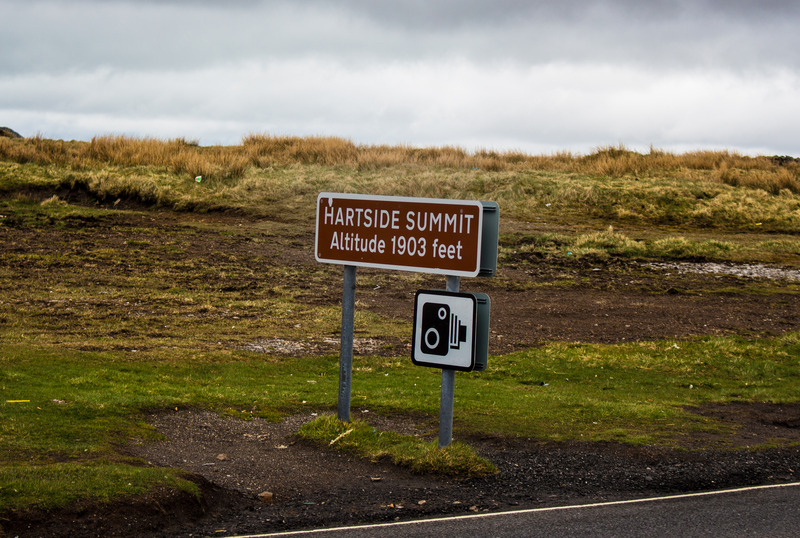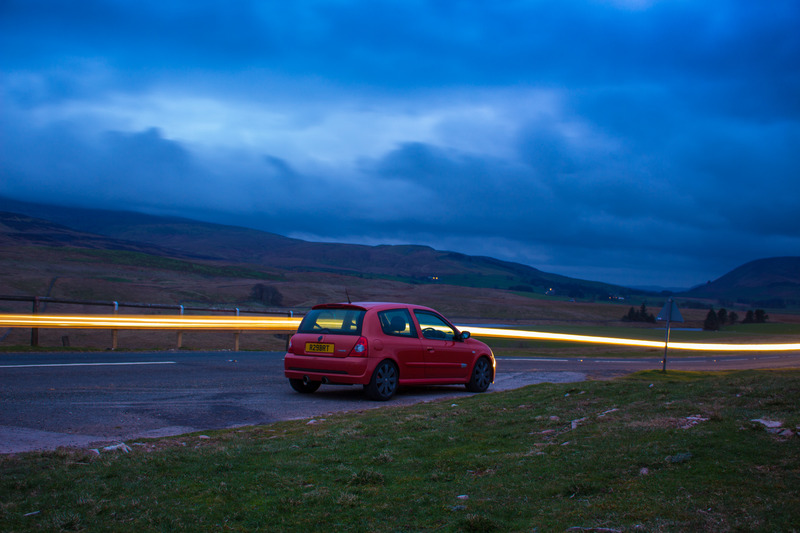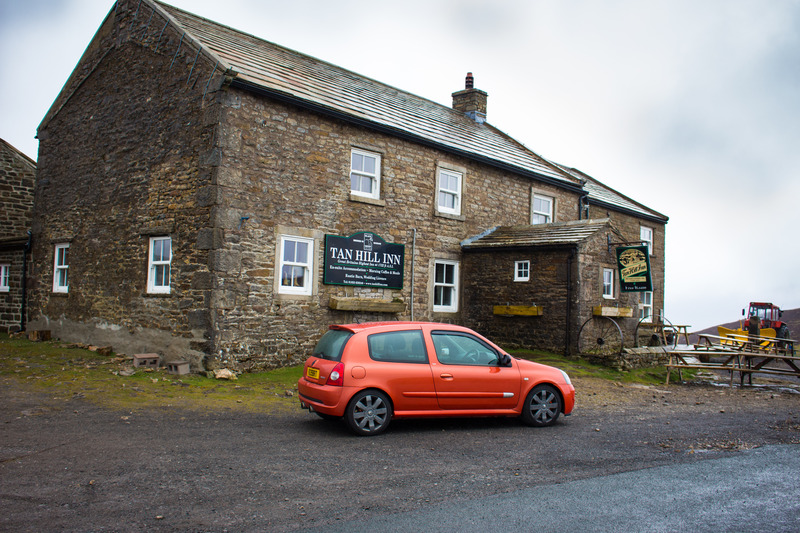 Our current lineup: