There she is. The car that looks like Stewie of family guy. As an Impulsive character I have a tendency to buy junk.. Little did I know that this little shoe-box is going to stay in my life for so long !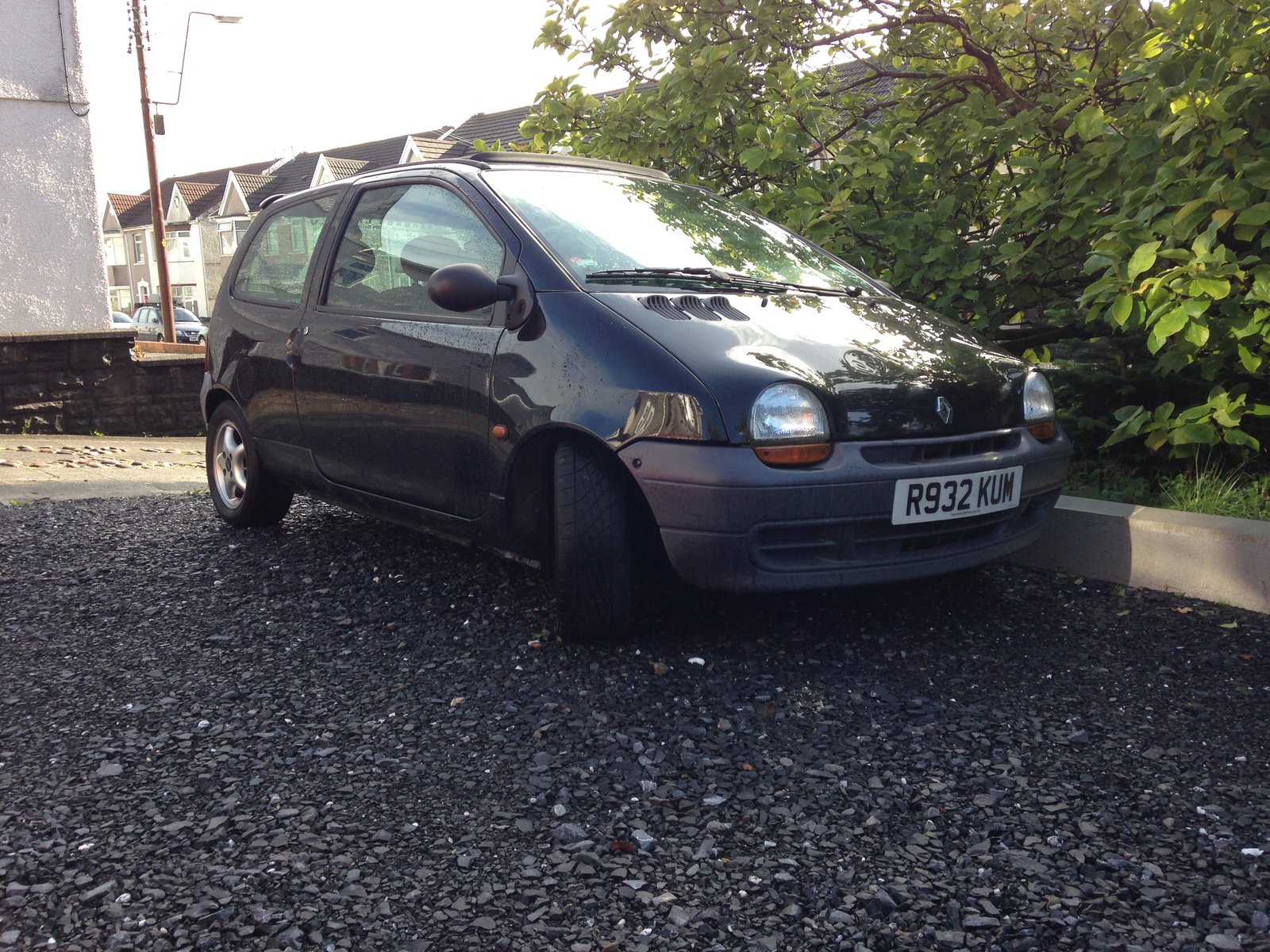 Started out with an eBay ad (as they all do) with the intention of swapping the Auto box for a manual and get about town with it.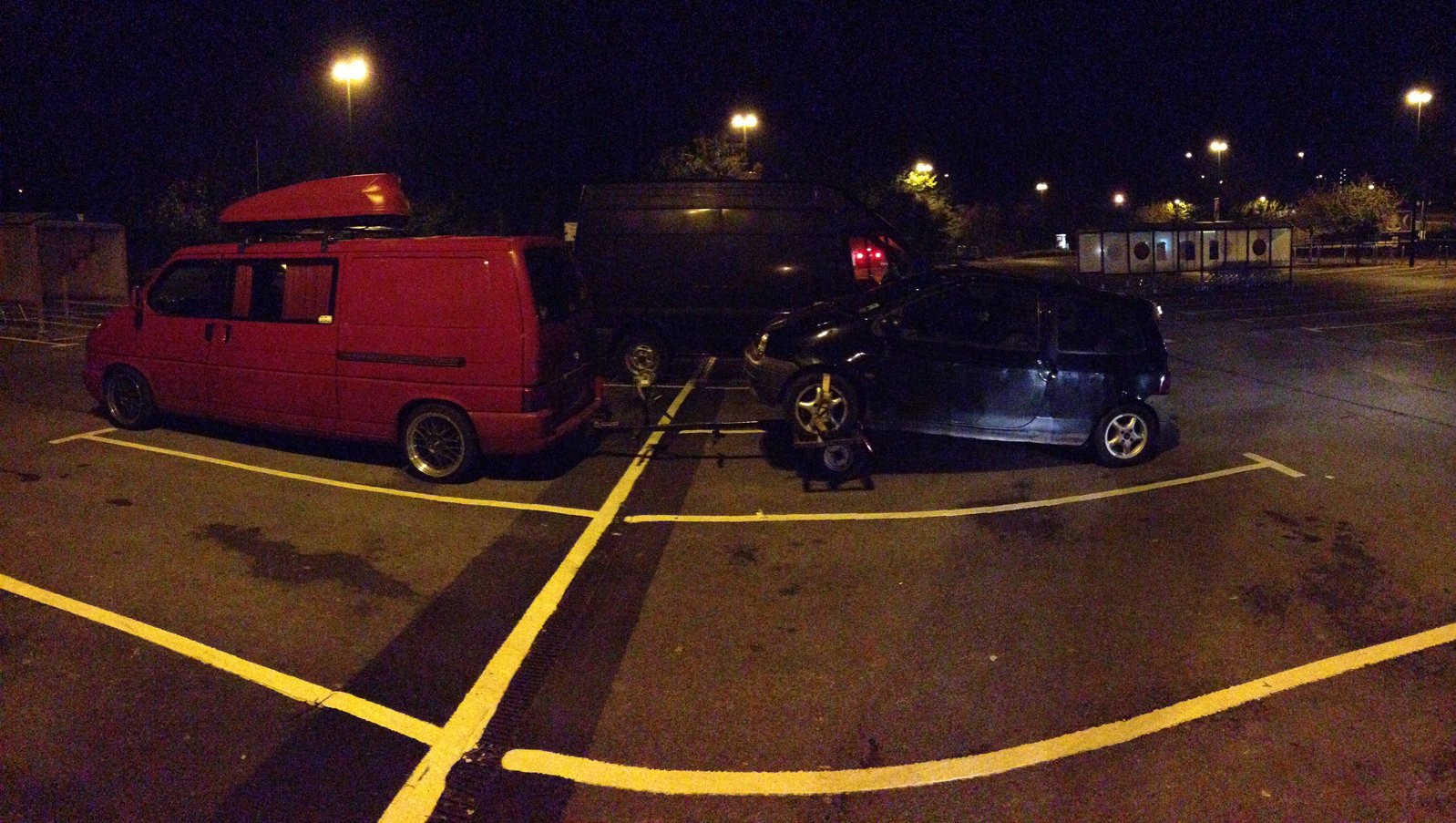 With good company on board , we headed out with Ry's van and picked it up Cardiff way From a gent who clearly didn't have a clue to the surgery his beloved twingo was going to get.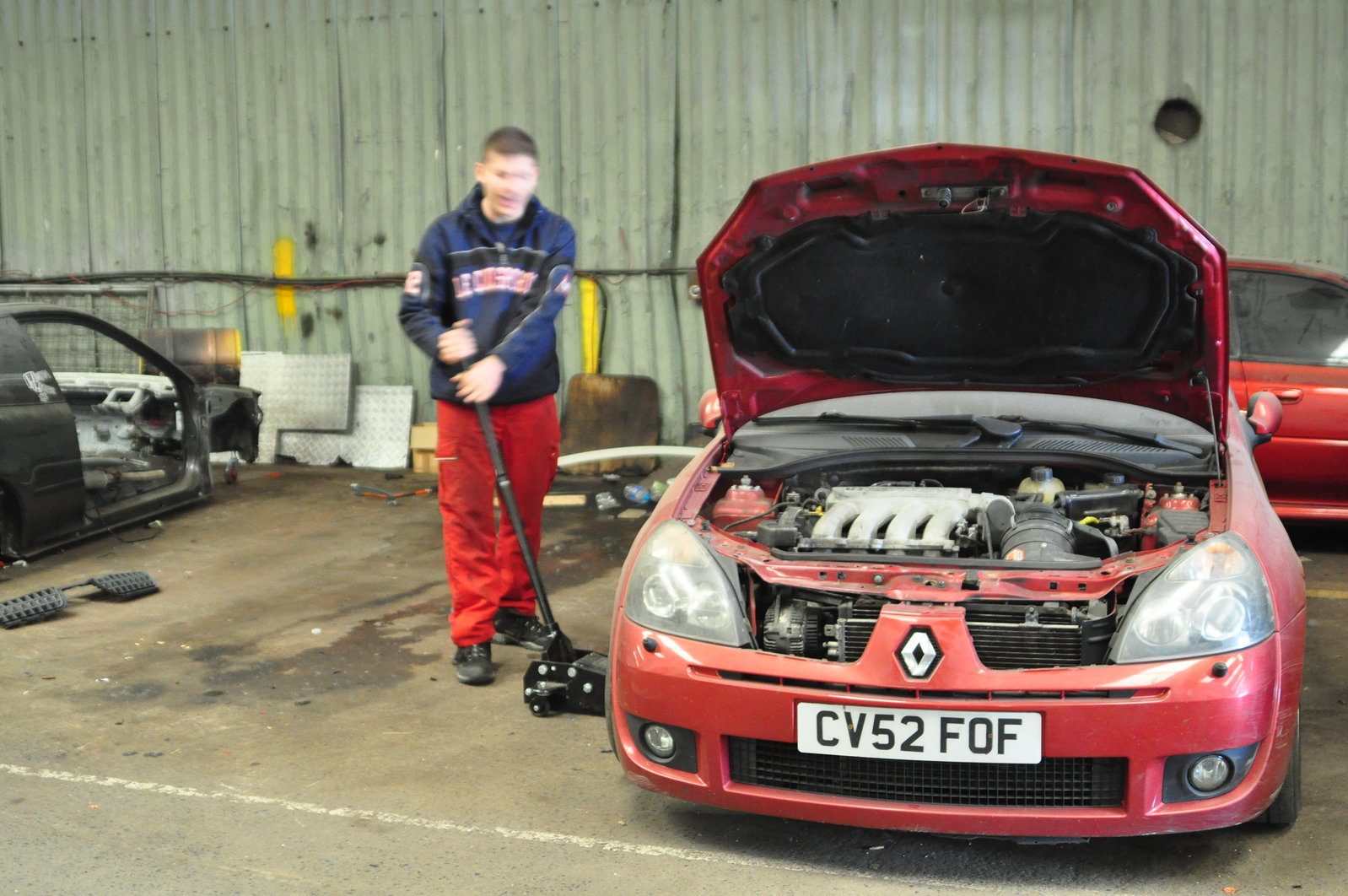 As I said before, The plan was to just to swap the broken auto box for a manual..... But Greg soon started to plant an idea in my head which soon sprouted. Pretty much G wanted to get rid of his Asbo car in favor of a civilized diesel workhorse. It ended in me buying his 172 at an irresistible price....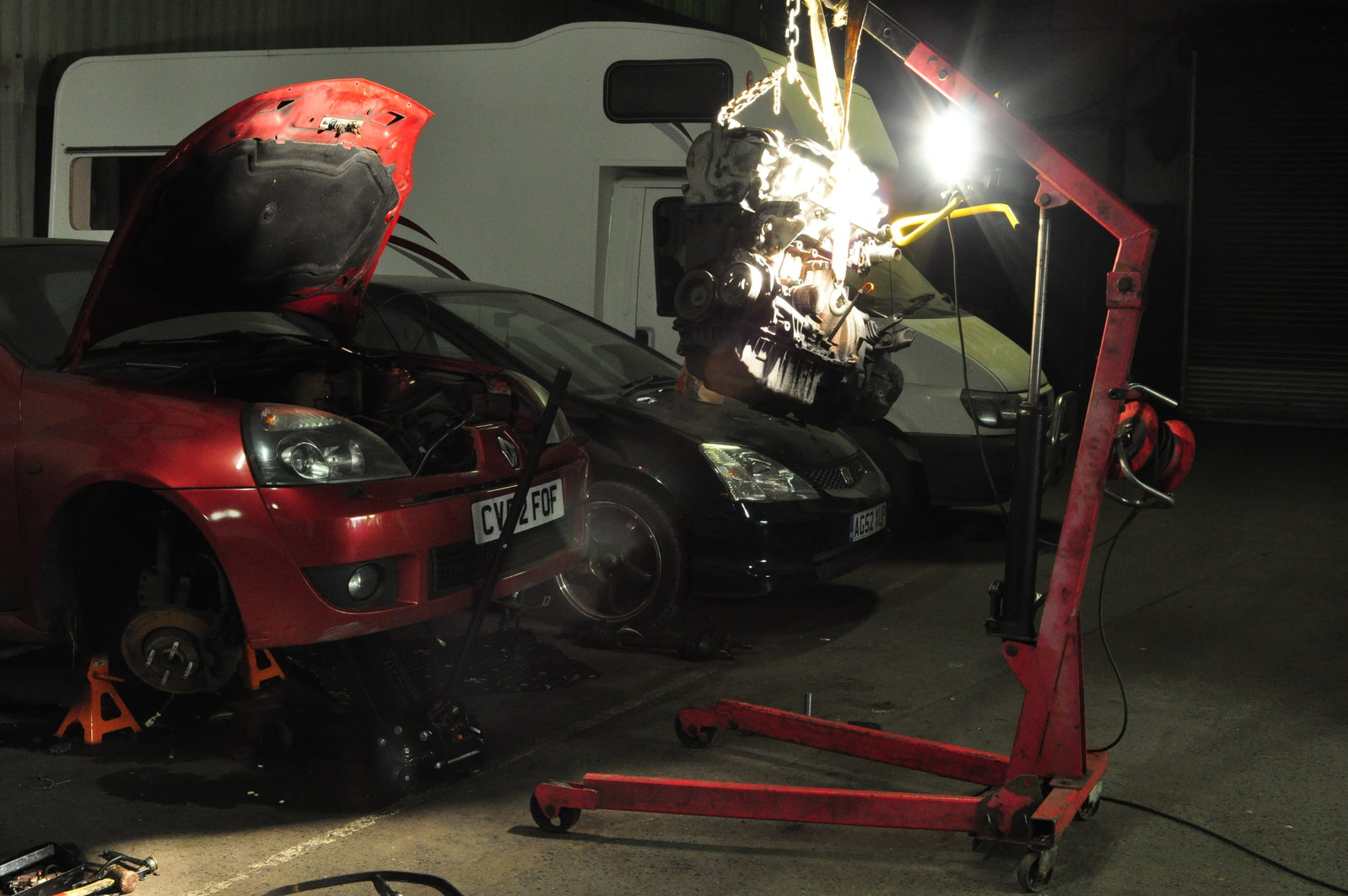 After a night of tinkering, the heart was out along with the gearbox. The plan was to use most of the parts from the Clio onto the twingo.
Since the twingo was sat outside in the darkness for almost 4 months, It was very impressed to see light again!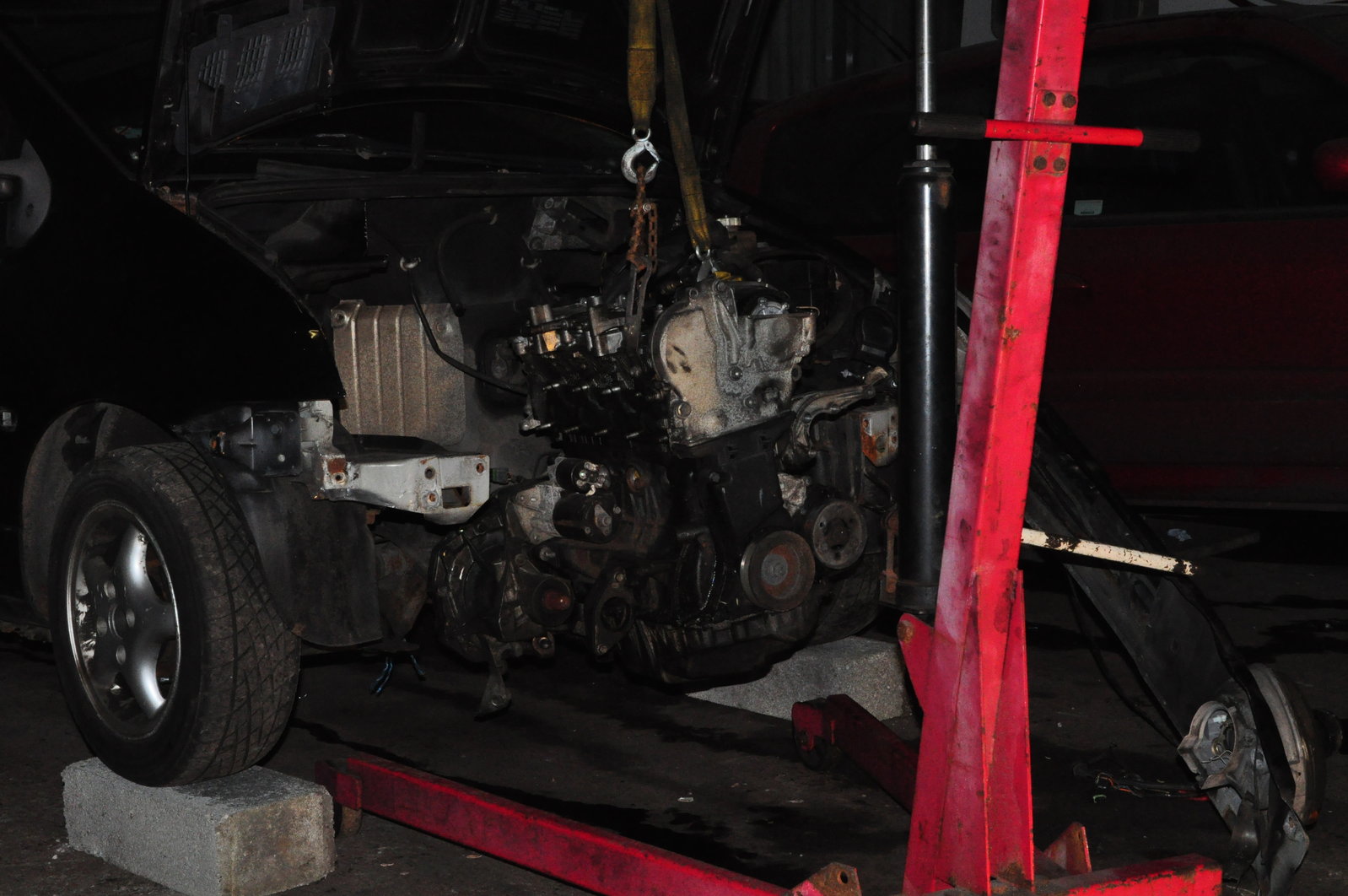 This engine configuration was not allowed due to increased health risks...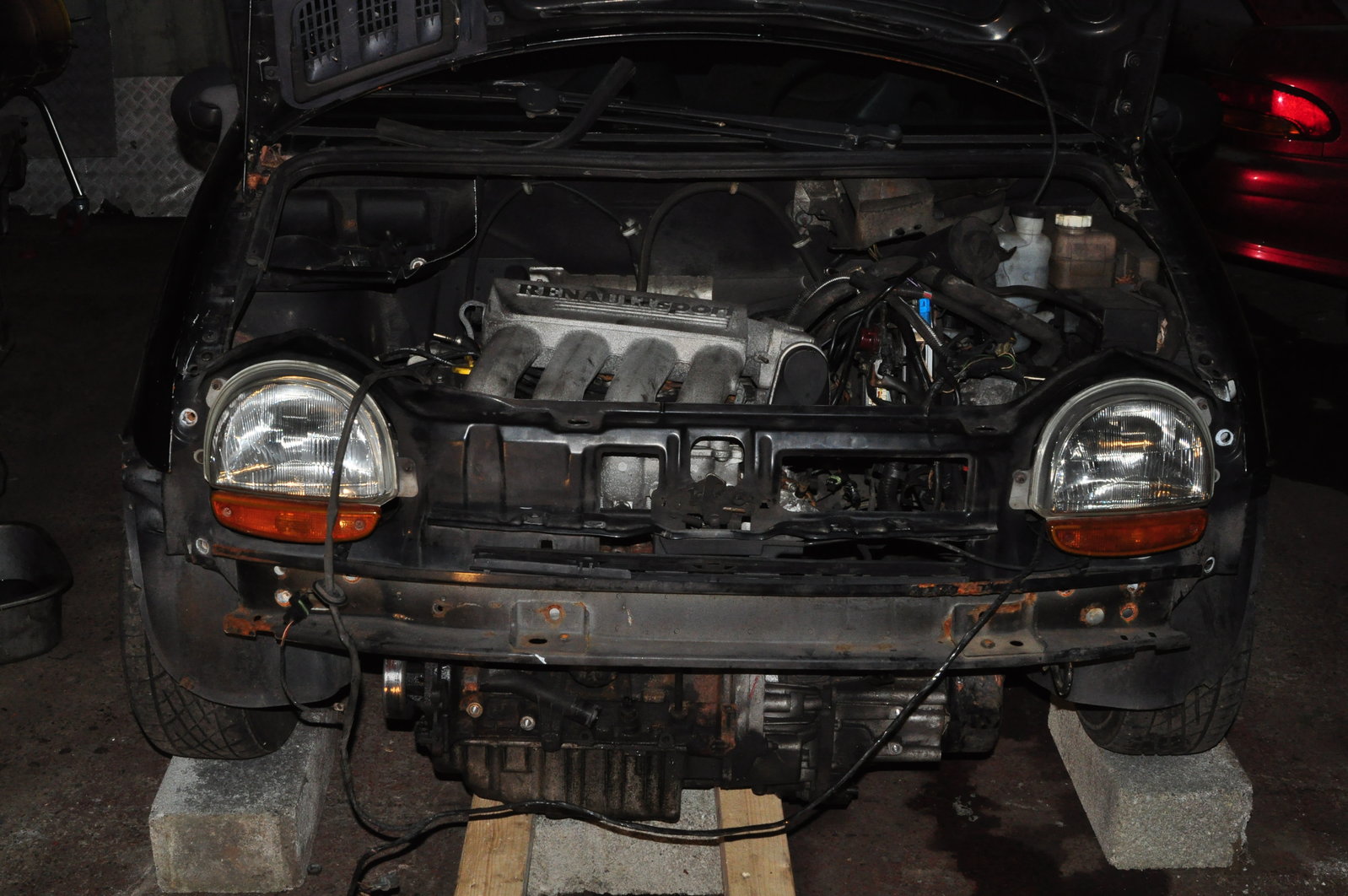 Just dumped the engine to see how it would look like inside the car, It was 3am but we wern't going home without an image in our heads!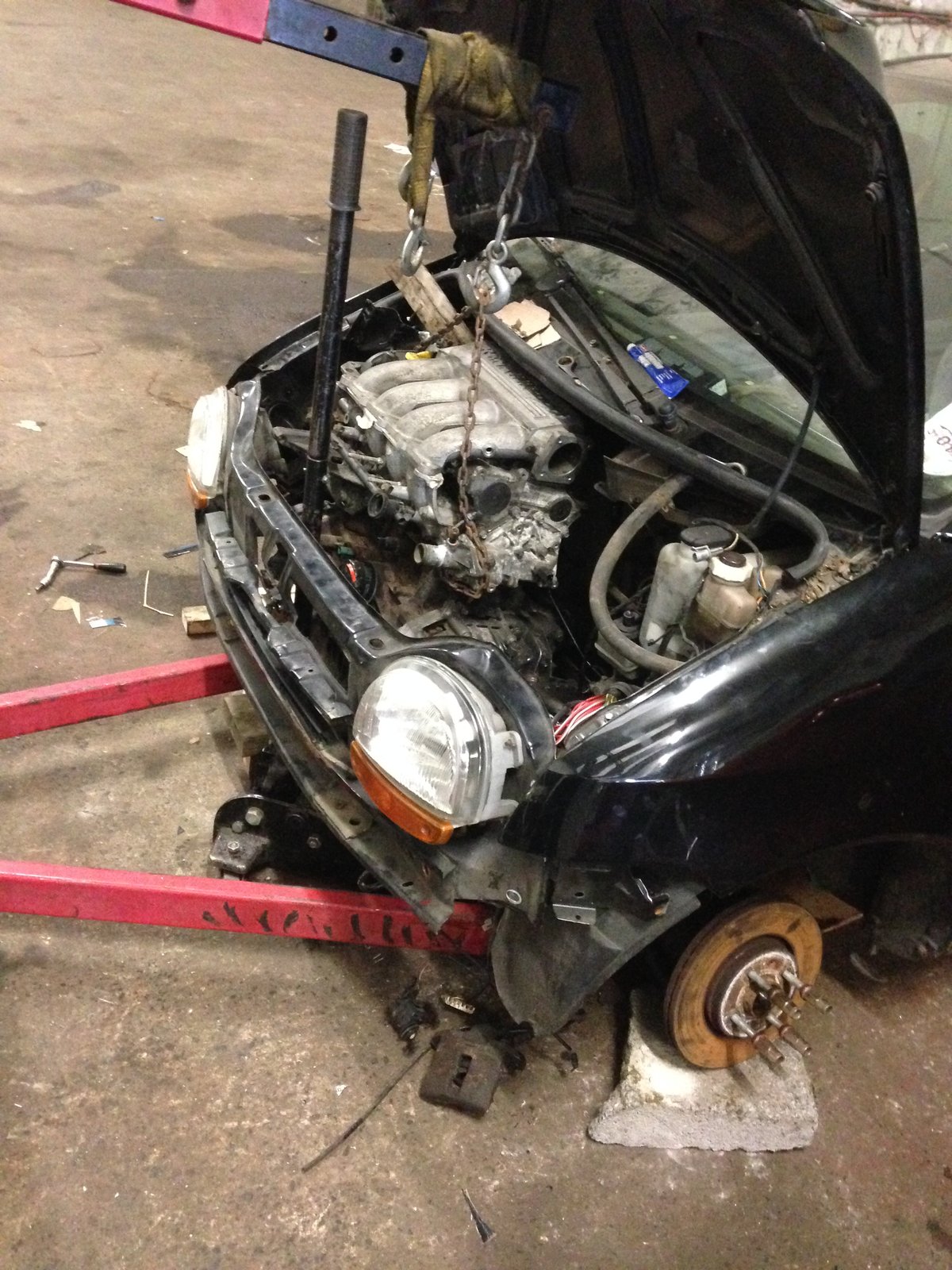 The first thing was to Chalk up the engine into the chassis. The chalking was a pain since there was little room to maneuver and a lot to think about. e.g. driveshaft alignment adjacent to the subframe, Exhaust exit etc.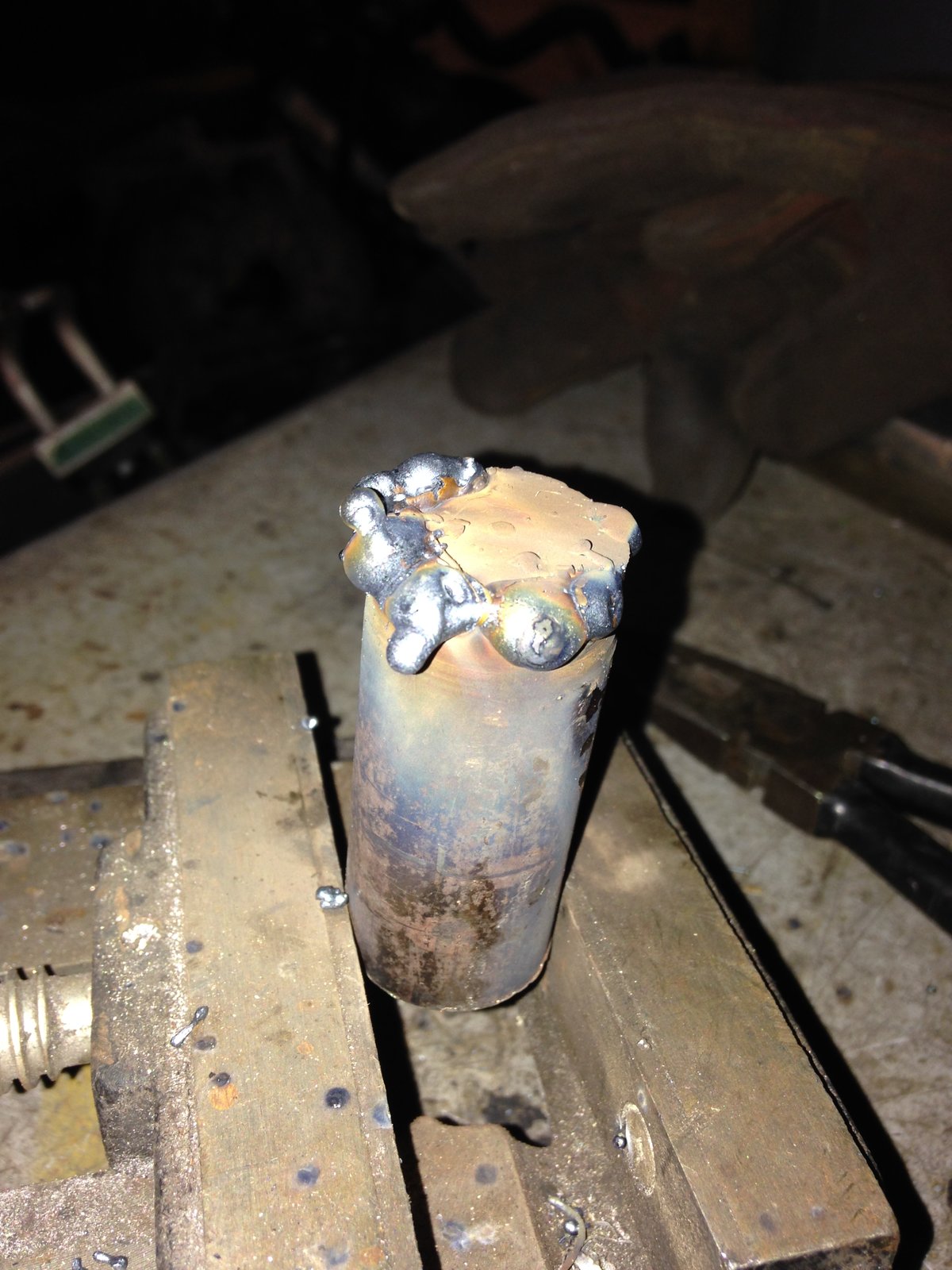 Next : engine side mount needed 3 studs that were going to be bolted on to some of the existing engine side mounts. This is one of the studs with my 2nd attempt at welding them , 25mm tube with the ends drilled out to make way for the hex bolts !