My Clio as Standard: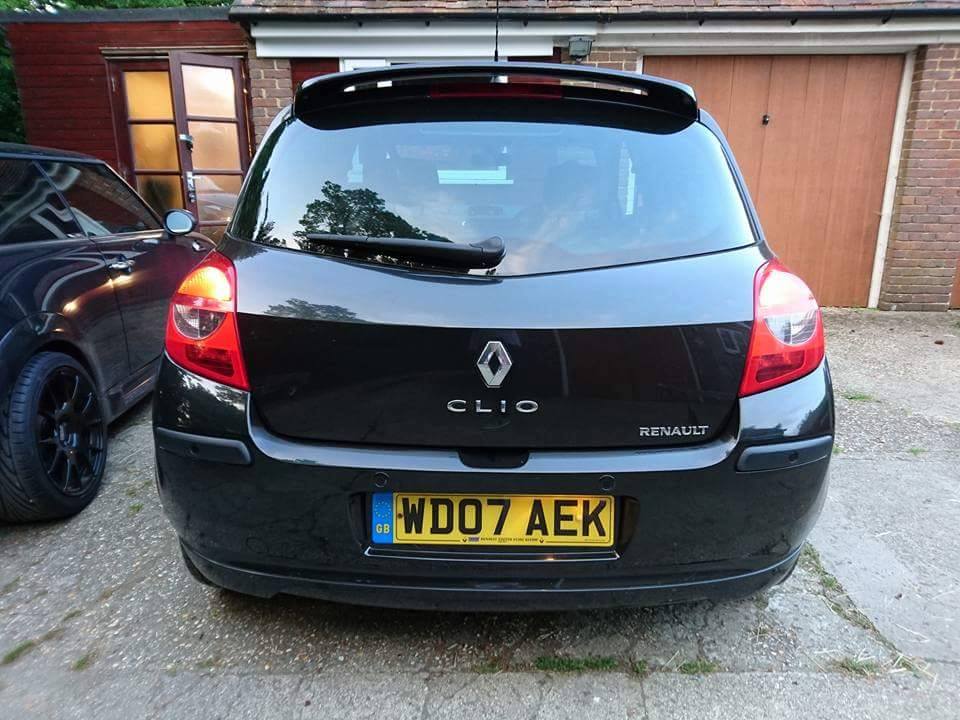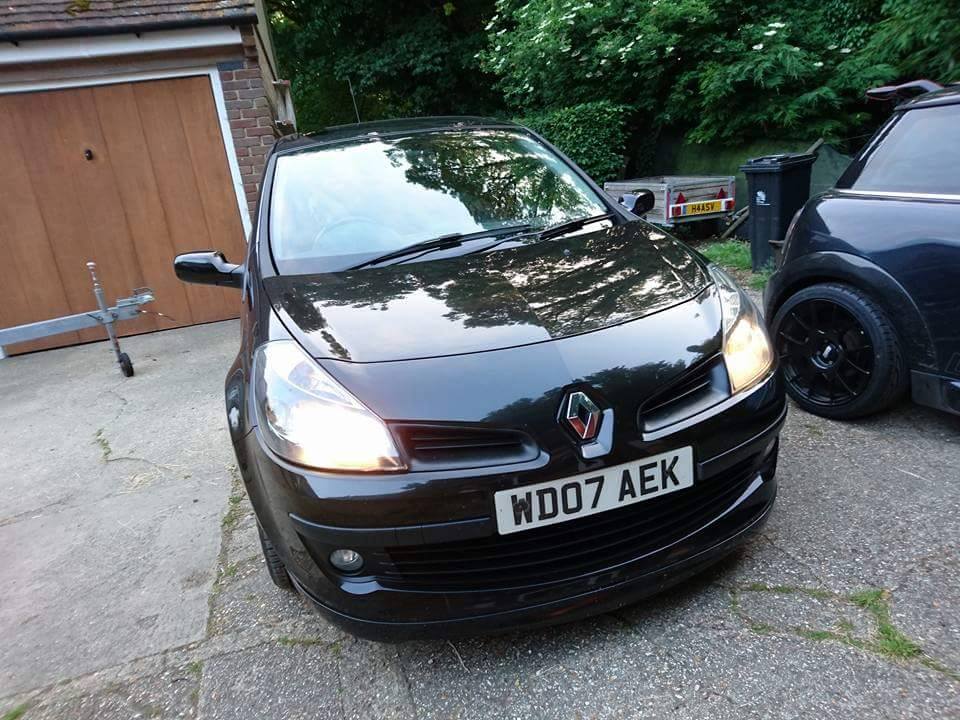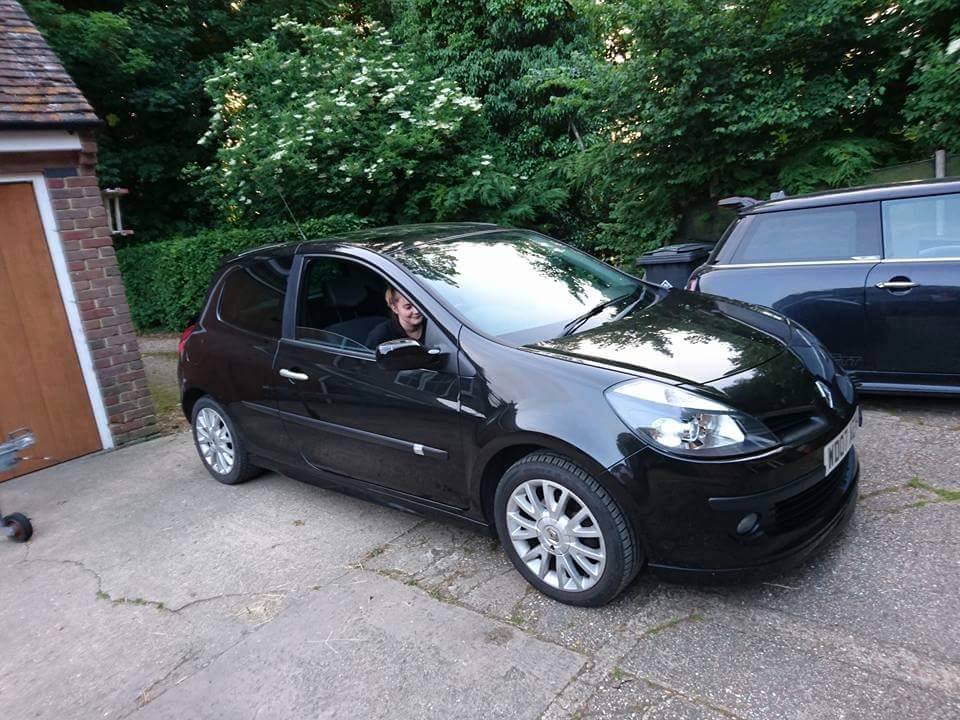 Standard extras included:
Panoramic front and rear sunroof.
Rear brake discs.
Privacy glass.
Sx body kit.
Front fog lights.
Heated mirrors.
Electronically adjustable mirrors.
Air-conditioning.
When i brought this my side skirt was cracked and the air con was not working. First on the list of things to do.
Modifications:
Alloys Wolfrace Jdm's (17" x 7.5j)
Toyo proxes t1r

(215/40/17)


Lowered by 35mm and added 20mm wheel spacers (may go to 25mm on rear with new 197 style rear bumper)
Blacked out the Renault Diamonds
Wind deflectors
RS door bullets
197 upper grilles
Cup Spoiler
Uprated dumb valve
Custom induction kit (cotton gauze)
Re-Map (135bhp from p-torque)
Pioneer stereo + stalk control function
Tinted fog lights (Purple)
Sparco tow strap (Purple)
Aero wipers.
Removed spare wheel.
Sun strip.
Seat belt shoulder pads (momo)
Custom tread plates.
Removed Clio badge on tail gate.
Stuke winglets (front bumper)
Pressed number plates
Chrome indicator bulbs
Custom Floor mats
Photos do not show new centre caps (Renault badge, carbon fibre backgound)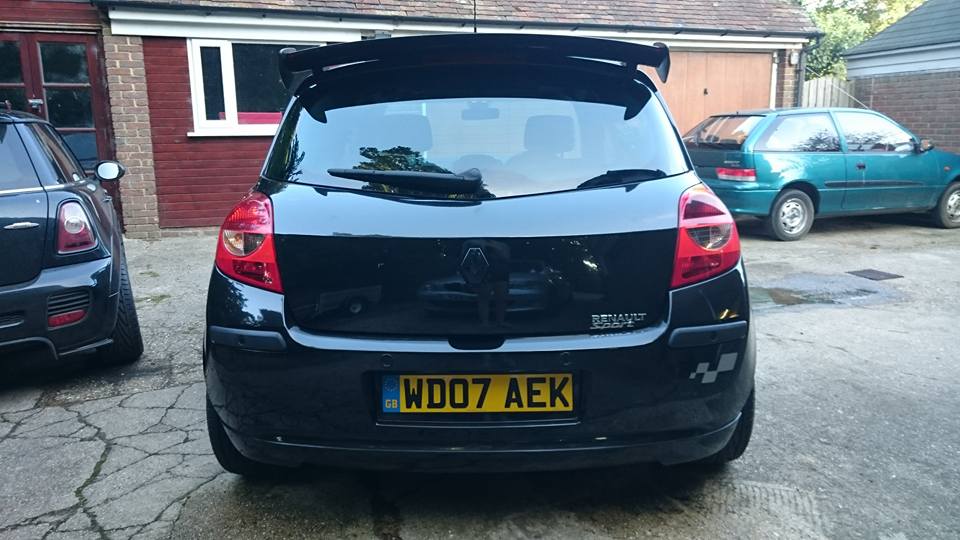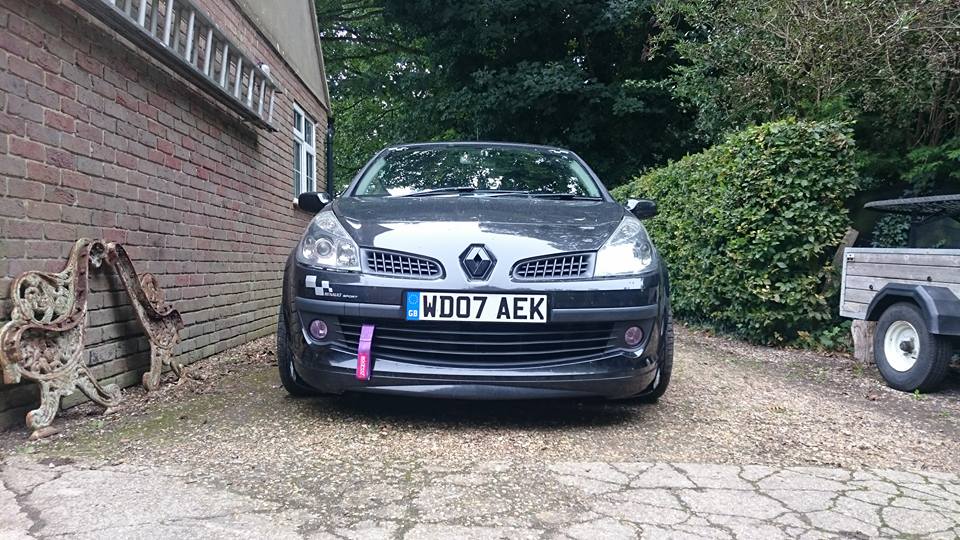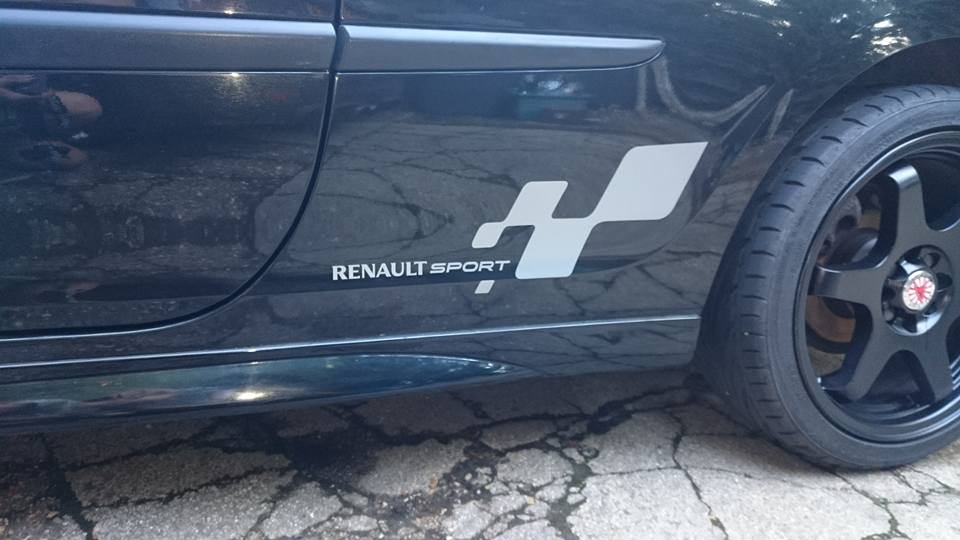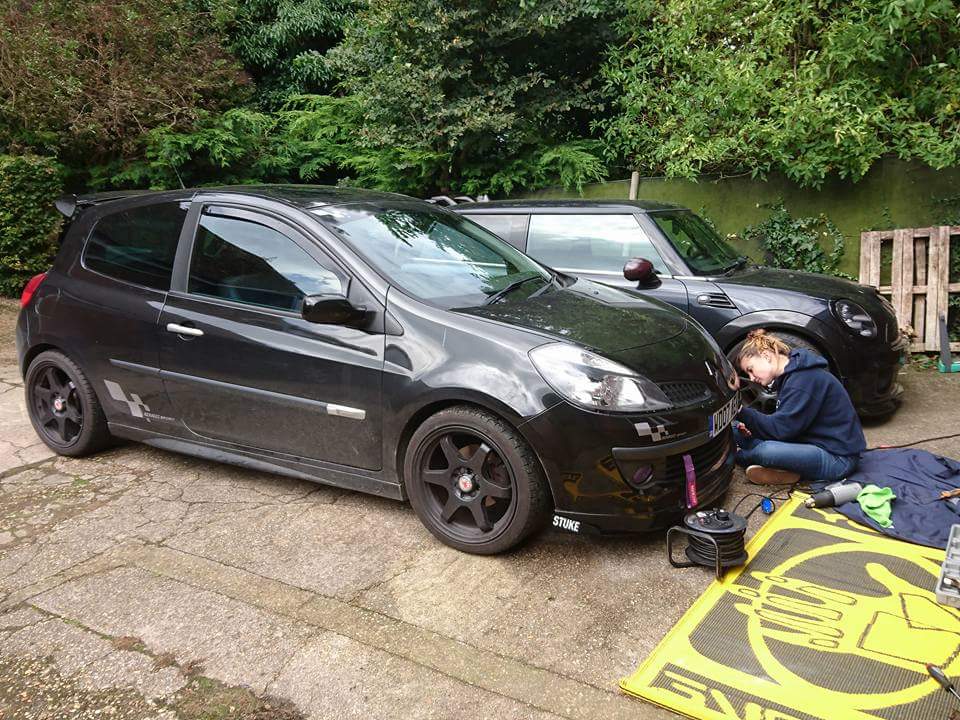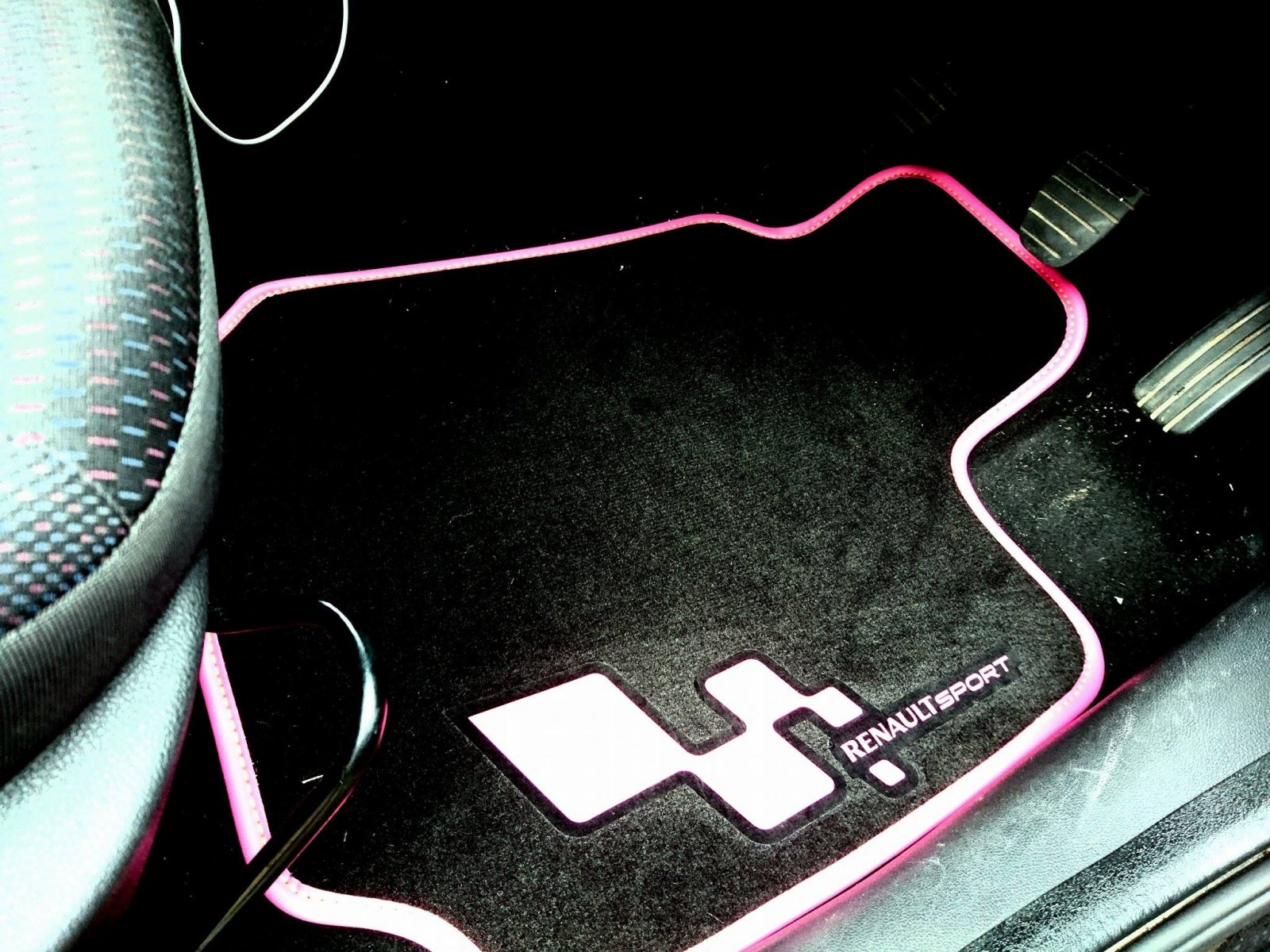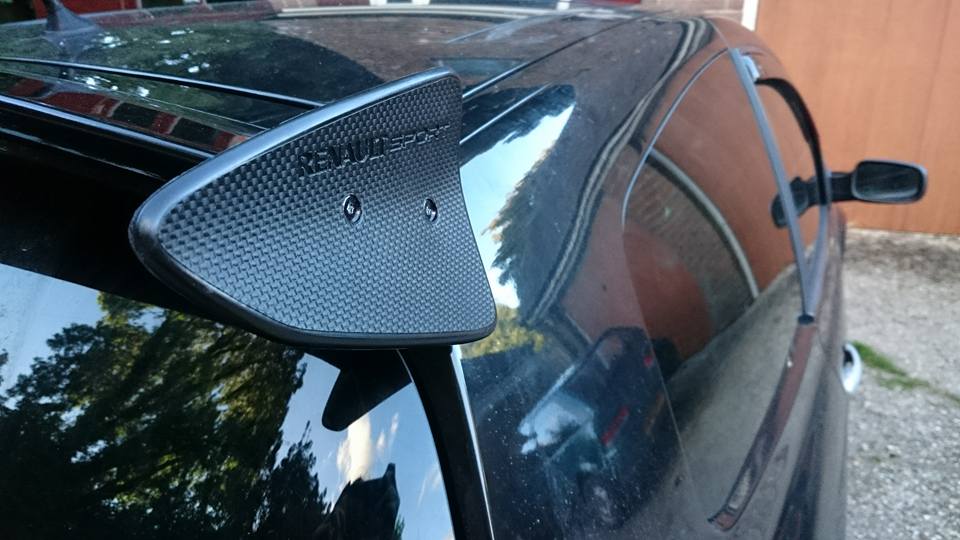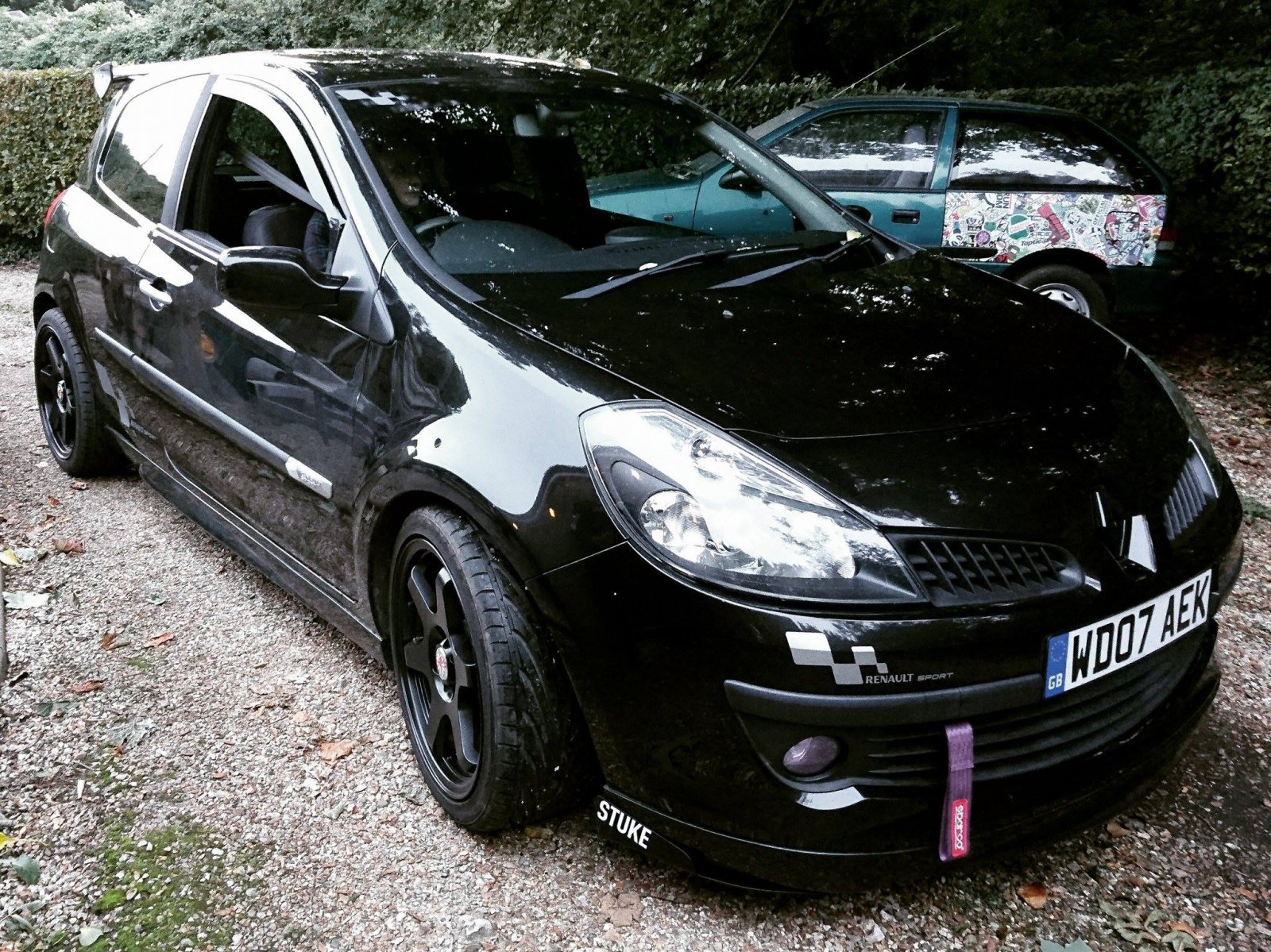 Future Plans:
Clio sport replica rear bumper and diffuser to be painted. (should be with me in the next 2 weeks)
Front and rear brakes changed to dimpled and grooved discs + paint calipers.
Oil catch can/cans to be installed
Front bumper mouldings and front fog surrounds as well as door mouldings to be colour coded or hydrodippped.
New door handle covers to also be colour coded or hydrodipped
Possibly tint rear lights

Photos are all from different times. But hopefully gives the whole effect. Thanks for reading.
Last edited: