South East - Essex
ClioSport Area Rep
BC's arrived from Mick@KPM .. Fitted by Scrooge and Rob on Monday.
Sensible McGurkin-esque ride height ensued.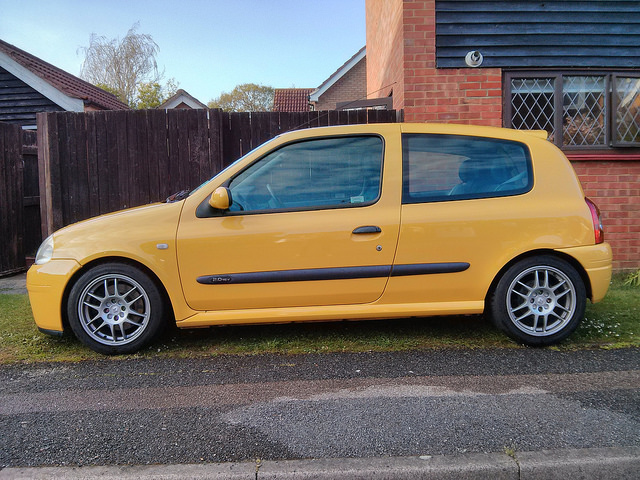 Front needs dropping another 5 mm but I think I'll leave it a week to settle properly first.
Also I scraped that sandy rain crap away from the other week this evening to find it was still yellow underneath...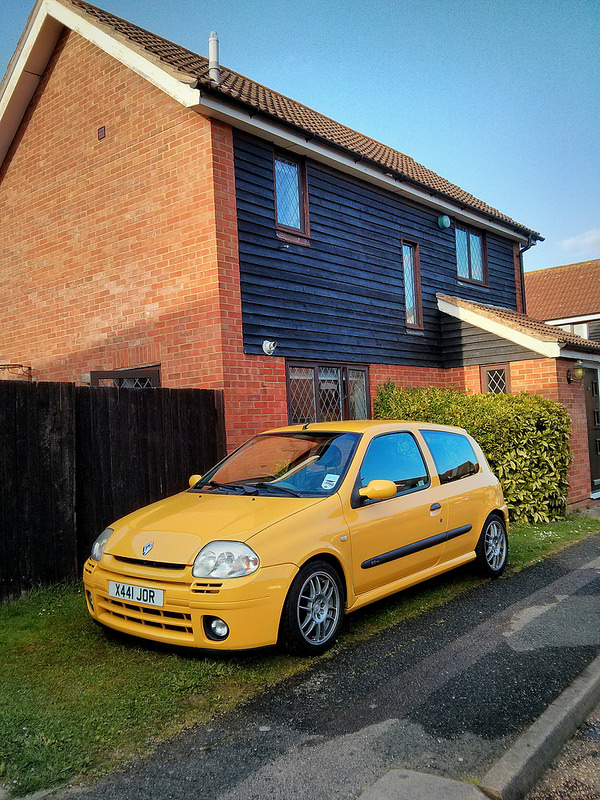 Oh, and in other news: