Hi Everyone!....
I have owned two Clio's since December '13 and have finally got round to joining up on Clio Sport as a full member!

I bought a Silver 172 as a general run around, and also a Arctic Blue 182 which I intend to prep solely for the track

I thought it would be fun to document the prep of my 182 on here for all to see..... so here goes!

182 Track Build here we come....

During a recent trip to the Nurburging I was lucky (depending you speak to) to be a passenger, 4 up in a clio, dropping into the Carousel on a very wet track! At this moment of total hilarity, which was captured on my GoPro:

https://www.facebook.com/photo.php?v=10151537102195566&l=713178329253481054
The decision was made!.... I had to own one for myself and prep it for the 'ring'
I was lucky in that one of the guys we had gone with was selling his Arctic Blue 182 (which had been owned previously by another one of our friends, so had a good history)
nearing the 100K mileage mark, but as I intend on giving it a good overhaul that didn't put me off. So £1700 later and here she is: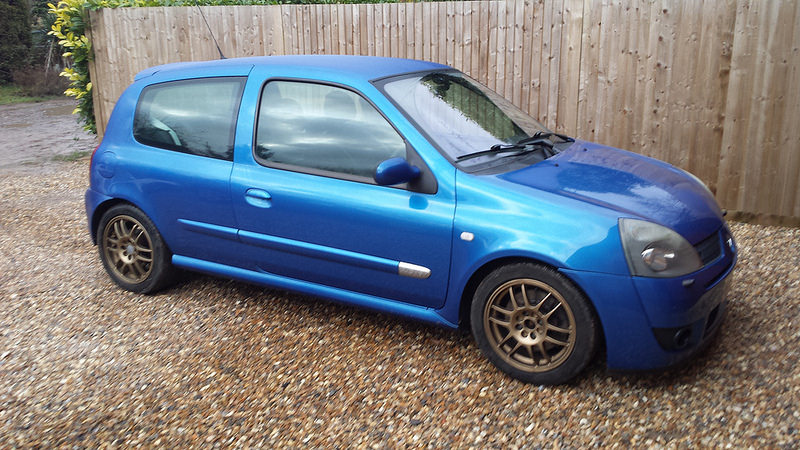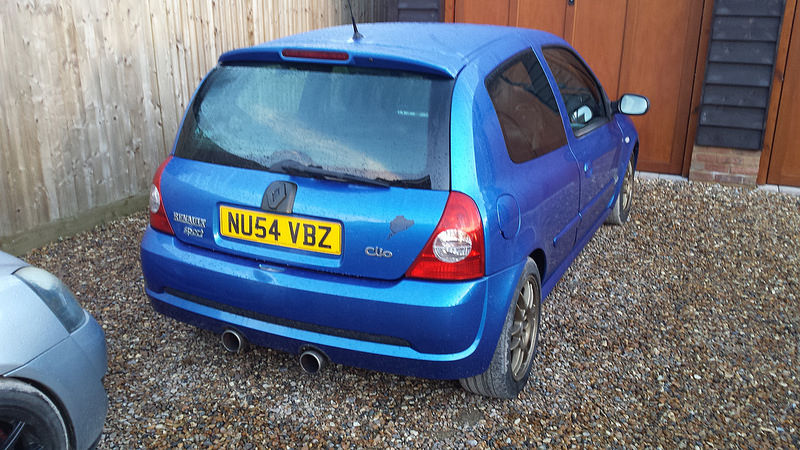 It had already had a few mods to it as its already done quite a few track days, including the Nurburgring:
Koni 2 way adjustable dampers
Eibach lowering springs
OZ F1 wheels
Polybush Suspension
OMP strut brace
Stainless braided lines
However As I intend to prep it solely for track I shall be replacing and upgrading most parts!.. I shall write a spec list soon of what I intend to do. Your input/hints and tips during the build will be greatly appreciated!
I have already done some work on the car as I have had it a while (mainly stripping bits off) so will post some updates soon!
Looking forward to getting it on track! :smiley:
Last edited: