So, I contiuned the above...
I hadn't removed any of the rod side of the big end bearings, until today...
First one I removed was number 1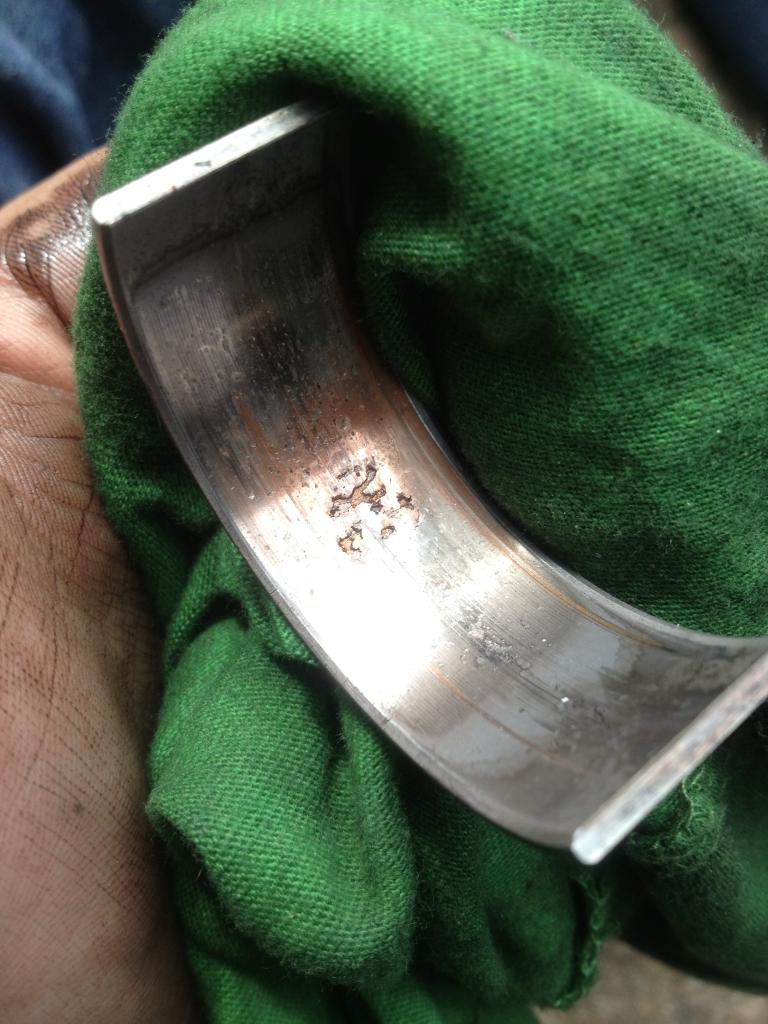 Then I removed number 2
That'll be the cause of my knock then.
Started pissing it down while I was putting it together too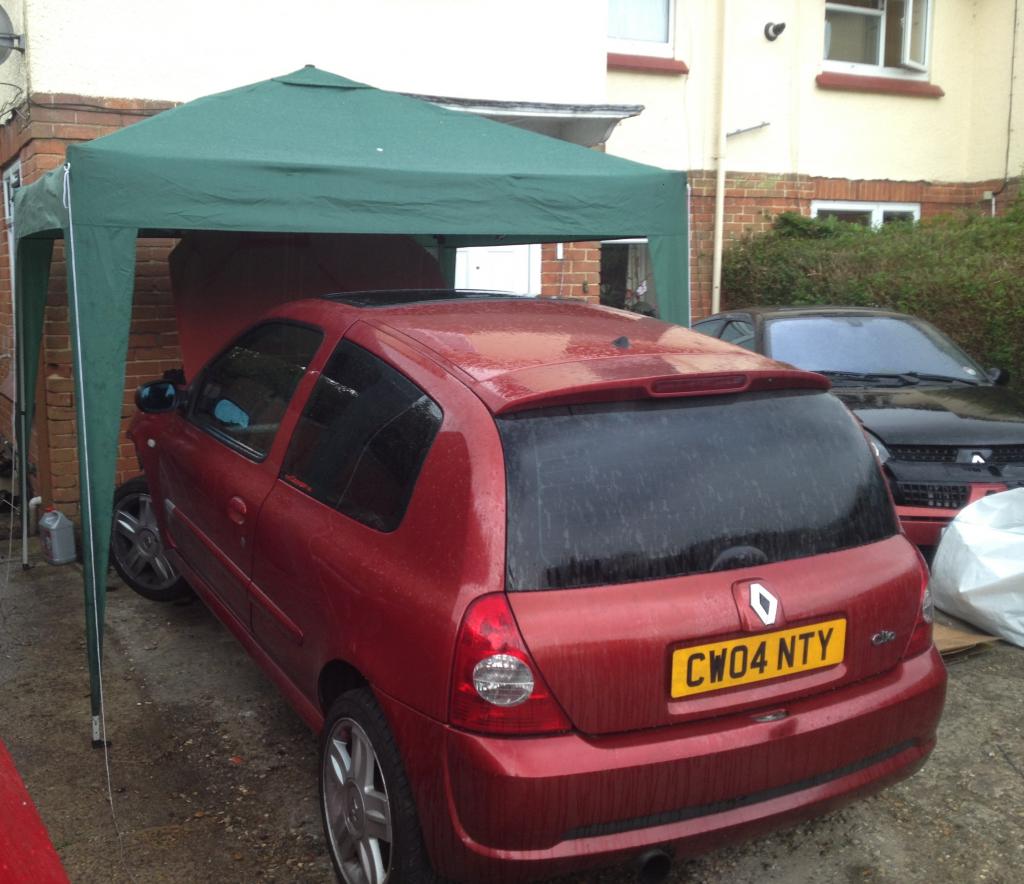 Got it all back together, along with fresh oil & filter. Its so much quieter and seems to run cooler.
Next up is new engine mounts, and sorting out the intercooler at last.