Well couple of weeks since last update. Car is now back together properly and on its wheels.
I replaced the rear brake pads with a new pair of Brembo's as the set on the car were pretty grotty.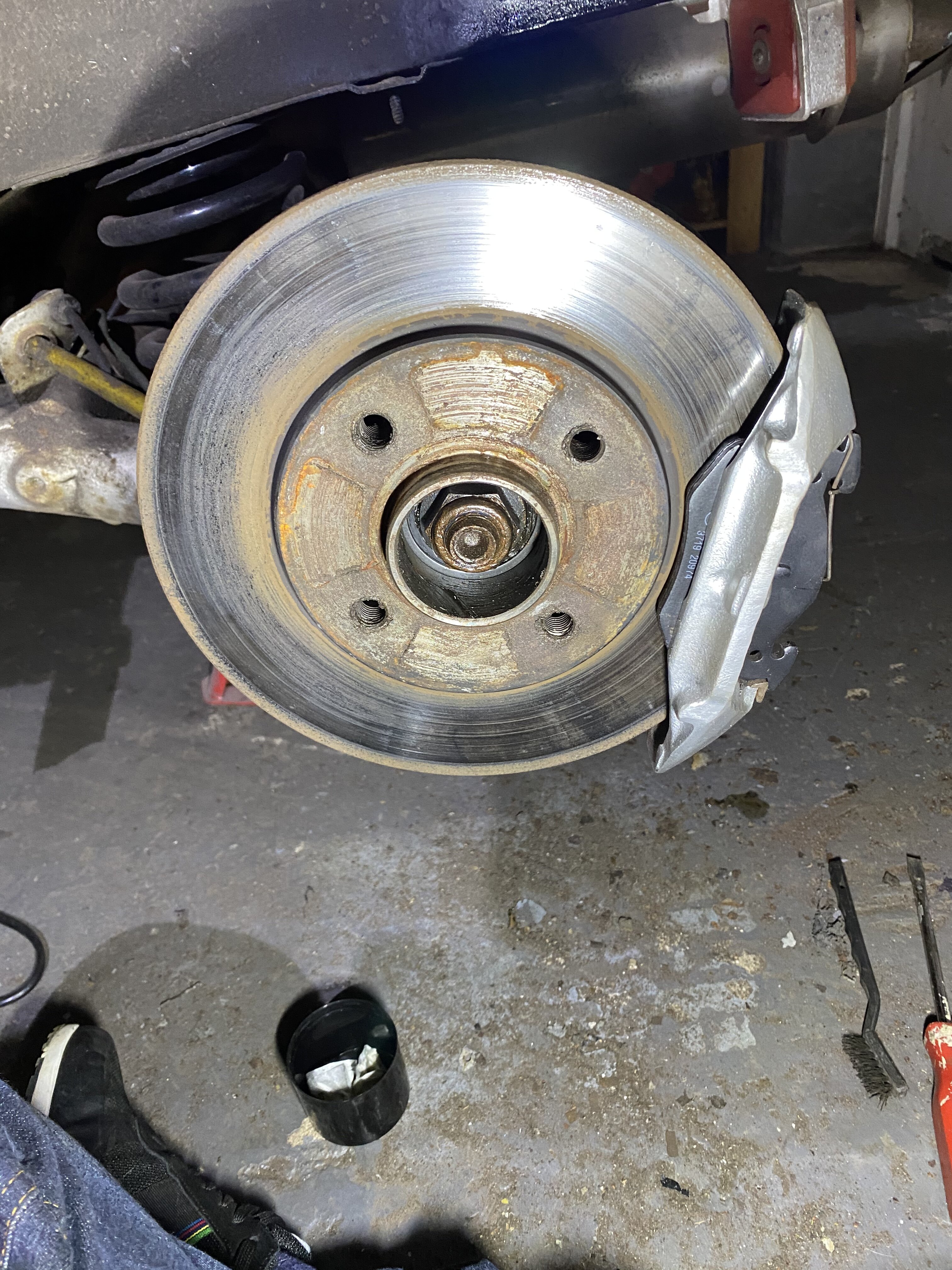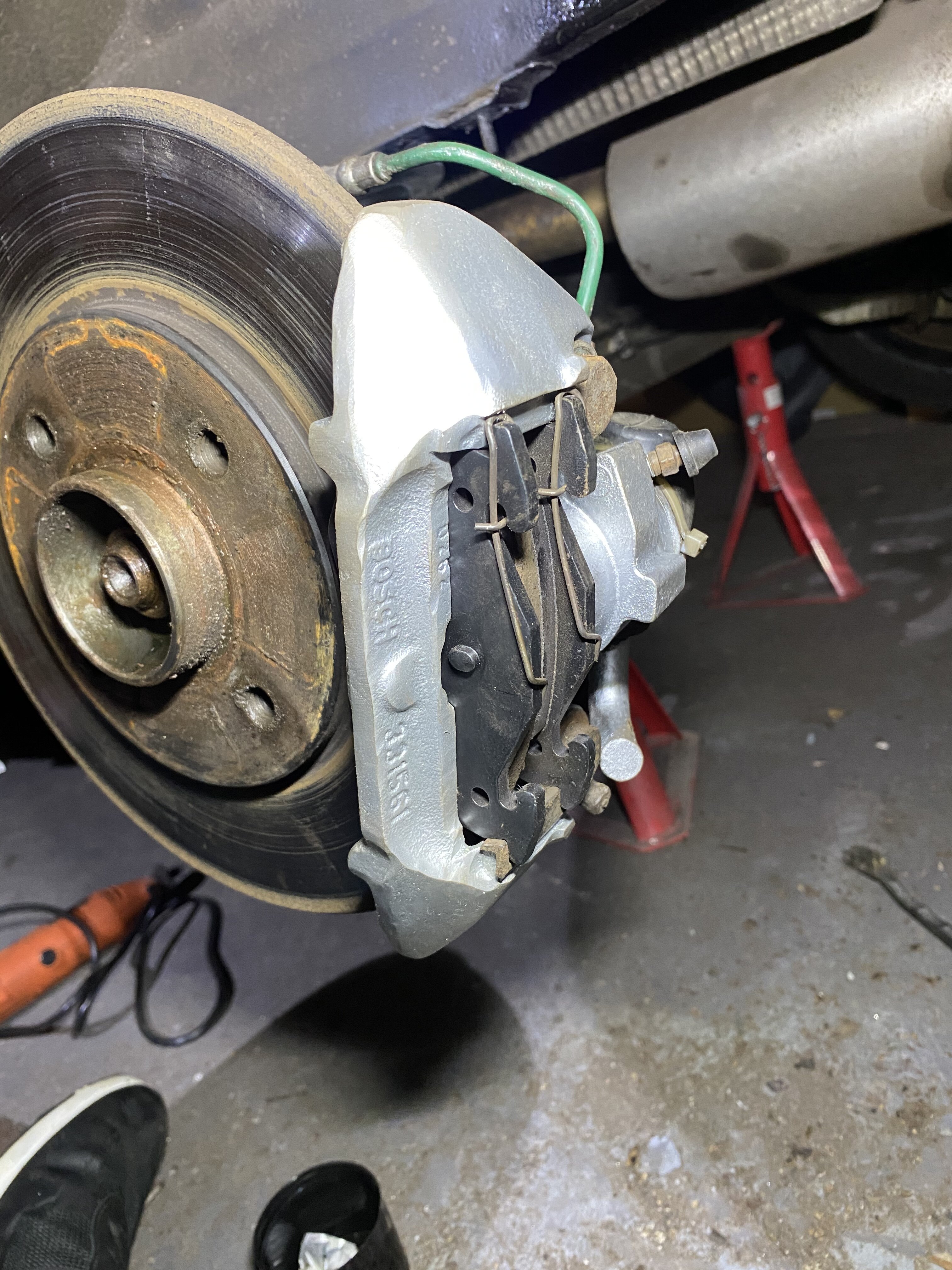 Over the last week I decided to make use of some off cuts of carbon fibre I nabbed off a mate. I have done a bit of carbon layup over the years, so decided to have a go at making my own carbon skinned fog light surrounds. I didn't want to ruin the frankly minty set that were on the car so set about finding some spares. My usual parts buying frenzy meant I have 3 bloody sets of the things now! So if anyone needs a mint set of surrounds let me know!! Moron!
Started up by using alcohol to remove all the years of silicone and bumper black. Then rubbing the plastic down with a heavy grade sand paper to provide a key. I then filled some of the indents and gouges with plastic padding before rubbing the surrounds down again. A quick blast with black bumper paint (so the filler or faded plastic wouldn't flash through the carbon weave) we were then ready to skin them.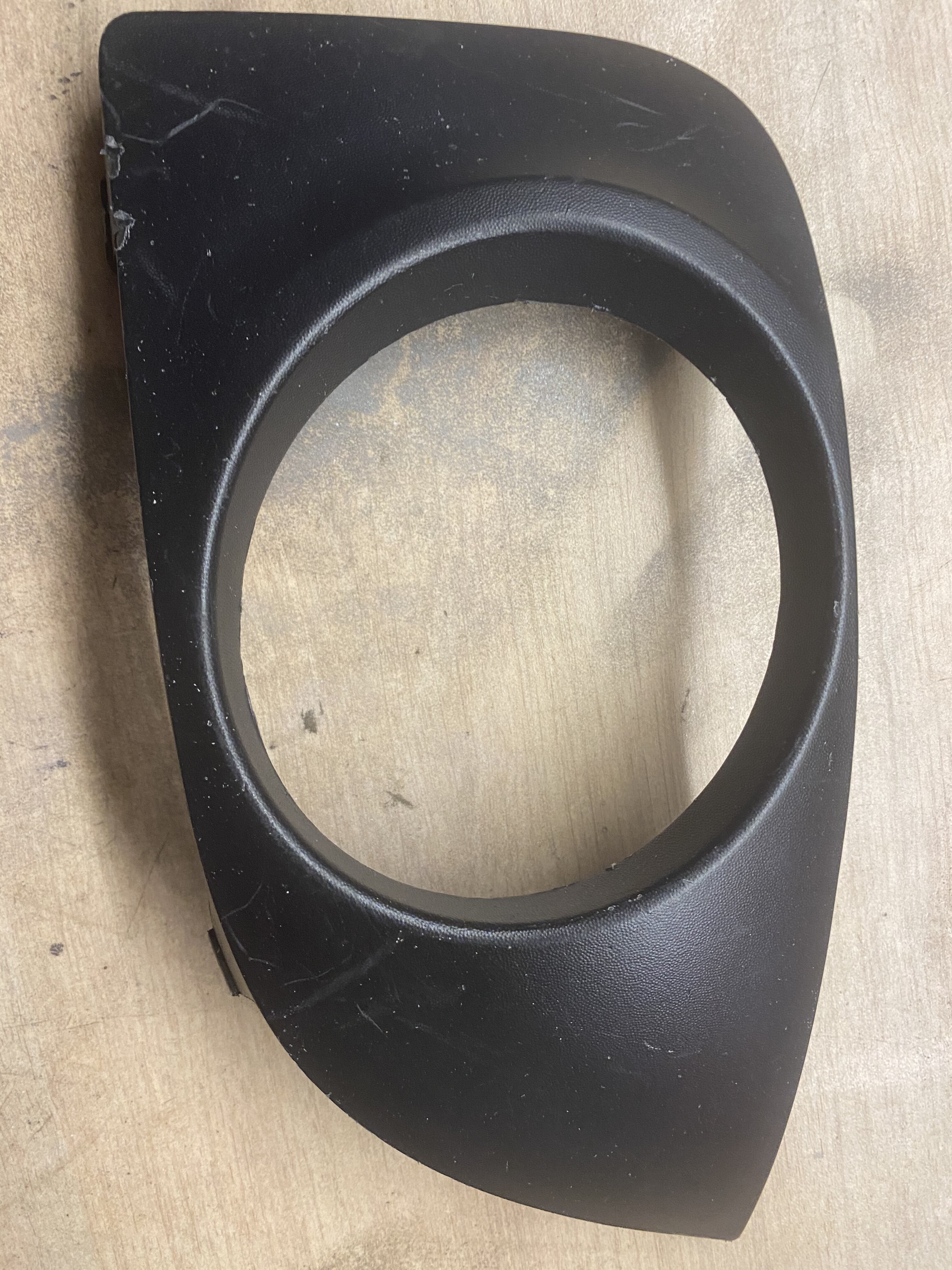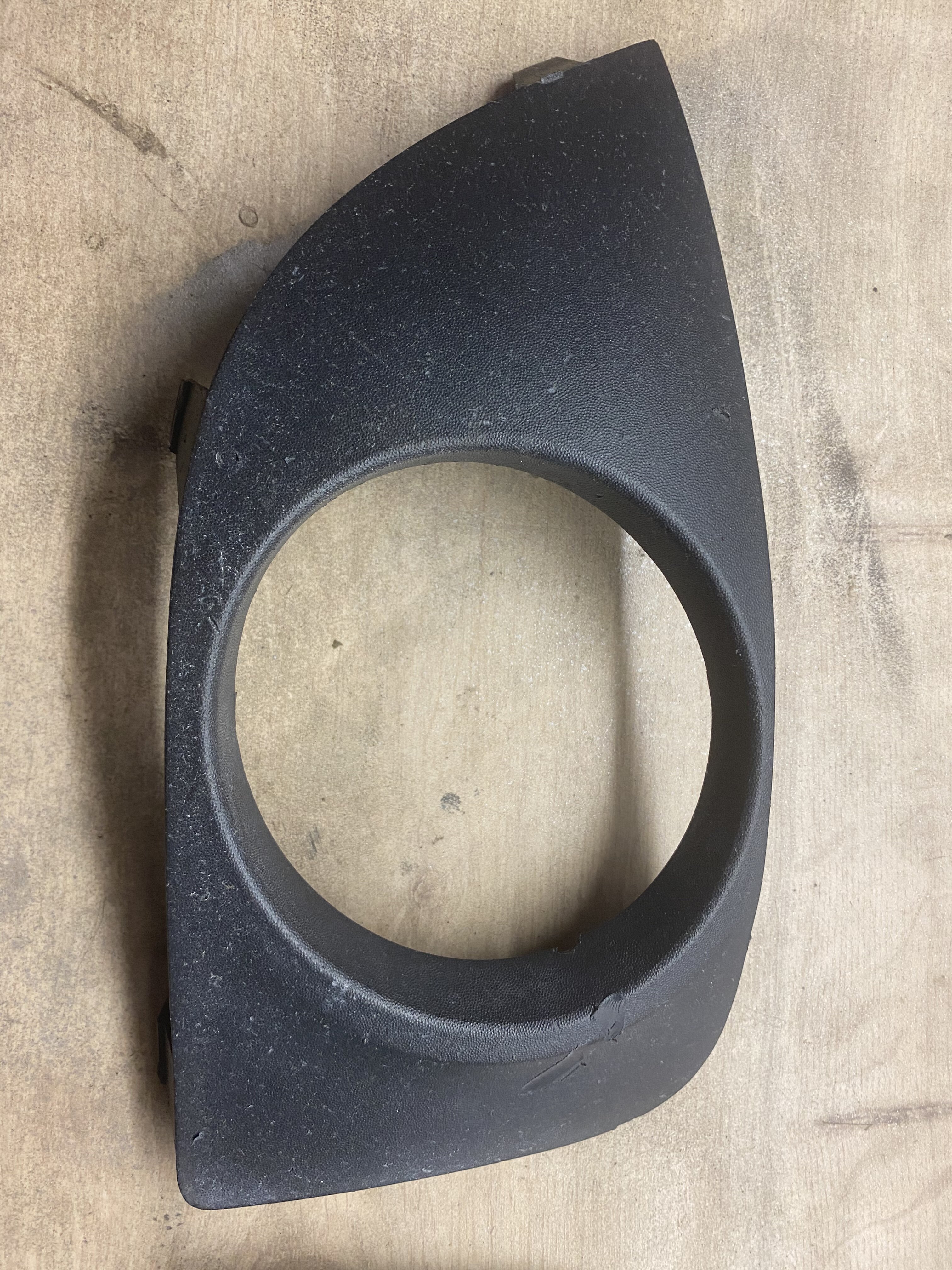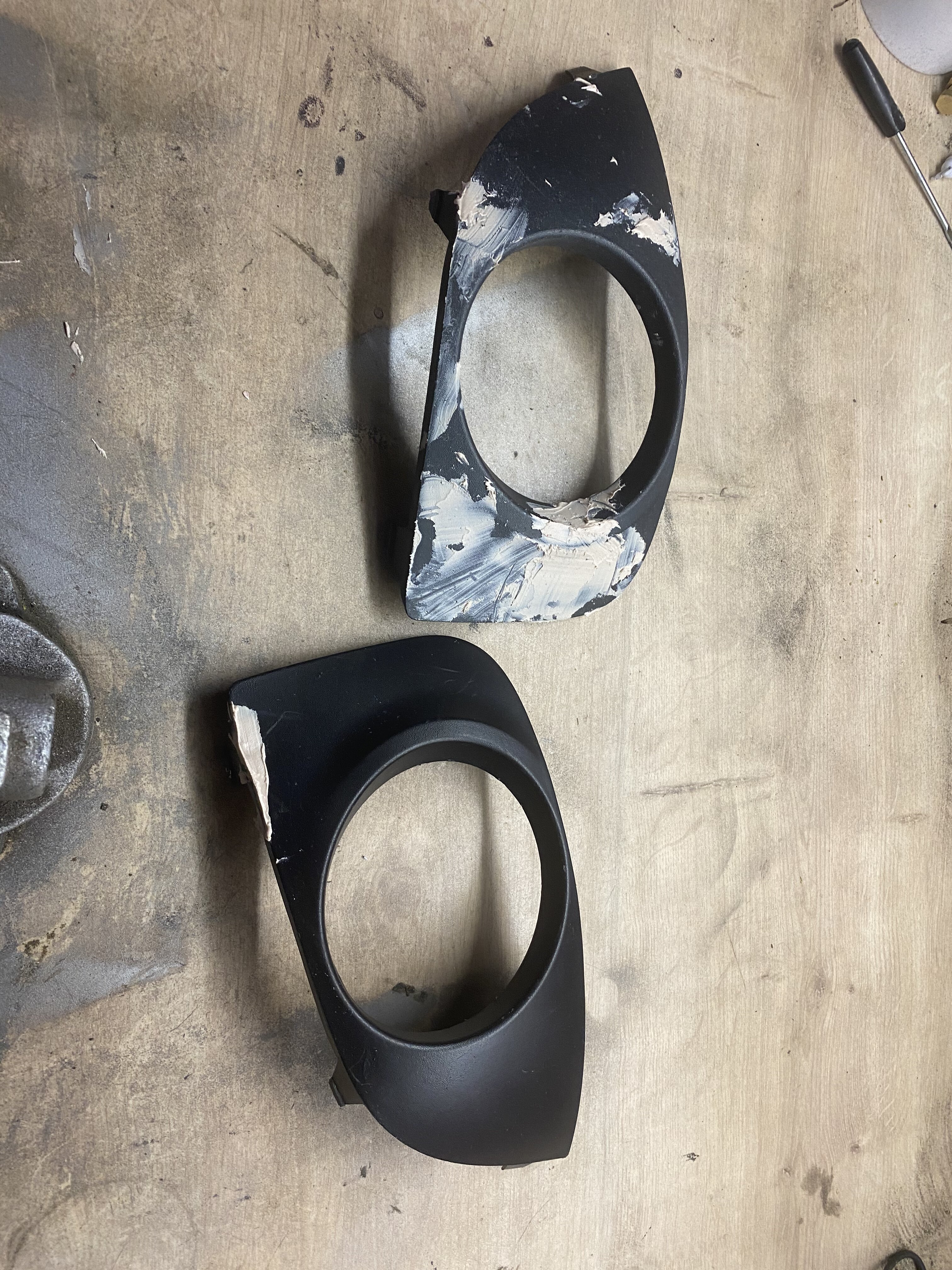 laid down an epoxy base coat and then the carbon fibre before setting out with more epoxy. I had some Peel ply to hand but actually didn't bother. Left then for 24hrs to set. Once set I laid another epoxy coat to fill the voids made from the epoxy soaking into the cloth.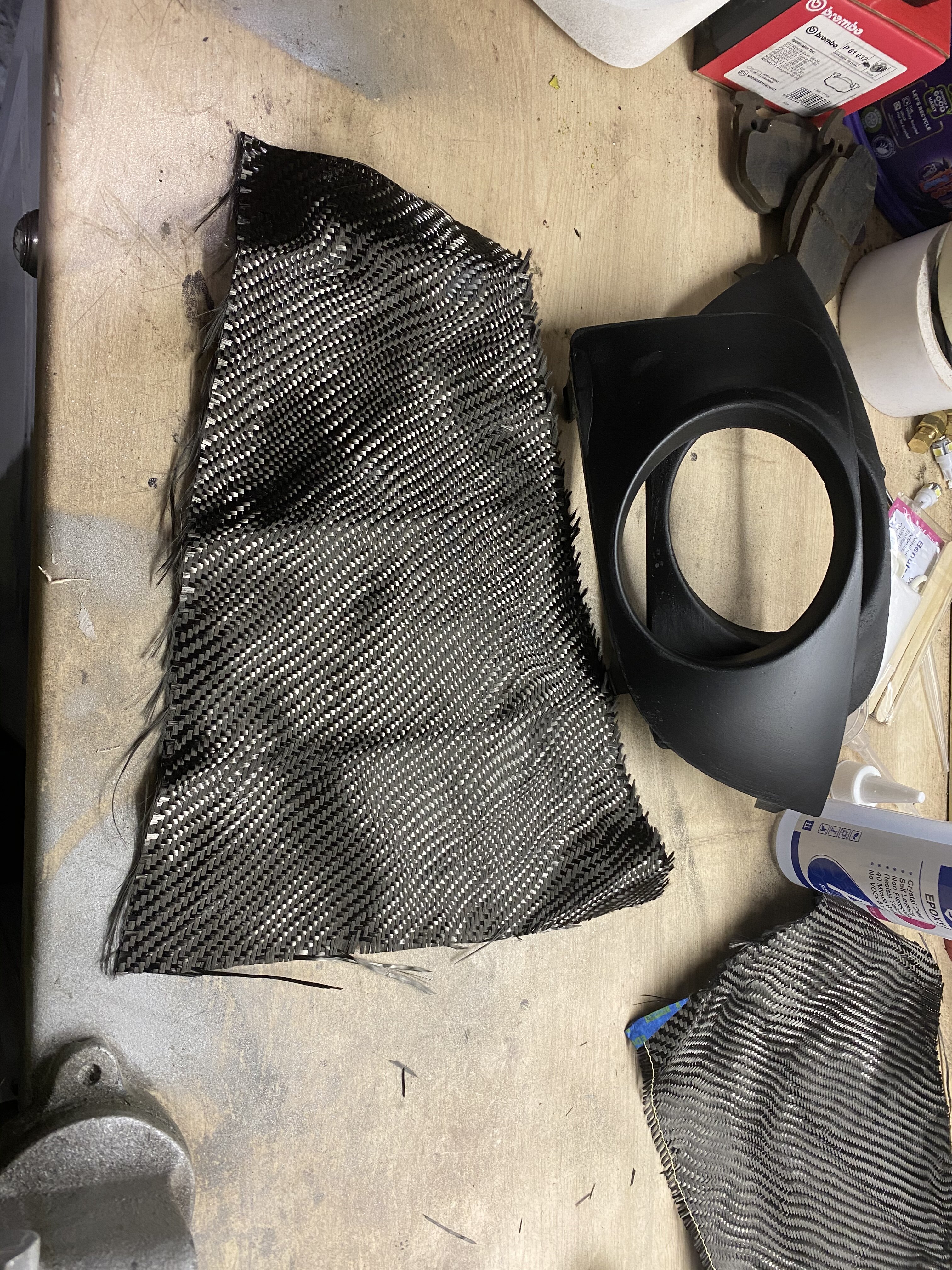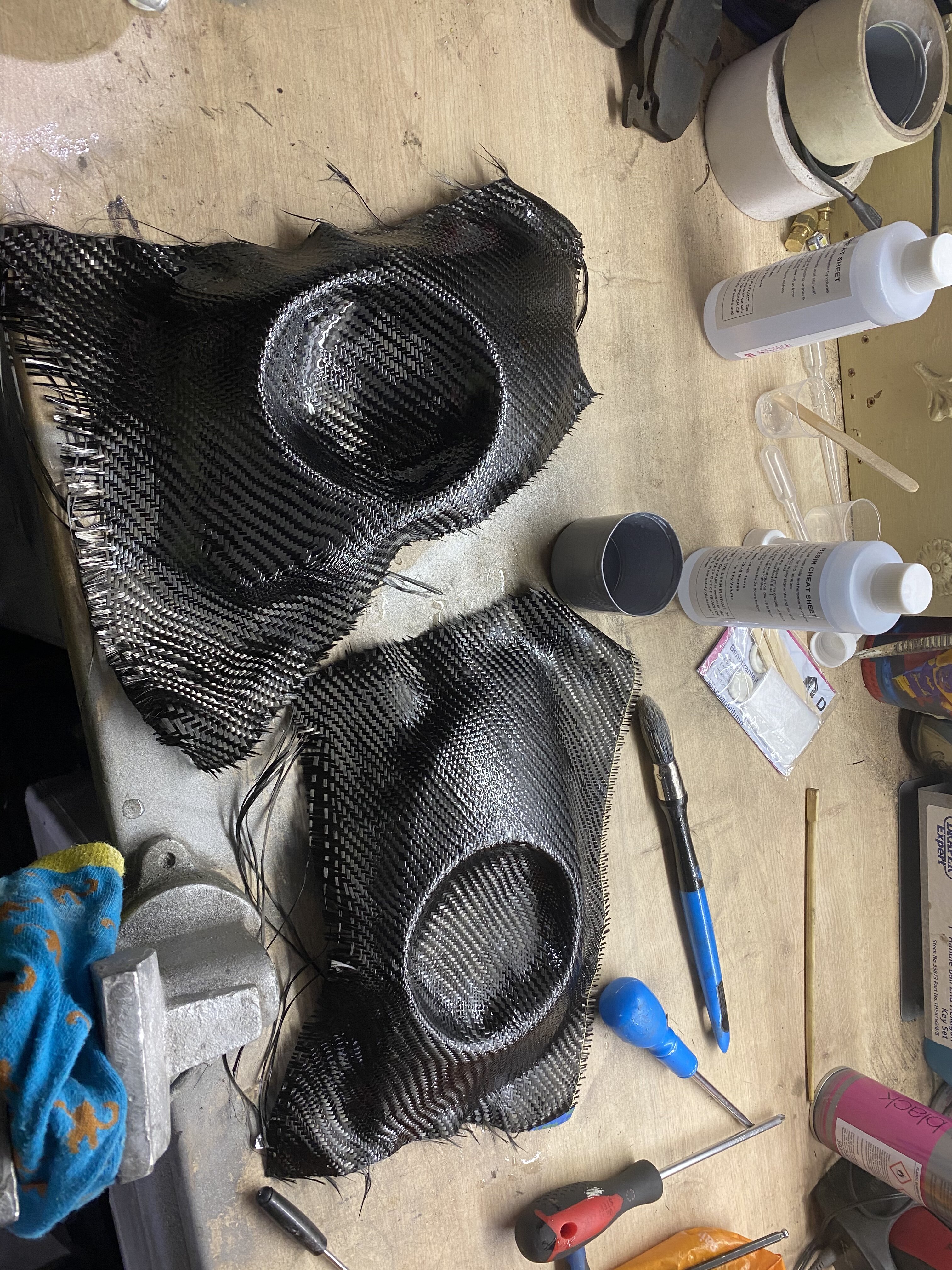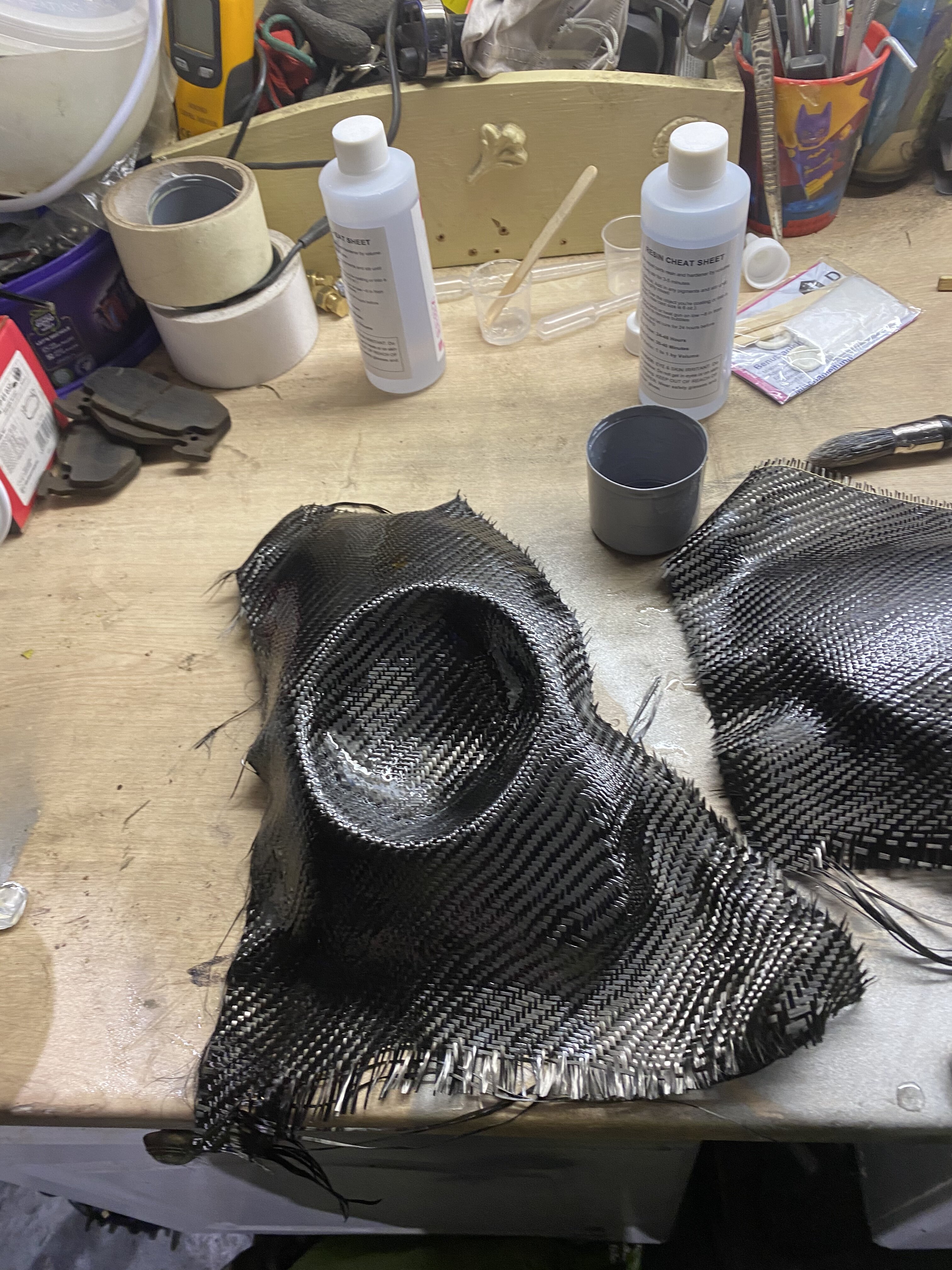 Annoying photo limit mean another post sorry