So I have posted asking for ideas but time and circumstances has over taken me!
I normally race an Audi TT with 340bhp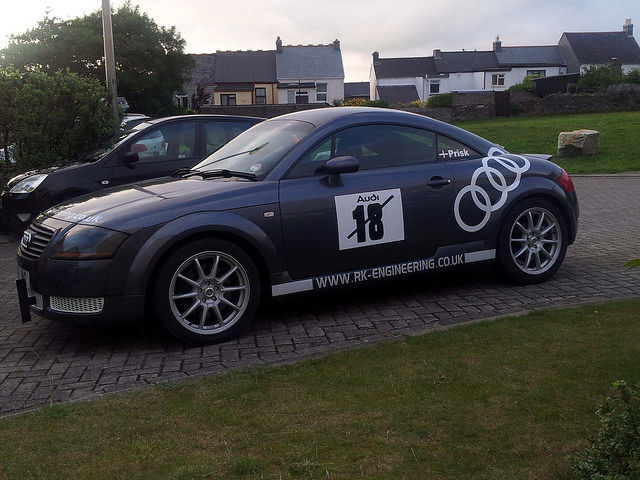 but recently during an event the new hybrid turbo blew and I'm having it replaced. However I compete in the ASWMC Hillclimb & sprint rounds and had a sprint at Treloy nr Newquay. I had only bought my Clio the week before on a whim and was going to sell on but without a car I press ganged the Clio into service!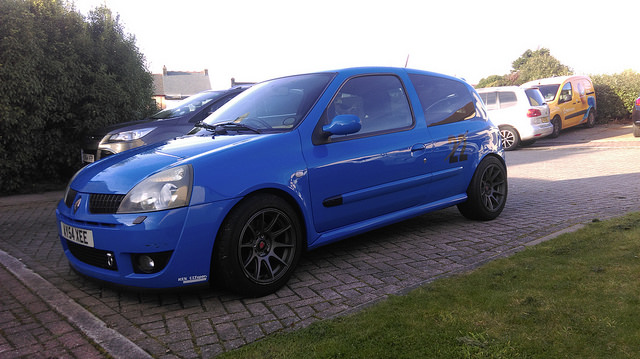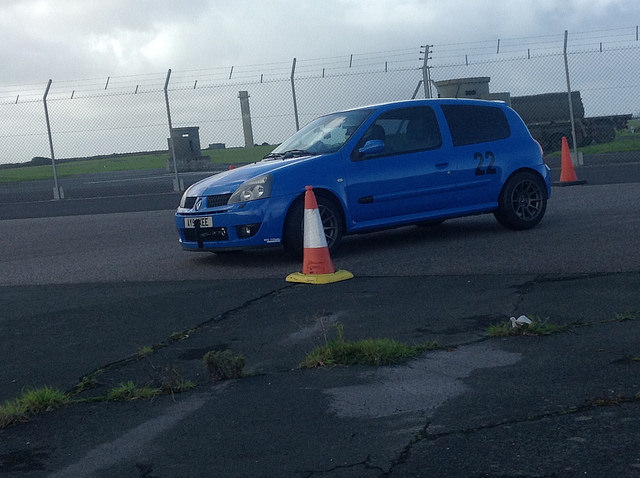 few weeks later I then had to press gang it again in a Hillclimb nr St Austell. A very short hill but very tricky especially when the track is wet and greasy as it was and me used to the comfort of 4WD!
I swapped the steering wheel for a spare OMP one and I think I messed the steering angle sensor. Does that cup have that? and if it does how do I reset it? The result quite a few lock ups on the stock T1Rs!
So this build thread will or should document choices, failures, crashes and successes. I think it will be a gradual transformation from road going sprint/hillclimb car through sports libre to rally car.
So I need to put a cage in but which one?
Safety Devices, Custom Cages or OMP it has to be MSA
Diff, M Sport, Gripper or Quaife?
Wheel size 15 or 16?
Tyres will be Maxsport RB5 for now. Engine will be stock. Then suspension and braking.
Hoping for advise, ideas and a lively discussion.