South Central-Oxfordshire
ClioSport Area Rep
So it's finally happened....
Nick Frost has gone and got himself a 172! After a 2nd trip to Llandow this year (August 2014), enough was enough.
Ever since being taken out in a Renault Sport Clio, I'd had a hankering for one.
The plan was to buy one on the cheap (very cheap!), and slowly build it up from scratch to something road legal, but fit for the track.
Money was put aside, and a budget of £500 was set for the car. I began looking for Clio's mostly on eBay. Mostly because the stuff on here is very nice and it'd be a shame for my grubby hands to basterdise it.
I found a silver 172 on eBay, located in Ampthil, Bedfordshire, and saved it to my favourites.
The days counted down, and I thankfully got a decent last bid in. For the grand sum of £377.26, I owned my first Renault Sport. Fantastic!
Today, I headed over to Ampthil to meet Jamie; the seller. Turns out the clio was already sporting some ClioSport.net stickers - the keyring is also the bottle opener one from the membership pack.
Jamie himself he told me, used to race in tin tops as well until a couple of years ago. If anyone knows the car, I'd gladly listen to any notes on it's history.
Saying that, Jamie handed me the V5 new keeps section, along with a red folder which contained a fair bit of the car's history.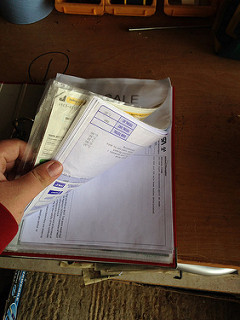 by
johnpape83
, on Flickr
It failed it's last MOT earlier in the year by the looks of things. Nothing major, and stuff that can be sorted as the car is being stripped down.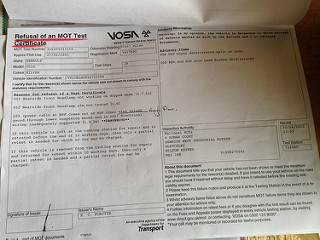 Untitled
by
johnpape83
, on Flickr
The plan, in it's simplest terms:
Strip the interior
Remove engine
Diagnose and fix gearbox issue (geardbox diff circlip has gone, so the car has no drive)
Tidy engine bay
Sort out the suspension (missing rear shocks for a start)
Bucket seats & harnesses
Roll cage
Free a few more ponies from the motor - originally thought of stripping it down and going to work on it, but if the motor is strong as it sounds, then I'll hold fire.
A few pics of the beast as it is today in it's new home...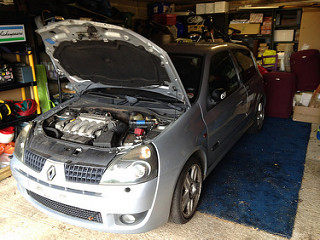 Untitled
by
johnpape83
, on Flickr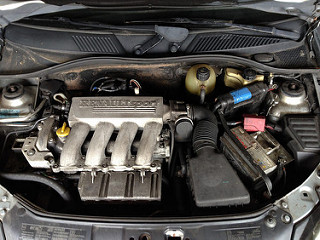 by
johnpape83
, on Flickr
Being new to RS ownership, there will be lots of questions and asking for help. I'm pretty good with a spanner (except wheel studs
Tony Hunter
), so will be craking on with the stripping (Ooh err) myself.
Last edited: